Here's your cultural guide to the month of March, including The Affordable Art Fair, Glyndebourne, and Chatsworth House.
2 March
Maggi Hambling embodies all that is direct, vital and exuberant in modern British art. Where other artists hint at meaning or construct subtly ironic statements, here is a sculptor who celebrates the present, whether she is using the wind to send howling cries through her structure on Aldeburgh beach or showing the striving suffering of humanity, she is one of our greatest creatives. Edge proves Marlborough Fine Art is lucky to have her but their innovative and bold approach to modern art deserves her presence. Not to be missed. 2 March to 13 April. 
Neisha Crosland sees pattern everywhere. The London-based designer is renowned internationally for her experimental use of colour and sophisticated geometrics. She reveals her inspirations in conversation with Fiona McCarthy at the Fashion & Textile Museum, charting the evolution of pattern from the basilicas of Venice to Moorish architecture in Spain. While you're there, drop in on the Josef Frank exhibition. 2 March.
3 March
A must-see for equestrian enthusiasts, Grace and Danger: Artworks by Julia Wager at Proud Country House, explores the beauty of one of history's most symbolic creatures. With bronze and oil paints as her medium, Wager manages to wonderfully capture the horse's power and elegance in pieces that will surely get crowds galloping to the gallery. Until 4 June.
5 March
Set a reminder on 5 March: bookings for Glyndebourne open at 6pm. The most in-demand tickets will be for the world premiere of Brett Dean's Hamlet (11 June to 6 July) but if you want something more off-beat, how about Hipermestra (20 May to 8 July), the tale of one of the 50 daughters of King Danao of Argos, a rarely seen opera by Francesco Cavalli, which opens the season with a satisfying dose of nail-biting danger, romance and triumph. Lucky for you, C&TH also have a special offer for our readers to gain priority access to tickets – find out more here.
7 March
Up in Norwich, Masters of Japanese Photography collates the most influential photographers from the '50s onwards whose work changed the rules of photography. Their images document both personal experience and Japanese society, ultimately allowing a fascinating insight into a generation dealing with the aftermath of the Second World War. Until 19 March at the Sainsbury Centre for Visual Arts.
8 March
Purchase great artwork for a good cause at Christie's Be Inspired auction, which is being held to benefit Children & the Arts. With pieces on offer from leading names like Martin Creed, the Chapman brothers and Gavin Turk, sales will raise vital funds for arts engagement programmes run for disadvantaged young people. HRH Princess Eugenie of York, a patron of Children & the Arts, has said the event will help the charity "continue to be there for the many children in the UK that need their support" – it's an afternoon not to be missed. 8 March.
9 March
There's something to suit all budgets and tastes at The Affordable Art Fair in Battersea, with works from over 1,000 artists available for you to buy. Browse through everything from contemporary paintings to eye-catching photography, and resist the urge to entirely fill your wall space at home. 9–12 March. 
Heroes from the dark days of the struggle for black recognition in the US feature in American Dream, Pop to the Present at The British Museum. Check out Romare Bearden, Norman Lewis and Betye Saar for bold defiance to champion the cause of black empowerment. 9 March to 18 June.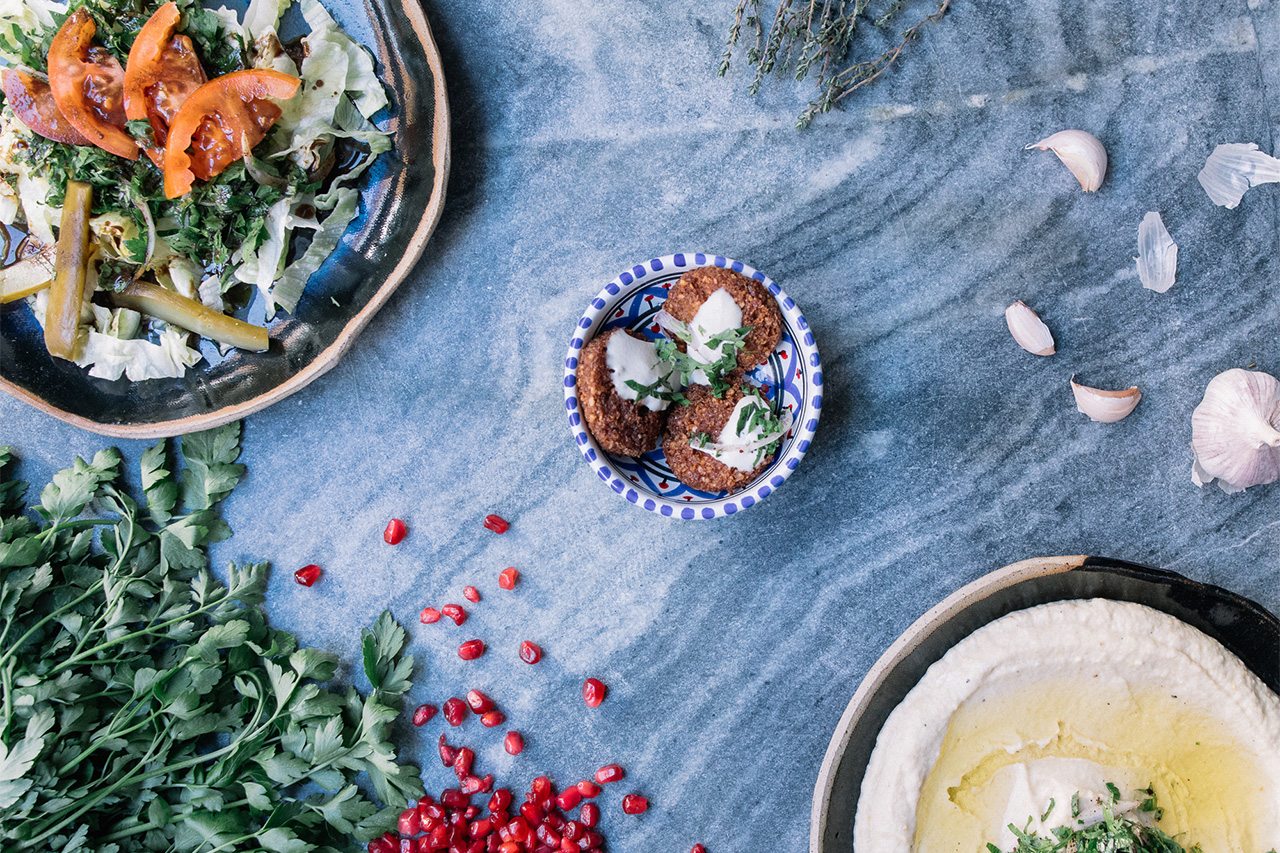 Imad Alarnab was once a successful restauranteur in the Syrian capital of Damascus – but after several of his restaurants were destroyed in the war, Imad had to flee the country for safety. Now living in London, Alarnab is using his passion for food to give back, by opening a pop-up restaurant with the help of Appear Here and The Hampstead Kitchen Feeding Fund. Situated on the east end's Columbia Road, the pop-up will serve a host of tasty, traditional Syrian dishes and 10% of ticket sales will go towards Unicef's NEXTGeneration – all the more reason to tuck in. 9 – 24 March. 
11 March
The British black arts movement was a group of artists who challenged traditional ideas of culture and race. Lubaina Himid was at the forefront of the movement, both as a painter and a curator for other artists' exhibitions. Now her art is experiencing something of a renaissance with two exhibitions this season. In Bristol, Navigation Charts looks at her paintings and theatrical cut-outs connected to migration at Spike Island (until 26 March). Then, in Invisible Strategies at Modern Art Oxford she forages in history for depictions of black figures and subverts major paintings. Until 30 April.
12 March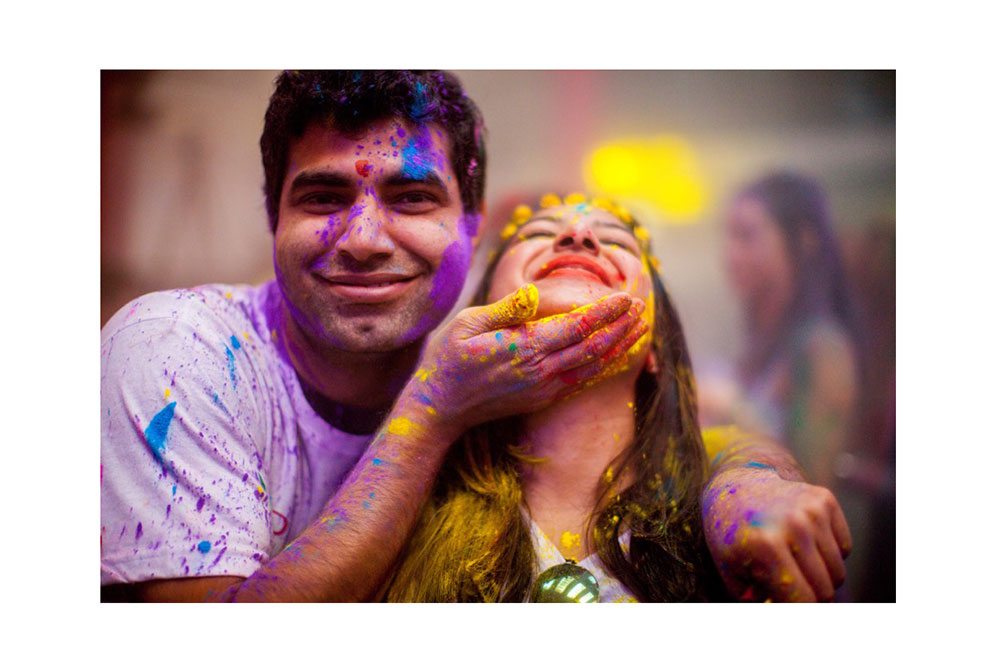 Want to learn more about the natural wine movement? The Raw Wine Fair is at least in part responsible for the rising interest in the UK for organic and biodynamically made wines – so much so that founder Isabelle Legeron (aka that crazy French woman) was awarded the WSET's Outstanding Alumni Award. For its sixth year, the fair moves to The Store on the Strand. 12–13 March.
Colour, music and fantastic food; do Holi the right way with Dishoom, who are taking over York Hall to celebrate the annual Indian festival (pictured above). Bring the kids to the daytime revelries, or if you fancy a more grown-up affair, head to the evening party where there's a bar full of cocktails and DJ sets – no matter what time you attend, there'll be tons of gulal (coloured powder) to throw around. 12 March. 
15 March
Got cash to splash? How about a restored 18th-century English Japanned cabinet – one of only three examples in existence (one of which is in the V&A) and available at this year's BADA at Duke of York Square. 15–21 March. 
16 March
The Bristol Jazz and Blues Festival is a friendly weekend that will appeal to most music lovers for its broad-ranging approach. Quantic Live bends genres with an underlying dance floor feel. If you do want to get up on your feet, make it to the 17-piece band for The Big Swing. Whatever you do, don't miss the centenary celebrations for Dizzy Gillespie, led by Bobby Shew. 16–19 March. 
17 March
Laura Marling's UK tour of her sixth studio album, Semper Femina, culminates in a night at Camden's Roundhouse. Largely written on the road in LA, it observes what it means to be a woman at a time in her life that she has described as particularly 'masculine'. Play Soothing on repeat before bed, it was inspired by a series of vivid dreams she had while recording. 17 and 21 March. 
18 March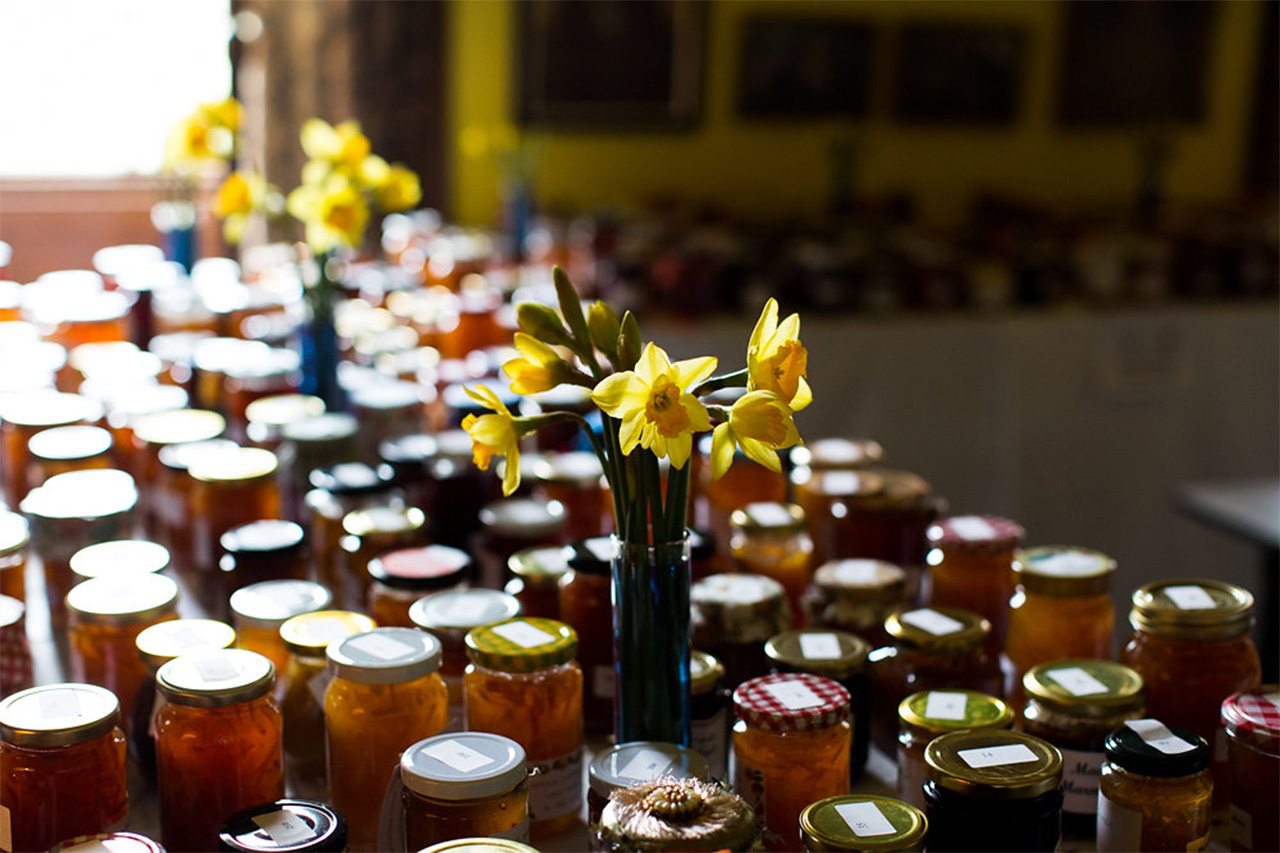 Jane Hasell-McCosh established The World's Original Marmalade Awards in 2005 with the aim of preserving, growing and widening a very British custom. Things have got a bit out of hand since, with a festival at Dalemain Mansion in the Lake District, literally turning the town orange, and raising over £200,000 to date for Hospice at Home. The pith is the only bitter taste you'll leave with. 18–19 March. 
20 March
The delicate technique of woodblock prints lies at the heart of Sheer Pleasure – Frank Brangwyn and the Art of Japan at the William Morris Gallery in east London. Fin de siècle artist Brangwyn met Japanese master printer Yoshijiro Urushibara in 1910. Their collaboration brought the beauty of Japanese art to the West and this museum has inherited it all. Until 14 May. 
21 March
The Artist's Garden: American Impressionism is the latest instalment from Exhibition on Screen. The film explores the USA's love story with gardening and how their blossoming interest in horticulture went on to influence a generation of painters. From Monet's Giverny to Appledore Island, green-fingered cinema-goers will see the amazing landscapes that inspired countless canvases, and discover the importance of the cultural movement against America's increasing urbanisation. From 21 March. 
22 March
The bloody uprising against the Imperial Tsarist regime was the most spectacular revolution the world has seen. Artists of international status: Kandinsky, Malevich, Chagall and Rodchenko expressed the idealism and ambition of the people's rebellion – and stuck with it through years of famine and Marxist millennial passion. The Royal Academy's Revolution: Russian Art 1917–1932 reflects the glory of ambition alongside the darkness of Stalin's later repression – there is even an apartment equipped with the art and ration books of the time. Until 17 April. 
23 March
Those who spend most of their nights in binge-watching Attenborough documentaries will love the discussion hosted by Helping Rhinos and Ol Pejeta Conservancy at The Royal Institution on Albemarle Street. Simon King, Giles Clark, Richard Vigne and Jonty Hearnden will be discussing creating a future for the northern white rhino and creating the largest black rhino population in East Africa. Dig deep at the auction for artwork by Karen Laurence-Rowe, it's for a good cause. 23 March. 
25 March
Chatsworth looks back at the last five centuries of fashion at the estate, from the styles set by the Duchess of Devonshire and Bess of Hardwick to the Mitford sisters and Stella Tennant. Curated by Hamish Bowles, International Editor-at-Large of American Vogue, House Style is the most ambitious exhibition they've hosted yet. Hamish has uncovered some suitably chic skeletons in this wardrobe, reading like a Who's Who of British fashion. 25 March to 22 October. 
Selvedge champions the significance of fabric in people's life stories. The textiles brand brings together the finest merchants and makers at the tearoom in Bath's 18th-century Assembly Rooms. Make a fabric flower with Natalie Chanin of Alabama Chanin, the ethical textile and slow fashion movement. Best for sourcing rare fabrics and new talent. 25 March.
Two for next month…
2 April
Looking for a fun family activity to kick off April? The Ascot Spring Family Race Day is sure to be a blast. Don't miss the annual Lamb National featuring six Herdwick sheep, infamous 'Red Ram', 'Mint Sauce' and friends will take to the Queen Anne Lawns for a race over mini fences in between racing. There will also be a working dog demonstration, a bygone country skills demo, willow bank making, a visit from Peter Rabbit and The Gruffalo, an animal petting farm and falconry and duck displays. 
Tickets start from £30 for the King Edward VII Enclosure and £24 for the Queen Anne Enclosure if booked in advance. Fine Dining starts from £99 per person + VAT for a Sunday Carvery in our award-winning restaurant, On5. Free entry for children under 18 with a full paying adult. For further information and to book visit www.ascot.co.uk/Spring-Raceday or call 0844 346 300.
5 April
Sotheby's Made in Britain auction is the perfect opportunity to acquire pieces from  the biggest names in 20th century art. Bidders could get their hands on prints by David Hockney, photography by Chris Levine or etchings from Burberry's latest source of inspiration, Henry Moore – and that's just to name a few of the 180 lots available. Price estimates are also starting at just £400, making this a wonderful first foray into collecting works. 5 April. 
Meissen, the European porcelain brand, was established back in 1710 – but now, for the first time in their 300 year history, they will be launching a collection outside of Germany. The special two-day event will be hosted at Cliveden House in Berkshire, showcasing Meissen's new pieces and treating guests to a three course lunch. Have any personal items at home that you think could be worth more than a few pounds? Bring them along, too; experts from Sotheby's will also be on hand offering valuations. 4 and 5 April.
MORE CULTURE: C&TH's Books to Read Before You Die / The Oscars 2017: Best of British /Reader Offer: Priority Tickets For Glyndebourne Festival 2017
---