Stuck on what to do today? Let us help you. This Thursday 8 February, we recommend that you head to Sadler's Wells Theatre on Rosebury Avenue for the opening of Viktor by Tanztheater Wuppertal Pina Bausch….
If you often find yourself stuck for ideas of what to do, we've come to the rescue with our brand new 'What To Do Today' feature. We handpick the best of what's on in London and the country right now. Whether a new restaurant, must-see show, exhibition ending soon or a pop-up that you must, ahem, pop in to. Check back every day for inspiration…
Viktor by Tanztheater Wuppertal Pina Bausch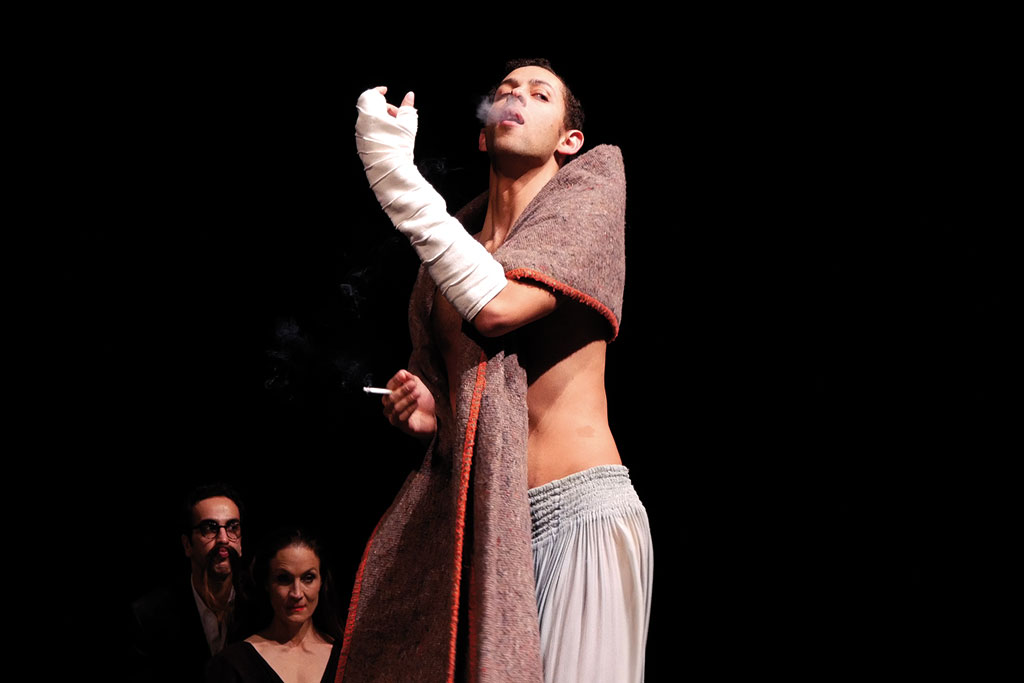 Pina Bausch was a daring innovator of dance, famous for her inclusive collaboration technique and abstract choreography. In Café Müller (1978), her blindfolded dancers stumbled into chairs and tables. Following her death in 2009, the company continues to keep her eclectic vision alive, and Viktor is no exception.  Amidst the mud and muck of a grave that is in the process of being dug, two corpses beneath the earth find one another and move from the silence and stillness of death to the movement and lightness of living. The two form a macabre marriage and the woman becomes a water fountain. The dance is set to a musical range from various centuries and continents: folk music from Italy, waltzes from Russia and dance music from the Middle Ages to the 1930s. 8–11 Feb.
Visit Saddler Wells for details.
Performance Times are Thursday – Saturday at 7.30pm, Sun at 4pm; Running time is 3 hrs and 15 mins (including one 20 minute interval); Tickets are £12 – £60.
Fancy a bite beforehand? Head to nearby Radici, which is one of the 10 best Italian restaurants in London according to us. With a Margherita pizza at only £8, you can afford to try a few different plates – order a few cicchetti then the burrata tortelli (heavenly) and homely taglierini with beans and pancetta.
What's On in London This Week? The Town Culture Diary knows best.
---