Get a peek inside one of the world's most extraordinary private gardens at a new exhibition of photographs by John Jencks. Walking in the Universe features photographs of The Garden of Cosmic Speculation, located in the Scottish borders and designed by Jencks' parents, landscape architect Charles Jencks and Chinese garden designer Maggie Keswick Jencks. Here, John tells us why we should visit the exhibition, and get out in our own gardens more.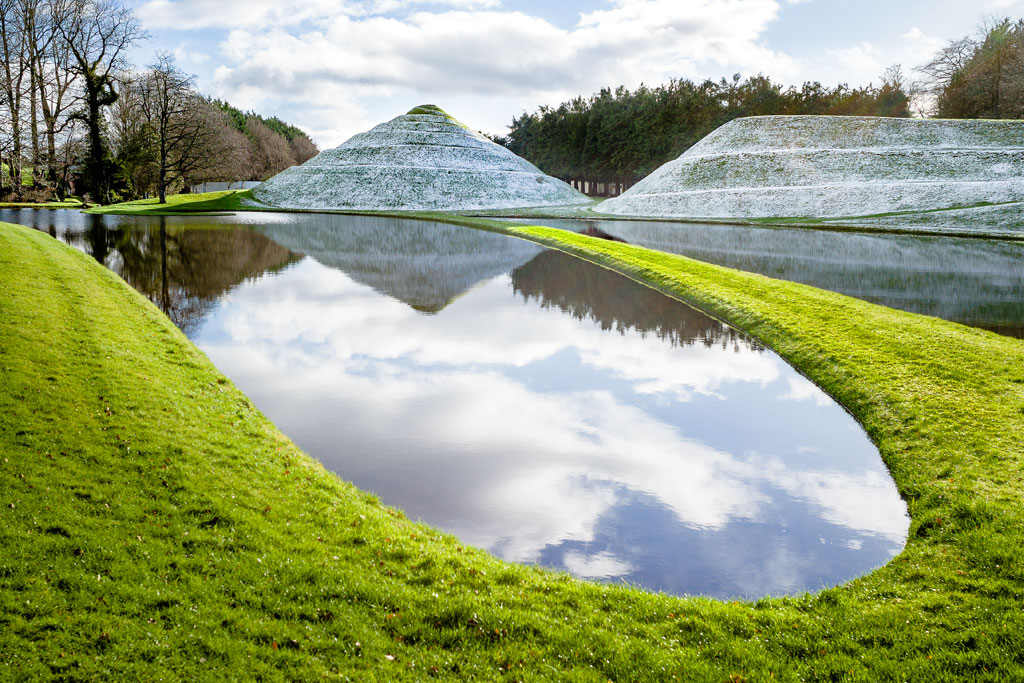 Walking in the Universe
Photographs from The Garden of Cosmic Speculation 16 – 26 January 2018
Walking in the Universe exhibition will take place at Sladmore Contemporary, 32 Bruton Place, London, W1J 6NW, 16 – 26 January 2018, Monday to Thursday 10am – 6pm and Friday 10am – 5pm.
Q&A with John Jencks
Can you briefly tell us the story of the Garden of Cosmic Speculation, and your involvement with it?
From the mid 70's the garden was initially developed as a traditional British country flower garden, with an Asian twist. My grandparents had lived much of their lives in South-East Asia and developed a taste for rhododendrons and the like. In the early 90s my mother, a designer of Chinese Gardens, started work on a land and water dragon. Sadly, my mother became ill and put her energies into setting up Maggie's Cancer Caring Centres. My dad took over the design and was interested in "using nature to describe nature" and so The Garden of Cosmic Speculation is an expression of the fundamental laws of nature using landform, aluminium and water.
Obviously it's a real family affair; what made you want to share these images with a larger audience in the capital?
Initially, these images were never planned to be an exhibition. But I've always printed my photographs (photographs, to me aren't completed until they are printed and we all have too many trapped on our computers), a few friends and family members kept telling me they were good and that I should exhibit them and I was lucky enough to find a gallery that agreed.
When and why did you start taking the photographs?
As with all gardens, and all science, it is an ongoing project and in the last few years I have been slowly, and tentatively, becoming a part of the story. It was an incredibly daunting proposition and responsibility, but photography has given me a way to get into the garden on my own terms and find my own perspectives. Dorothea Lange's quote that "a camera is a tool for learning how to see without a camera" rings true for me on many levels.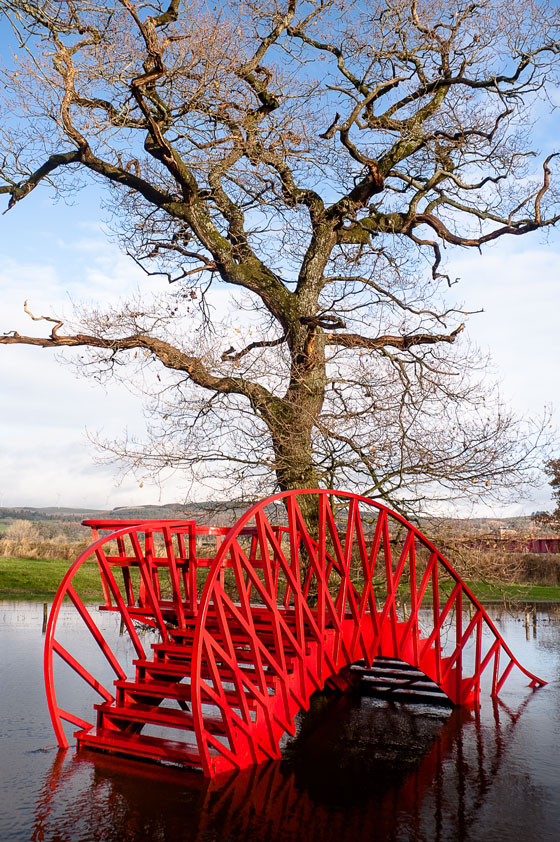 What do you hope people will take away from the exhibition?
Hopefully a print or two? The exhibition is being done to benefit Just for Kids Law. We live in a time of great doubt about the meaning of "Britishness". One of the few universals I've found is a belief in the rule of law and If you believe in it, you have to believe in equal access to the law. The quality of legal representation should not be based on what you can afford. I think it's revolting that legal aid budget has been slashed and so I'm doing my best to plug the gaps. Just for Kids Law provide legal representation for some of the most at risk people in our society and I do what I can to support them.
Why should people spend more time in gardens?
I hear lots of reasons, and many I agree with: exercise, health, aesthetics, but as I'm of a philosophical bent, here's what I like most. Gardening forces you to engage with a balance between design and nature. If you don't have a design, your garden will be a mess. However, gardens are living things and unexpected things happen, so if you obsess about your design, you are likely to be frustrated. My favourite moment in a garden is when you are suddenly confronted by something beautiful that is neither wholly designed or natural. Many of my photographs are about capturing these moments. If we can learn to find them in gardens we can find them in the great world too.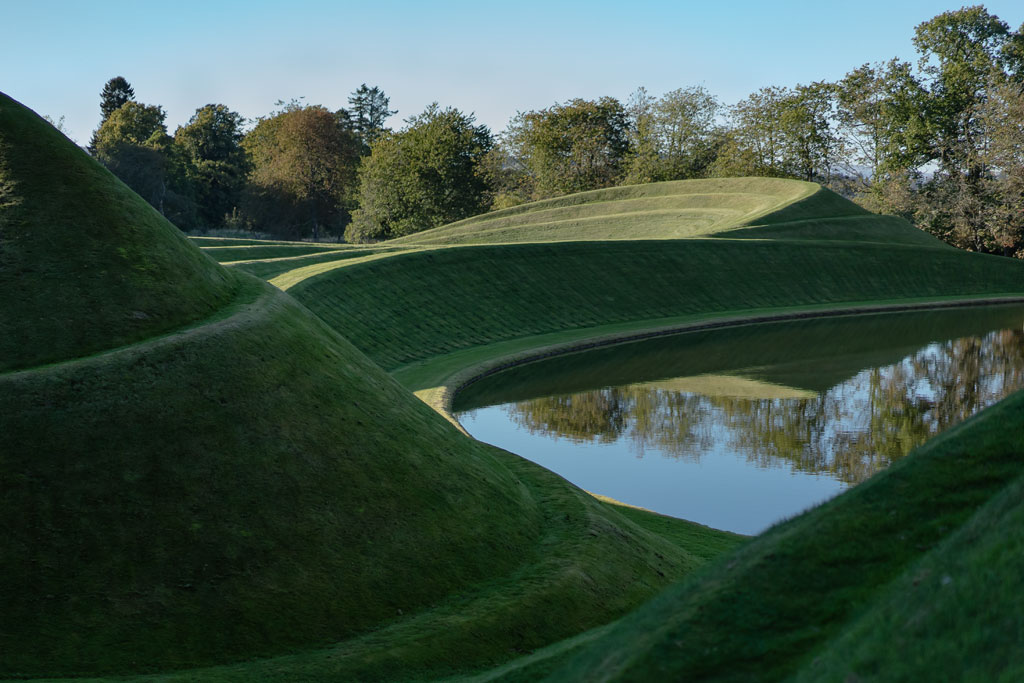 What's next for you and for the garden?
Thus far the garden has been a celebration of scientific achievements— things we've worked out. However, the road to these achievements is littered with noble failures, things like alchemy and phrenology. I'm currently trying to conceive an area of the garden that speaks of this idea, but it's early days and I'm still trying to get my head around it. Fortunately, there's always a lot of work that needs doing.
The garden opens to the public annually through the Scotland's Gardens Scheme to raise funds for Maggie's Centres a cancer care charity conceived of and named in honour of Maggie Keswick Jencks.
What's on this week in the town? And in the country? Check out our culture diaries before you fill in yours. 
If you often find yourself stuck for ideas of what to do, we've come to the rescue with our brand new 'What To Do Today' feature. We handpick the best of what's on in London and the country right now, whether a new restaurant, must-see show, exhibition ending soon or a pop-up that you must, ahem, pop in to. Check back every day for inspiration…
---