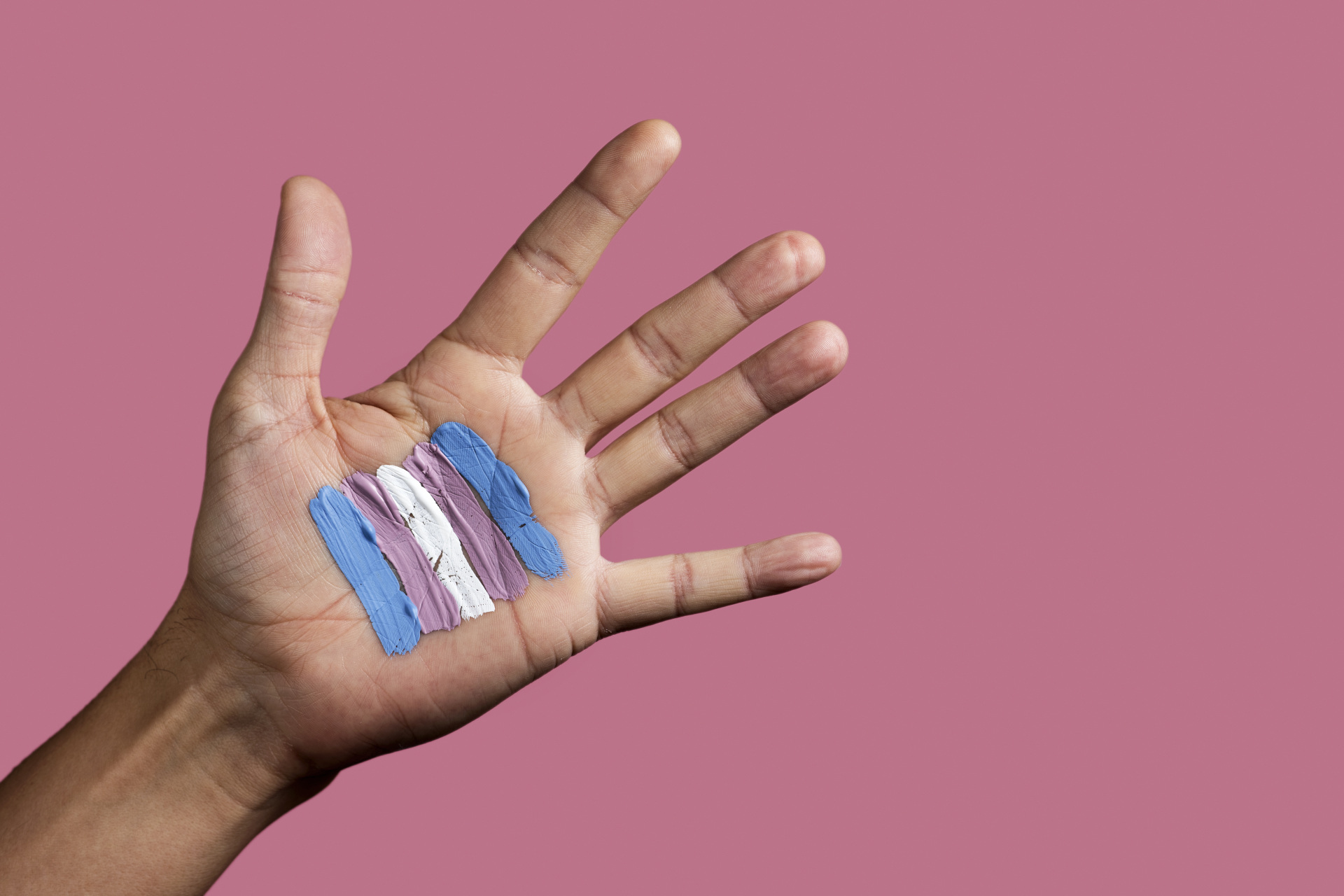 Trans Activists Making Waves in 2022
---
These trans activists are leading a movement towards kindness and acceptance
It's officially Pride Month. To mark the occasion – and open up the discussion surrounding trans stories and narratives – we are using our platform to spread the word about the trans activists who continue to make the world a better place, through art, documentaries, campaigns and heart-to-heart conversations.
Trans Activists Making Waves in 2022
Best known for her role as Jules in HBO's hit-series Euphoria, Hunter Schafer is an actress and LGBTQ+ rights activist who has shot to stardom in a relatively short space of time. Euphoria itself has been highlighted for its progressive and complex plotlines, which follow characters of all gender identities and sexualities, but Hunter has also made it her mission to use her platform to more openly discuss the trans experience – and the multiple forms it can take. The actress, speaking on the topic of her gender identity for a North Carolina public radio, said: 'I do like people to know that I'm not a cisgirl because that's not something that I am or feel like I am. I'm proud to be a trans person.' Hunter continues to spread the love on her social media channels, where she promotes trans and LGBTQ+ charities and causes.
View this post on Instagram
A force to be reckoned with, Angelica Ross has carved a path for black trans women across the entertainment and tech industries through her commitment to enabling equality and representation at all levels of the ladder. Originally a businesswoman, Angelica is the founder and CEO of TransTech Social Enterprises, a firm that helps employ transgender people in the tech industry – but you'll also recognise her for her performances in Her Story, Pose, American Horror Story and most recently for portraying Georgia in Framing Agnes, which premiered at the 2022 Sundance Festival.
View this post on Instagram
During her transition, British campaigner and public speaker Charlie Craggs noticed that many of the mundane things she had previously taken for granted – such as access to public toilets and healthcare – had become a point of difficulty while navigating everyday life. This led to her founding Nail Transphobia, a pop-up nail salon that invites people to enjoy a manicure and talk freely with Charlie about trans issues. Travelling around the UK (with stops including the V&A, Science Museum and Somerset House), Charlie has worked to open up the conversation surrounding trans identities. Alongside Nail Transphobia, Charlie has also authored To My Trans Sisters and more recently worked on the BBC documentary Transitioning Teens, both of which seek to connect the wider world with trans histories, stories and the ongoing issues faced today.
View this post on Instagram
US-based activist Aaron Philip made it her mission at 17 years old to become a successful model. Now, with features in the likes of Vogue, i-D and Dazed, an appearance in Beyoncé's This is Black History series of #BEYGOOD, and a blooming art career, Aaron shares her passion for making modelling more inclusive of race, ability and gender expression. While speaking up about her experience as a black trans gender-nonconforming model, Aaron also campaigns for greater awareness about the lives of those living with disabilities. A wheelchair user herself, Aaron made history this year when she took to the Moschino runway in her chair. She was also revealed as the first creative in i-D's BFT 100.
View this post on Instagram
Award-winning writer, performer and theatre maker Travis Alabanza is a force to be reckoned with. The trans feminine, gender non-conforming artist, whose work surrounds the themes of gender, trans identity and race, has given talks at Oxford and Harvard University and is the youngest recipient of the artist in residency program at Tate Galleries. Their debut show, Burgerz – inspired by an incident in 2016 when a stranger threw a burger at Travis while they were walking down a bridge in London – toured internationally to multiple sold out shows. Burgerz continues to tour today.
View this post on Instagram
Featured image: Getty Images