Those in need of an artful alternative to chocolate and who prefer flowers in still-life form, read on. And for any dinner ditchers, sentimentality scoffers and eye-rollers of romance who might be reading, there's hope yet for a non-mainstream Valentine's…
Indeed, romance has no one formula. Which is why we present these dozen sure-fire ways for arty couples to start that fire, from galleries to visit, events to attend and paintings to seek out.
Valentine's Day for Lovers of the Arts

What to Buy: The Last Minute Valentine's Day Gift Guide
Galleries and Museums for Falling in Love
Dulwich Picture Gallery : Picturesque and pristine, this building designed by Sir John Soane is optimal for meandering around with your sweetheart. It's not too big, so you can stick by the other's side whilst perusing the gallery's collection of 17th and 18th century European Old Masters . The museum's peaceful surroundings make it ideal for a romance that needs a breath of fresh air to flourish. A post-gallery walk into Dulwich Village will seal the deal. The museum even offers a love birds' guide to the gallery and Dulwich.
Keats' House : Consecrate your romance with a visit to the house of one of the greatest Romantic poets of all time. 'Pillow'd upon my fair love's ripening breast, to feel for ever its soft fall and swell, awake for ever in a sweet unrest,' tonight you will most certainly be. Peek at Keats' engagement ring to Fanny and then spend  your walk over Hampstead Heath wondering what yours will look like, and during tea at Kenwood House, sussing out whether you can sense the question coming.
Whispering Gallery, St. Paul's Cathedral : For the sweaty-palmed people of Valentine's Day and those who can't quite come out with it: don't resort to text message. Instead, try the unique medium of communication offered by the curved walls of the gallery at St. Paul. Whisper sweet nothings into the walls and your partner will hear them on the opposite side of the room as if your sentiment were carried by winged Cupid himself (when really, its a bizarre trick of the architecture and bouncing acoustics).
14 of the Best Current Art Exhibitions in London
Couples' Activities to Seal the Deal
Nature Morte Late View : 'Reject valentines and celebrate something we all have in common: life and death.' On 16 February, enjoy atmospheric music, art and cocktails, inspired by exhibition Nature Morte. From ethical taxidermy that celebrates the beauty of once living bodies, to life drawing of flowers and bones, you and your un-valentine will be in heaven.
Love Bug Paper Maché : Things will get messy on the evening of 14 February, and in this case it'll be the paper maché making a sticky mess. Arrive at Drink Shop Do, and get crafting on a 'creepy critter' with your date. An open bar and all necessary materials will be on site to get creativity flowing.
Arabic Poetry of Love and Lust : A girl's worst case scenario Valentine's Day is something along the lines of an evening that doesn't celebrate 7,000 years of female lust and desire. To avoid such trauma, bring your Valentine to Queen of Hoxton on 14 February for a night of Classical Arabic verse poetry as well as the witty wisdom of modern female poets.
What's on in London: The Culture Diary
Paintings to Help you Evaluate Your Relationship
Les hazards heureux de l'escarpolette (The Swing)
Jean-Honoré Fragonard (1732 – 1806)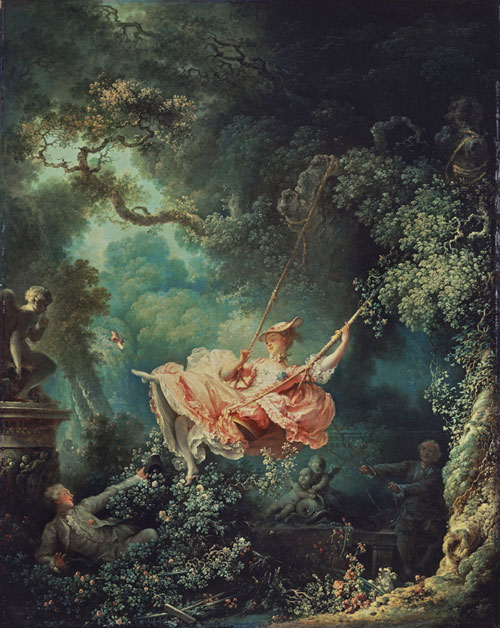 Is the flame of romance still crackling? If you're standing side-by-side your significant other, viewing this painting at The Wallace Collection, whether you see an innocent spring day or some earnest tom-peepery might be an indication of your frisk factor.
Venus and Mars
Sandro Botticelli (1485)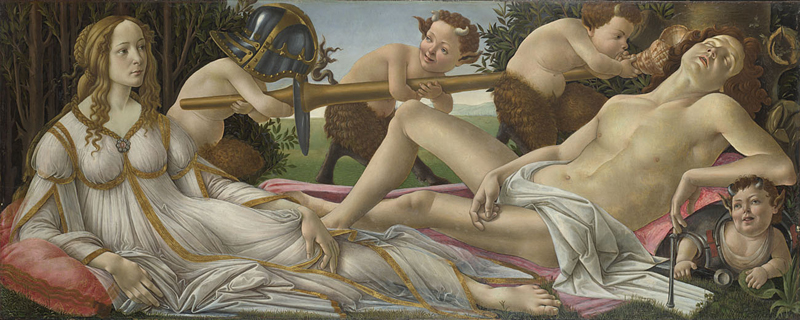 Are both parties satisfied? Botticelli's rendering of this post sexual encounter between the god of war and the goddess of love conveys bliss on Mars' part and something distinctly less fulfilled on Venus'. Depending on how relatable a disparity between the two lovers this may be, one of you might be the one to pointedly say, as you gaze at this National Gallery masterpiece, 'What do you think she's feeling?'
Bacchus and Ariadne
Titian (1520-3)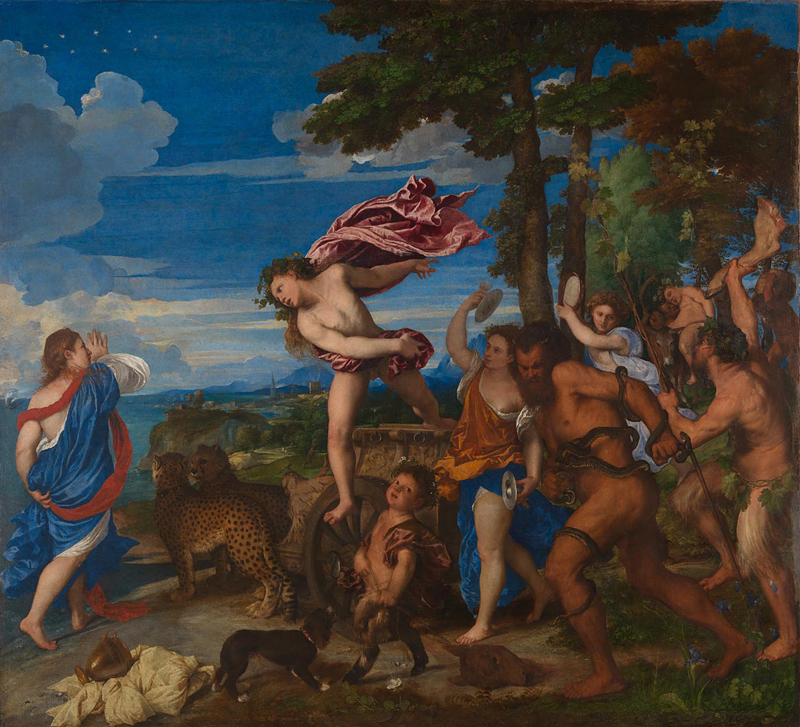 Is it just a rebound? You may want to avoid the placard description of this mythological vignette at the National Gallery if you're not in the mood to face the facts of a rebound relationship. When Theseus ghosts Ariadne on the island of Naxos, the broken-hearted lover is quickly revived by the love of Bacchus, who is painted here, throwing her crown into the sky in order to create a constellation among the stars just for her. Let's let it be just fun and games for now.
Disappointed Love
Francis Danby (1821)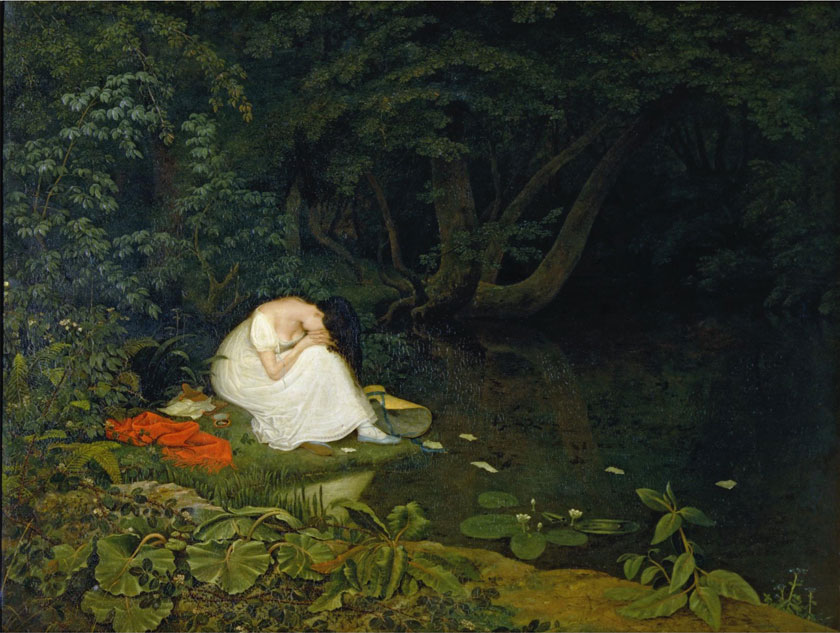 If you're standing alone at the Victoria & Albert and this one is all too relatable, torn love-letter floating amongst lily pads and all, remember that a love of the arts is the only eternal love anyway….
And now for something completely different- Valentine's Day: The Best Special Occasion Restaurants in London.
---