Where to go this weekend and what to pack, including the Pig on the Beach and the perfect Burberry parka…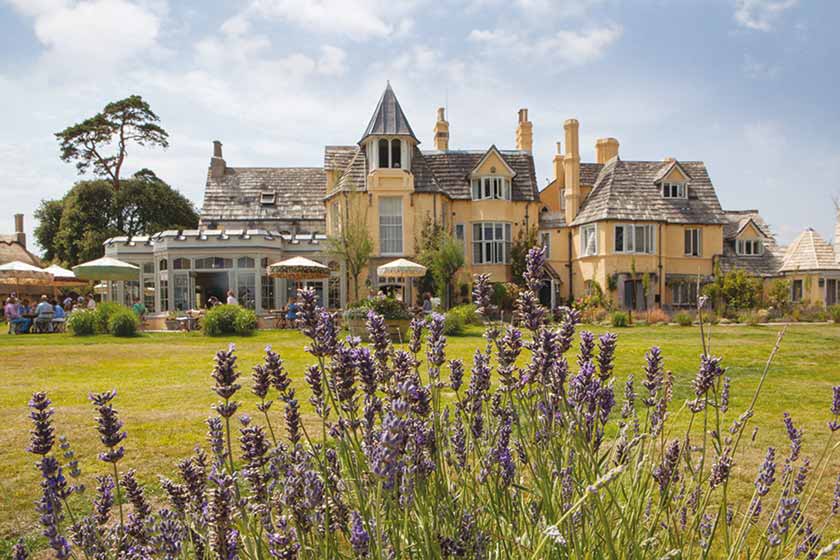 The Pig On The Beach in Studland, one of the five Pigs, is a hidden gem along the right side of the Dorset Coast.
If you think it's a summer destination, think again. The view from the hotel down to the sea on a misty, autumnal afternoon is hauntingly beautiful.
The lunches are a world away from your standard pub roast, and yet satiate the same hunger, nothing prissy, more 'garden food'. Pressed Pheasant & Chicken Terrine to start before a Whole Lyme Bay Flounder & Hampshire Chorizo served with Charred Savoy Cabbage, Brown Butter & Capers, topped off with a Dark Chocolate, Beetroot & Blackcurrant Fool… The food here quickly kills a conversation and makes you wonder why you don't grow everything yourself. What can't be grown on site is sourced within 25 miles of the restaurant. You may see your lunch in the field as you arrive.
After a long lunch, you can either walk along the cliffs or retire with the Sunday papers to the discreet rooms or charming bar towards the back of the house, filled with board games, old books and roaring fires.
And if the drive home induces anxiety, The Pig prides itself on being a 'restaurant with rooms', more of a boutique hotel than b&b, you can stay in the main house or idyllic little huts or the 'bothy'. Room prices are as reasonable and perfect for a weekend away.
What to wear 
This is not quite Barbour and wellies territory and it's worlds away from Soho Farm House but it still complies by 'manicured country' standards. Unwanted trainers and a warm coat are advised for the beach walk but the restaurant attire is Dorset's answer to South Kensington. Dressed down, but well.
READ MORE: The Pig on the Beach Review Great British & Irish Hotels
READ MORE: Inside the Pig hotels and the secret to their success
---