Stuck on what to do today? Let us help you. This Monday 29 January, we recommend that you head sketch in Mayfair to see the new exhibition on the walls of the Gallery…
If you often find yourself stuck for ideas of what to do, we've come to the rescue with our brand new 'What To Do Today' feature. We handpick the best of what's on in London and the country right now, whether a new restaurant, must-see show, exhibition ending soon or a pop-up that you must, ahem, pop in to. Check back every day for inspiration…
New David Shrigley Exhibition at sketch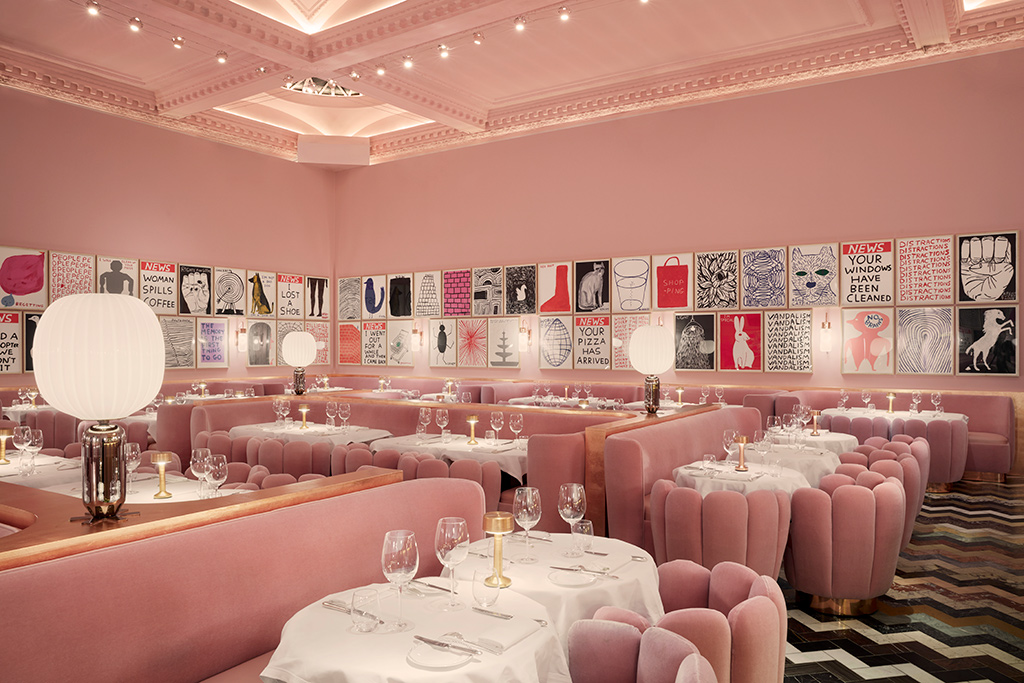 Iconic Mayfair destination sketch never fails to amaze – even more so now that a new exhibition by David Shrigley adorns the walls!
The acclaimed British artist is known for his distinctive drawing style which captures child-like views of the world. His art evokes Shringley's dry humour and satirical comments on everyday life and human interactions. The artist's 239 black and white drawings which have hung on the candy floss-pink coloured walls of the venue since 2014 will be replaced with 91 colourful new works for guests to enjoy alongside their afternoon tea or dinner.
The Best Places for Afternoon Tea in London
"Following the fantastic reception The Gallery has received over the past three years, I'm really excited to continue the collaboration with sketch and India Mahdavi with a series of new colourful works. With dreary news often filling our headlines, I hope that diners will enjoy my take on the banality of every day life." – David Shrigley
sketch first opened fifteen years ago, and has since become one of the most recognised dining venues in the world thanks to architect and designer India Mahdavi's millennial pink vision for the interiors – not to mention the futuristic pod toilets which have been the backdrop to many a photo.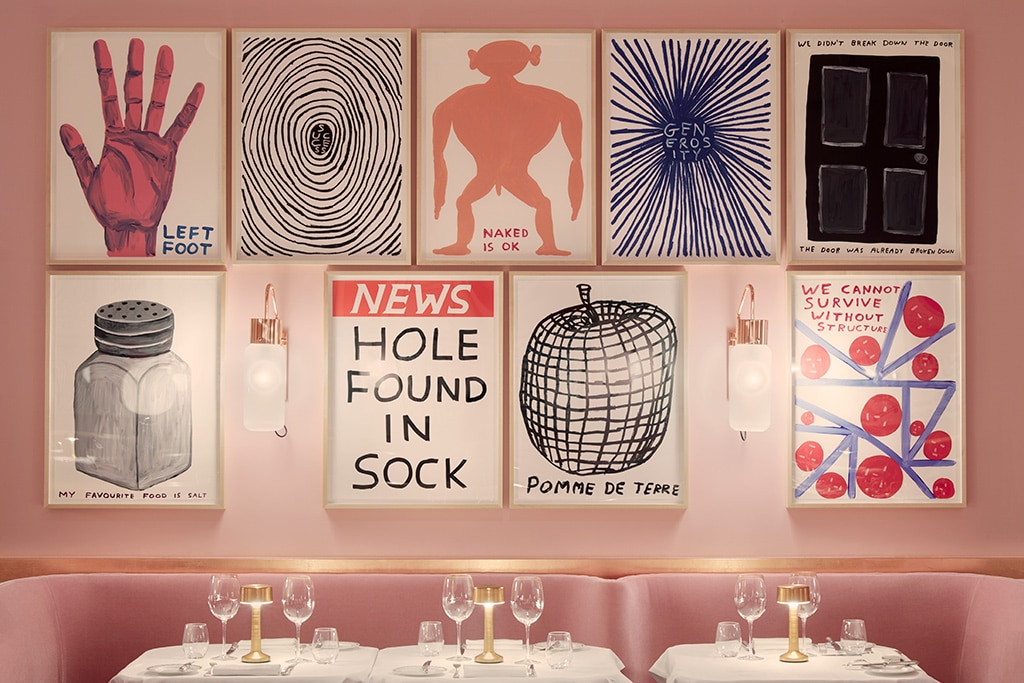 Chosen by us as one of the best spots for afternoon tea in London with its dainty scalloped chairs and plush banquettes, decadent caviar and quail's egg sandwiches and dainty pastries are served in The Gallery, sketch's modern European gastro-brasserie which is also the location of Shrigley's exhibition.
It's the perfect spot for a date, special occasion or Valentine's Day – but book it now…
9 of the Best Current Art Exhibitions in London
Where & When?
sketch London is located at 9 Conduit Street, London W1S 2XG
Opening hours for The Gallery:
Afternoon Tea: 11:30pm – 4pm (Mon-Sun)
Dinner: 6:30pm – 2am (Mon-Sat), 6:00pm – 12am (Sun)
For more information, visit sketch.london
What's on this week in the town? And in the country? Check out our culture diaries before you fill in yours. 
---