Stuck on what to do today? Let us help you. This Friday 19 January, we recommend that you beat the winter blues at Paddington Central's Sunshine Lounge…
If you often find yourself stuck for ideas of what to do, we've come to the rescue with our brand new 'What To Do Today' feature. We handpick the best of what's on in London and the country right now, whether a new restaurant, must-see show, exhibition ending soon or a pop-up that you must, ahem, pop in to. Check back every day for inspiration…
Head to the Sunshine Lounge for some R&R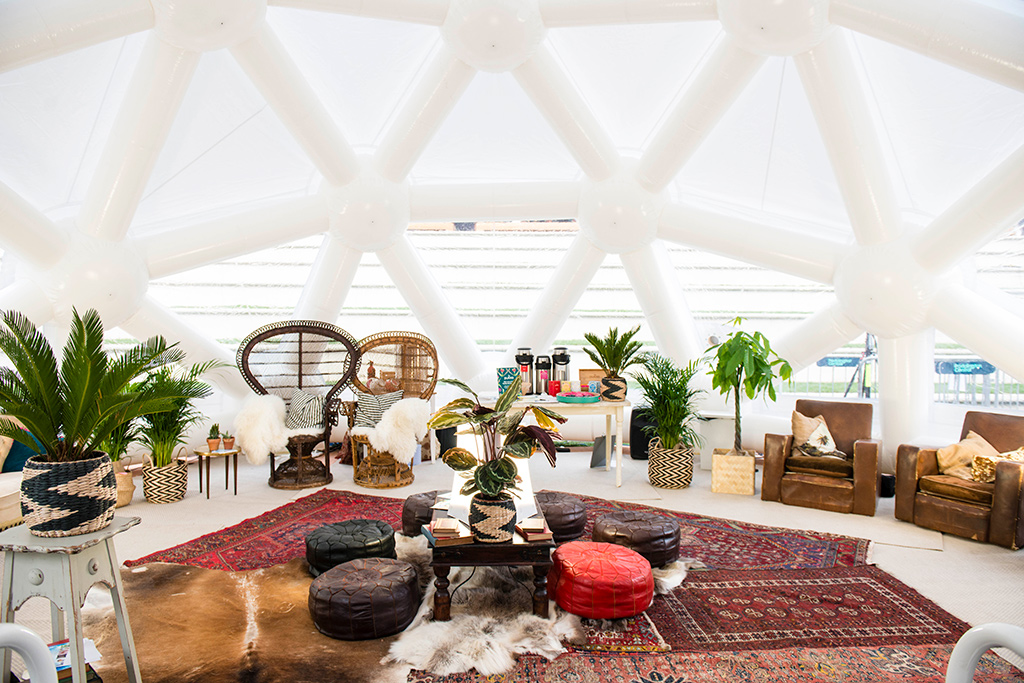 Open daily between 10am – 4pm, the new Sunshine Lounge in Paddington Central has been set up to help Londoners beat the inevitable winter blues. January is difficult enough, made worse by the grey skies, short days, cold winds and, of course, the rain. While many people joke about SAD (Seasonal Affective Disorder), it affects many people during the winter months and makes things all the more dreary.
The Sunshine Lounge comes to the rescue, housed within a geodesic dome in Paddington Central, to provide a sanctuary from the long, dark winter days. Designed specially to help combat SAD, the Lounge features Lumie light therapy lamps to help boost your daytime light exposure, while experts are on hand to offer advice on how to beat the winter blues.
All of this combined with unlimited free herbal tea to help you unwind, it's a sanctuary in the city and the perfect place for some 'me' time to recover from a long, rainy week. Follow this with a delicious Antipodean-inspired meal at the new Darcie & May Green barges nearby, and you're set for the weekend.
"The wellbeing of our local residents, workers and visitors is fundamental to everything we do here at Paddington Central. We are delighted to bring back the Sunshine Lounge for a second year, it provides an excellent opportunity for people to take time out of their day to rejuvenate after the festive period." Matt Webster, Head of Wellbeing and Futureproofing at British Land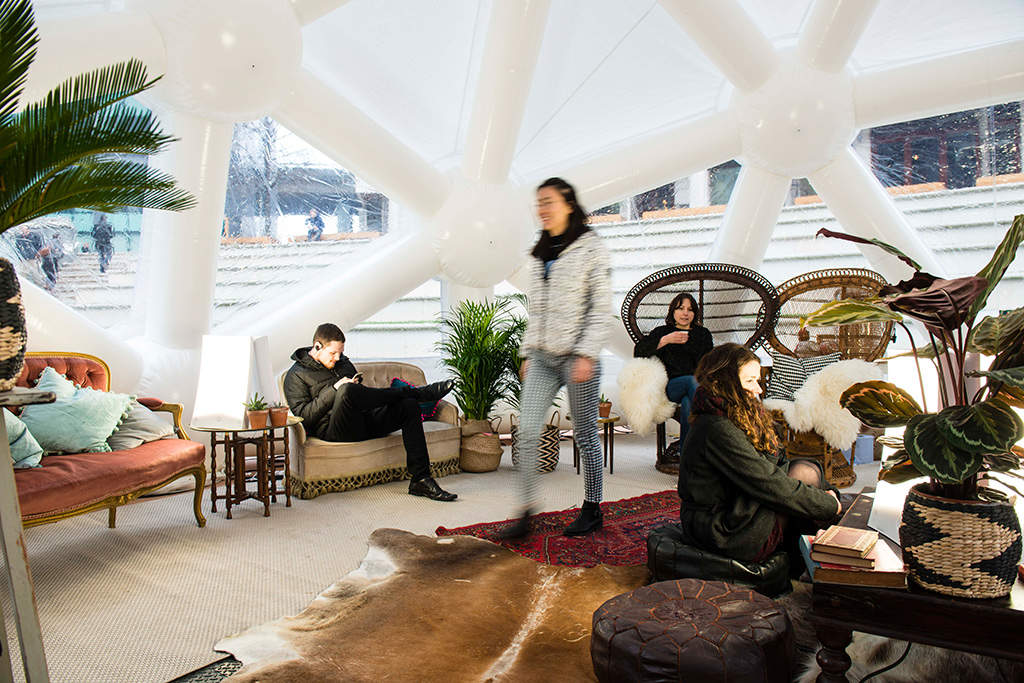 When & Where?
The Sunshine Lounge is located in Paddington Central, between Paddington Station and Little Venice. It will be open from 10am – 4pm every day from 15th – 26th January 2018.
---