Stuck on what to do today? Let us help you. This Tuesday 13 March, we recommend that you celebrate Shakespeare week by seeing a one night only screening of a reimagined Macbeth.
If you often find yourself stuck for ideas of what to do, we've come to the rescue with our brand new 'What To Do Today' feature. We handpick the best of what's on in London and the country right now, whether a new restaurant, must-see show, exhibition ending soon or a pop-up that you must, ahem, pop in to. Check back every day for inspiration…
What to Do Today: See a One-Night-Only Screening of Macbeth

Director Kit Monkman (The Knife That Killed Me) has adapted Macbeth entirely on green screen. Starring Mark Rowley, (The Last Kingdom, Luther) the film will be distributed by CinEvents as an exclusive, one night only, release today, Tuesday 13th March in select multiplex and independent cinemas nationwide.
What's On at the Theatre in London
The language of the original play is maintained alongside a matte, computer modelled interpretation of the film. It's a multi-tiered reality: Imagine a mini Death Star a la Star Wars, across the levels of which the camera drifts and zooms in on various action and key characters. The fluidity of the camera's movement allows constant perspective of the action as opposed to individual, isolated scenes.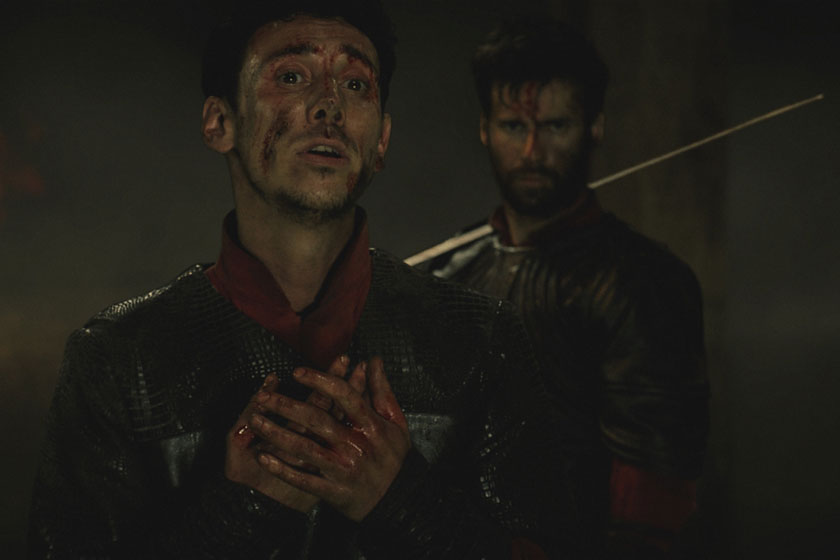 'Brilliant and exhilarating. Kit Monkman's Macbeth (is) the most innovative rethinking of what it means to put Shakespeare on film for decades . . . a forceful reimagining of Shakespeare's most famous tragedy.' – Professor Peter Holland, Chair of the International Shakespeare Association
As an additional bonus, the screening will be preceded by fifteen minutes of footage documenting 'The Making Of Macbeth: The Film'. Movie-goers can except a special Macbeth keepsake, too.
12 of the Best Independent Cinemas in London
The trailer is available to watch on Youtube.
'Macbeth is a play that's fascinated by interiority and imagination and Shakespeare's storytelling is far from naturalistic so this seemed like an ideal opportunity to explore a more abstract theatrical approach to the screen.' – Kit Monkman
What's On in London This Week? The Town Culture Diary knows best.
---