All you 'nicest hotel rooms' googlers, sore-thumbed scrollers of Instagram's #beautifulhotels, clawfoot-tub-ophiles and everyone else who needs a holiday, here are the drool-worthy hotel rooms owning the stand-alone tub look. After all, it is International Bath Day…
Hop on in!
This is Why We're Obsessed with In-Room Hotel Tubs

La Colonie
Not what normally comes to mind when you think of washing up in a barn. La Colonie is in an off-the-beaten path bit of Aveyron, France. The owner, Cyril Lérisse explains that buying the run-down location, which took 5 years to renovate, was worth it 'for the peace. Someone told me, if you like Scotland, which I do, wait until you see the Aubrac.' La Colonie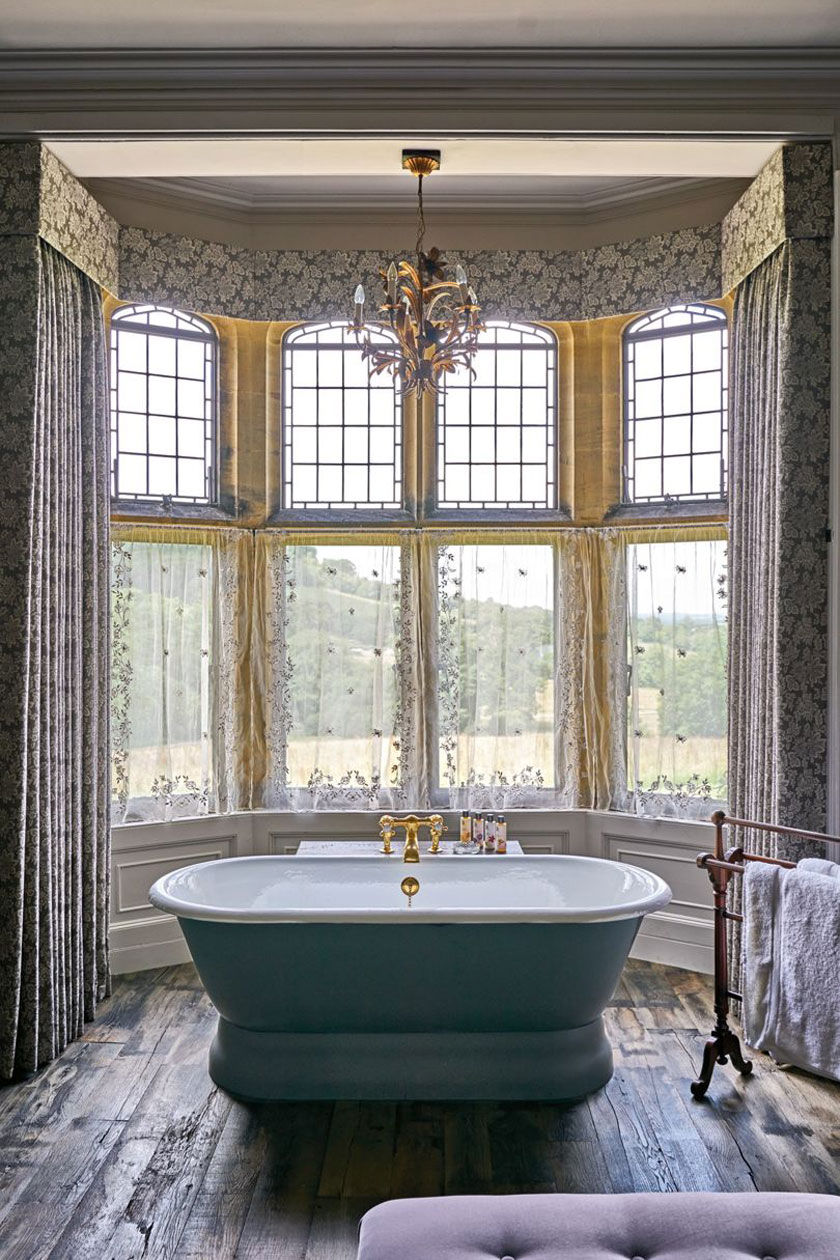 The Pig
Far from swine, the whole thing is quite swoon inducing. The lace, violet detailing, panelled window and casual view of Devon countryside at The Pig is all nestled in the Otter Valley. Despite being only 1.5 miles from Honiton, Devon, this mellow, Elizabethan gem is secluded in 3,500 acres of lush countryside. The Pig Hotel.
Get in the Loop with our Hotels of the Week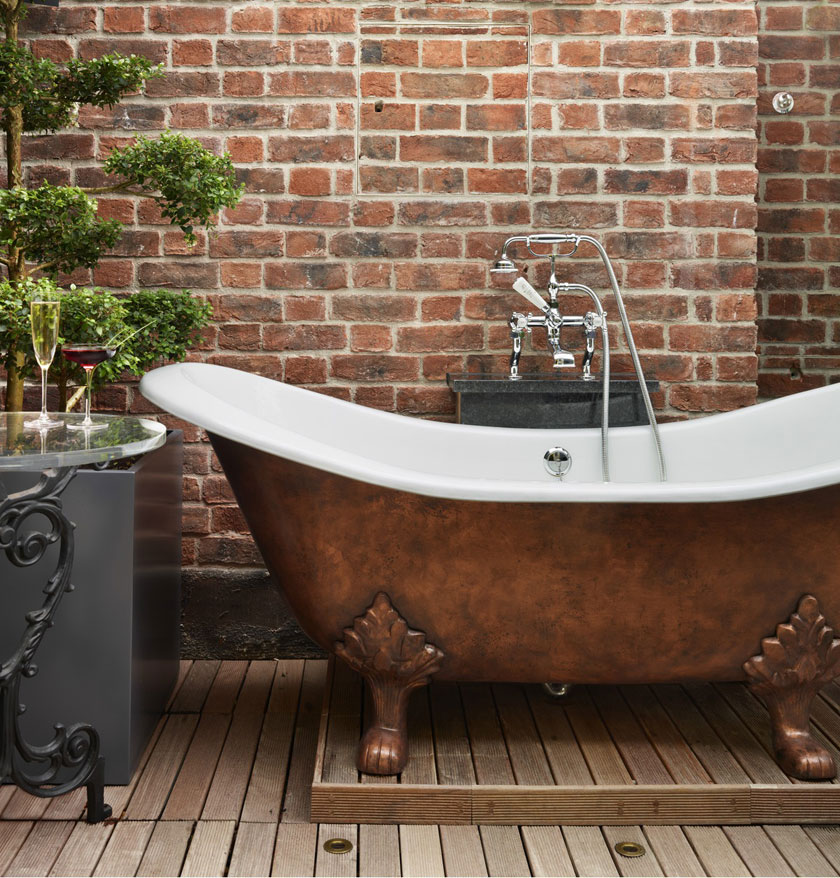 The Zetter Townhouse
Not in the bedroom, fair, but certainly not in the bathroom either. The terrace at The Zetter Townhouse in London's Marylebone boasts its own clawfoot tub – after all, the hotel was among those that reinvented the boutique hotel concept. The Zetter Townhouse.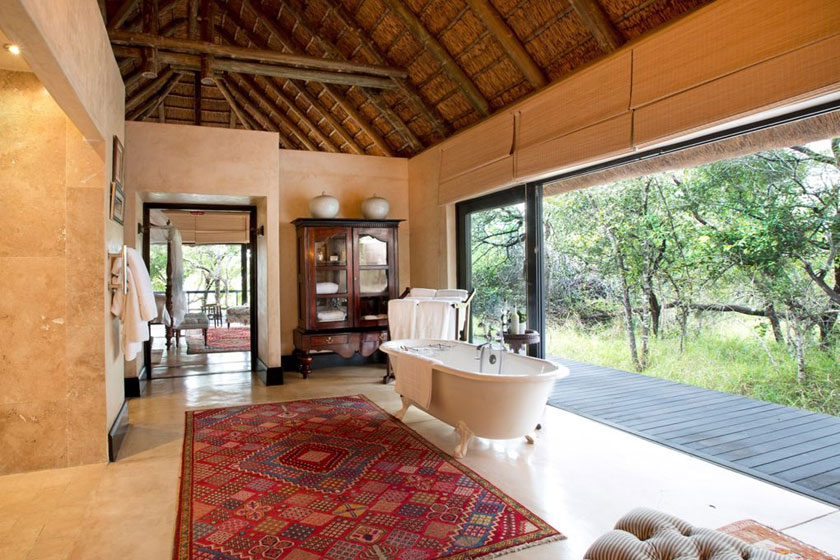 Thornybush Private Nature Reserve
Where does bathroom end and African plane begin? The suites at this five-star South African hotel give the surrounding natural beauty a run for its money. Think outdoor showers, private decks, sweeping vistas over the savannah and an active water hole (plus, thankfully, air conditioning). Thornybush.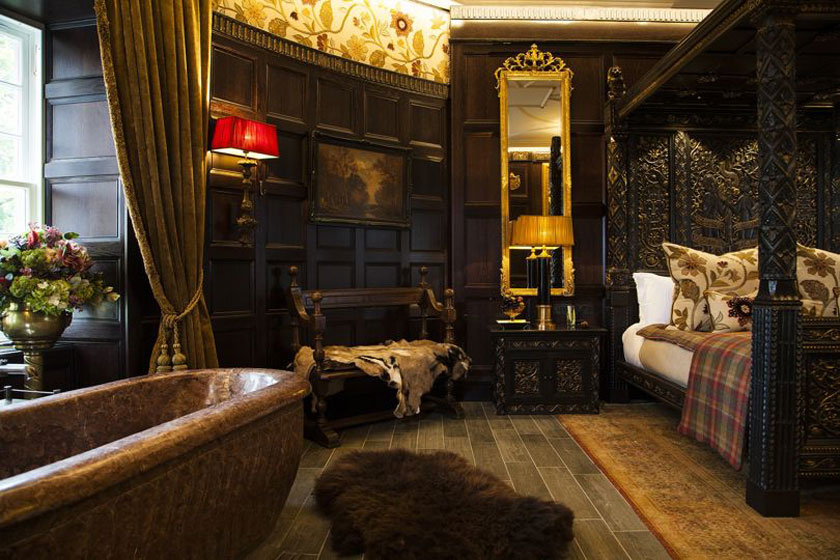 Borthwick Castle
If you're an 'I want to stay at a castle' kinda person, this is the one. Borthwick Castle is among Scotland's best maintained medieval castles and has even played host to Mary, Queen of Scots. She famously leapt from a window in the castle disguised as a page to flee an army of pursuers. It's more likely that you'll want to stay forever rather than flee. Borthwick Castle.
The Best Hotels and Chalets for Skiing 2018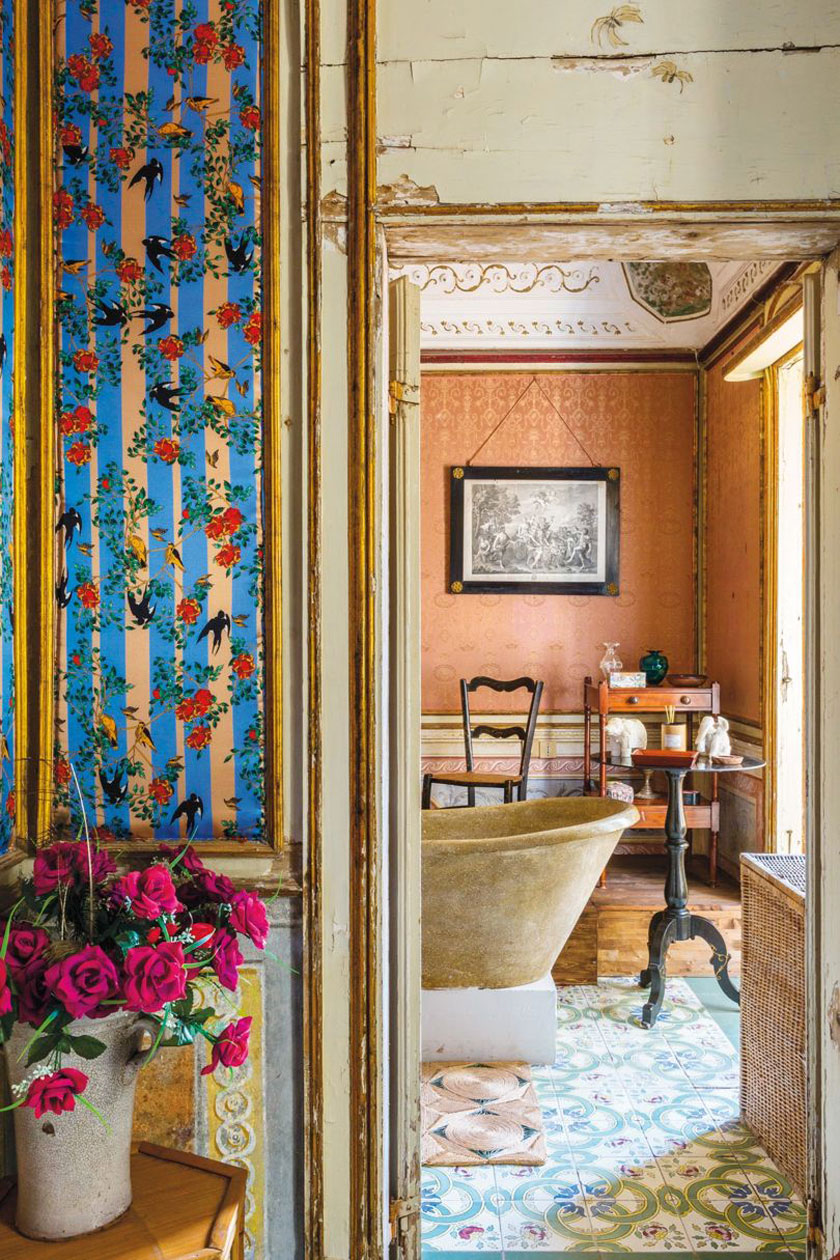 Villa Valguarnera
Rent the whole mansion and stay with the princess who lives there. Driving up to the oval piazza, not unlike a miniature St Peter's Square, is a bit of a fairytale come true. Expect many a tale from Princess Victoria about her several-times-over great-grandmother Marianna Ucrìa who built Villa Valguarnera in the 18th century. Villa Valguarnera

Dean Street Townhouse
How great is it when a tub in a room is successfully understated? Soho House holds the keys to this 39-bedroom town house hotel and restaurant that occupies a pair of Georgian residences in London's Soho. Dean Street Townhouse.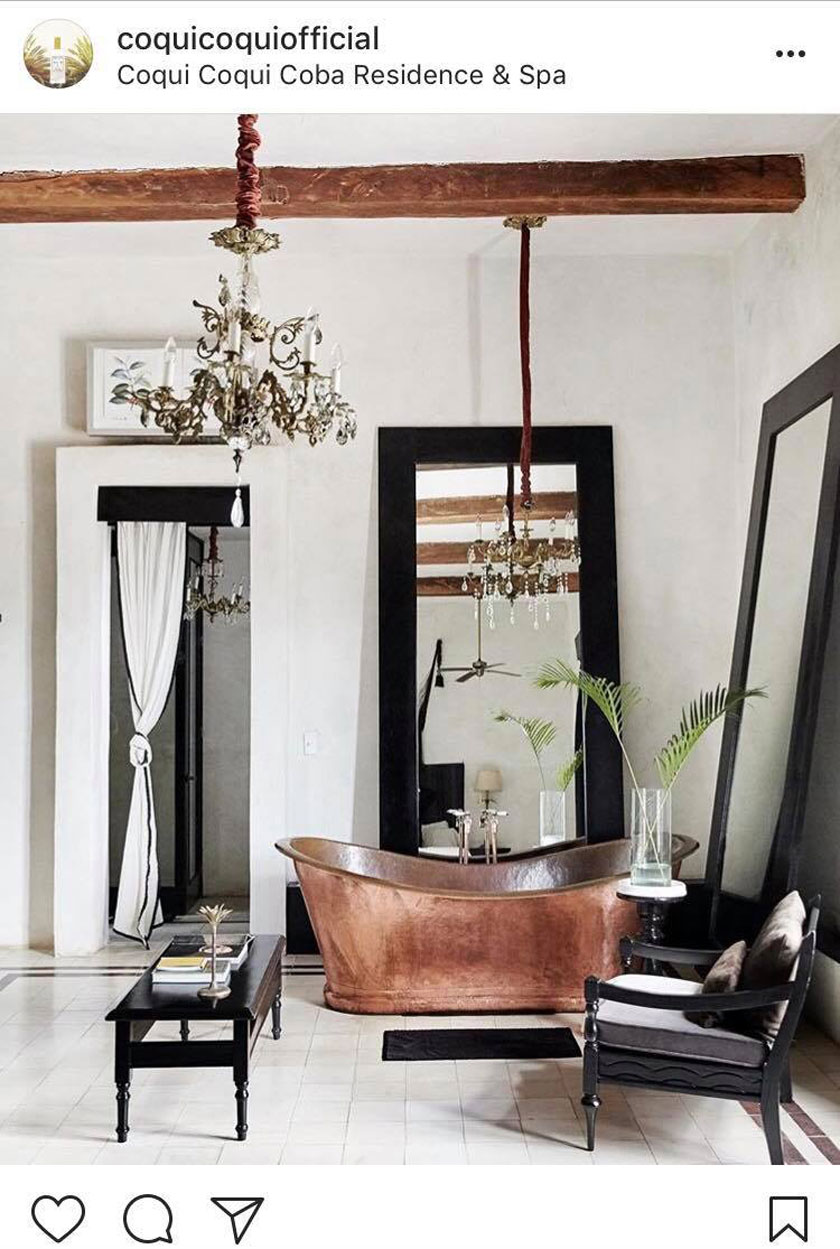 Coqui Coqui
In the jungle of the Yucatan Peninsula, travellers will find Coqui Coqui in the small village of Coba on the banks of a tranquil lagoon in Quintana Roo, Mexico. The hotel has a complete spa with an outdoor shower, cenote-inspired pool and offers a wide range of deep tissue massages, organic facials, fruit scrubs, and energizing treatments that use traditional Mayan techniques focused on natural homeopathic healing and renewal. Coqui Coqui.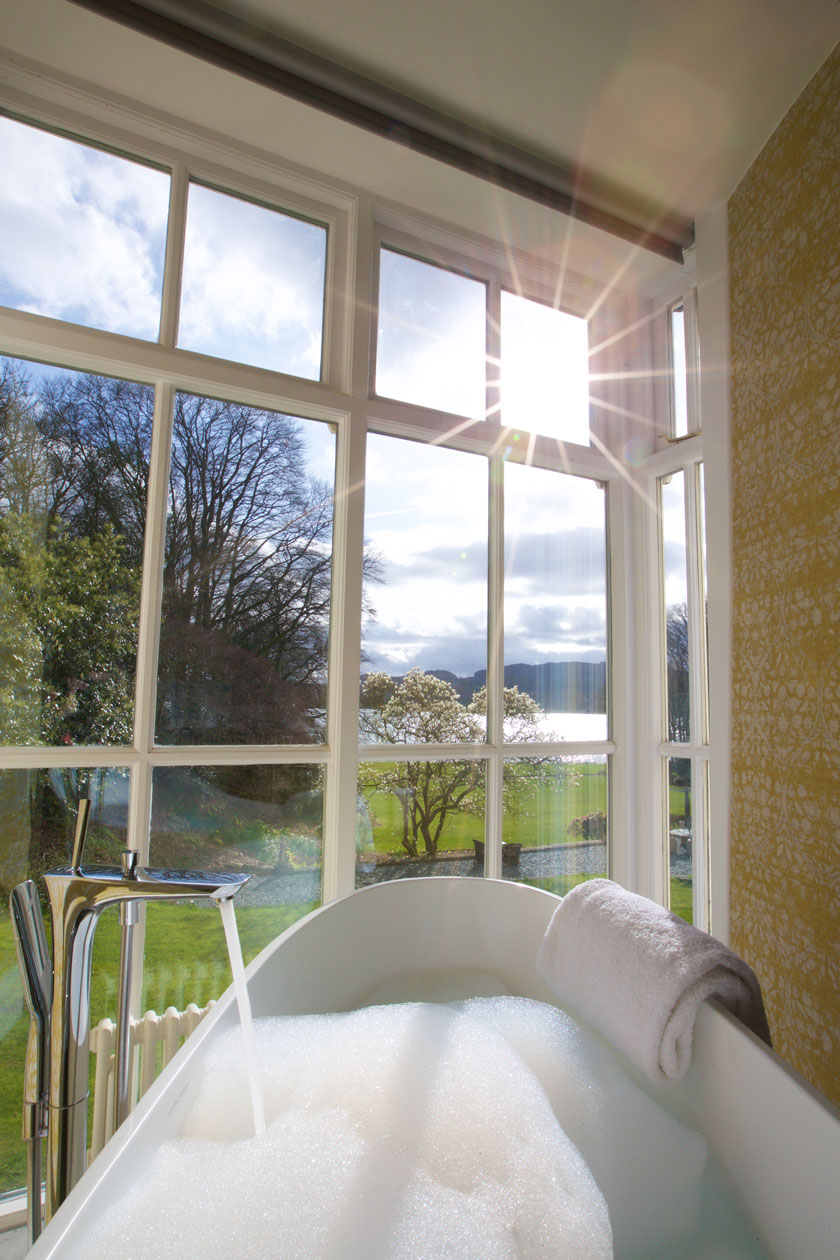 Storrs Hall
The Feature Lake rooms at this hotel overlooking Lake Windermere are just like the tin says. Built in 1790, Storrs Hall sits right on the shoreline with over 19 acres of Lake District forests and hills surrounding – not to mention: museums, castles, historic houses and gardens, too boot. Storrs Hall.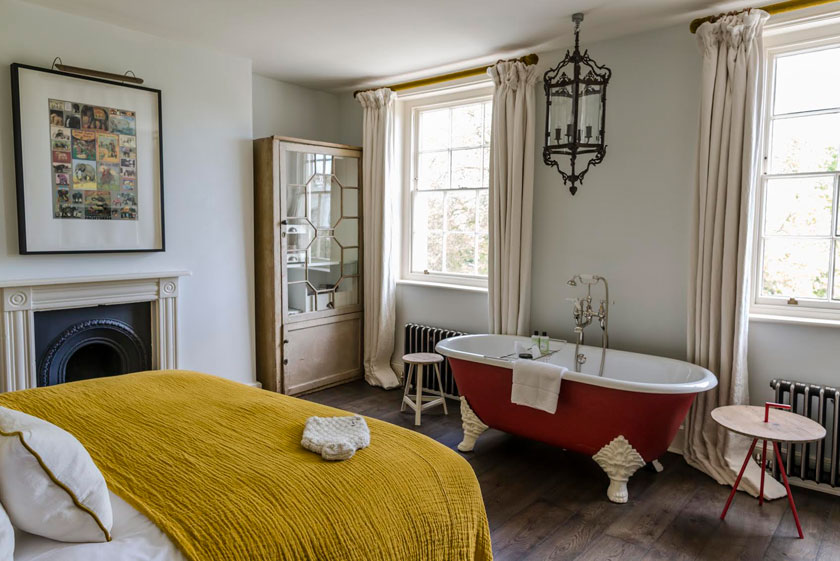 No.38 The Park
This hotel is an elegant Cheltenham town house that's perfect for a weekend getaway or a bespoke private house party. Available for private hire (has wedding written all over it). Have the run of the place including your very own restaurant, curated your desires. No.38 The Park
---