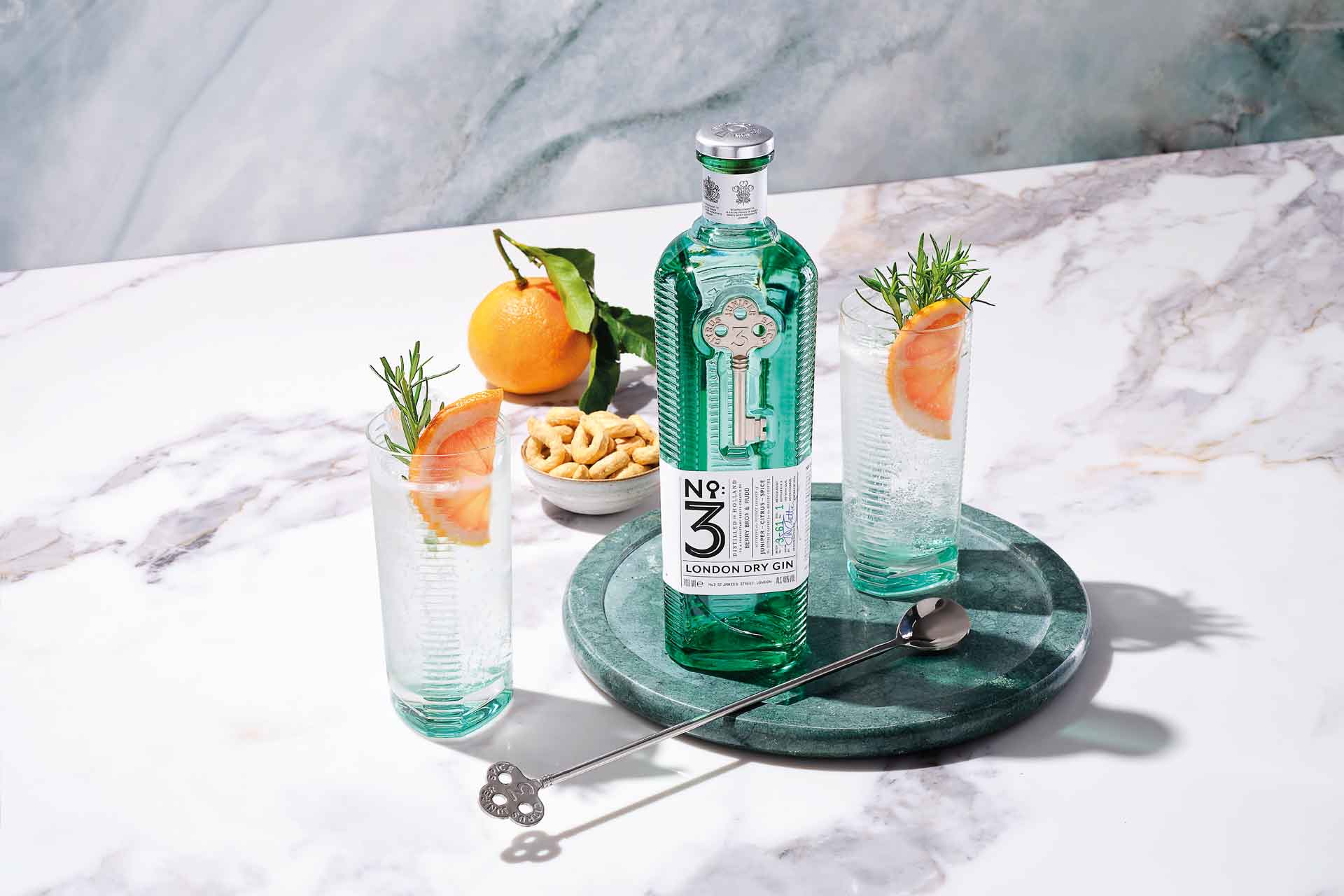 Award-Winning No.3 Gin Is In Pursuit Of The Perfect Martini
---
No.3 Gin is a Great British Brand 2023
No.3 Gin is an entry in our Great British Brands 2023 book. 
No.3 Gin: Great British Brand 2023
'No.3 Gin was created to be the best that a gin can be to craft the perfect martini, but also as a standalone spirit. We wanted something very traditional and classic in style. Consequently, we opted for London Dry. We also wanted a gin that is simple in recipe yet very elegant, so we only have six botanicals with three key flavours: juniper, citrus and spice. That is layered over a wonderful spirit base that lends lots of lovely silky texture. 
'Last year, we partnered with Nude, a fantastic glassware producer, and the University of Leeds to create the perfect martini glass. The martini is one of the most famous cocktails in the world, and very much a signature and hero serve for us. Temperature is at the heart of a perfect martini, so we worked with the university's thermodynamics department to create the ultimate martini glass in collaboration with NUDE glassware. The glass is handblown from crystal and finished with a fine-rimmed bowl and slender stem. Through this scientifically inspired design it keeps your martini cooler for almost twice as long as a classic glass. 
'We have exciting plans for the future, both in the UK and globally. We are working with some of the best retailers, bars and hotels, including Harvey Nichols, Dukes Bar, Claridge's, The Ritz and Fallow restaurant, and are excited about the partnerships we're creating. This includes wonderful events planned across the UK this year where we are very much looking forward to sharing our exquisite liquid. One such event will be the Gold Cup at Cowdray Park Polo Club. We began our partnership with Cowdray Park Polo Club last year and are looking forward to working with them on their exciting calendar, serving delicious No.3 cocktails and, of course, gin and tonics.' Ross Bryant, Global Brand Ambassador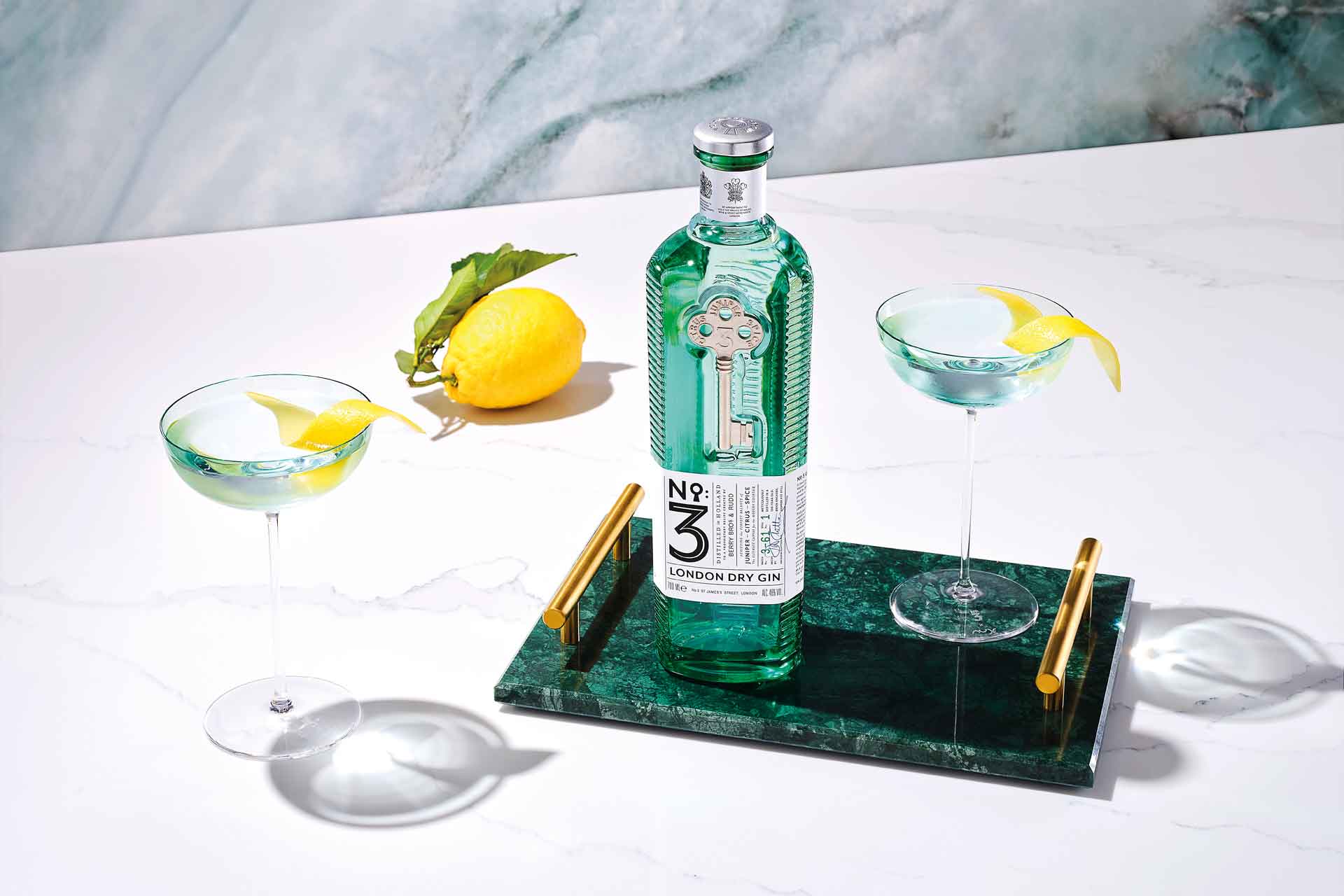 Brand Timeline 
2008
Berry Bros. & Rudd started work to refine the recipe for the perfect new London Dry Gin.
2010
Berry Bros. & Rudd launched No.3 London Dry Gin after two years of careful development and refinement.
2019
No.3 Gin launched their new bottle retaining the iconic key, which was modelled on the one to our parlour at St James's where the gin was created.
2019
No.3 Gin is awarded 'World's Best' for a fourth time at the ISC, and the first gin ever to win 'World's Best Spirit'. 
2022
No.3 Gin launches its first Global Cocktail Competition. 
DID YOU KNOW? 
It took over two years for a team of leading gin experts to create the perfect liquid.

One of the experts was Dr David Clutton – the only person in the world to have a PhD in gin. 

There are six perfectly balanced botanicals in No.3 Gin: coriander, angelica root, cardamom, grapefruit peel, sweet orange peel and – of course – juniper. 

The gin is named after Berry Bros. & Rudd's premises at No.3 St James's, where the wine and spirits merchant has been since they were founded in 1698. 

The brand is the only gin ever to be awarded 'World's Best' four times at the International Spirits Challenge, the world's most respected spirits competition. 
NO.3 GIN
3 St James's Street, London SW1A 1EG