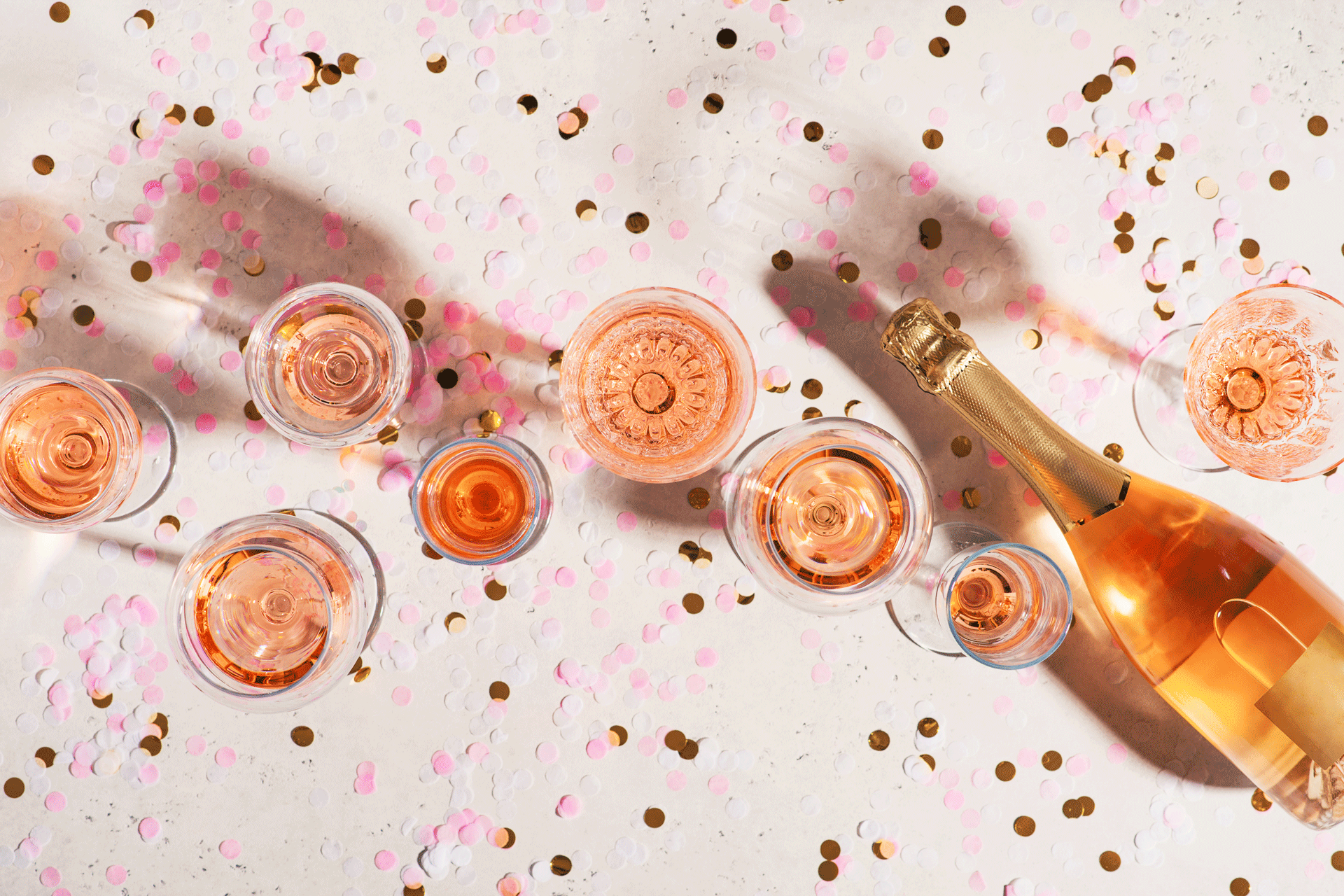 All In The Blush: The Best Sparkling Rosés
---
Sparkling pinks for Valentine's Day
There is a sparkling rosé wine to suit every personality – from Count Fersen, Marie Antoinette's lover, to a barefoot Brigitte Bardot or our very own Lizzie Bennet. Choose the one that is just right for you, says Sarah Hyde
Best Sparkling Rosés
The Historical: Ruinart Brut Rosé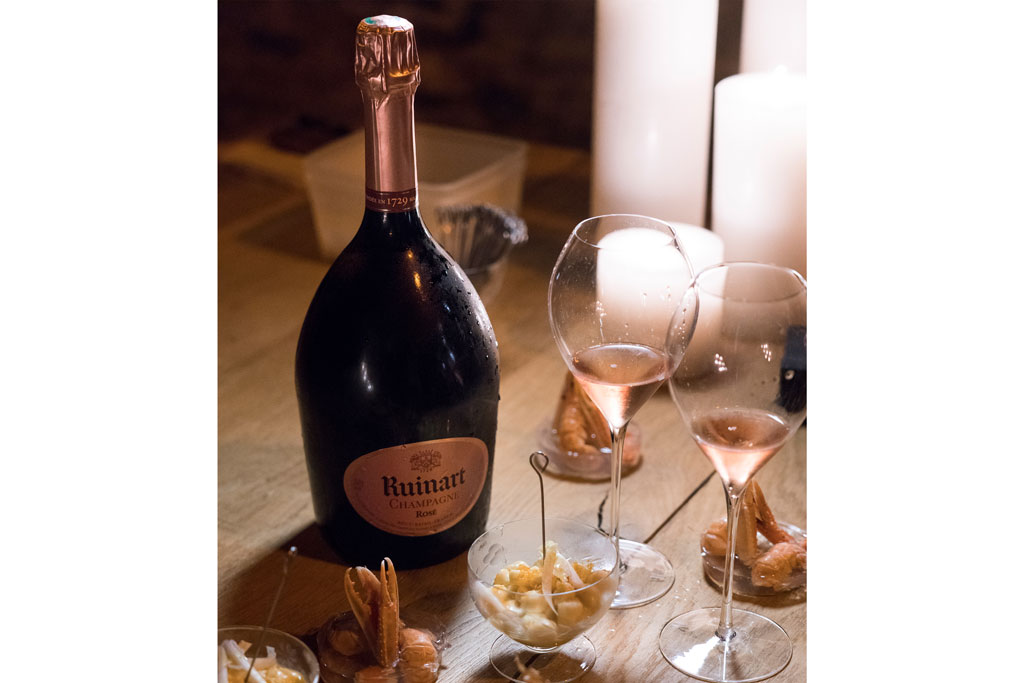 Ruinart, one of the great old Champagne houses, was established in 1729, and it is fantastic to think that Ruinart Brut Rosé was being produced and drunk in France before the French Revolution. Perhaps a bottle was shared between Marie Antoinette and her count? Launched in 1764, and still sold in its distinctive 18th-century-style bottle, each delicious sip can take you back in time. Produced in Rheims, this delicious deep pink wine perfectly balances out 45 per cent Chardonnay white grape with 55 per cent Pinot Noir. Light crispy Chardonnay flavours are offset by the round, fruity pinot noir. It pairs perfectly with salmon tartare with pink grapefruit, gravlax or Ceviche.
 The Young Pretender: Fleur de Miraval
The latest pink champagne to cause a sensation is Fleur de Miraval, child of the Chateau Miraval team – which of course includes the lovely Mr Brad Pitt. With its blacked-out bottle could this be the A-list Champagne of the moment? Released last September, 20,000 bottles of ER1 (Exclusivement Rosé) sold out within 72 hours, and esteemed Champagne-makers, the Peters family, have been working with the Miraval team on this wine since 2012.
With a strong emphasis on structure provided by the Chardonnay which makes up 75 per cent of the wine (blended from Chardonnays of different vintage), the delicate rose colour and fruity flavour is added from young Pinot Noir. Its tangy notes of redcurrant and raspberry give energy to the delicate minerality of the Chardonnay. The colour is achieved by the 'Saginée' method, which means staining the wine with red-coloured juices taken from the Pinot Noir before fermentation starts. Created with the utmost care, this unusual method gives the wine a rare delicacy of flavour and colour which is particularly sensitive to both visible and ultraviolet light. In order to protect this rare and delicate wine, the producer decided to use black lacquer on the bottles, and so the wine is only exposed to light on the day it is drunk.
The Crowd Pleaser: Love by Léoube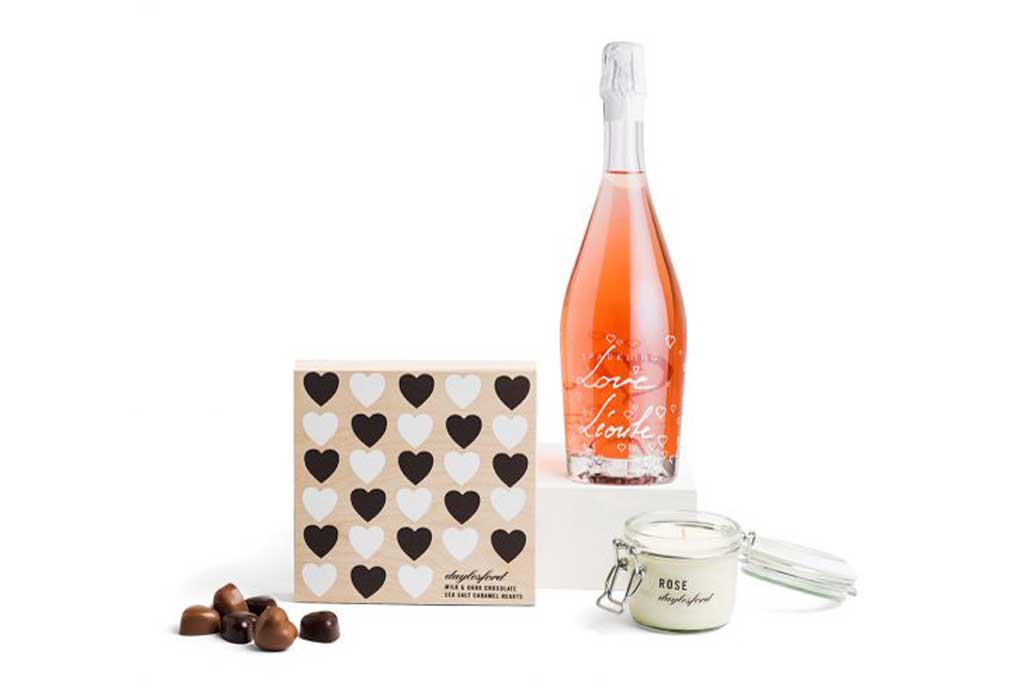 For fun, easy, carefree drinking, try Love by Léoube. Launched last month, this wine is sparkling, organic and low in sugar, and straight from by the south of France. A rosé wine with 60 per cent Grenache and 40 per cent Cinsault grapes, manufactured using Provençal methods, it is treated like a Prosecco during the second fermentation, where it gains fine delicate bubbles. The best thing about Love is there is there is no added sugar, so no risk of a hangover. Love brings the flavour of summer: berries, melon and pomegranate.
The Loyalist: English Sparkling Rose by Hattingley Valley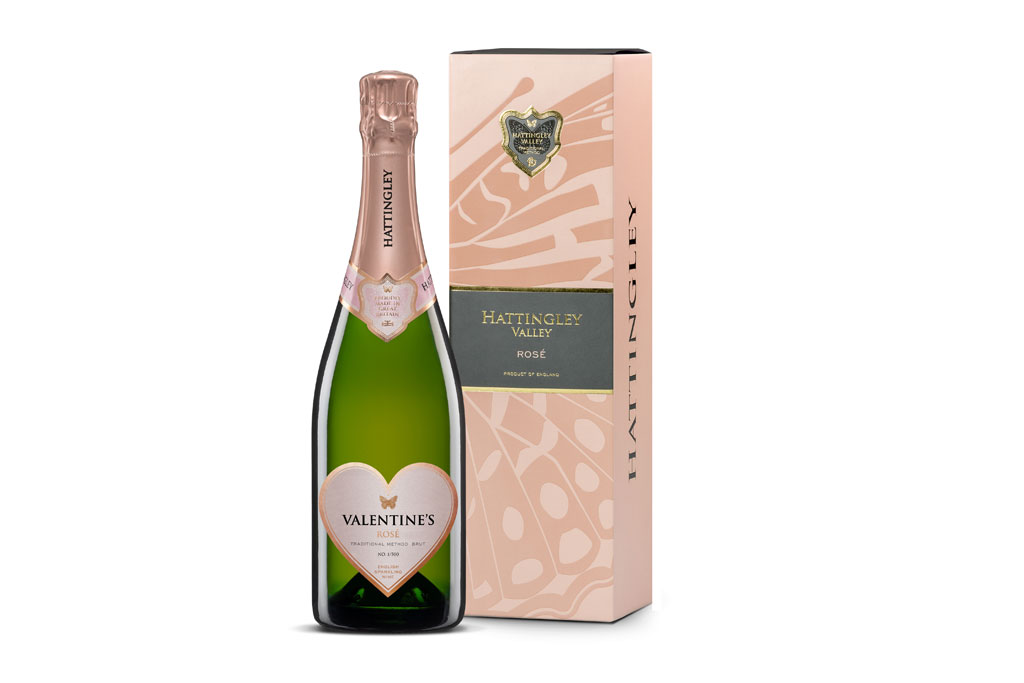 If an English Rosé is more your type, what could be sweeter than rewarding your favourite beauty with English Sparkling Rose by Hattingley Valley? Grown in Hampshire, this wine is a blend of Pinot Noir (56 per cent), Pinot Meunier (42 per cent) and Pinot Précoce (2 per cent). Although it can't technically be called Champagne, it can taste just like one, and the 2017 won the Champagne Sparkling Wine World Championship award for Best English Rosé. This year Hattingley have produced the perfect Valentine's gift: a bottle of this award-winning 2017 vintage with a special heart-shaped label and card.
The Naturalist: The Champagne Cocktail
Finally, for the person who does not like pink champagne on its own – and not everyone does – why not celebrate Valentine's day with a Rosé Champagne cocktail? Could there be anything more romantic than bestowing the spirit of a thousand roses on the one you love? Simply mix 25cl of Lanique spirit of Rosé with Champagne in a flute glass. After your aperitif, continue to drink the bottle of Champagne as nature intended. This remarkable spirit was created in Prussia in the 18th century, and was popular in the courts of the Austro-Hungarian Empire; distilled from the petals of the Damascan roses, imported from the Ottoman Empire.
DISCOVER MORE:
Interiors Inspiration: Home Wine Cellars / 10 Best Selling Champagne Brands in the World