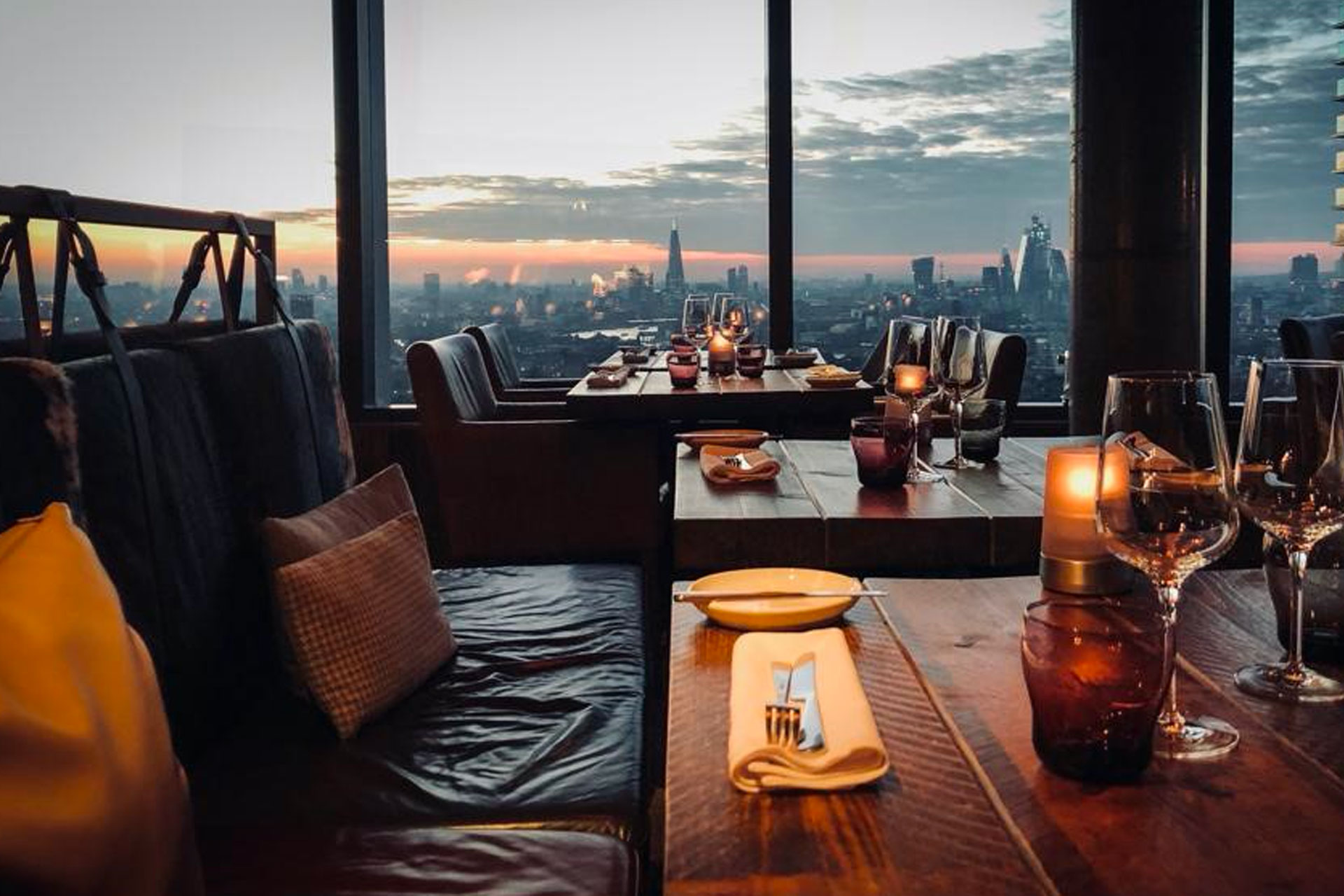 Review: Bōkan – a gem in the heart of Canary Wharf
High-altitude dining with an incredible view
Canary Wharf doesn't scream foodie heartland of London – but in recent years, it's had a surge of interesting places to eat, drink and relax. Bōkan is a strong frontrunner for all three, with its exceptional fine-dining restaurant, bar and roof terrace overlooking London's skyline. Tessa Dunthorne reviews Bōkan.
Review: Bōkan
A dizzying and drizzly – but no less impressive – panoramic view awaits me on the 37th floor of Canary Wharf's Novotel Hotel. Bōkan, the modern European restaurant by Robert Manea, is the reason I find myself standing at the tippy-top of London's skyline, and it enjoys one of the best uninterrupted views of the city that I've encountered to date.
Split over three floors, with a bar, dining area and roof terrace (ripe for a busy summer of spritzes at sunset), the restaurant opened in 2017. Romanian-born exec chef Robert Manea (previously Michelin-starred L'Atelier de Joel Robuchon) has curated a tight fine-dining menu which uses seasonal, local produce and ingredients to tell a much more global story. His tasting menu (£99 for seven-courses) is a bit of a best-of, synthesising the most exciting – and unusual – flavours offered across the A La Carte menu. It's this menu I'm here to review, and it's an exciting, theatrical offer from the first read of the huge (and I mean physically huge) menus, promising to jump from sauerkraut to langoustine to fois gras across the night. As I'm pescetarian, I have opted out of the latter course, and expect to be surprised by the chefs with fishy alternatives. They cater exceptionally well to those with dietaries.
My meal opens with an amuse bouche, unannounced on the menu, a savoury dollop of tomato cream (and then yet more cream) placed upon a bed of bread crumbs, dried capers and dried tomatoes. It's fresh and detailed. Every bite is a new discovery; it sets a tone for the rest of the meal. 
What Bōkan really succeeds at doing is making otherwise unassuming – or perhaps overlooked – ingredients sing. The second plate of my meal is cabbage, done two ways (smoked and fermented), and I'll be honest: it's hard to make cabbage really exciting. But Bōkan manages it. It's exciting, veg-forward, and presented with a generous dollop of burnt mayo and soy sauce. Mix it together and it comes alive. A dessert at the end, the Bōkan rocher, is a riff on the ferrero rocher and yet so, so much better. A gold foil gives way to a crisp hazelnut-chocolate layer and then to its ice cream centre; it's a treat to crack through this sweet. It's a chocolate finale that, again, sings and surprises.
Afterwards, we stick around. We head upstairs to the bar, and sit at high tables to observe the skyline. The sun has set, and London's tallest buildings are lit up like fairy lights in the distance. I sip an expertly-made Clementina and watch as the city gradually dims, the lovely denouement to Bōkan's perfect aria.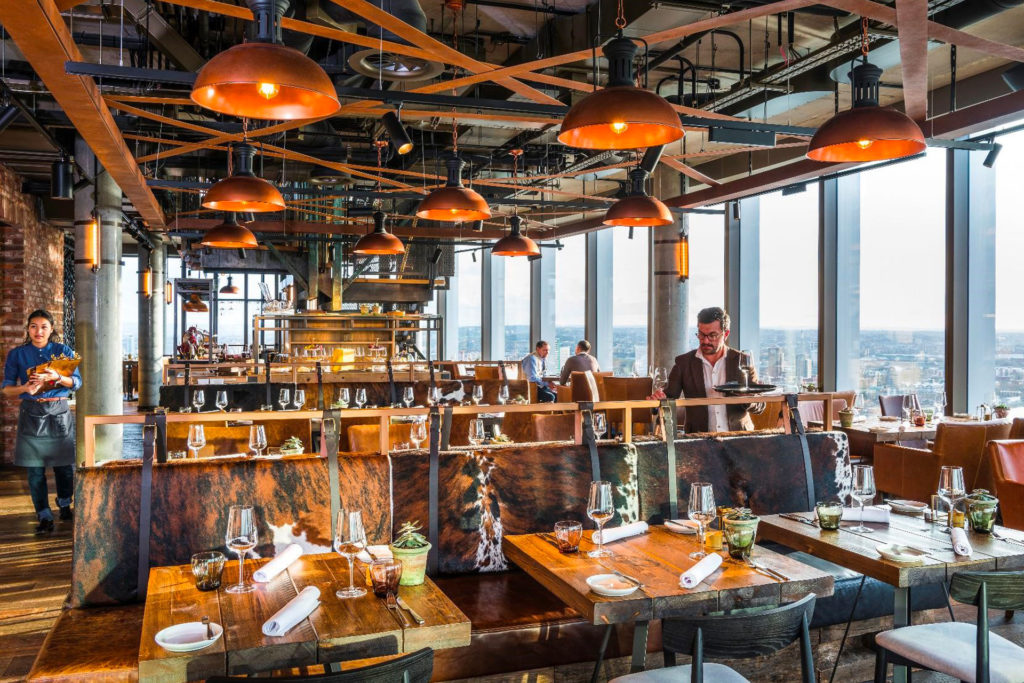 FINAL WORD: A strong contender for one of the best restaurants in Canary Wharf, Bōkan surprises with its creative use of sometimes overlooked British ingredients in a modern European menu.