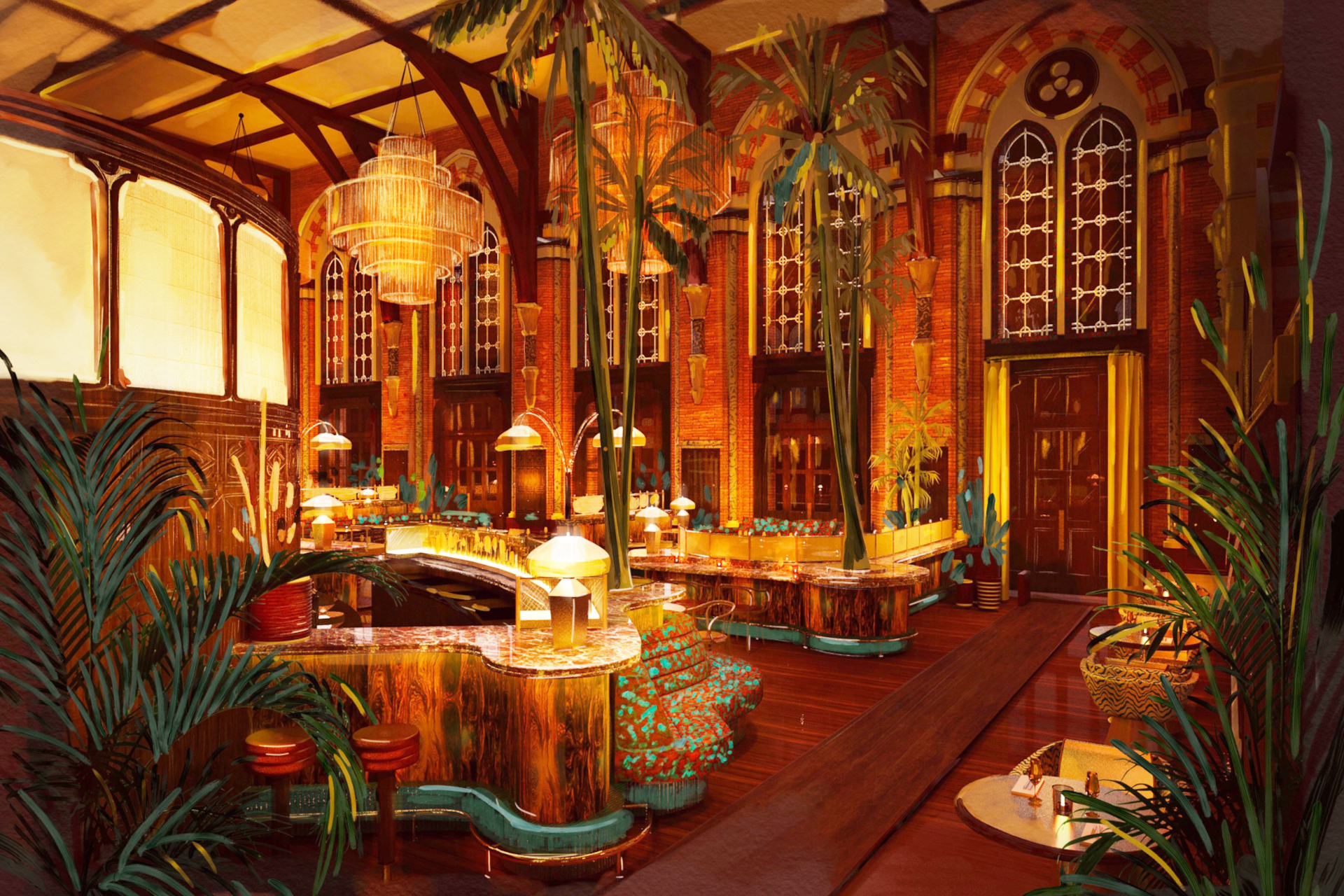 The New Booking Office 1869 is a Contemporary Dream
Reservations open this weekend
Take a peek inside St Pancras Renaissance's new restaurant, Booking Office 1869, situated in the heart of London's King's Cross.
Why Everybody is Talking About Claridge's New Bar
The New Booking Office 1869 is a Contemporary Dream
This November marks the opening of Booking Office 1869, a new drinking and dining destination in St Pancras Renaissance Hotel. Led under the stewardship of Harry Handelsman, the restaurant is part of an ambitious redesign project that replaces the old Booking Office restaurant with a reimagining of the nineteenth century St Pancras ticket hall.
Featuring design by French architect architect Hugo Toro, culinary direction by Patrick Powell (of Allegra) and drinks by Jack Porter (formerly of The Stratford), Booking Office 1869 coincides promises to marry the best of classic style and contemporary innovation.
The redesign has been overseen by Parisian architect and designer Hugo Toro, whose previous work includes La Scène, Perruche and GiGi de Ramatuelle in France. Hugo worked closely with Harry on Booking Office 1869 (his first UK commission), to create 'a gateway to Europe'. The resounding design shows the influence of the strong patterns and colours of St Pancras Renaissance's iconic Grand Staircase, which in turn inspired Hugo to create a Victorian-style Winter Garden. Highlights of the new décor include palm trees, pendant lights that each show off 267 brass leaves and a 22-metre-long bar surrounding the original ticket office.
Speaking on the design, Hugo Toro said: 'My overarching ambition was the introduction of a contemporary voice but one still connected to a past time; a visual dialogue with the space's extraordinary heritage.'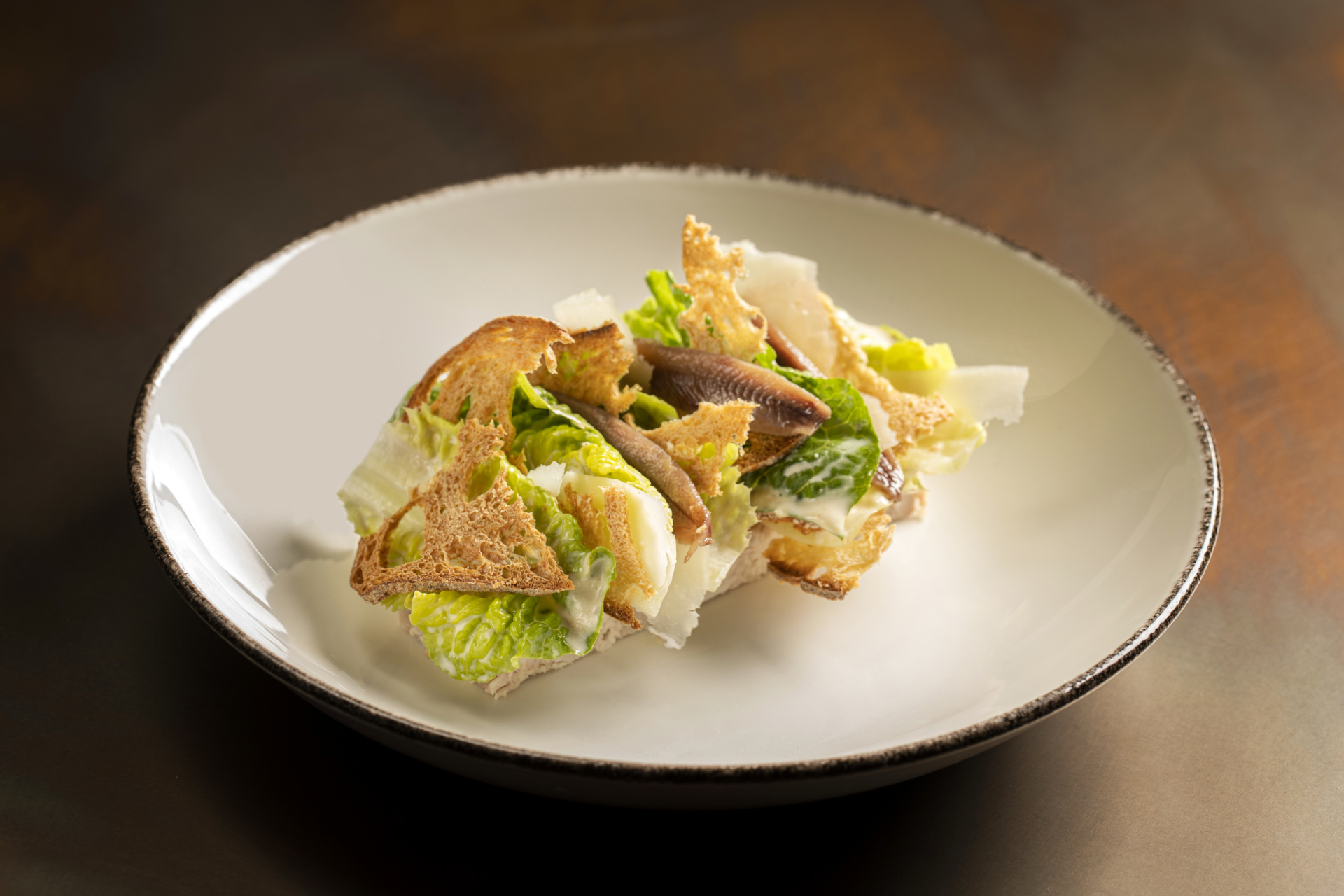 The revamped menu is nothing to scoff at, either. Overseen by Patrick Powell, the new all-day style A La Carte menu will be packed with snacks, salads and starters, mains, sides and desserts. The focus? Classic dishes finished with a modern twist. Signature dishes include fried chicken with yoghurt and lime, slow roasted lam shoulder cooked in chermoula spices and brioche donuts with caramelised apple and burnt cinnamon cream. The new restaurant will also feature a live Raw Bar serving market oysters and sashimi-style tuna skewers.
Bar Manager Jack Porter has also stepped up to the plate with a new drinks menu, which is inspired by the architecture of the building and its Victorian roots. Available until late, the menu will be split into two parts: Refined Classics and Signature Serves. While the Refined Classics employs modern techniques to accelerate the ageing process whilst still maintaining a depth of flavours, the Signature Serves offers guests the chance to try cocktails incorporating Victorian materials (such as glass, steel, copper and wood), served in a modern yet pared back style.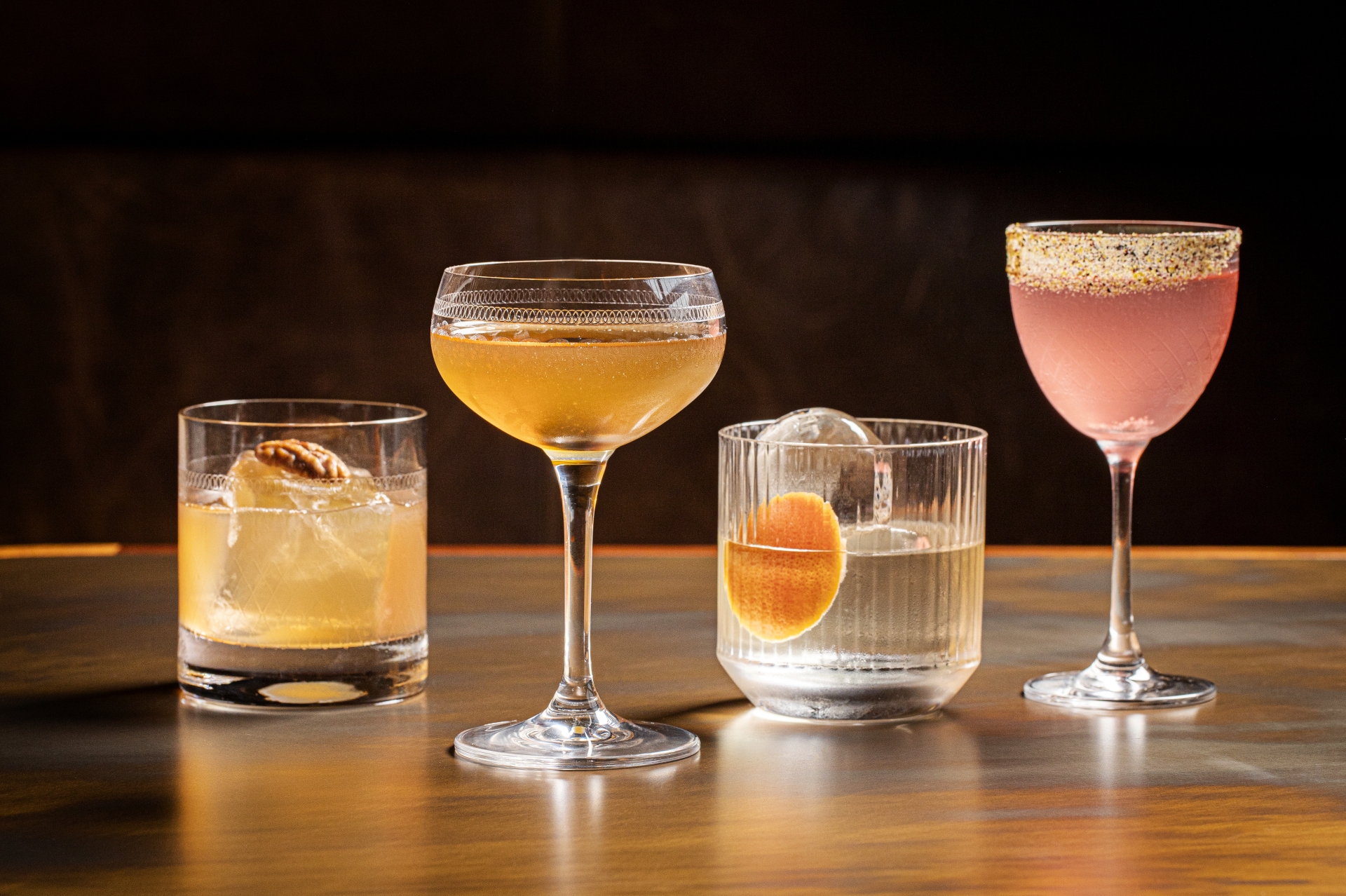 Hotelier Harry Handelsman commented: 'What King's Cross represents today is the perfect manifestation of the principles upon which I built my company nearly 30 years ago and despite the incredible challenges that came with the restoration of the Grade I listed St Pancras Chambers, I am proud of what I have accomplished with both St. Pancras Renaissance Hotel as well as the apartments above. Following the consequent regeneration of King's Cross over the next ten years, I felt now was the time for a new destination bar and restaurant in the city and in the creation of Booking Office 1869 in partnership with my friend and collaborator Hugo Toro, I firmly believe we have realised our ambition and I look forward to locals and visitors enjoying and engaging with what we have achieved.'
BOOK
Booking Office 1869 will open on Tuesday 16 November 2021, with reservation lines opening on Saturday 23 October 2021. The venue will initially open from 4pm from Tuesday to Saturday, but will introduce longer opening hours later in the year. booking-office.co.uk
Featured image: Booking Office 1869 creative sketch by Hugo Toro
New London Restaurants Opening in 2021