Try Wendy Rowe's recipe for Chicken Satay, perfect autumn lunches…
Serves 2
300g skinless chicken breasts, sliced into strips
100ml coconut milk
1 tbsp honey
1–2 tbsp soy sauce
Handful of fresh coriander, finely chopped
3 garlic cloves, finely diced
Pinch of ground turmeric
1 tsp ground cumin
1 fresh red chilli, deseeded and finely chopped
For the Satay sauce
Handful of raw peanuts, crushed
1 tbsp soy sauce
1⁄2 tsp ground turmeric
1 tsp palm sugar or honey
1 tbsp coconut milk
Handful of fresh coriander, finely chopped
There are too many ways of cooking chicken to mention here, and you'll see that chicken is included in quite a few recipes in my book, from the Chickpea and Chicken Tagine to my Classic Roast Chicken (see pp. 155 and 218). I love this chicken satay dish; as well as reminding me of trips to Thailand, it helps fill me up, is super tasty and amazing for the health of my skin. Let's face it, everyone likes satay chicken. You can throw this in the oven, on the barbecue or even cook in foil.
Method
1. If using wooden skewers (you'll need about six), soak them in water for 20 minutes before using.
2. Place all the ingredients for the chicken skewers in a large bowl and combine well, massaging the marinade ingredients into the meat. If you have time, leave the chicken to marinate for about 2 hours in the fridge.
3. Preheat the oven to 200°C/180°C fan.
4. Transfer the marinated chicken to a baking tin and bake in the oven for 15–20 minutes, turning them halfway through, or until cooked (see tip below).
5. Meanwhile, make the satay sauce. Place all the ingredients in a bowl, add a tablespoon of water and blend using a stick blender.
6. Thread the cooked chicken strips on to the skewers and serve with the satay sauce, either poured over the chicken or in a bowl for dipping.
Tips
If you like, you can cook the chicken pieces in a griddle pan on the hob or on the barbecue for 10–15 minutes or until cooked through and slightly charred. For a change, try using prawns instead of chicken. 449 calories per serving.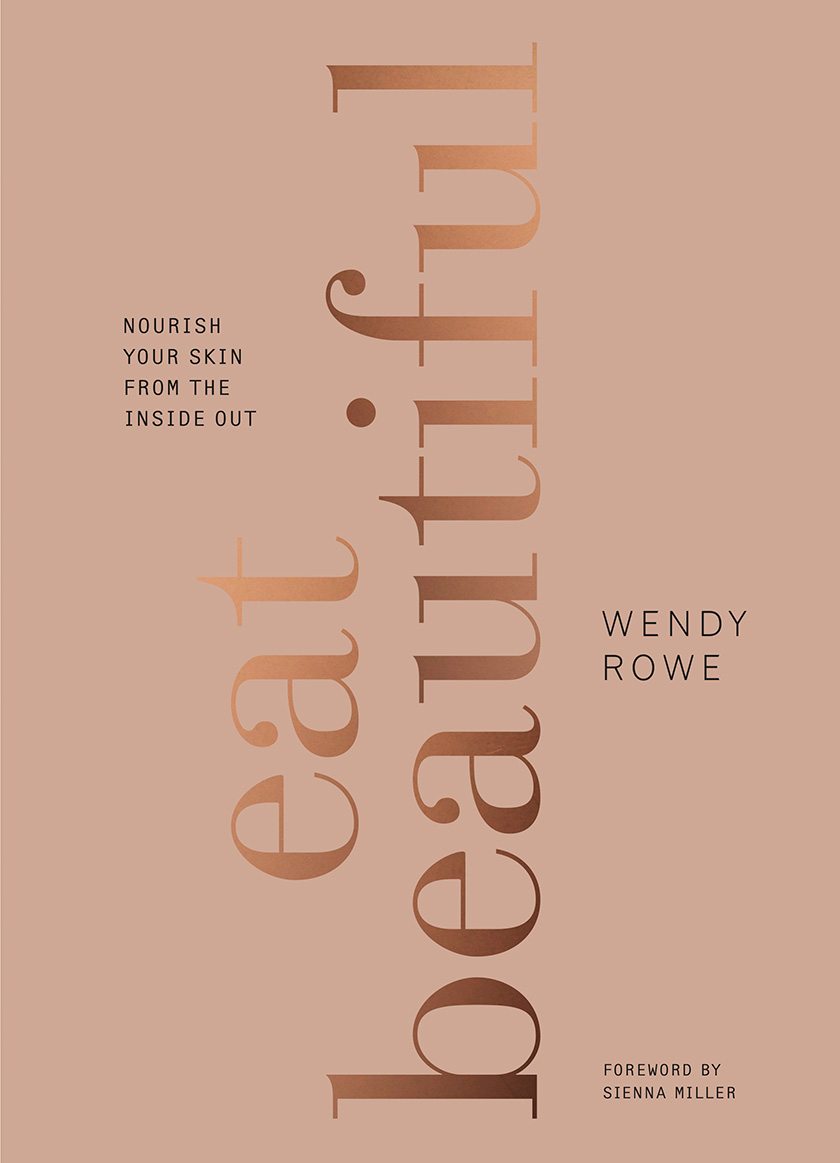 Eat Beautiful by Wendy Rowe (Ebury Press, £20)
Photography by David Loftus
---