We chatted to the head chef of Purnell's (a chic, contemporary fine-dining restaurant in Birmingham)  to find out his food philosophy, what his most memorable meals are and why he loves plums…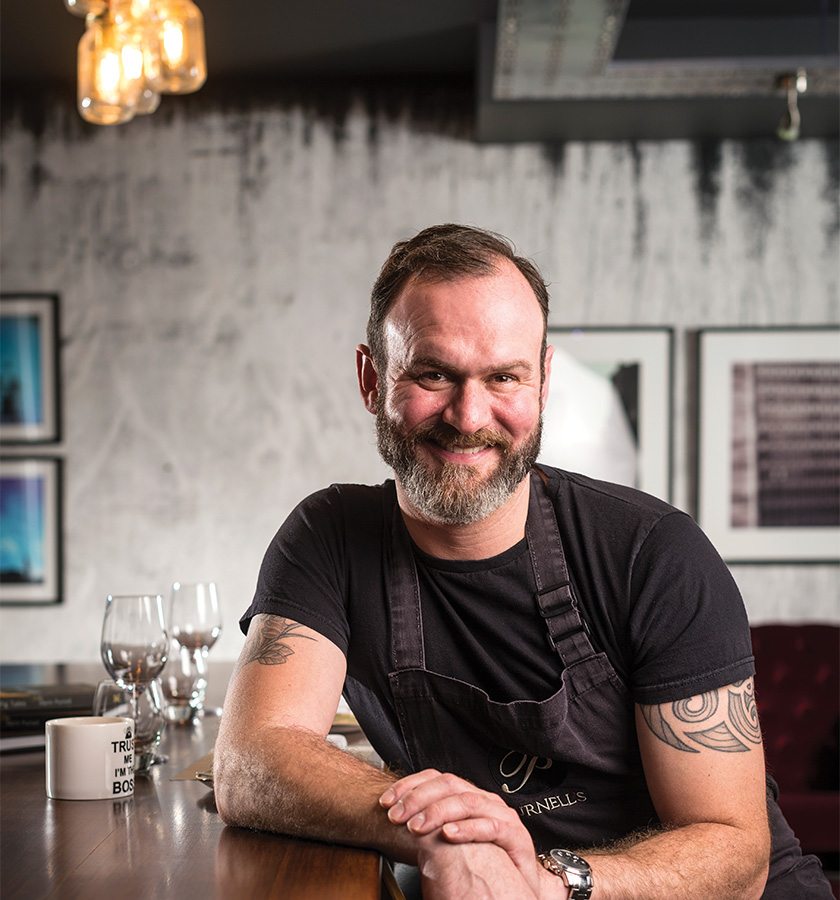 My food philosophy is about attacking all of the senses and evoking memories.
Haddock and eggs with cornflakes is one of my signature dishes.
The first dish I learnt to cook was beans on toast Purnell's style… I added seasoning and curry powder.
My most memorable meal out was at Arzak in San Sebastián. I went there when was I working in Spain and it was brilliant.
Young people want to run before they can walk. Learn before you earn! The job is a craft not just a title.
I celebrated winning my first Michelin star by shaking everyone's hand and getting on with the service.
Three other ways you could cook plums this season are: 1. Cook them down into a spiced jam. 2. Poach and caramelise them, served with a sabayon. 3. Blanch, peel and store in a sweet pickle.
This month, I am most looking forward to cooking Balmoral venison on the BBQ.
I have three rules in my kitchen: to be the fashion is not to be the fashion, do as you're told… and no whistling.
I would most like to have cooked for Keith Floyd and Pierre Gagnaire. It would be their choice and I would cook my socks off.
If I could have a drink with anyone, it would be with my granddad, who is sadly no longer with us. I'd take him to the Stechford Social Working Men's Club in Birmingham.
Forget Duck a l'Orange, this autumn it's all about pairing delicious duck with juicy plums, perfect for a cosy night in for two…
Big, juicy, spicy plums. They're exactly what you need to cut through the rich duck. The crisp pak choi blends and adds balance. Duck is a fab meat, either spiced up or classically served. Fat and delicious.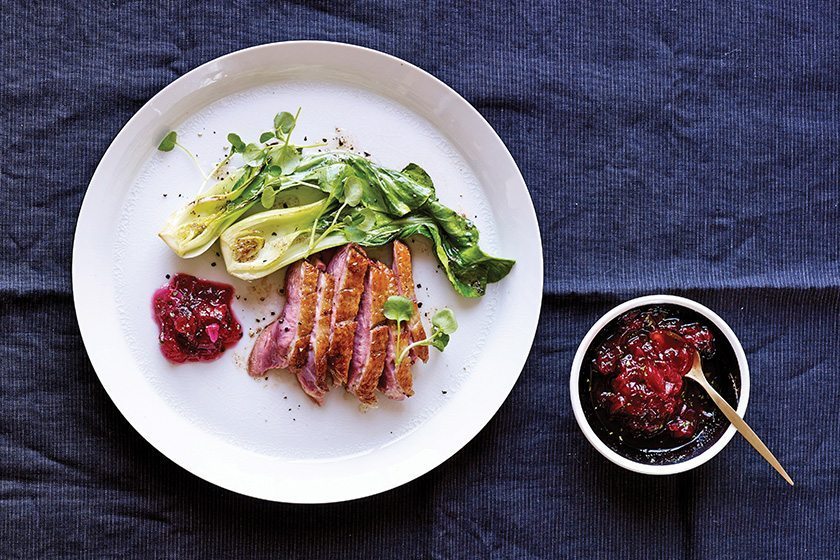 Serves four
Ingredients:
2 heads of pak choi
3 duck breasts
Salt and freshly ground black pepper
Bunch of watercress to garnish
For the plum jam:
200g caster sugar
200ml white wine vinegar
1 medium chilli, chopped
Pinch chilli powder
2 garlic cloves, sliced
Squeeze of lime juice
Splash of soy sauce
6 plums, chopped
1 tablespoon chopped coriander
Salt and ground ginger
Directions:
1. Preheat the oven to 180°C. For the plum jam, heat the sugar and vinegar in a pan, stirring until the sugar has dissolved, then cook until the mixture starts to thicken.
2. Add the chilli, chilli powder, garlic, lime juice and soy sauce, then stir in the plums and cook for 20–30 minutes until tender.
3.Add the coriander, then remove the pan from the heat and season with salt and ground ginger. Break the pak choi into individual leaves, then split each leaf down its length. Set aside.
4. Prepare the duck breasts by removing any sinew from the underside of the breast and, using a very sharp knife, score the skin, being careful not to cut too deeply into the flesh.
5.Heat a frying pan over a medium heat, add the breasts, skin-side down, and cook for about three minutes until skin has caramelised. Pour off the excess fat and reserve.
6. Lay the breasts, skin-side down, in a roasting tin and put in the oven for seven to eight mins. Remove and rest for ten minutes.
7. Pour the reserved fat in the roasting tin back into the frying pan and set over a medium heat. Once hot, add the pak choi and the hot duck fat. Remove from the pan and season with salt and pepper.
8. Carve into slices and divide between four plates, then serve with the pak choi and plum jam, garnished with watercress.
Recipe extracted from: Rib Ticklers & Choux-Ins by Glynn Purnell £19.99
---