'Houston, we have a problem.' This tea is too beautiful to be looking at during work.
Gravi-Tea is Skylon's afternoon tea, inspired by the solar system – in other words: this afternoon tea is one small stop on the tube and one giant leap for tea-time.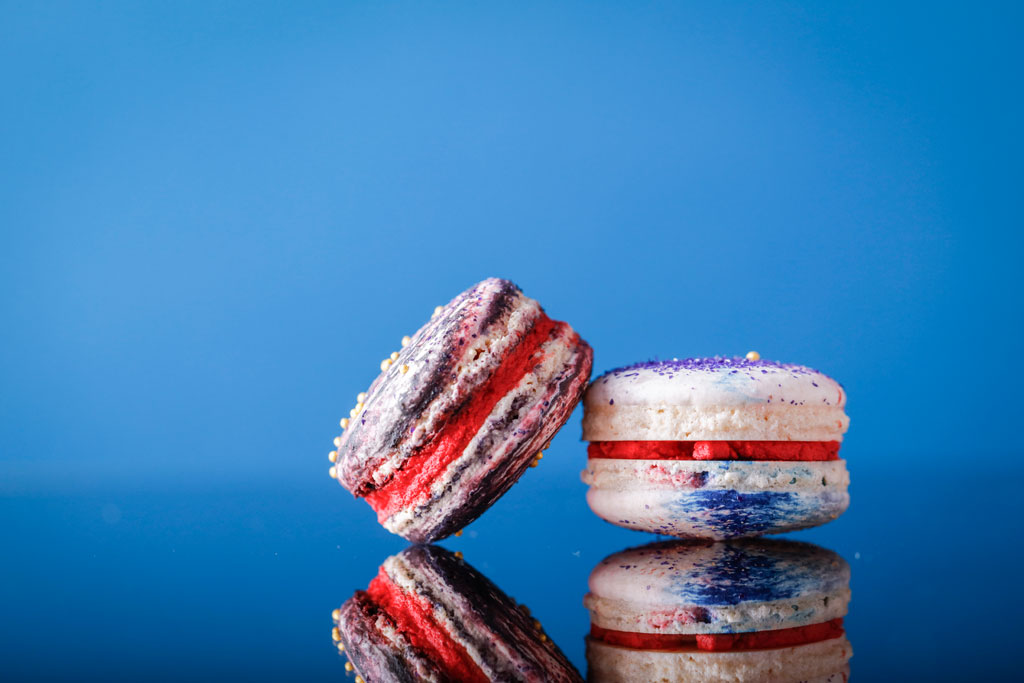 Gravi-Tea takes guests on an edible journey through the galaxy. Cream tea gets a Milky Way makeover with sweet treats such as a Jupiter cake, rocks of the universe and cosmos mini choux. Galaxy macaroons and galactic cupcakes add colour to the interstellar occasion. To bring you back down to Earth and root tea-time in its classic English tradition, an elegant selection of sandwiches will also be served, including smoked salmon, avocado crème fraîche, cucumber and dill, grilled chicken Caesar, romaine lettuce and parmesan, and artichoke and egg mayonnaise with mustard cress.
The Best Special Occasion Restaurants in London
Skylon's signature StarDust cocktail is a must and is made of Tanqueray with lemon sherbet, pineapple and tarragon syrup, green chartreuse and prosecco. Panoramic views across the River Thames will have to do in terms of galactic viewing material. A selection of loose leaf teas, cocktails and champagne by the glass is also available. The tea is £25 per person plus drinks and is available Monday through Friday from 2:00 – 4:00pm.
18 of the Best Afternoon Teas in London
Skylon is situated on the first floor of the Royal Festival Hall in the Southbank Centre and offers views of London from huge floor-to-ceiling windows. The restaurant takes its name from the original iconic structure that was built for the 1951 Festival of Britain. The restaurant's design echoes the style of the Royal Festival Hall during the same period, with contemporary touches.
Skylon, Royal Festival Hall, Lambeth, London SE1 8XX
---