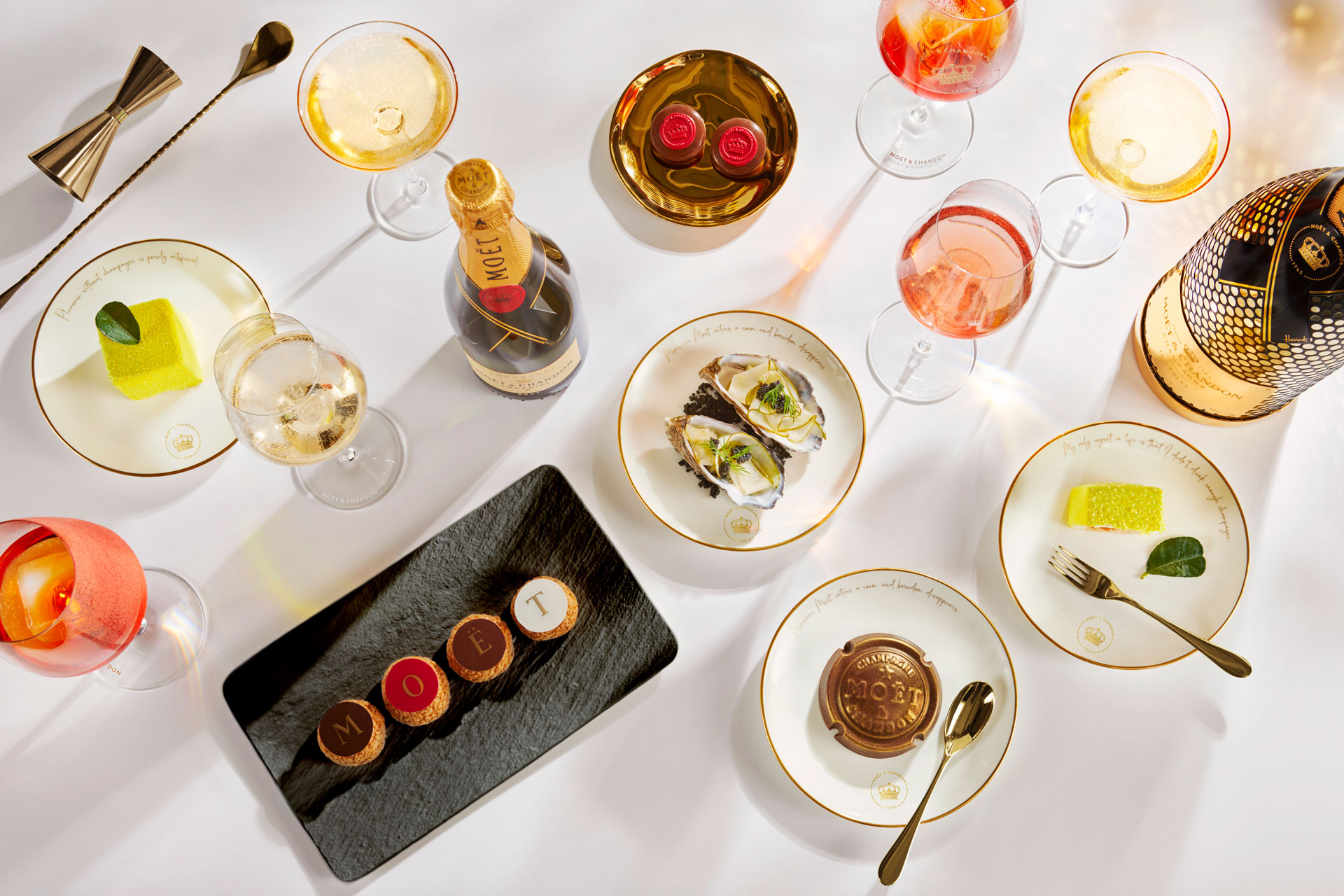 Moët is Launching a Champagne Bar in Harrods
---
It's set to be the ultimate London destination for champagne lovers
This July, Harrods will welcome a glitzy new champagne bar from one of the world's most renowned Houses, Moët & Chandon. Primed to be the brand's largest standalone bar in Europe, it will offer visitors the chance to taste Moët's full selection of champagnes, alongside an array of suitably indulgent sweet and savoury dishes.
Many champagnes will be available by the glass, from the Brut Impérial NV to the House's Grand Vintage Rosé. Those after a bottle, too, will have a wide range to choose from, including wines from the Moët & Chandon Legacy Champagne Grand Vintage and Legacy Champagne Rare Limited-Edition Bottle Collections. If you're feeling particularly decadent, there's a 1959 Grand Vintage Magnum worth £4,400 on offer – alongside many more accessible options such as the Moët & Chandon Brut Imperial NV.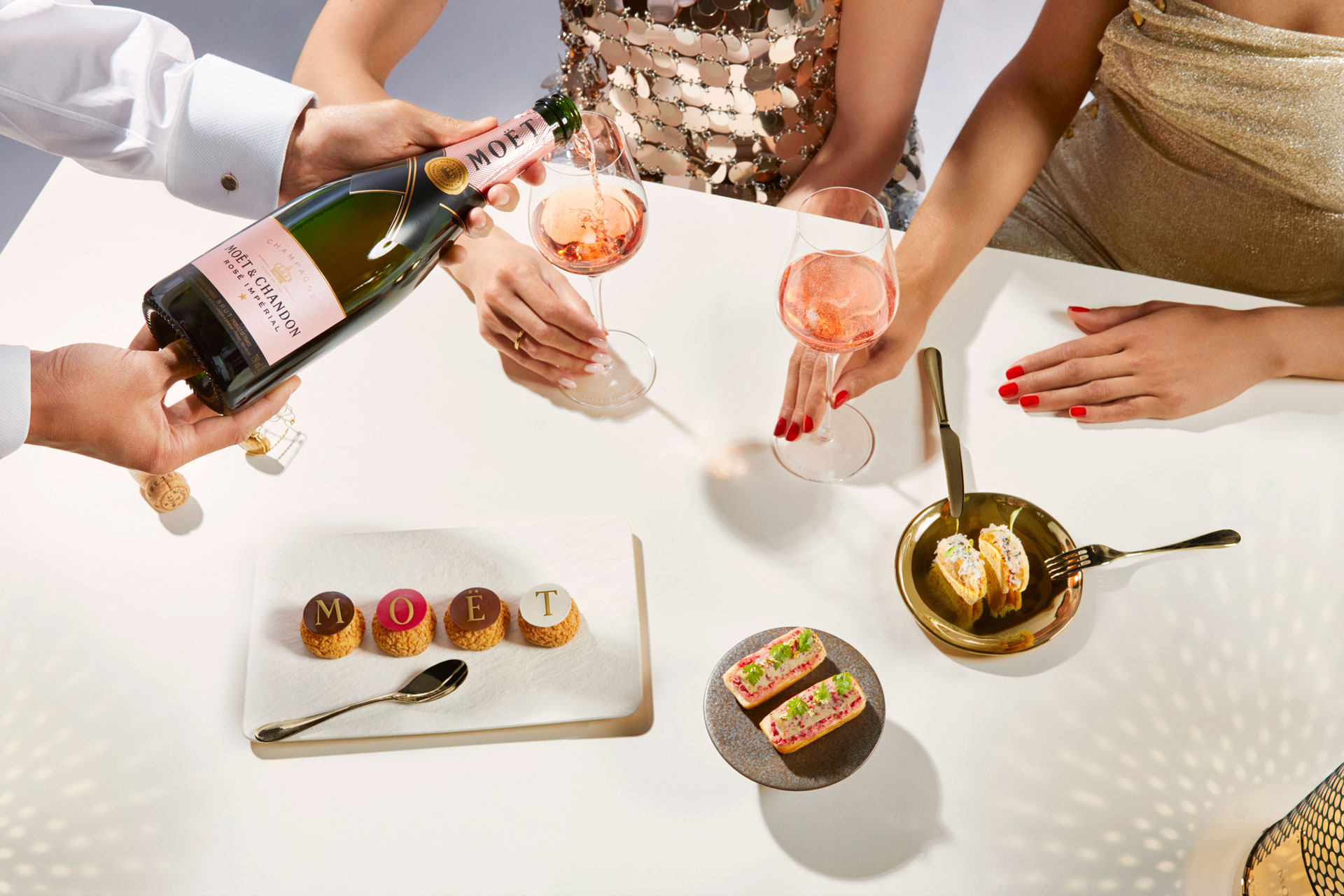 There will also be a selection of champagne cocktails, such as the 'Peach Blossom', mixed with Moët & Chandon Impérial, Belvedere vodka, peach liqueur, peach ferment and orange blossom. The 'Champagne Shake', meanwhile, is a rich, creamy mix of Moët & Chandon Impérial with lychee liqueur and vanilla ice cream.
For the food, Moët winemakers have teamed up with the Harrods culinary experts to create a menu of dishes that pair perfectly with champagne. Highlights include an oysters and caviar dish titled 'The World Is Your Oyster', alongside a vegan take on foie gras made with rhubarb, ginger and bread. There's also a 'Cheese Délice' which sees burrata paired with kimchi and black sesame.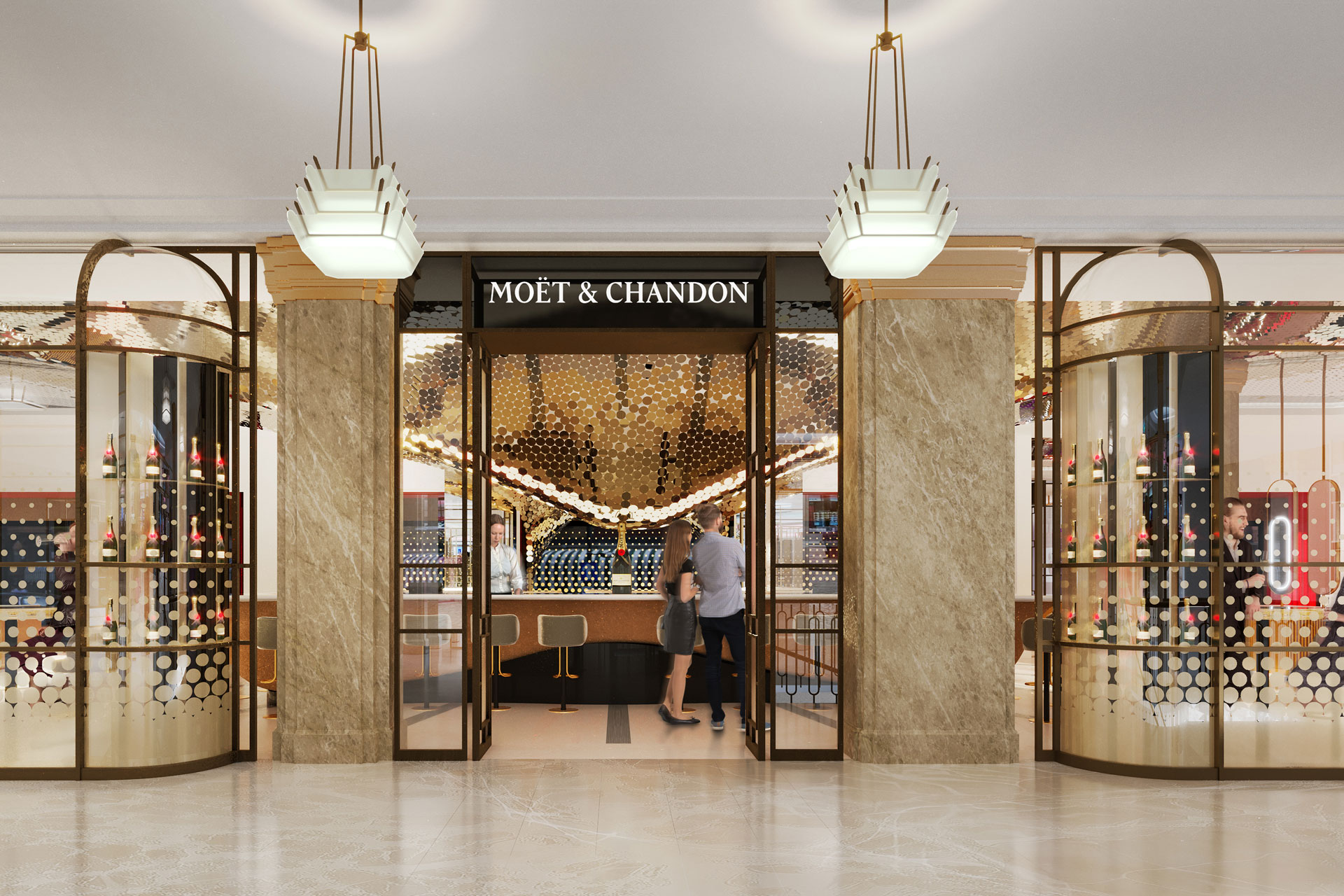 If you're after something sweet, the signature 'Choux Love' dish is a must: choux bun pastries with a mango and passion fruit filling, each branded with one of the four Moët letters. The 'Moët Caramel' is another tempting option: a dark chocolate shell cleverly cast in the shape of a Moët & Chandon embossed bottle plaque, filled with 66 per cent dark chocolate mousse and salted caramel, served on a crunchy biscuit.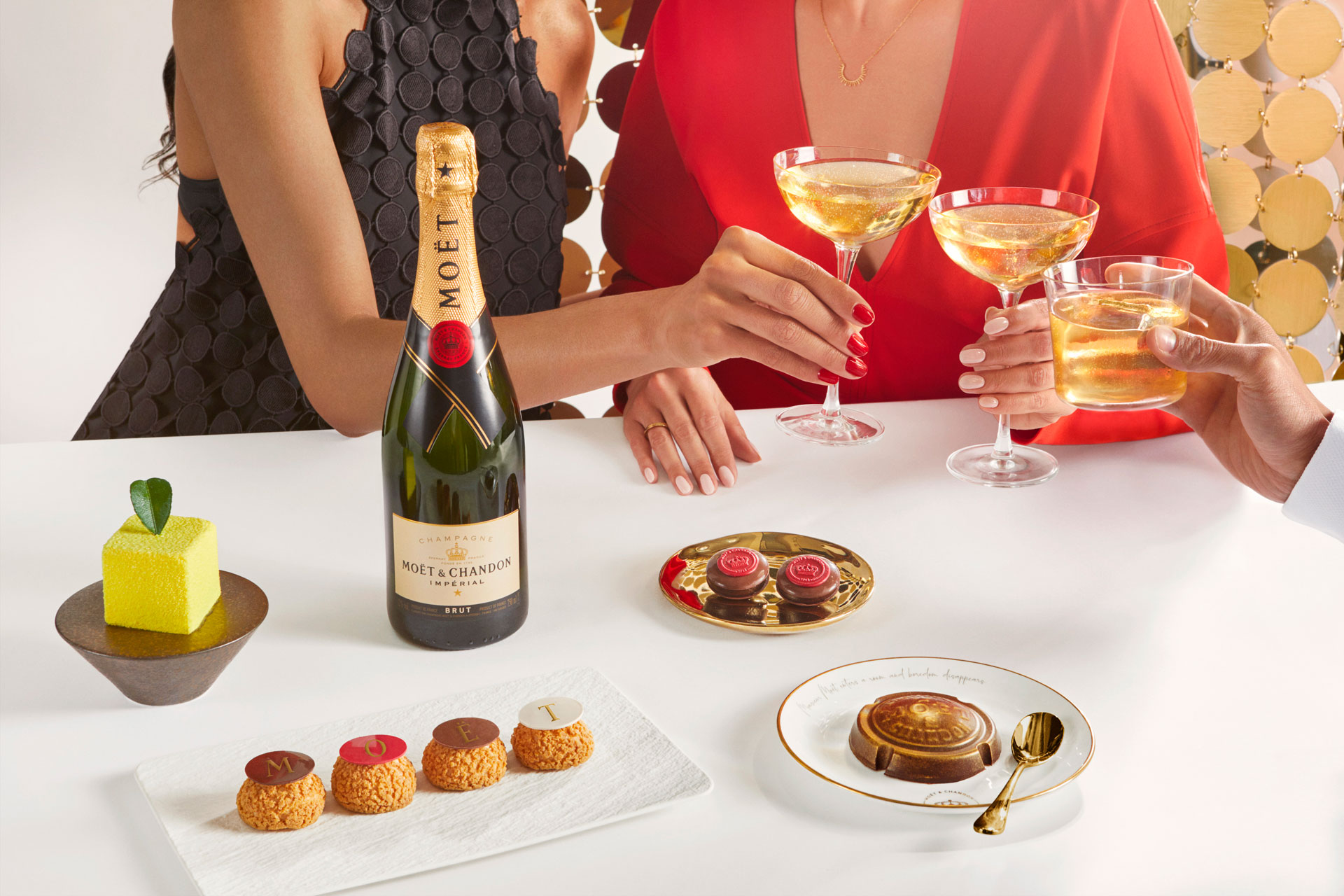 All dishes will be presented on a selection of bespoke plates, each bearing a different famous champagne quote, including: 'My only regret in life is that I didn't drink enough champagne – a remark once made British economist John Maynard Keynes.
Established back in 1743, Moët is the world's largest champagne house. It has a rich and glamorous history: from elating the royal courts of France under Louis XV to walking the red carpets of Hollywood and lighting up Studio 54. It's only fitting that the House has now joined one of London's most iconic destinations.
Imagery: Moët & Chandon Champagne Bar, Harrods
READ MORE:
More Champagne Bars in London / Bestselling Champagne Brands in the World