These are our top picks of the wave of new restaurants opening up in Notting Hill, as reviewed by Anastasia Bernhardt and Rosalyn Wikeley…
The Best New Restaurants in Notting Hill
This relaxed addition to the Notting Hill foodie scene takes rustic to new levels, with red brick walls, polished concrete floors and a façade opening onto the street, all befitting the name. And yet, an amber warmth from the hanging lights and copper bar suggests a more sophisticated raison d'être. This is the place to go for exceptional British-Asian food without the white tablecloth melee.
Accompanying the polished industrial aesthetic is a menu prioritising produce and otherworldly bursts of flavour over 'gastro-fuss'. This is not to say the food is unrefined. The mission statement is simplicity and quality, with dramatic flavour.
The man behind the culinary prowess is chef Chris Denny, a once struggling artist and pot-washer by moonlight. Having worked his way up the greasy 'backstage' pole to Michelin-starred kitchens, he travelled the world researching new techniques before connecting with CEO of 108 Garage, Luca Longobardi, over GumTree of all places.
Longobardi's background reads like a thriller – named the 'Mafia's Banker', he was falsely accused of money laundering and was placed on Interpol's 'most wanted' list having previously been a successful broker and married to Miss Brazil. But, things are now looking up for this colourful duo whose new project has been described by Heston Blumenthal as a 'breath of fresh air'.
The food? Think warm, crusty sourdough to start dipped in tantalisingly soft chicken liver paté, an unfamiliar asparagus-matcha-egg yolk combination, tender long-braised lamb heart (its flavour bursting through delicate agnolotti in a swede dashi), and mouth-watering Iberico pork lifted with black garlic. And with an exceptional wine list to boot, be prepared to park yourself for the whole evening.
TRY: The lamb heart agnolotti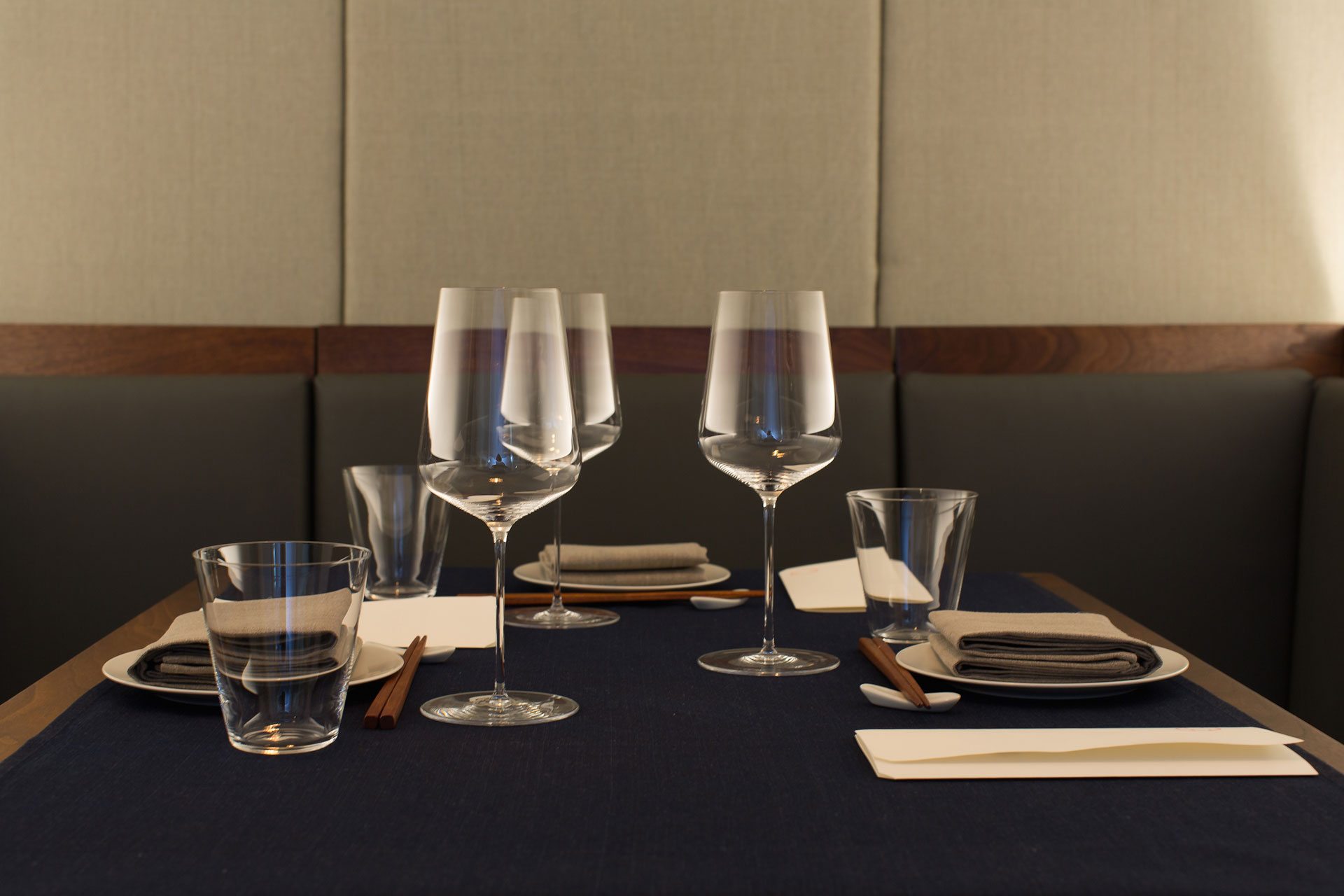 Veg is finally getting the respect it deserves, taking centre stage on menus rather than languishing as an afterthought somewhere in the side dish section. It's newcomers like Holland Park Avenue's Flat Three that are sounding the charge.
Owners Pavel and Juliana met at Wabi, Surrey's 2AA Rosette decorated Japanese restaurant, and while Pavel's Nobu and Roka training might imply the menu is strictly Japanese, you'll find a touch of Nordic influence here.
The resulting menu feels like it does you some good without feeling like a martyr. While they offer sharing plates and tasting menus, the three-course lunch is amazing value at £33.
TRY: Sea bass carpaccio with beans, walnut and wild fennel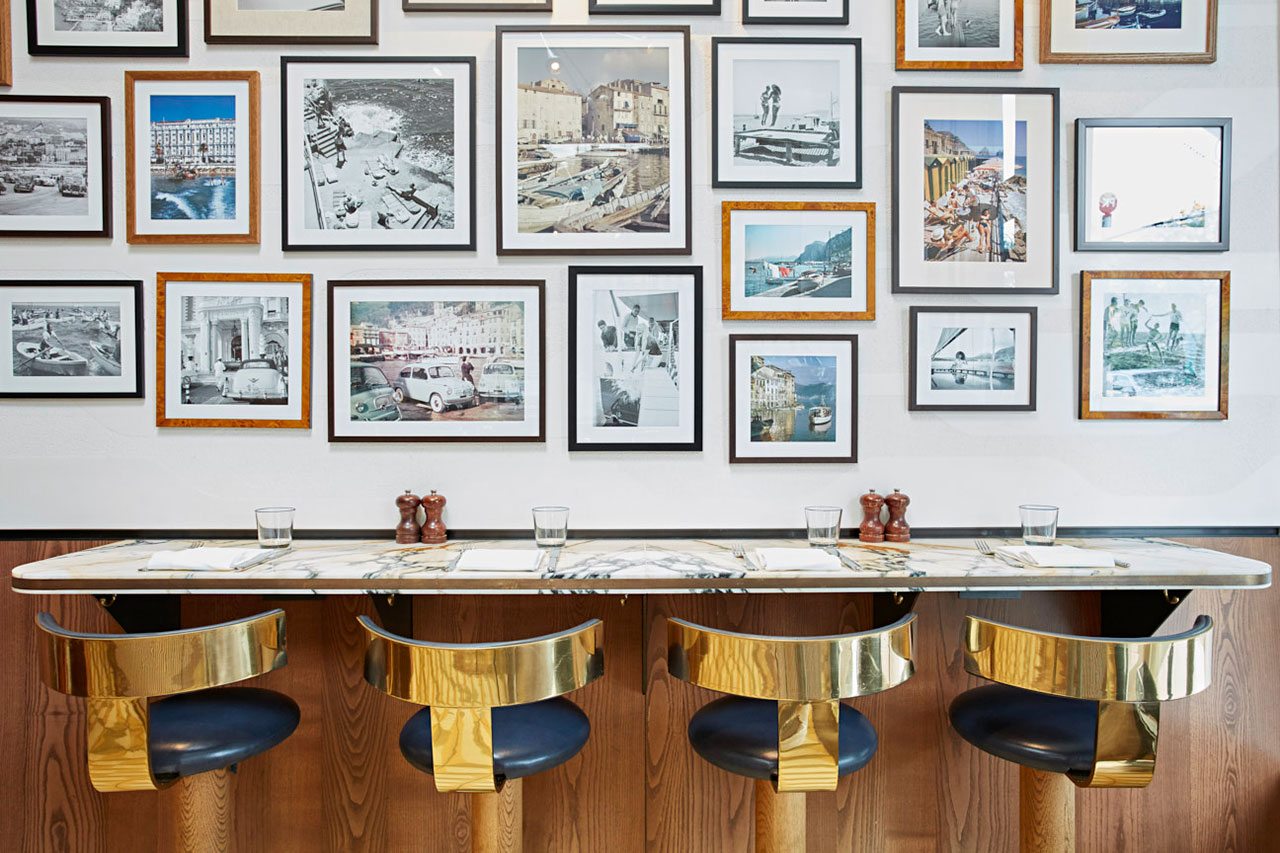 While it may not be brand spanking new to Westbourne Grove (the locals are accustomed to visiting for their weekly Italian fix), the upstairs seating area certainly is, which is enough of an excuse to pop in. All inspired by the Italian Riviera from fork to fine interiors, this is the closest Notting Hill can possibly get to the 1950's Italian coast. Designed by Peter Mikic, Chuc's makeover combines polished brass and soft cream leathers iconic to the Riva boats, with Slim Aarons photographs lining the walls, reminding guests of the mid-century jet-setting glory days. Mikic's affection for Gio Ponti is reflected in the yellow and white geometric tiles and red glass table tops.
The food mimics the interiors, fulfilling all expectations with indulgent Italian classics such as hearty Maccheroni alla Bolognese, beef carpaccio and Parmigiana. Gluten-free diners are catered for, as are the more light-inclined with organic salmon and asparagus as well as some great salad options. The delectable puddings are followed by 'proper' coffee, for a more Italian paced dinner.
For lunch, supper or even coffee, Chuc's never fails to satiate a craving for exceptional Italian. Mains average at £18.
TRY: Beef carpaccio
Best New Restaurants in London
---