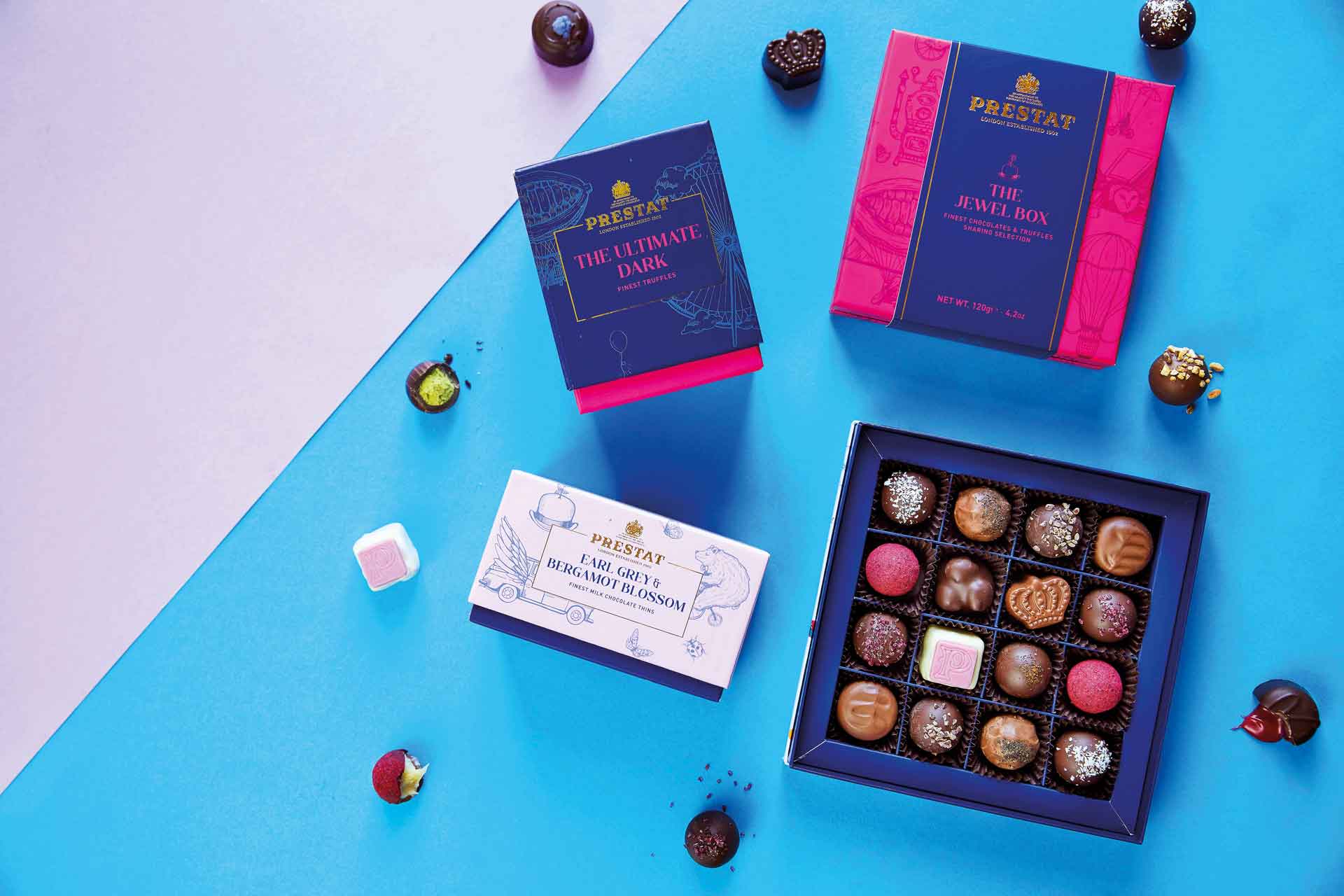 Prestat: The Luxury Chocolatier Embracing A Bright Future
---
Prestat is a Great British Brand 2023
Prestat is an entry in our Great British Brands 2023 book. 
Prestat: Great British Brand 2023
'Last year was monumental for Prestat as we celebrated our 120th anniversary. Since 1902, Prestat has always focused on quality – it's paramount to everything we do. Quality with a flare of whimsical fun. We have always and will always be a very joyous brand – colourful in nature. To celebrate our anniversary, we decided to go big, as Prestat is far from ordinary. We studied Prestat's history, understanding what has made the colourful brand what it is today. Then our designers drew at least 50 illustrations that made the magical world of Prestat come to life.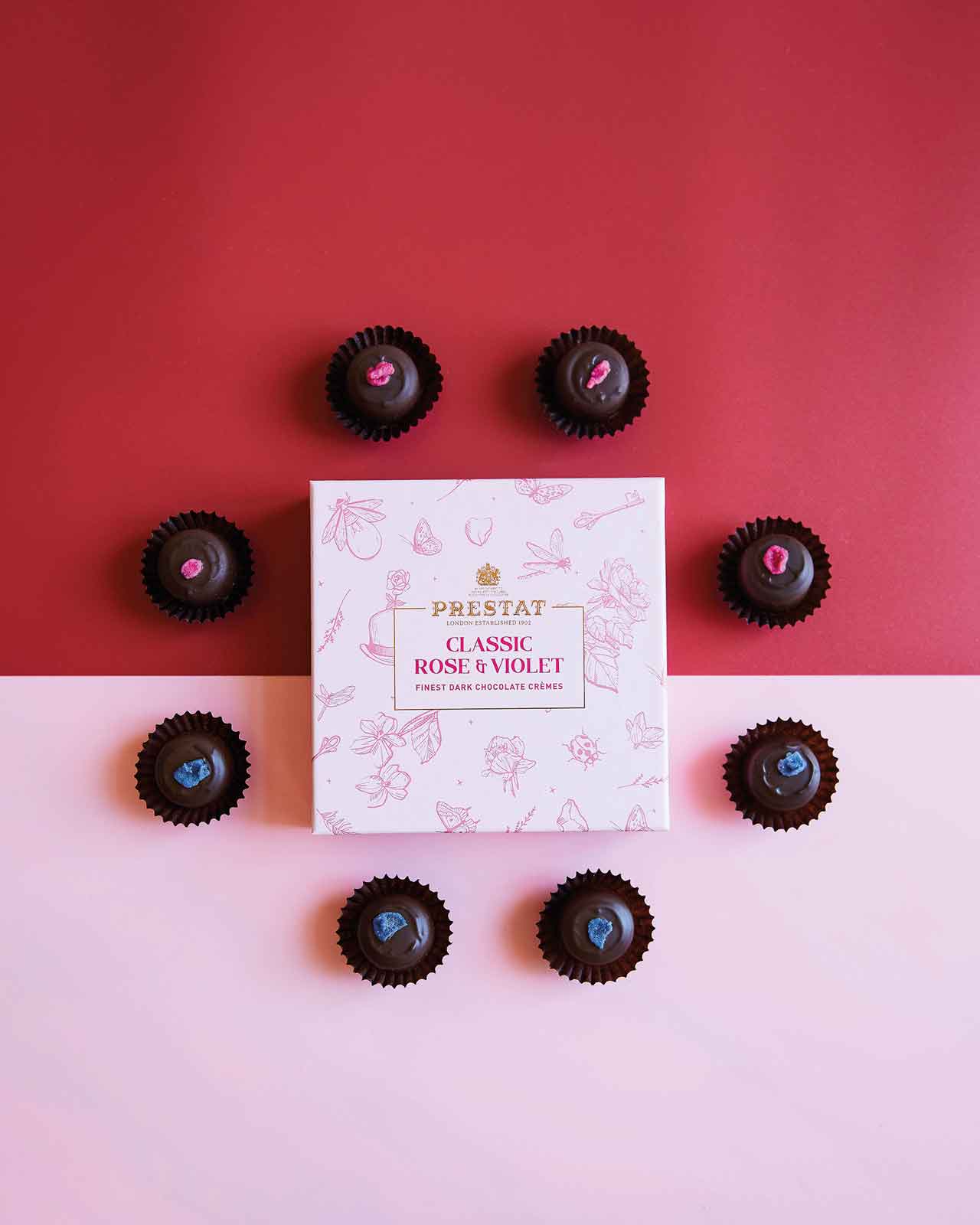 'We chose vibrant colours and redesigned all of the products plus launched a few new recipes and a new website. However, the key challenge remains being a small-scale luxury manufacturer. So, as we grow – we just acquired Rococo Chocolates – and the volume of products increases, we always ensure we produce the same high-quality products. Another challenge has been the labour market. We are a people-first company. So, what has helped us overcome the labour shortage is to really  invest in our team. 
'We're family-driven and our employees are part  of our family. Looking to the future, we are focusing much more on sustainable practices and working towards B Corp certification. We've switched to 100 percent organic chocolate and removed 90 percent of our plastic packaging. In addition, we are looking into carbon management platforms to monitor our energy usage. We're always trying to find efficiencies to decrease our use of resources. Subsequently, this year we'll continue to increase our online marketing. The idea is to leverage and increase our presence in export markets. We have a very solid presence in the UK but it is our aim for the whole world to taste a Prestat truffle, which is a necessity for everyone in their lifetime.' Micaela Illy, CEO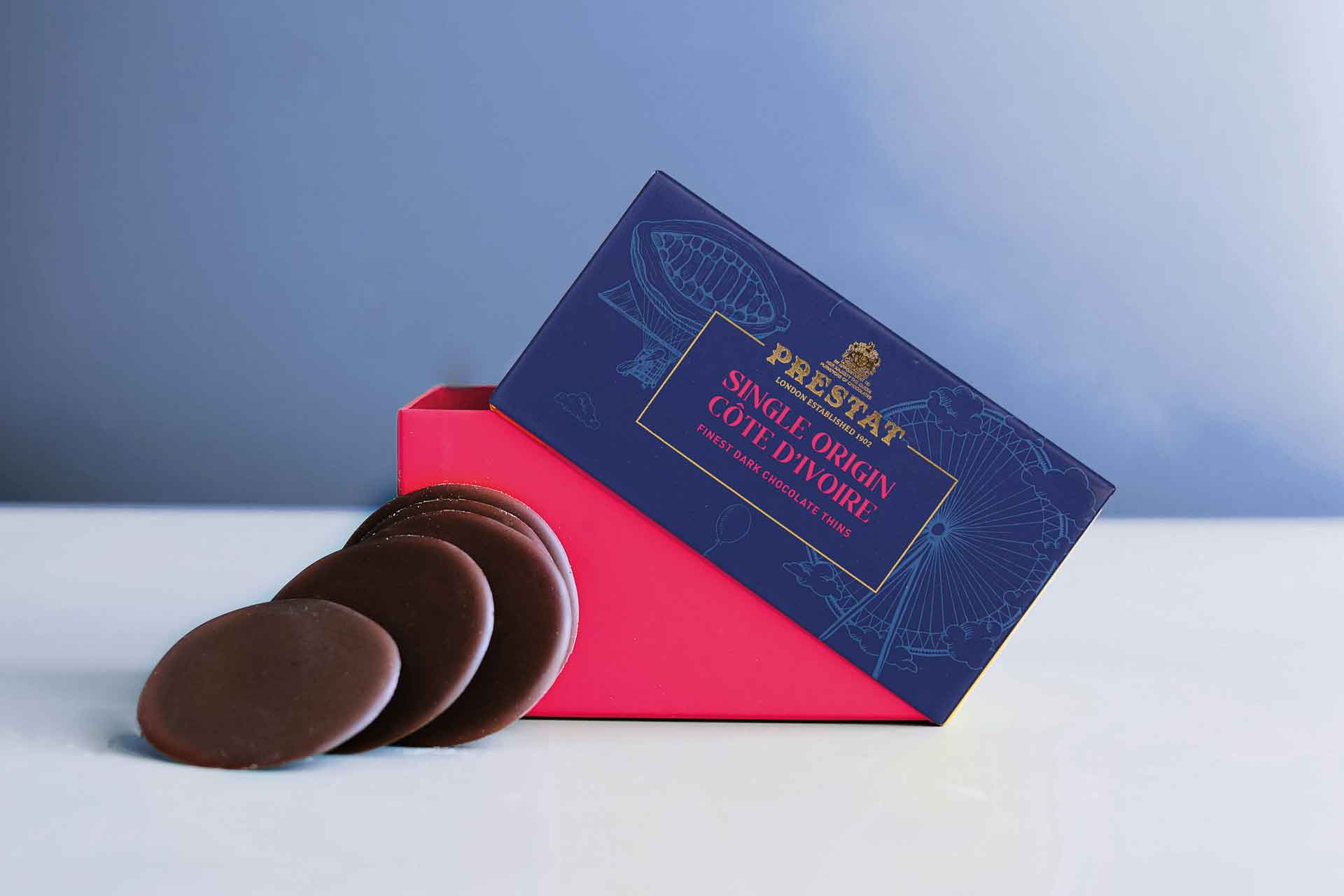 Brand Timeline
1895
Prestat founder, Antoine Dufour, a master chocolatier, invents the first-ever chocolate truffle and brings it to London.
1902
Antoine opens Prestat, his first chocolaterie, on South Molton Street. It's a hidden gem with truffles galore, giving Prestat its fame and fortune.
1975
The brand earns its first royal appointment from Her Majesty the Queen Mother, becoming the Royal family's chosen chocolatier.
1999
Prestat is granted a second Royal Warrant. It's rumoured that the Queen Mother always kept one of the brand's Mint Boxes in her desk.
2019
The brand is bought by Domori and the Illy Group, which work together to craft chocolates with the finest single origin cocoa.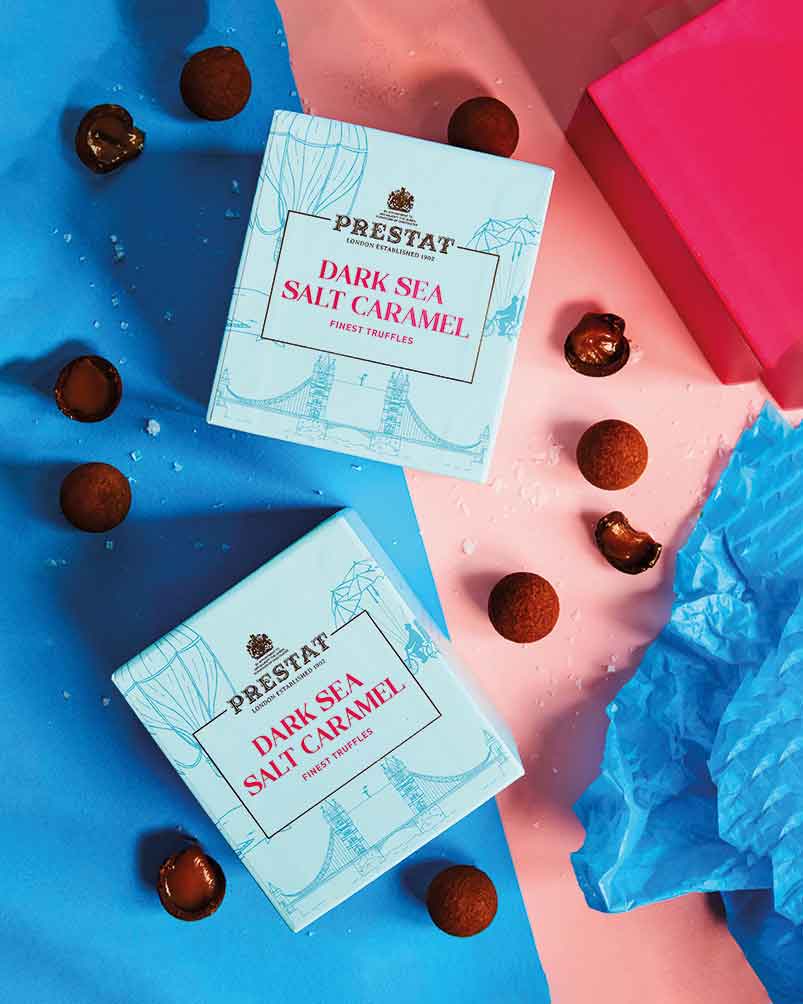 DID YOU KNOW?
Prestat's founder, Antoine Dufour, invented the chocolate truffle.

All of its milk and dark chocolates are made with single origin Ivory Coast aromatic cacao. 

To this day, the maître chocolatiers still work with hundreds of the original recipes, such as the Napoleon III Truffle.

Prestat's milk and dark chocolate is made with a variety of cocoa grown in Oulaidon on the Ivory Coast. This Fair Trade supply chain is maintained by the Choco Fair Côte d'Ivoire network. 

Prestat create its chocolates and truffles in its factory in the heart of London. 
PRESTAT
Unit 8, Powergate Business Park, Volt Avenue, London NW10 6PW