Chocolate and cheese aren't usually a classic combo, but this grilled cheese recipe from Paul A Young's latest book, Sensational Chocolate: a Celebrity Collaboration, could prove us wrong…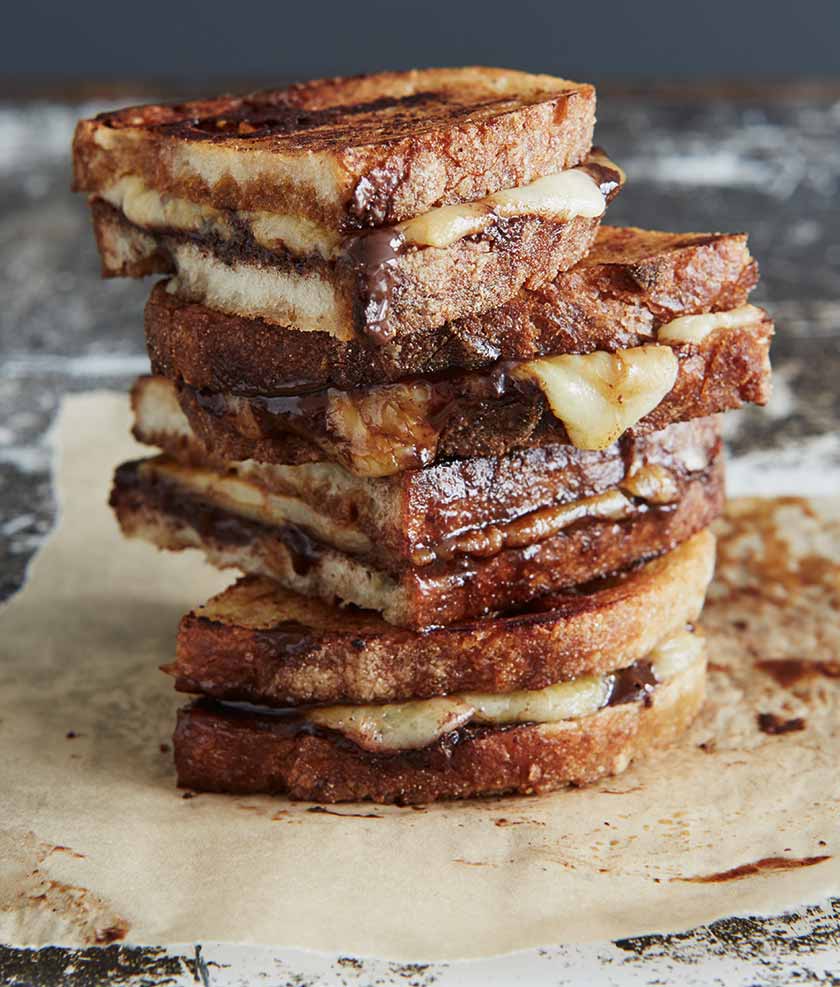 Ingredients
4 slices of good quality thick sliced white bread
20g soft salted butter
80g 70 to 75% cocoa solids dark chocolate
1 tin of anchovy fillets (salted or in oil)
150g unpasteurized or very mature cheddar cheese
25g freshly grated Parmesan
freshly ground black pepper
Method
Pre heat your grill for 5 minutes.
Butter the bread right to the edges.
Chop the chocolate into very small pieces and cover the bread slices evenly.
Lay two anchovy fillets in a cross on to each slice.
Grate over the cheese so it spills over the edges and grind the pepper on top.
Grill until the cheese is very golden and bubbling.
Eat and enjoy my favourite brunch, snack or lunch with a huge mug of tea. Serves two.
Paul's tips
Feel free to pimp it up with different cheeses or chilli and it can even be made into a toasted sandwich. It's great made from French toast for the best brunch ever.
Master Chocolatier Paul A Young has assembled a glittering array of friends and colleagues who have contributed to this collection of glorious recipes to raise funds for the Children's Air Ambulance service. Over 60 of these culinary gems cover the entire gamut from baking cakes and biscuits to puddings, ice creams, desserts, drinks and savoury chocolate. Under Paul's professional hand these are transformed into mouthwatering recipes for the home cook. Contributors include Marco Pierre White, Emma Thompson, Ollie Dabbous, Nigella Lawson and many more. 
Published in hardback on 10th October 2016 by Clearview Books, £20. Paul will also be at The Chocolate Show at Olympia, 14–16th Oct. 
---