We catch up with Killian Crowley, the UK winner of the S. Pellegrino Young Chef competition, to learn about the unusual recipe that got him noticed…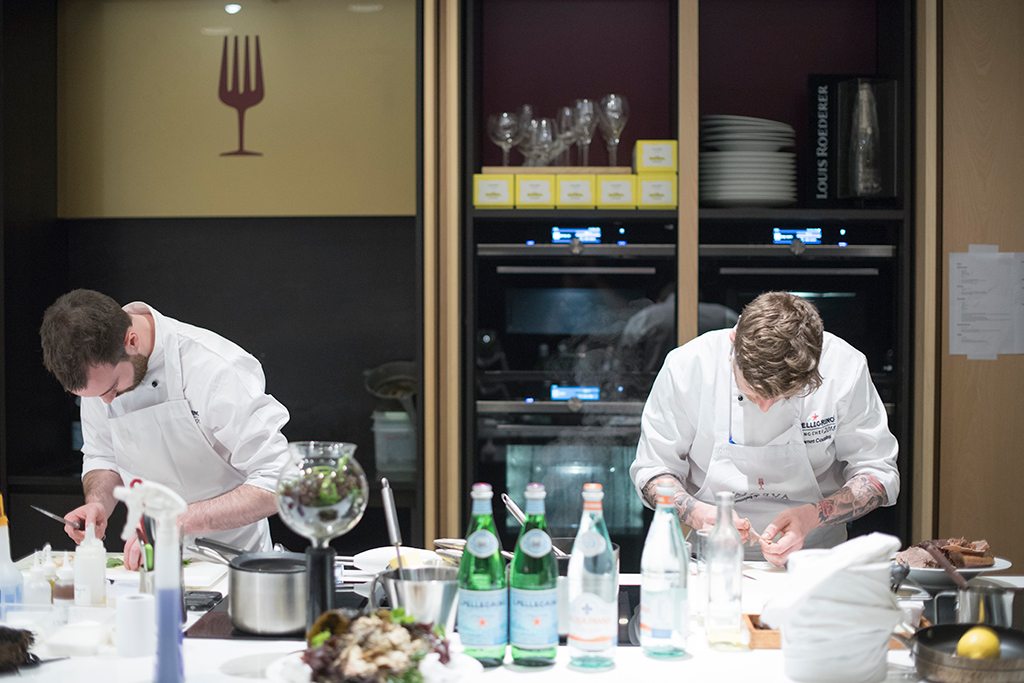 Last month, S. Pellegrino hosted the UK leg of its Young Chef competition and named Killian Crowley the winner thanks to his turbot, kohlrabi and sea purslane dish. Having beaten nine of the UK and Ireland's most talented young chefs, he will go on to represent Britain in the global final in Milan next year – and will be mentored by none other than star chef Angela Hartnett.
We caught up with Killian, to reveal the winning recipe and hear his thoughts on the unusual ingredients that were so central to his success.
Q&A with Killian Crowley
The winning recipe contains quite a few ingredients that many of us haven't heard of or used before. How did you discover them?
I learned about most of the wild ingredients in Aniar, in Galway. All the seaweed and sea vegetables that are in my dish, we use in the restaurant. I discover new ones all the time because the forager brings in new wild produce every week. It is a very seasonal way of learning and working. It keeps you on your toes and keeps me creative.
What's the benefit of using such unusual ingredients?
They are unusual for many people, but there is a tradition of using them in the West of Ireland – thought it's interesting for the customer to discover these ingredients anew. It's part of the experience of the meal, bringing curiosity and interest to the occasion of eating, and creating something to engage people. It's not just about feeding someone – we have to make these ingredients part of the experience. The ingredients are sustainable, local and wild, giving us even more of a reason to use them. It's about achieving a sense of place through food. Ireland needs to discover its identity through its own produce.
Where's the best place to buy these ingredients?
You can't buy them, that's the beauty of it! You have to forage for them yourself. You need to commit to the task and learn a bit about nature before you go out into the wild. By sourcing your own ingredients, you create a more sustainable local environment.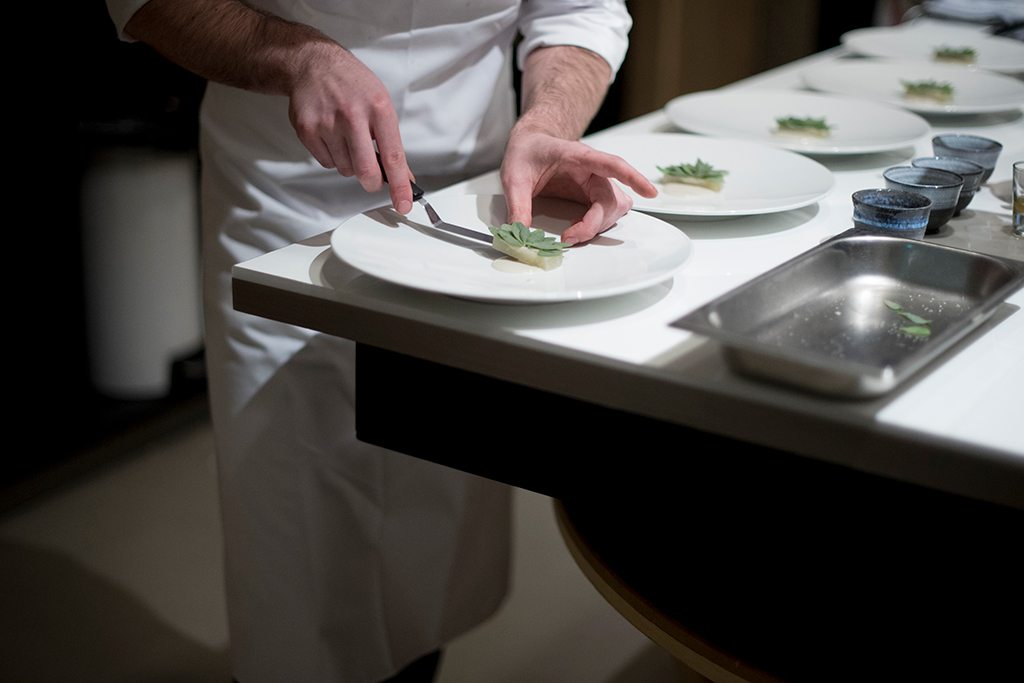 Back to basics: 5 ingredients that are absolute essentials?
There are no absolutes in cooking anymore, but there is a balance of flavours that you need to find and tastes to play with: acidic, salt, bitter, sweet, fat, umami. These are the central elements of all cooking.
And finally, how did you come up with the winning recipe? 
I was inspired by the West of Ireland, which is one of the most beautiful places to live in. When you see the quantity of artisan produce hailing from Ireland, it's not hard to understand why it's such an inspiring place. I wanted to showcase Irish food in this recipe, using only Irish produce. The produce I used in the dish has been around forever – but for some reason, no one knows about it! Though they're considered 'unusual', I use these ingredients every day in Aniar, and I'm passionate about informing people of the wealth of excellent Irish produce. It's truly world class!
READ MORE: Fruit & Veg That's In Season Now | 10 of the Best Cookery Courses in the UK & Ireland
Killian Crowley's Turbot, Kohlrabi & Sea Purslane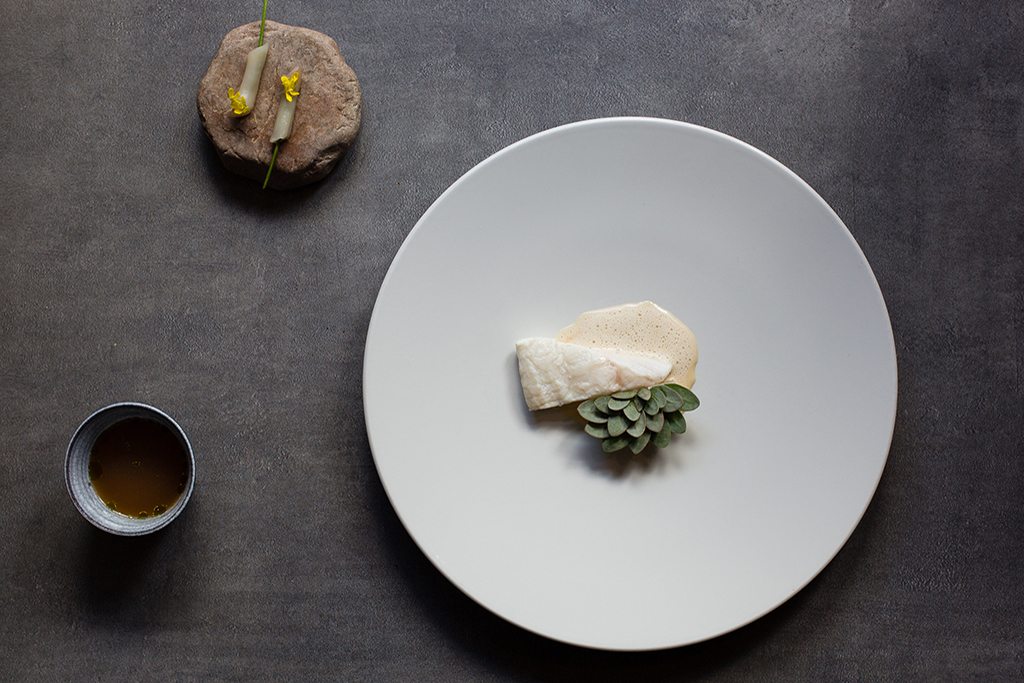 Disclaimer: this is not an easy supper recipe, but best for someone who's looking for a real challenge – or has someone to impress.
Serves 4-6 people. Preparation time: 3 hours, cooking time: 1 hour.
Ingredients
3 kg Turbot
1 kg Razor clams
6 Oysters
200 g White wine
5 g juniper
50 g dill
1 kg unsalted butter
200 g Acran Island sea salt
2 kohlrabi
200 g sea purslane
100 g sea lettuce
100 g fresh nori
80 g sea beet
20 g sea truffle (powder)
20 g sea spaghetti (powder)
20 g arrow grass
40 g dillisk (powder)
20 g orache
20 g Dulce pepper
500 g turf
200 g cream
50 g vinegar
200 g sugar
1l chicken stock
100 g kelp oil
50 g bonito vinegar
200 g egg white
400 g rapeseed oil
20 g seaweed vinegar
3 shallots
Preparation
Turbot:
Clean the fish
Grill the whole fish on the bone
Put the fish in a gastro, with the seaweed and white wine, chicken stock
Rest it at 65°c in an Altocham for 45min to 1h
Razor Clams:
Pickled base and cool it down
Clean the razor clams
Steam the razor clams 45 sec to 1min, remove the sandbag
Clean the arrow grass
Cold pickled the Razor clams in a vacuum pac bag for 10 min
Use the arrow grass as a scure
Kohlrabi :
Clean the kohlrabi and peel it
Smash the oyster shells and mix with egg white, seaweed, sea salt (crust)
Cover the kohlrabi with the oyster shell and cook it at 175°c for 30 min
Slice it and rest it in oyster liqueur
Oyster emulsion:
Blitz the 6 oysters in a jug and monté with rapeseed oil like mayonnaise.
Turf smoked sauce:
Sweat the shallots with butter and deglaze with white wine, reduce
Smoked the butter with the turf
Reduce the jus from the fish and pass it
Add a bit of boiled cream
Monté with the smoked butter
Seasoning and balanced with vinegar
Sea purslane:
Clean it
Store it by size, big leaves to small leaves
Cona broth:
Weigh all the seaweed in the top bowl of the Cona
Put the hot chicken stock and the bonito vinegar in the bottom one
Infuse for 12 min
Presentation:
Present the whole fish on a tray with all the seaweed. Carve it and plate it on the centre of the plate. Brush the kohlrabi with oyster emulsion and stick the sea purslane. Emulsion the sauce and plate it on the side of the fish. Plate the pickled Razor clams on a stone with the arrowgrass as a side plate. Serve the seaweed broth in a bowl on the side as a palate cleanser.
Exclusive content and updates on S.Pellegrino Young Chef 2018 are published regularly on www.sanpellegrino.com. Follow the story on Facebook and Instagram via #SPYoungChef.
---