Using only the finest Cotswolds lamb, this is a simple dish with everything cooked in one pot. While it cooks, all the flavours of the lamb combine with the flavours of the vegetables and braised pearl barley, creating an aromatic and delicious meal. Whether a family dinner at home or a dinner party with friends, this is the perfect sharing dish for any occasion. Why not give it a go this season?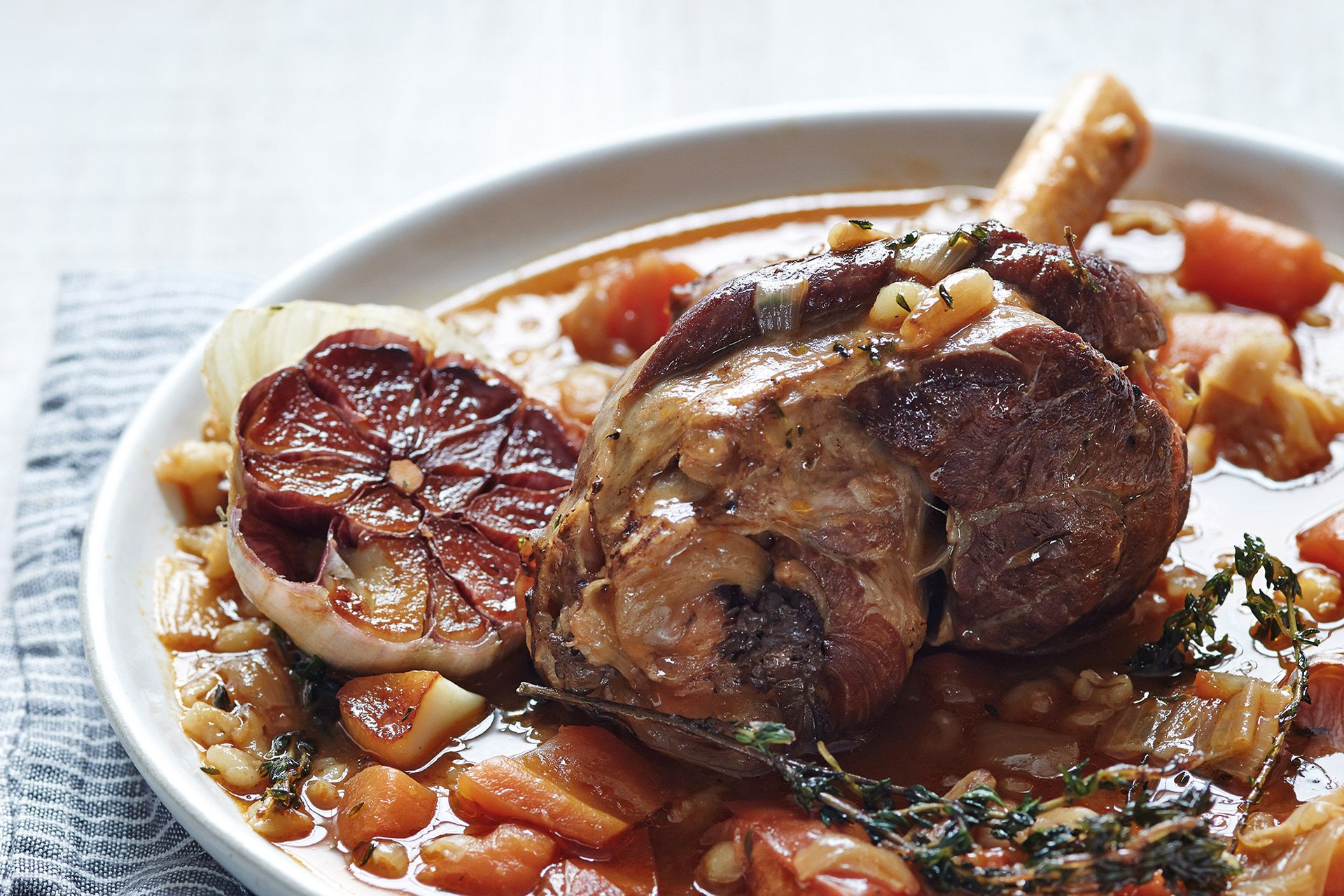 Braised Lamb Shanks with Pearl Barley And Honey Roast Garlic
Serves four
Ingredients
 4 lamb shanks

150ml vegetable oil

6 large carrots, peeled

5 banana shallots, peeled

4 onions, peeled

25g butter

8 cloves garlic, peeled and split in half

2-3 sprigs fresh thyme

20g tomato paste

20g plain flour

1 litre white chicken stock

6 plum tomatoes, 

quartered

60g pearl barley
For the honey roast garlic
100 ml olive oil

20g unsalted butter

3 whole bulbs garlic,
split in half

1 small sprig fresh thyme

40g clear honey
Method
Pre-heat the oven to 170°C. Season the lamb shanks. Place a large casserole dish on a medium heat, add the oil and then the lamb. Colour the lamb all over until golden-brown, which will take about 8–10 mins, then remove from the dish onto a tray.

Cut the carrots, shallots and onions into 2½ cm pieces, keeping them separate. Add the butter to the oil in the casserole dish and, when it melts, add the carrot. Colour this up for five minutes then add the split garlic cloves and thyme. Keep colouring these up for a few more minutes, then add the shallot, onion, one teaspoon of salt and a few turns of pepper.

After another 5–8 minutes, when the vegetables are all coloured, turn the heat down and add the tomato paste. Cook for a further two minutes, then add the flour and cook again for two more minutes. Add the stock and tomatoes, turn the heat up and bring this to a slow simmer. Skim off the scum. 

Add the pearl barley and the lamb back to the casserole dish. Cover and cook in the oven for 2½ hours.

Meanwhile, you can make your honey-roast garlic. Place a small sauté pan on a very low heat. Add the olive oil and butter and, when the butter has just melted, add the garlic, cut-side down, with the thyme. Add a little salt and then cook very slowly until the garlic starts to colour. After about 15 minutes, add the honey and keep cooking until the garlic is soft (approximately 15 to 20 minutes).

Once the lamb is cooked, serve a shank on each plate with some of the pearl barley and vegetables, and a half garlic bulb.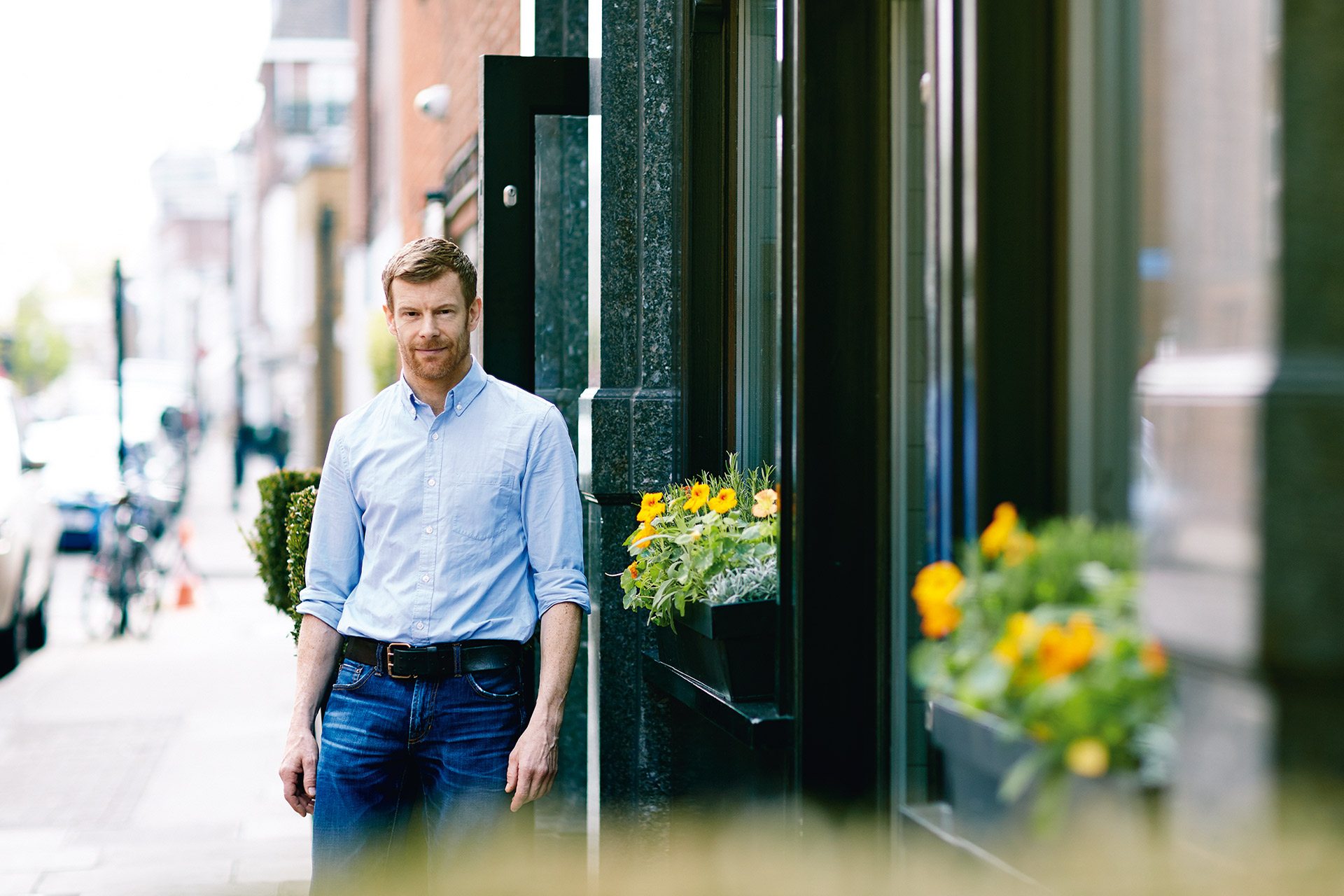 Extracted from The Really Quite Good British Cookbook 
MORE RECIPES: Duck with Spiced Plum Jam and Watercress Recipe / Adobo Chicken Recipe for a Cosy, Nourishing Supper
---