This delicious moist banana bread is gluten free and can also be dairy free if made with dairy free chocolate chips. It uses coconut flour, another incredible coconut product that is full of fibre and naturally lower in carbohydrates, which works well in coconut oil recipes as it is highly absorbent. You should be able to find it at your local health food shop or online. Follow this simple recipe for coconut and chocolate chip banana bread. 
Banana Bread with Coconut & Chocolate Chips Recipe
Serves 8–10
Ingredients
60 g (2 oz) coconut flour
60 g (2 oz) ground almonds
¾ tsp bicarbonate of soda
25 g (1 oz) desiccated coconut
2–3 bananas
4 eggs (at room temperature)
100 ml (3½ fl oz) honey or maple syrup
100 g (3 ½ oz) coconut oil, plus extra for greasing
60 g (2 oz) dark chocolate chips
Method
Preheat the oven to 175°C (350°F). Line a standard loaf tin with greaseproof paper and grease the inside with coconut oil.
Combine the coconut flour, ground almonds, bicarbonate of soda and desiccated coconut in a large bowl.
Mash the bananas and combine with the eggs and honey. Stir into the dry ingredients.
Melt the coconut oil in a double boiler and pour into the bowl in a thin stream, stirring constantly. Fold in the chocolate chips. Transfer the batter to the loaf tin (the batter will be very thick) and smooth the surface.
Bake for 50 minutes then cover the top with foil to prevent overbrowning. Bake for a further 15–20 minutes until a skewer inserted into the middle of the loaf comes out clean.
Leave to cool for 15 minutes before removing from the tin and cooling on a rack. The loaf will keep in an airtight container for 5 days or slices can be wrapped in kitchen foil and frozen for up to 6 months.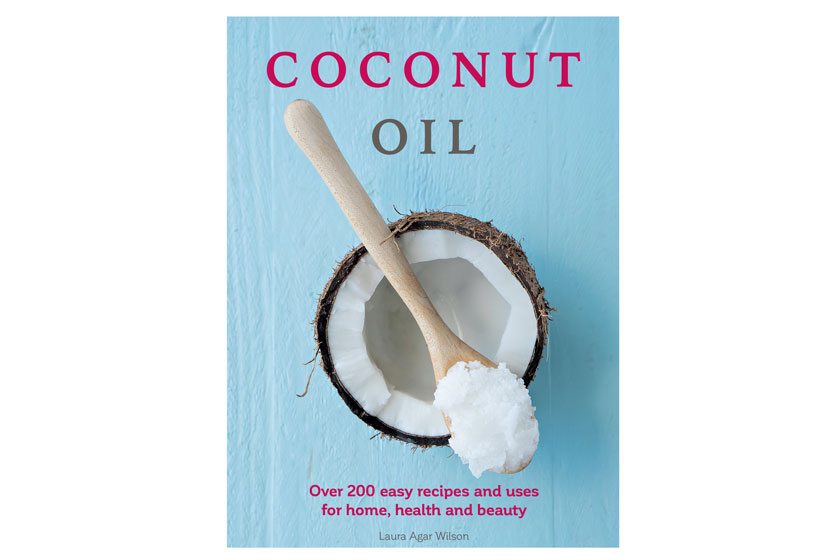 Extract taken from Coconut Oil by Laura Agar Wilson; Published by Apple Press, £9.99.
---