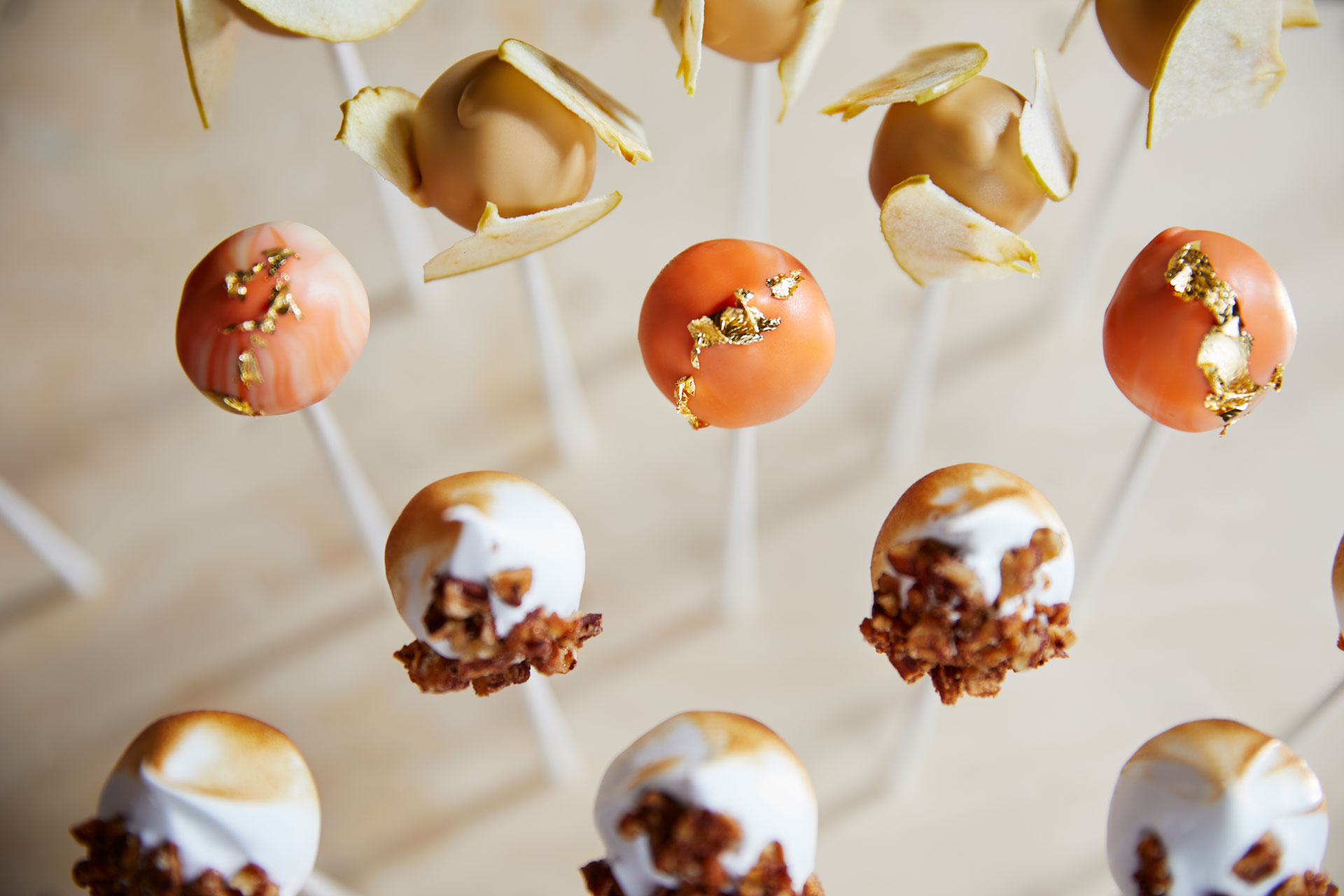 Recipe: 45 Park Lane's Easter Egg Chocolate Cake Pops
A fun sweet treat for Easter weekend
On the hunt for Easter-themed baking recipes? Below we share the recipe for Niamh Larkin's Easter Egg Chocolate Cake Pops, created for 45 Park Lane.
45 Park Lane's Easter Egg Chocolate Cake Pops
This recipe shows you how to recreate our popular cake pops. This at home version is perfect for using up your Easter Egg chocolate over the weekend and a fun activity to do with your children. You can be as creative as you'd like with the sprinkles/toppings.
Ingredients:
Vanilla cake & chocolate cake
200g butter
200g caster sugar
1 tsp vanilla extract
4 eggs
200g self raising flour
Milk chocolate ganache
100g cream
100g milk chocolate
White chocolate ganache
80g cream
150g white chocolate
Coating
Additional chocolate of your choice (I like to use 3x different colours so you have 3x varieties of cake pop, e.g. milk, dark and white)
Sprinkles of your choice (the more colourful the better)!
Method:
First make the cake. Heat oven to 170C fan. Grease and line the base of 2 – 20cm sandwich tin. Place the butter, sugar and vanilla extract into a bowl and beat well to a creamy consistency. Slowly beat in the eggs, one by one, then fold in the flour and mix well. (Halve the mix and add a tablespoon of cocoa powder for chocolate cake).
Tip into the cake tins and bake for about 20 mins until risen and golden brown. Set aside to cool completely. While the cakes are cooling, make the ganaches (you can of course use your easter eggs for this!).
In one bowl mix the ingredients for the milk chocolate ganache, melt together gently in the microwave, set aside.
In another bowl mix the ingredients for the white chocolate ganache, melt together gently in the microwave, set aside.
Once the cake is cooled, crumble into large crumbs. Add the ganache and stir together. Take chunks of the cake mixture and roll into balls, transferring each ball to a lined tray or plate, push a lollypop stick into each, then put into the fridge for an hour to set.
To coat your cake pops, you can use your easter eggs, be sure to melt it very slow and carefully in the microwave white and milk or dark separately. Tip the sprinkles into another bowl. Take each of the chilled cake pops and dip into the chocolate, allowing it to drip off a little over the bowl. Dip into the sprinkles, then stand upright in a mug to dry at room temperature for an hour, or in the fridge for 30 mins.
MORE RECIPES:
Easter Baking Recipes / Sweet Potato Nachos