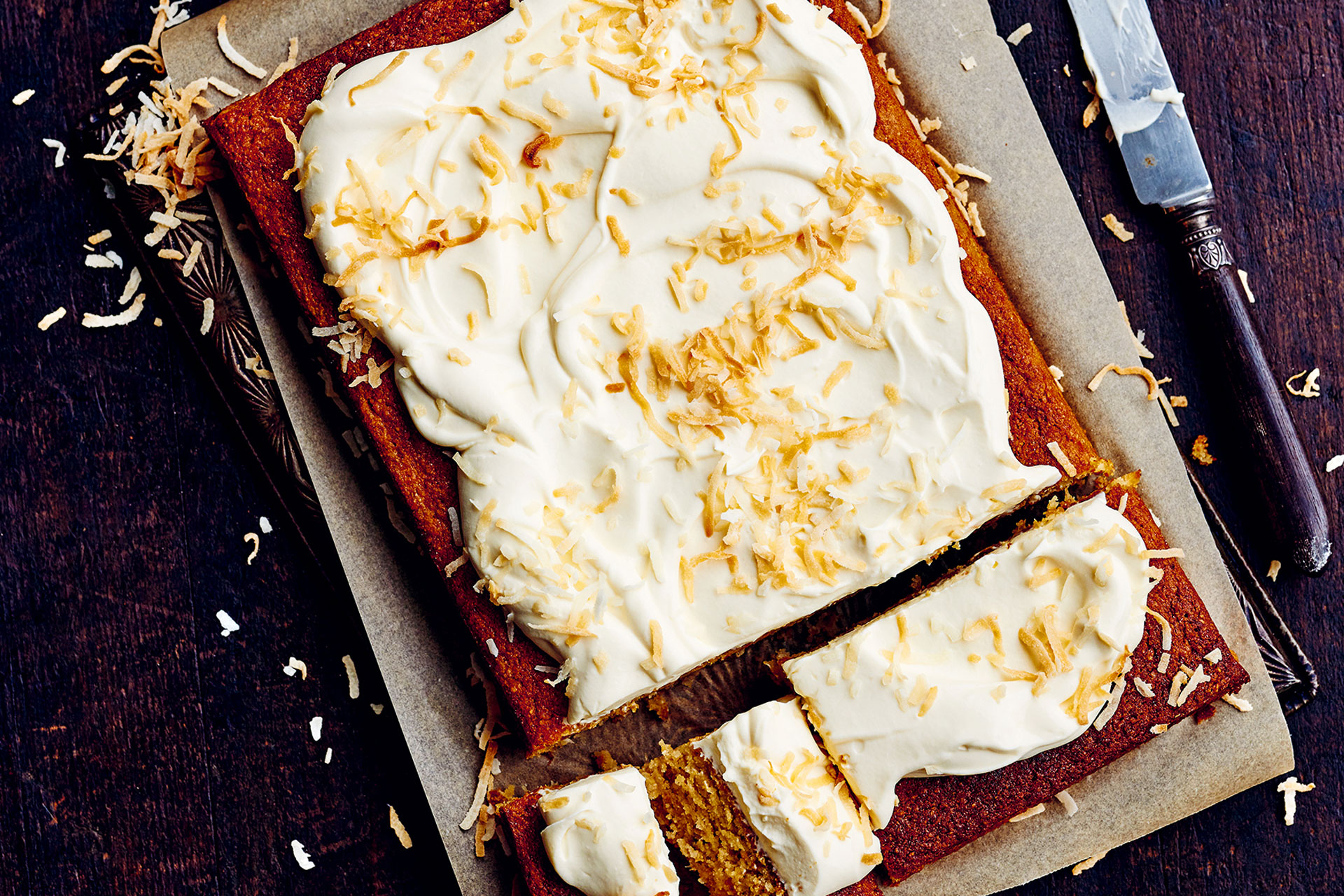 Recipe: Donna Hay's Banana Coconut Dream Cake Recipe
Let them eat cake!
Looking for an impressive dessert to whizz up this weekend? Try this delicious coconut dream cake recipe from Donna Hay's upcoming cookbook, The Fast Five, which sees classic recipes reinvented with midweek twists.
Recipe: Banana Coconut Dream Cake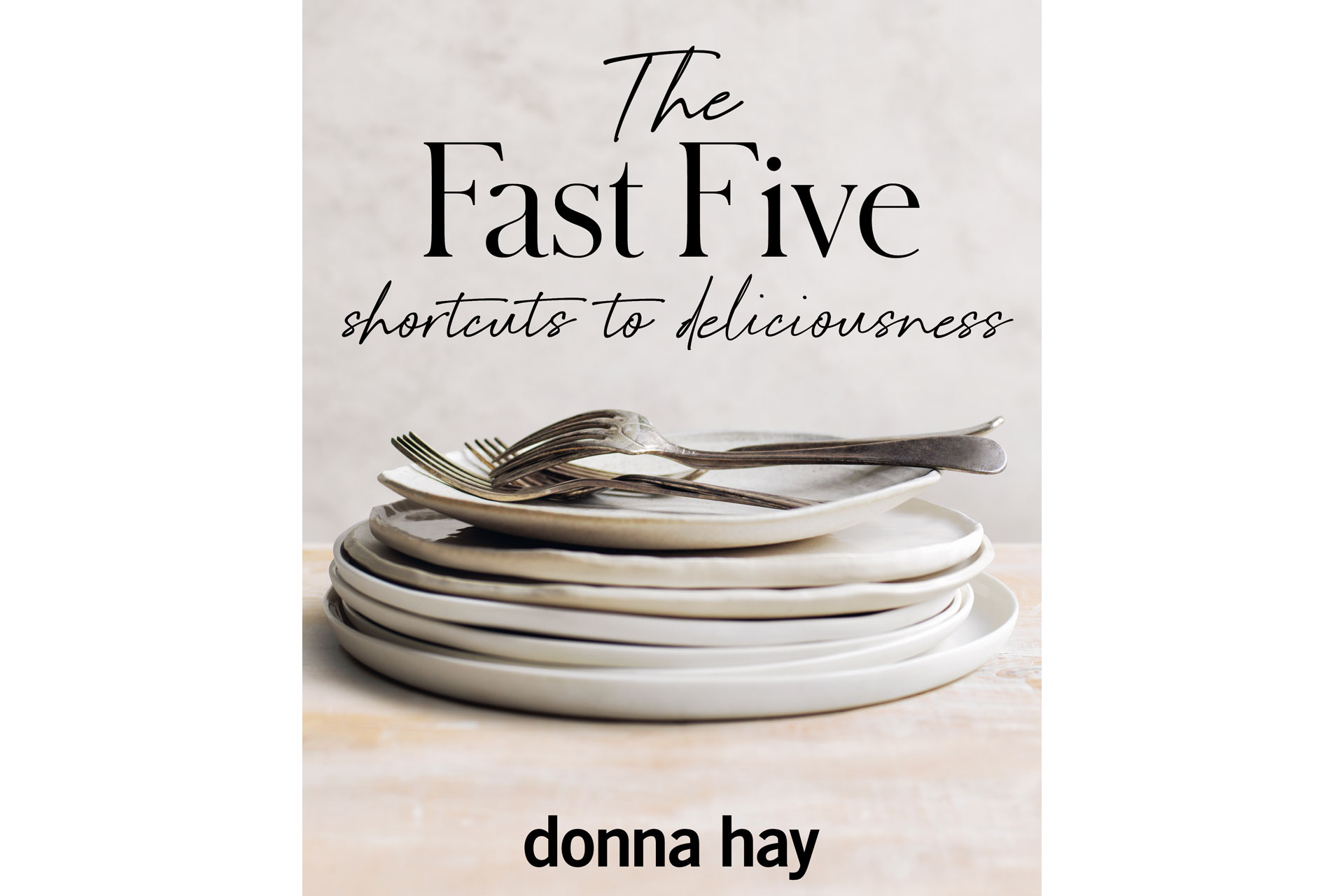 Serves 12
Ingredients
2 eggs

390g mashed banana

180ml light-flavoured extra virgin olive oil

250g plain thick yoghurt

240g firmly packed brown sugar

160g desiccated coconut

120g almond meal (ground almonds)

80g rice flour

3 teaspoons baking powder

yoghurt frosting and toasted coconut flakes, to serve
Method
Preheat oven to 160°C (325°F). Line a 20cm x 30cm (8 inch x 12 inch) slice tin with non-stick baking paper.

Place the eggs, banana, oil, yoghurt and sugar in a bowl and whisk to combine. Add the coconut, almond meal, rice flour and baking powder and whisk to combine.

Pour the mixture into the prepared tin and bake for 45–50 minutes or until cooked when tested with a skewer. Allow cake to cool in the tin for 10 minutes, before turning out onto a wire rack to cool completely.

Place the cake on a serving plate. Top with the yoghurt frosting and sprinkle with coconut flakes, to serve. 
The Fast Five by Donna Hay, out 27 October 2022, buy here
Featured Image: Con Poulos