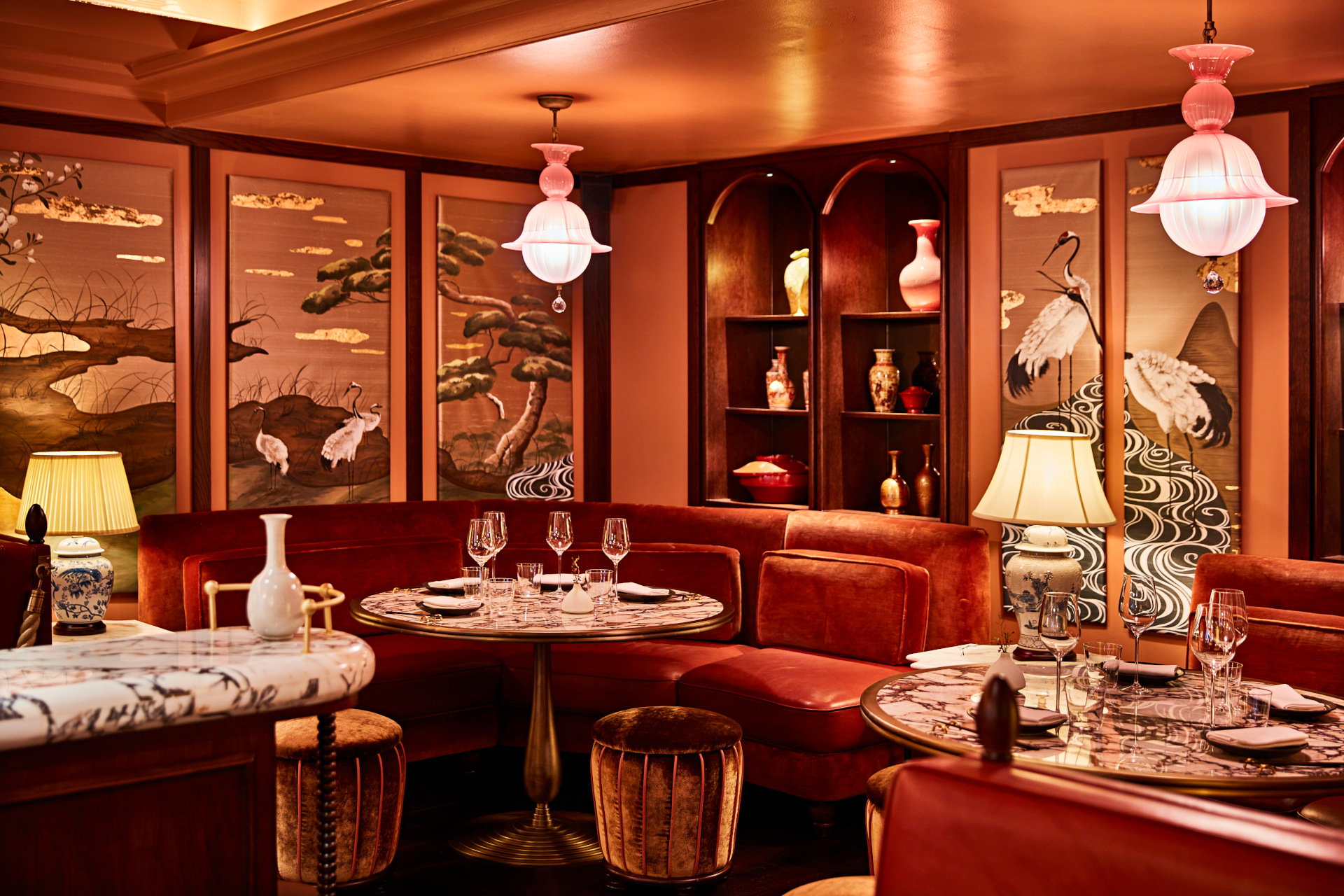 Restaurant Review: The Aubrey
The perfect place to celebrate a special occasion
After a long day shopping in Knightsbridge, head to The Aubrey – which Jamie Laing has called his new favourite restaurant in London. The prices are on the higher end, so it's the perfect place to celebrate a special occasion or to catch up with friends you don't see very often.
Restaurant Review: The Aubrey
Offering a Japanese Izakaya in the heart of London, The Aubrey is positioned on the ground floor of The Mandarin Oriental Hotel, located in the exclusive and illustrious Knightsbridge. Surrounded by the likes of Harvey Nichols, Burberry, Valentino and Armani, The Aubrey has earned its place amongst its stellar neighbours.
As you enter, there's a relaxed atmosphere; it takes you back in time to when dining out was a true occasion. The dining area is like a homely – albeit glamorous and grand – sitting room, characterised by velvet, marble and wood. A fireplace takes a central position, there's wooden shelves with pretty vases, some of the walls are wood-panelled, while some have Japanese canvas art attached; fringe lamps are dotted around, and chandeliers hang from the ceiling. There's comfortable red velvet booths around the tables, with plush armchairs positioned opposite.
It's the capital's first omakase cocktail bar, so start with a cocktail – and keep them coming. Our favourites: The Death of the Lion – Gin based, with Yuzu liqueur and lime leaf cordial – and The Black Cat – Rum based with Umeshu, Port Charlotte Whisky and Okinawa Sugar. Both were delicious, the former more refreshing, the latter sharper.
The Best Cocktail Bars in London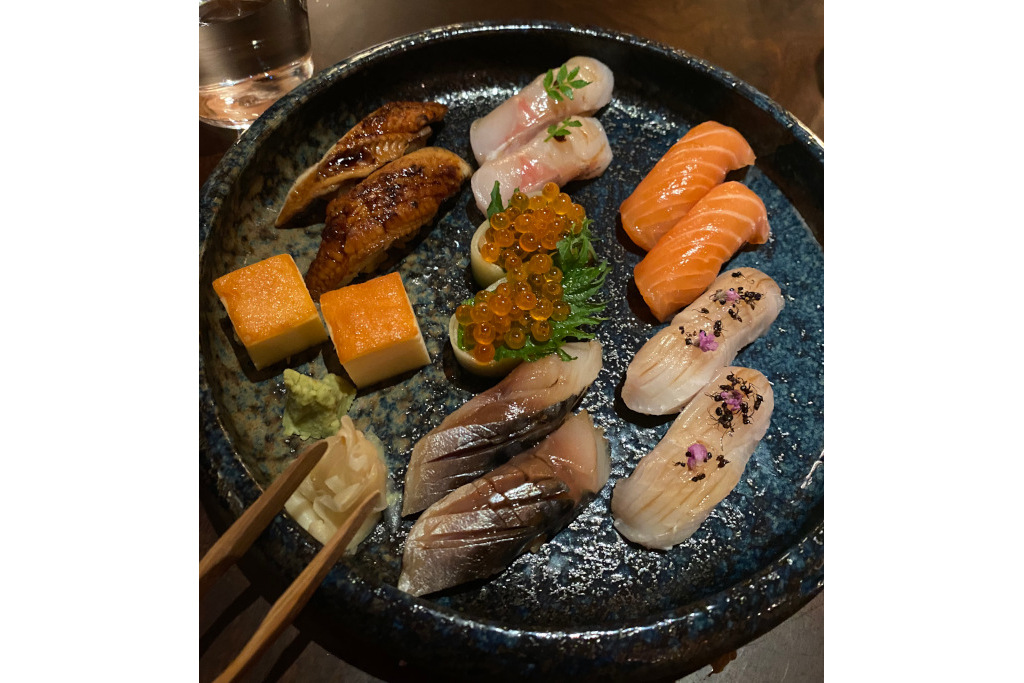 The food, meanwhile, is simply delicious. Offering traditional and classic Japanese small plates and larger dishes, it's made for sharing. It's best to get a selection of starters before sharing a couple of mains. We'd recommend the mushroom gyozas, peanut butter spinach and the sashimi selection – and if it's a special occasion, the oysters are a must.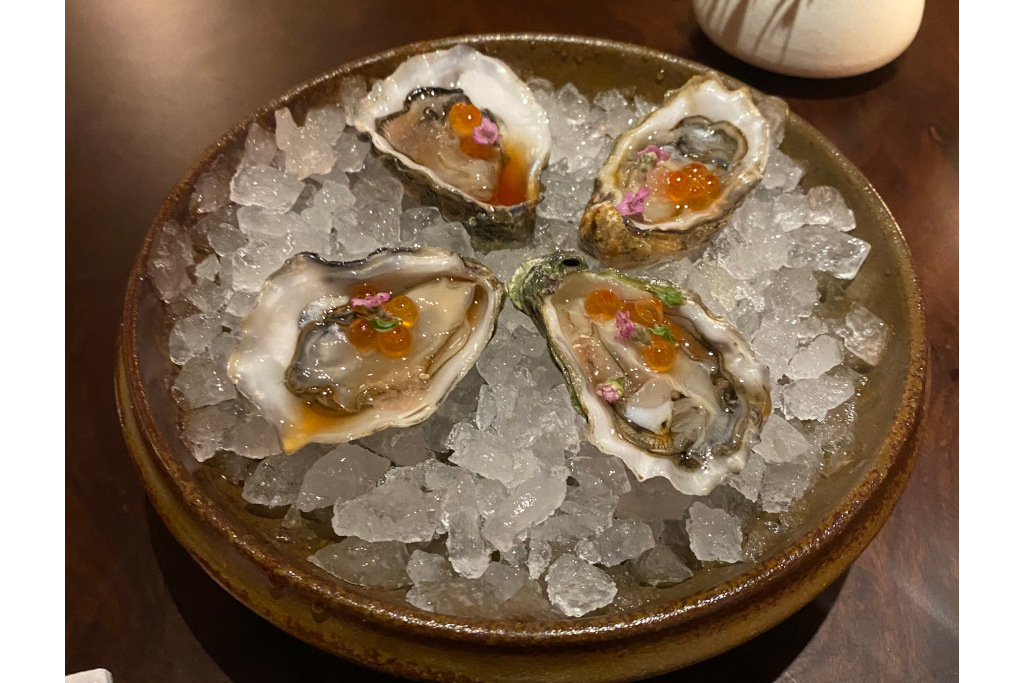 For mains, there's the Wagyu Oxtail & Bone Marrow Fried Rice, Galician Striploin and the Chicken yuzukosho for the meat eaters. Or if you're veggie, try the Miso Glazed Aubergine, Asparagus with egg and furikake or the plentiful Tofu options.
The Best Vegan Restaurants in London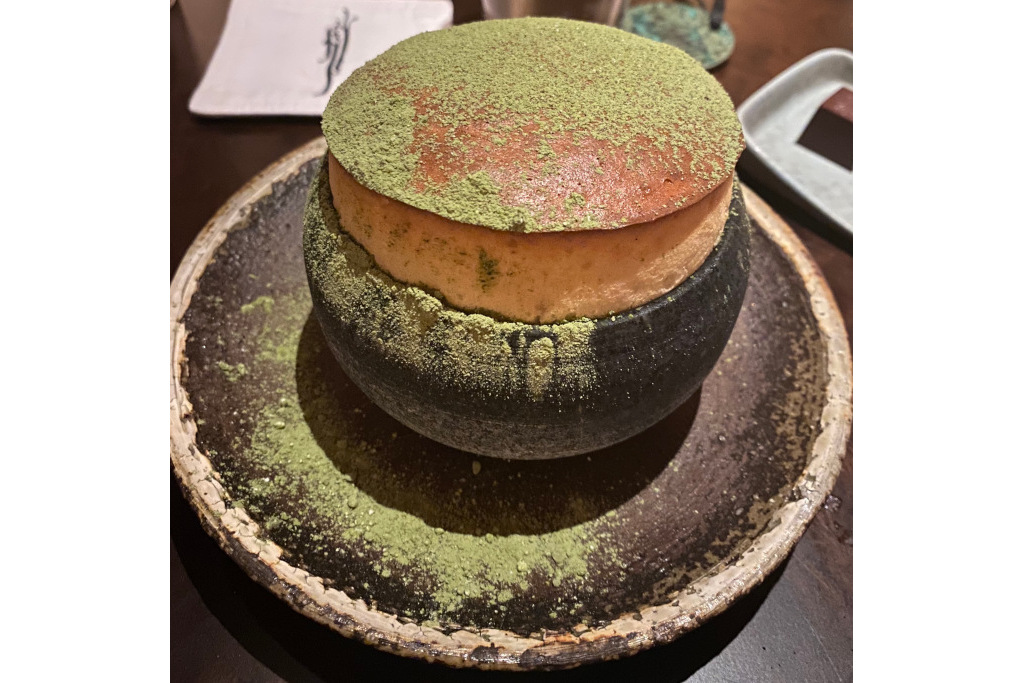 It's the dessert, though, that's a particular treat. The White miso souffle was unbelievably fluffy and delicious and tasted like eating a vanilla cloud. Pair it with an array of chocolates for a sumptuous end to a delicious meal.
Final Word
The food's delicious, the interiors are gorgeous and the staff are friendly. If you're wanting an intimate catch up with old friends or a romantic meal for two, it's an ideal place to visit on a weekday evening. But we were promised that if we returned on a Thursday, Friday or Saturday it would be a livelier atmosphere with DJs and a 1am finish – ideal for those looking for a way to celebrate amongst a buzzing atmosphere.
BOOK
Featured image: Steven Joyce
READ MORE
Restaurant Review: Yoku, Cheltenham / Restaurant Review: Taka, Marylebone / Restaurant Review: Aqua Shard