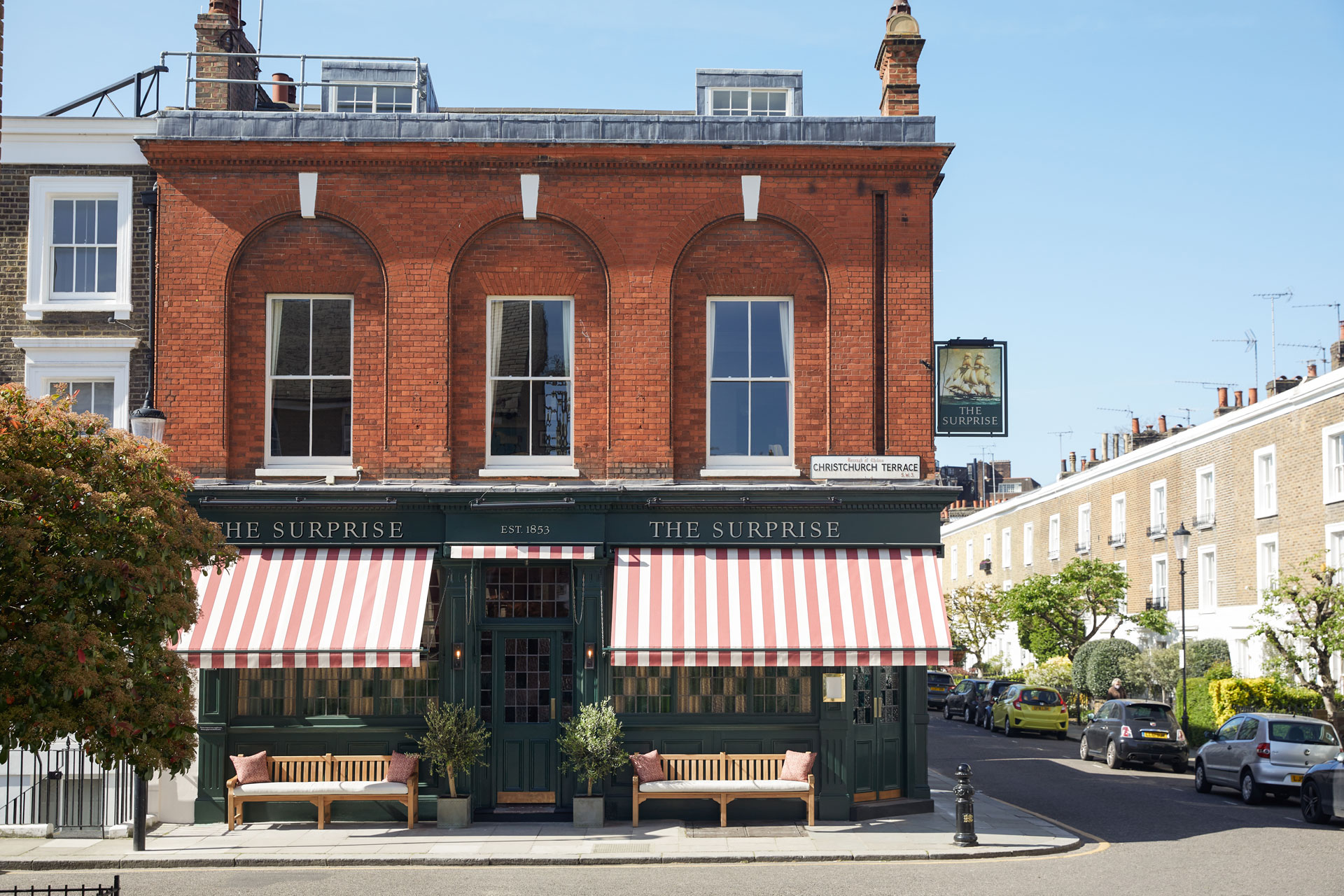 Restaurant Of The Week: The Surprise, Chelsea
---
Prepare to meet your new favourite Chelsea local
You can make a quick (fairly accurate) surface level judgement of an English pub by the enthusiasm of its regulars. A certain type of public house is frequented by melancholy, solo sippers (avoid). Others by dart-throwing cross-bar-shouters (proceed with caution). The Surprise in Chelsea, however, will be ringed at any given time by a chic and vibrant crowd toting pints and G&Ts in the afternoon sun (/drizzle), the interior full of chatty couples, families, colleagues and friends having a relaxed meal, and the quieter restaurant room upstairs with groups celebrating special occasions or toasting to good news or commiserations. Enthusiasm levels are high. Proceed with confidence. But does the food live up to the ambiance? Rebecca Cox reviews.
The Surprise, Chelsea Review
The independent Chelsea pub is a new venture for Jack Greenall, owner of the popular Pheasant Inn in Berkshire. A large part of the appeal lies with the chic new look of The Surprise, which first opened its doors in 1853 but must surely be looking the best it ever has. Isabella Worsley, previously at Firmdale Hotels, said of the refurbishment, 'The aim was to create a design that cuts away from the heavily exhausted 'bistro pub' and returns to the traditional pub aesthetic, to ensure that guests feel just as welcome to come in for a pint at the end of the day as they do for supper with friends.' Think peach walls, chintzy wallpaper, intriguing art, grand fireplaces, and Mediterranean tiled bathrooms. It's no wonder locals head to this West London home away from home in their droves before retiring back to their actual abodes.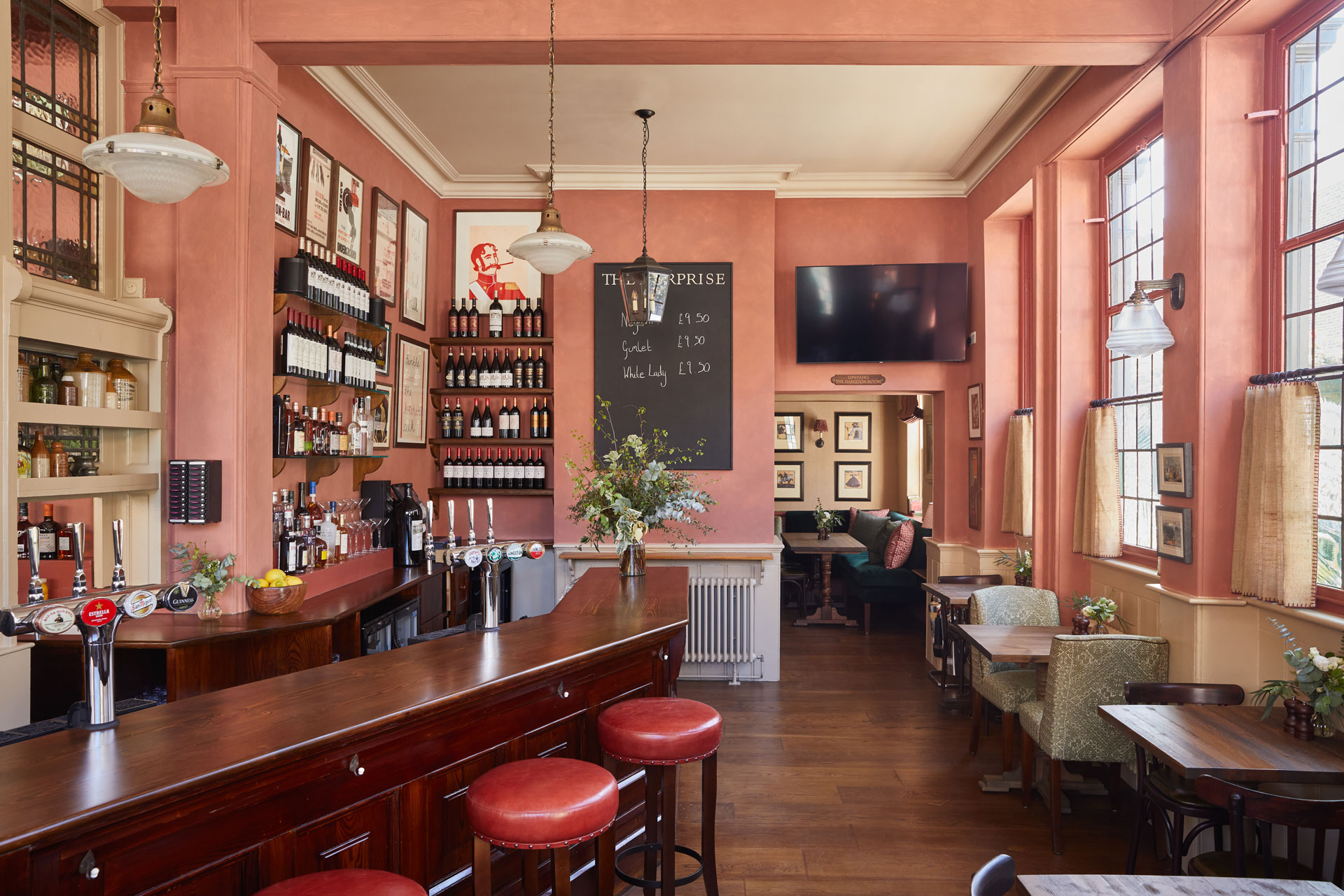 As for the food, Head Chef Pedro Costa makes the most of top-quality local produce to create British inspired dishes that redefine pub grub without feeling pretentious. Ask the staff what is freshest that day, eat oysters if they're on and always, always save room for dessert. Casual drinks should be accompanied by a handful of starters, to include the croquettes and the crispy squid served with a tangy garlic aioli. The pub was named after the French warship Unité, which was re-named The Surprise after being captured by the British and subsumed into the Royal Navy in the 18th century. So, don't feel guilty for going French for a course or two; the seared tuna niçoise is the perfect summer salad, served with baby gem, French beans, French dressing and a soft-boiled egg. Go British for pudding, however. The Strawberry Eton Mess is a work of true beauty. Forget a smashed bowl of meringue mess (tastes good, looks bad) and instead prepare for an elegantly-presented meringue masterpiece showcasing British summertime's seasonal heroes, finished with lemon curd for a tart tang.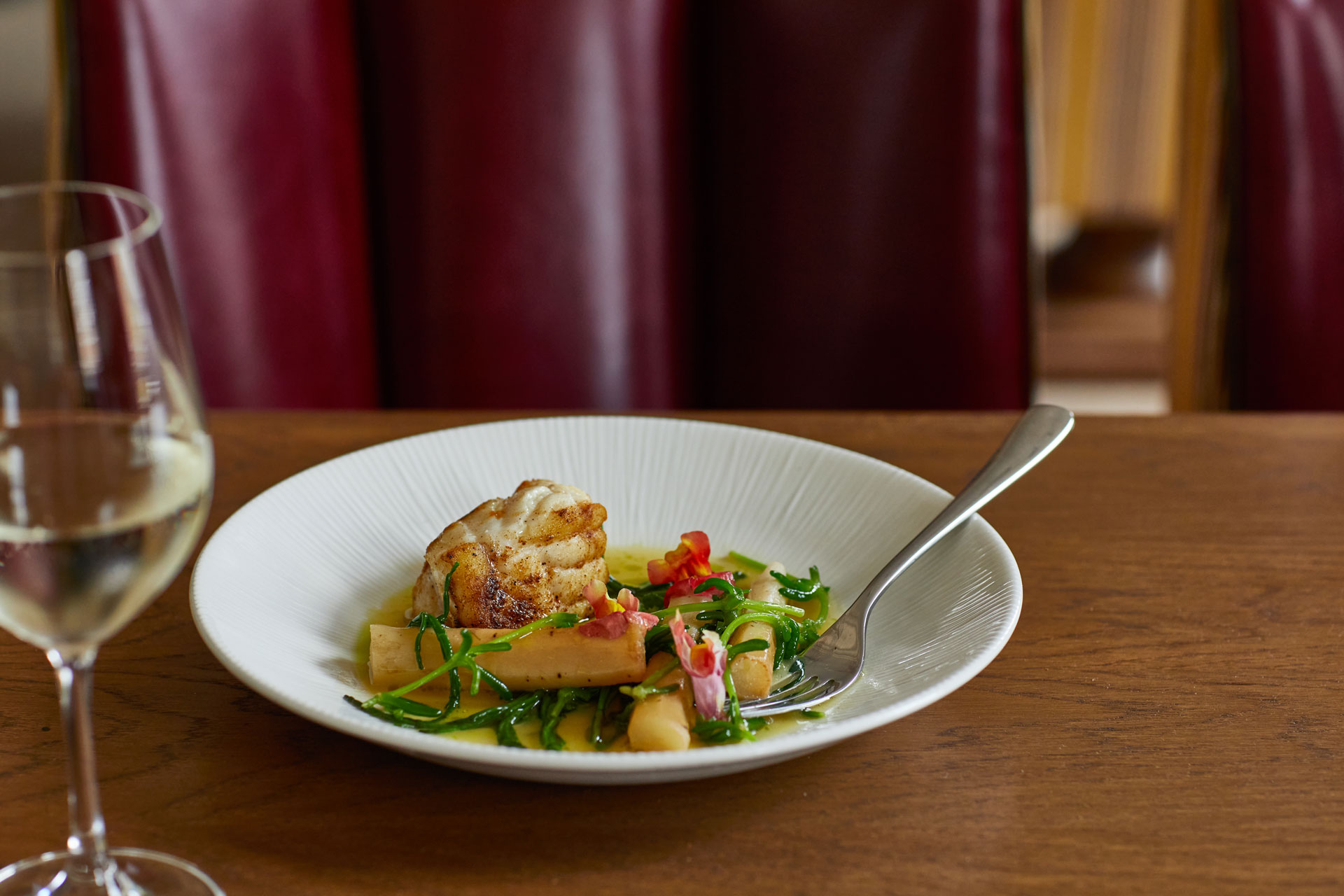 Like all good English boozers, the drinks menu is extensive, but the staff go the extra mile to help you find your perfect tipple; our meal was expertly wine-matched and the 20+ strong gin list is a pull for the perfect after-work G&T. With English pubs needing our support now more than ever, Chelsea's most fresh-faced local is a welcome Surprise.
BOOK
Visit thesurprise-chelsea.co.uk for details