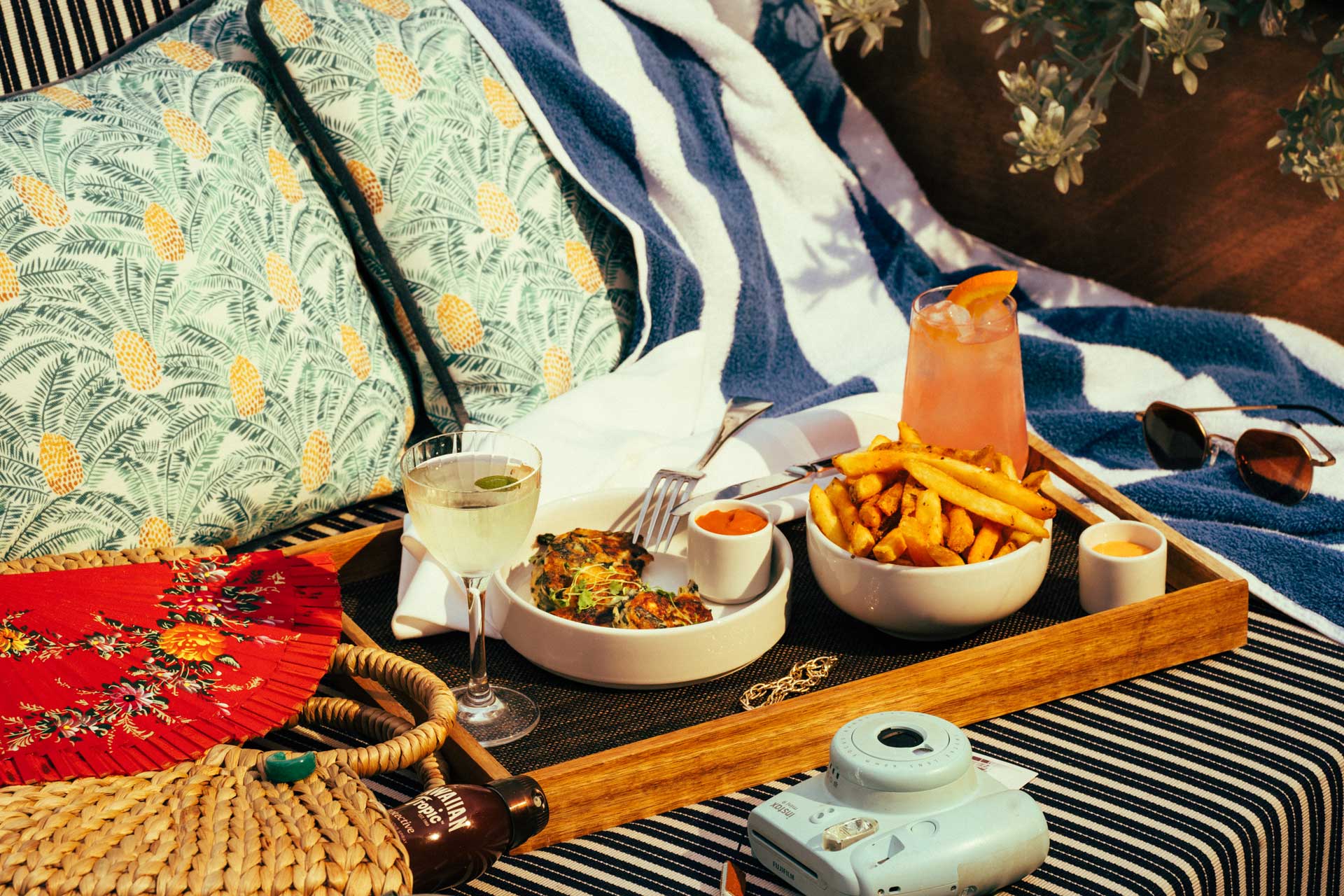 Is This London's Coolest Rooftop Poolside Restaurant?
---
A review of Laurel's On The Roof at Mondrian Shoreditch
As soon as the sun emerges, it's a race to get to one of London's few true summer hang-outs. Some of the best poolside haunts are members-only, and the central terraces and parks will be packed with day trippers before you can get through your morning call list. So, where will we be heading as the mercury rises this season? This summer it will be a race East, to secure a table at Laurel's On The Roof, the rooftop restaurant, bar and pool at the newly-opened Mondrian Shoreditch, bringing LA pool party vibes and offering guests a slice of escapism in the city, without having to leave zone 1.
Laurel's On The Roof At Mondrian Shoreditch Review
Inspired by Laurel Canyon in LA and 1970s pool parties in the Hollywood Hills, the décor is chic and bright, with relaxed lounge seating, low-hanging rattan chandeliers and a neon 'Laurel's' sign. If the sun is out, as it may be two or even three times throughout the English summer, secure yourself a spot on the pool-side terrace and settle in for the long haul. Bag the biggest table on offer; your friends will want to join.
Laurel's becomes adults-only at midday every day, with live DJs set to bring the place to life every Thursday, Friday and Saturday nights, offering laid-back beats to accompany sunny afternoons sliding into long evenings sipping cocktails, rosé or Camden pale ale.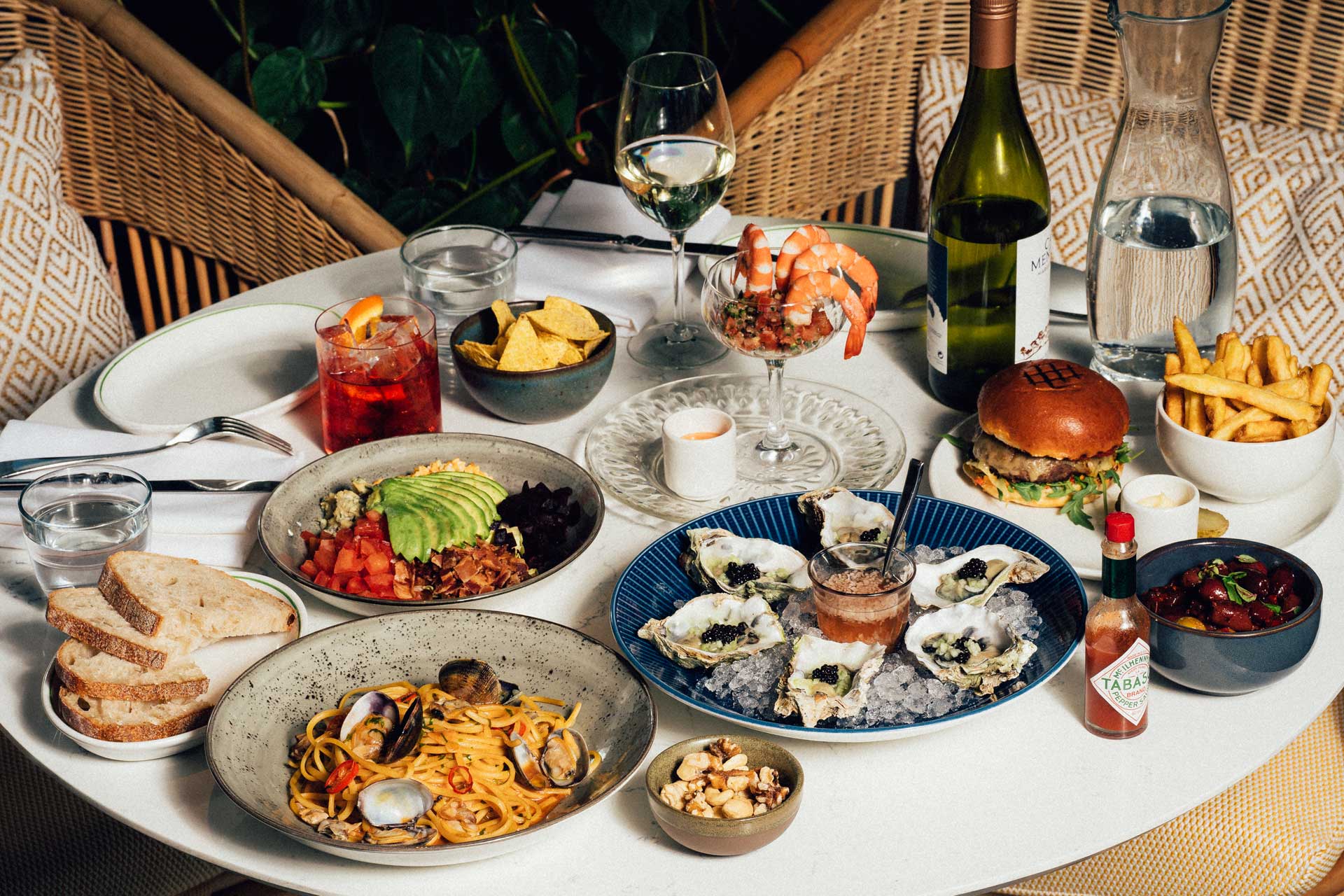 WHAT TO ORDER
The cocktails in question are chic, playful twists on classic mixes, perfect for a retro pool party. The rose and cardamom 75 is a light summer blush to whet your appetite, or if you're going all out on your city escapism, why not try the Colado Neuva, a fruity update on the classic coconut rum concoction. Cooling off with a frozen spicy margarita is a great alternative to jumping in the pool, if you've forgotten your swimmers.
Alongside these Club Tropicana-worthy drinks (not free, but all that's missing is the sea) is a menu of Californian favourite dishes, with elevated pool snacks including sea bream tacos, a Malibu shrimp cocktail or a cobb salad. If you're in the mood for nibbles, crudités, Jersey oysters and sunset fries appeal, while the tuna tostada starter is a must-try. Cheeseburgers, linguini, steak or salad are all in the running as the perfect LA party food, but nothing beats the California lobster roll as the ultimate alfresco comfort food.
THE FINAL WORD
One visit is all it takes to fall in love. Tell your friends, but only the ones who will save you a spot. Just pick your table wisely (should you be spoilt with a choice) as the secret is already out with East London's hippest crowd and if you don't avoid their parties you might just spend your hard-earned rooftop evening off listening to the he-said-she-said name-drop chatter of London's cool kids. And if you can't spot them, it probably means you are them.
BOOK
Laurel's On The Roof, Mondrian Shoreditch, 45 Curtain Road, London, EC2A 3PT | sbe.com