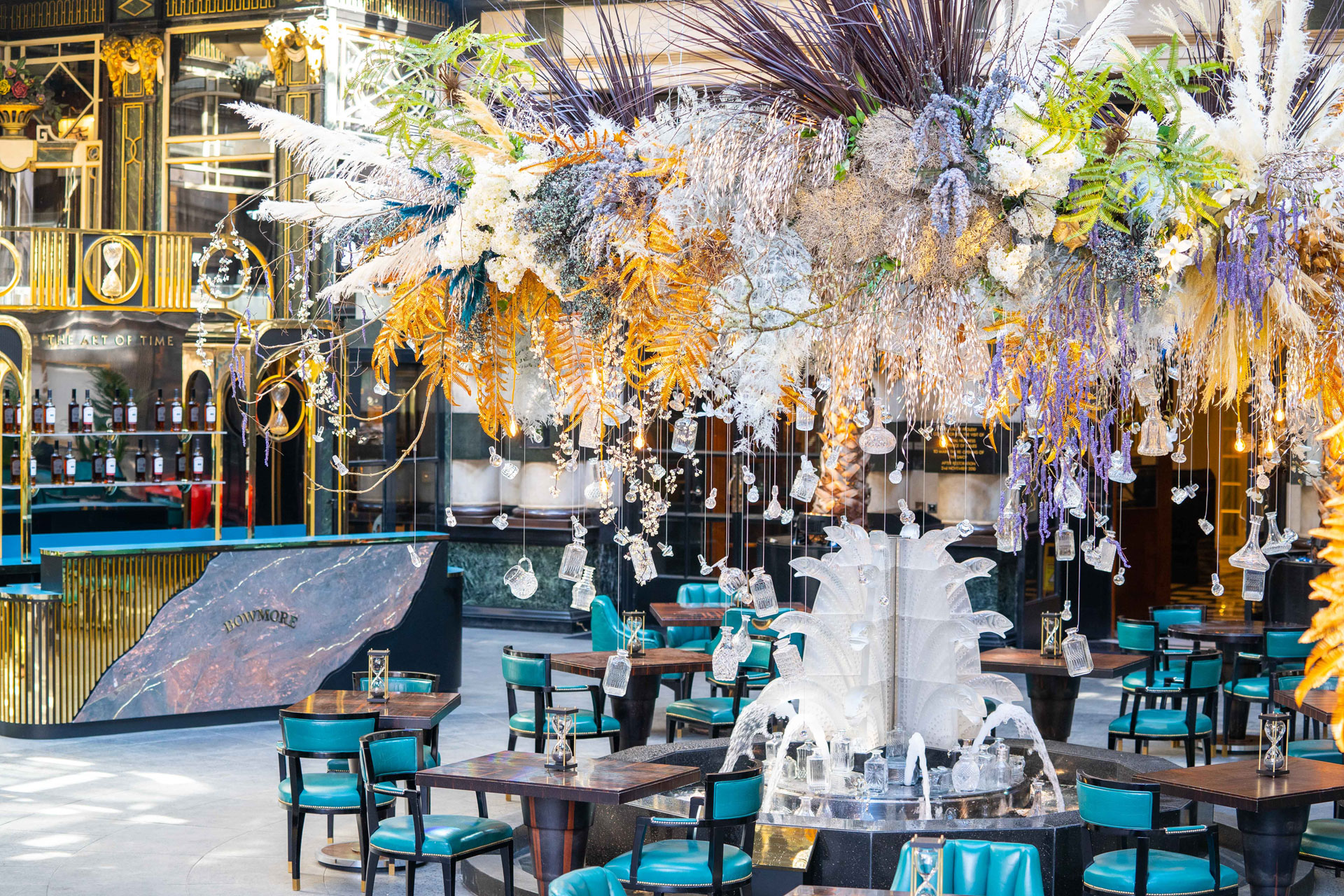 Restaurant Of The Week: Solas At The Savoy
---
This al fresco fine dining pop-up is the place to be this season
This week's restaurant of the week is Solas at The Savoy, a new al fresco dining experience in partnership with Bowmore that's set to be the place to be this season.
Solas At The Savoy Review
After a long winter in lockdown, this spring we want, nay, need an injection of indulgence. We've earned a slice of the high life and Solas, a new outdoor dining pop-up at The Savoy, is where it's at. Solas is situated in the hotel's historic Savoy Court, the first time this space has been transformed into a restaurant/bar, complete with luxurious booth seating, fully-stocked bar and heaters to keep the chill at bay. The centre-piece around which guests will be seated is a stunning shimmering chandelier, inspired by the 62 chandeliers that grace the hotel proper. The five-metre artwork creates sparkles across the space thanks to the hanging shards of crystal, decanters and stoppers, designed to reflect the drama of the black rocks of the Scottish coastline where Bowmore whisky is made.
First, to that so well-deserved drink from the Solas bar; raise a toast to brighter times with a glass of Louis Roederer Champagne, or better yet, sample one of the exclusive cocktails created by the talented hotel team. The 'Offspring' is a wonderfully refreshing way to try co-host Bowmore's 15-year-old whisky, mixed with Chezakette Bianco, Averna, Angostura and a light homemade grapefruit soda.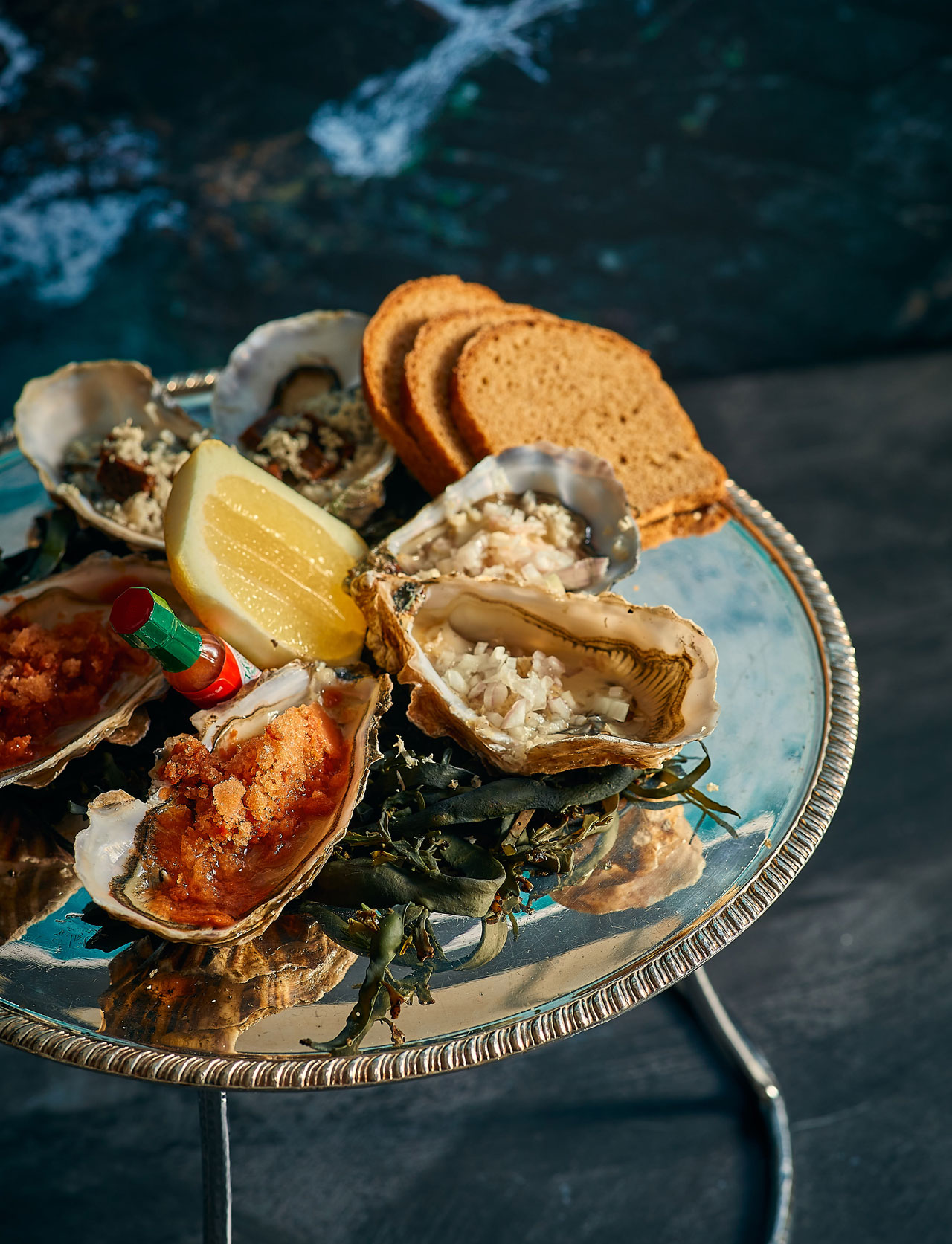 And so to the food, which comes in the form of an appetising raw seafood bar serving up the freshest, responsibly-sourced sea fare. What a treat to be sitting in such beautiful surroundings with a selection of oysters and a glass of something sparkling. Choose from Maldon Essex Oysters served with a tomato and Tabasco granite, Jersey Oysters with white wine sweet vinegar and horseradish, or, our pick, the Irish Carlingford Oysters with a yuzu dressing and smoked shallots. The Keltic Scallops Ceviche is served with Bowmore whisky, coriander, chilli, red onion and passion fruit, a lovely contrast in flavours and textures and the perfect light spring dish. The most indulgent option on the menu is the lobster roll, served in a steamed (very) buttery bun and a mini corn on the cob. Other seafood options include Dorset crab, Scottish salmon gravlax and poached lobster. There are three caviar options on the menu, including Exmoor Beluga, plus a clam chowder if you want to warm up with something hot. And if you have a sweet tooth, finish with one of The Savoy's homemade ice creams, including a coffee & Bowmore flavour.
Even more satisfying than the food and drinks though, is the service. As you'd expect from the team at The Savoy, every need is met, no request is too big, no adjustment too small. If you've not been served so much as a cuppa this lockdown, a visit to Solas is just what the doctor ordered.
HOW TO BOOK
Food from £7, cocktails from £18 | Solas at The Savoy is open seven days a week until 21 June 2021, and early reservations are strongly recommended | Monday-Thursday, 4pm-10pm & Friday-Sunday, 12pm-10pm. opentable.co.uk