The zero waste movement may have started small, but it's now finding its way into even the most high-profile and luxurious bars and restaurants in town. Sexy Fish is the latest to hop aboard – and they're not known for doing anything by halves…
This month, Berkeley Square's iconic restaurant and bar Sexy Fish launched their brand new cocktail menu, but it's not what you might expect… Sexy Fish have decided to jump aboard the 'zero-waste' train and scrap all non-sustainable ingredients and methods with their new 'cocktail cookbook', which is also available to purchase for the first time.
The Most Fashionable Places to Eat & Drink in London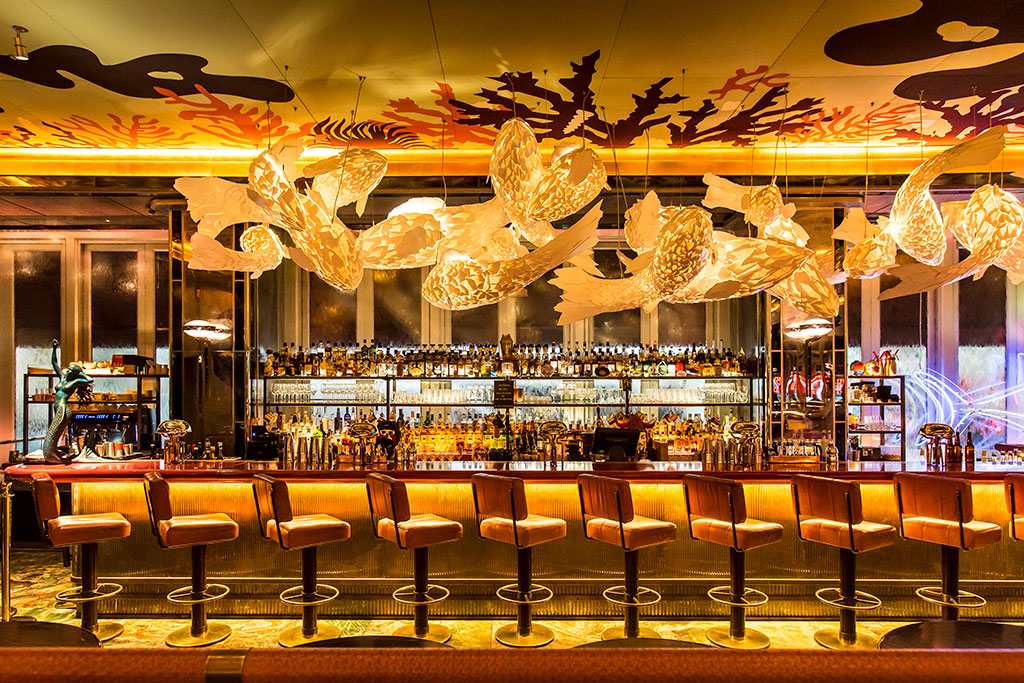 'This menu took the best part of ten months to create, and the result is truly remarkable, something I'm very proud of. When we started development, the team and I wanted to create a cocktail menu which would suit our guests and fit our venue, whilst also bringing the bar at Sexy Fish on par with standalone cocktail bars' – Xavier Landais, Caprice Holding's Director of Bars
There's no denying that sustainability and zero-waste are the way forward in the industry, with more and more venues announcing they're scrapping all single-use plastic and making efforts to minimise waste – be it by recycling, redistributing food (see new app Karma) or adopting the increasingly popular nose-to-tail approach.
The Zero Waste Food Movement: What You Need to Know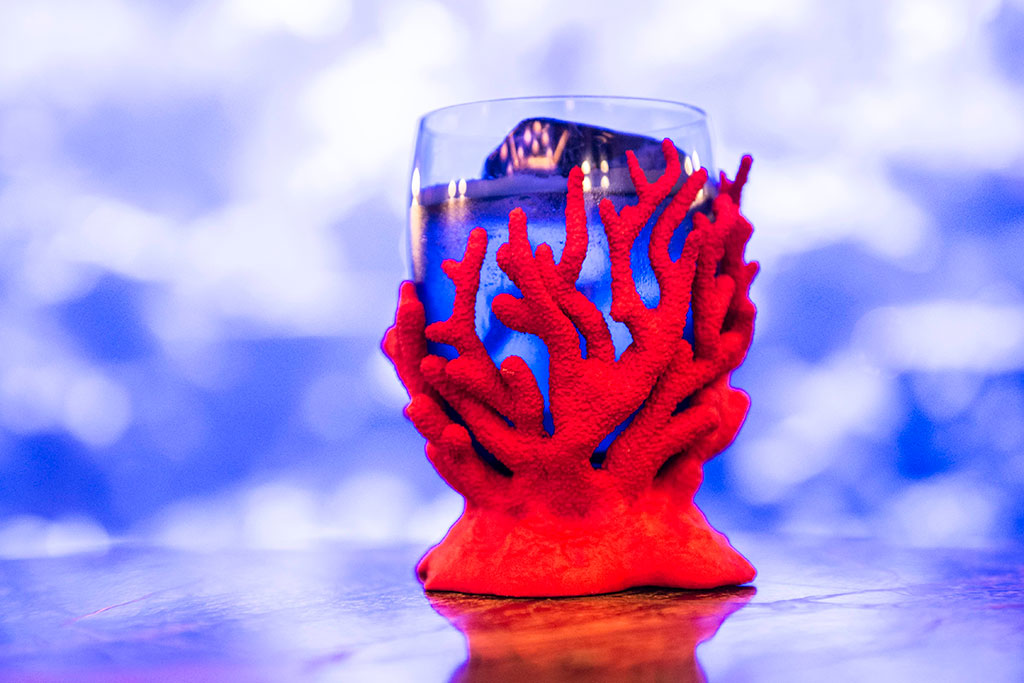 The new era at Sexy Fish is characterised by a renewed focus on sustainability, which saw 6 expert mixologists spend 10 months creating a new menu which uses no perishables. Citrus, herbs and garnishes which often go to waste are replaced with homemade tinctures, distillates, cordials, syrups and shrubs – which are used to add depth of flavour to the 21 new cocktails which range from the classic to the outrageous.
For the first time, guests will also be invited to recreate these cocktails at home thanks to the new 'Cocktails to Whet your Senses' cocktail book which is available to purchase, lifting the curtain of mystery behind the new serves to introduce an element of democratisation to guests' experience. With its signature turquoise cover and fashion magazine-inspired photography within, it's likely the most glamorous cocktail list we've ever seen.
The World's Best Selling Cocktails 2018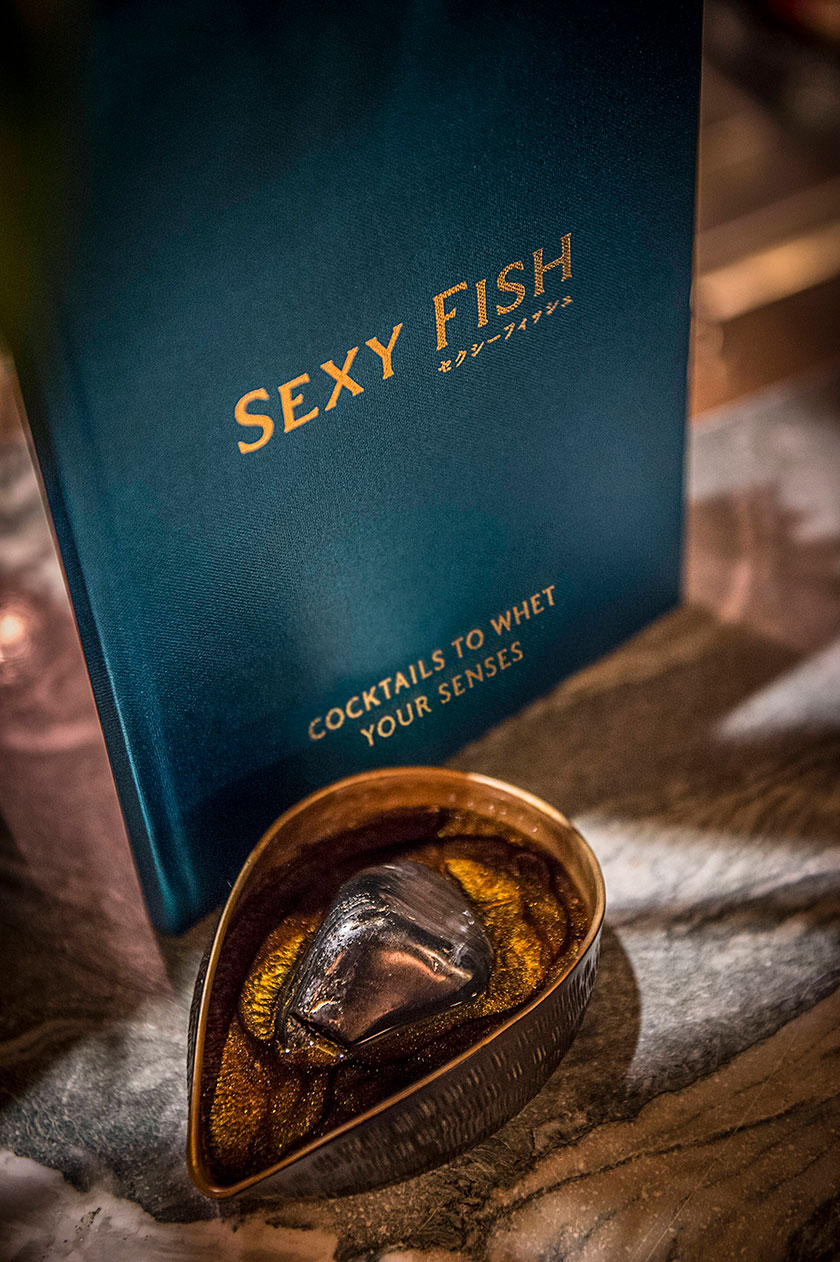 New cocktails of note include the Rocky Road Old Fashioned, Golden Riviera topped with real gold dust, Neonach with its interesting mix of salmon, gin, basic, fennel and chilli oil, and Monolith that's served with a stone. The vessels created for each cocktail are a work of art in themselves, and can also be purchased from the bar. One thing's for sure, guilt-free cocktails never looked so good…
---