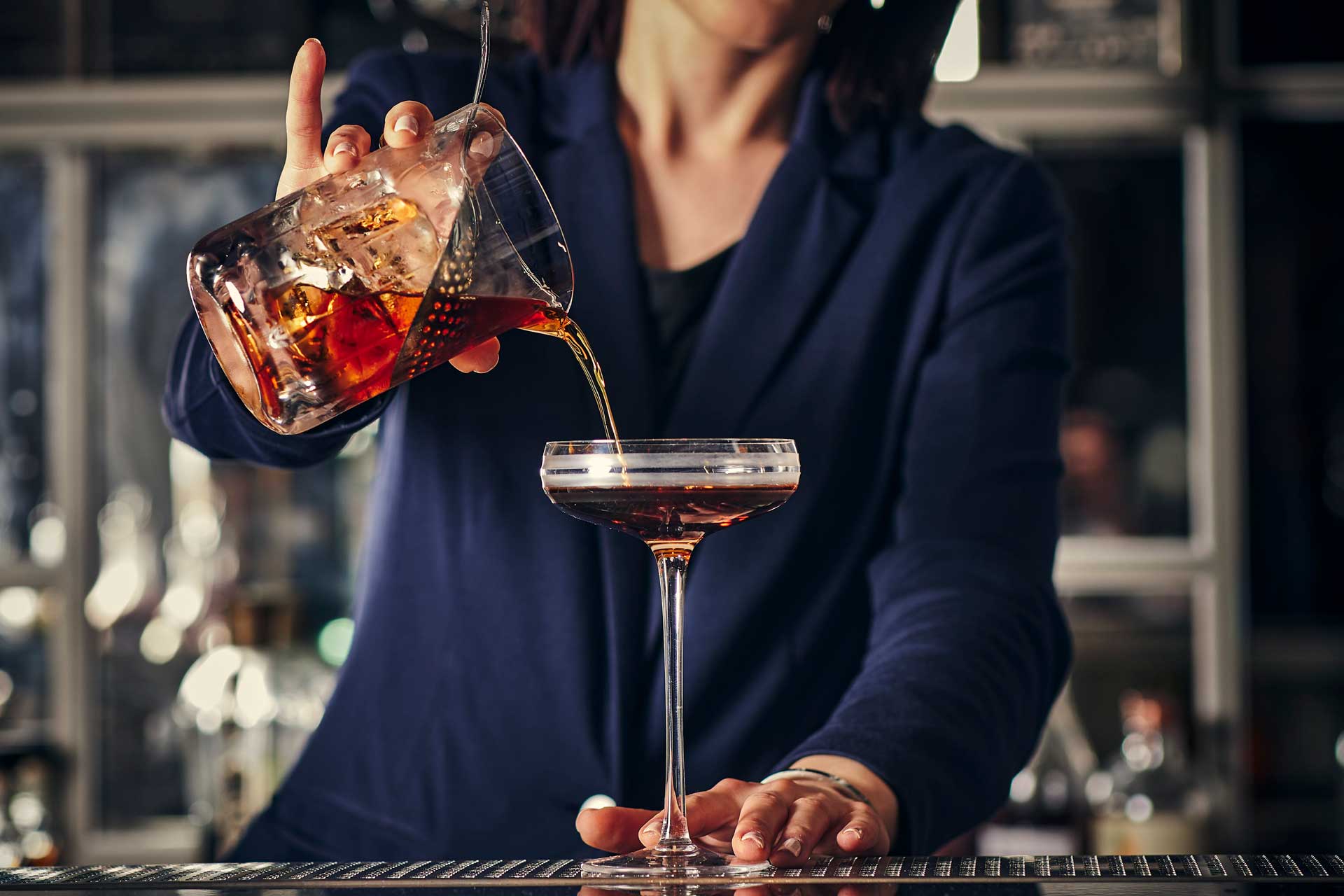 The American Bar At The Savoy London Is Open Again
---
(…& the cocktails are wickedly good)
The American Bar at the Savoy in London is back with a bang, reopening to the public for the first time since last year. With an exciting new cocktail list to discover, it's the perfect spot for a sophisticated drink in town. But stopping at two cocktails is something of a challenge, discovers Rebecca Cox…
The American Bar At The Savoy London: Review
The American Bar at the Savoy is the oldest bar in London and a previous winner of the best bar in the world award. It has been closed since last year, so it's no surprise to find it buzzing on a Friday night with hotel residents and day trippers dressed to the nines and ready for a drink from the most famous cocktail book in town. Except, the book is gone and in its place, the Re:Invented menu, created by Anna Sebastian, former manager of the hotel's Beaufort Bar, is brimming with fresh mixes and exciting new drinks for a post pandemic night on the tiles.
The drinks may have changed but several things remain in place. A pianist tinkling out jazzy covers to create the perfect ambiance, cosy velvet chairs and sofas for an intimate date night or catch up with friends, and impeccable service from one of the most talented teams of mixologist in the capital. Such as Chris, our bartender for the night, who diligently talks us through the menu, discussing our tastes and finding us the ideal cocktail to start our evening. Our eye is caught by Spring Is In The Air, which makes use of an 'extinct' vermouth-style ingredient which London's Portobello Road distillery has brought back to life using discarded lemon and a closed loop spirit distribution system to bolster the sustainability credentials of the drink. But eventually Chris makes the perfect choices for us both, and my tequila and port concoction is an ideal mix of sweet and sour, strong and punchy per my request, while my partner's is dry and bubbly as she asked for.
So far, so great. Chris really knows what he's talking about and is passionate about his work. We end up sitting at the bar for four hours and he never rests, making every request (and many non-requests) with pomp and flair. We are perusing the list in search of our second (and final) cocktail of the night, when we notice Chris stirring a martini and question whether James Bond would approve. He assures us that 007 in fact rarely drank a shaken martini and conversation turns to the origins of the cocktail, both fictional and factual. And thus begins the derailing of our evening.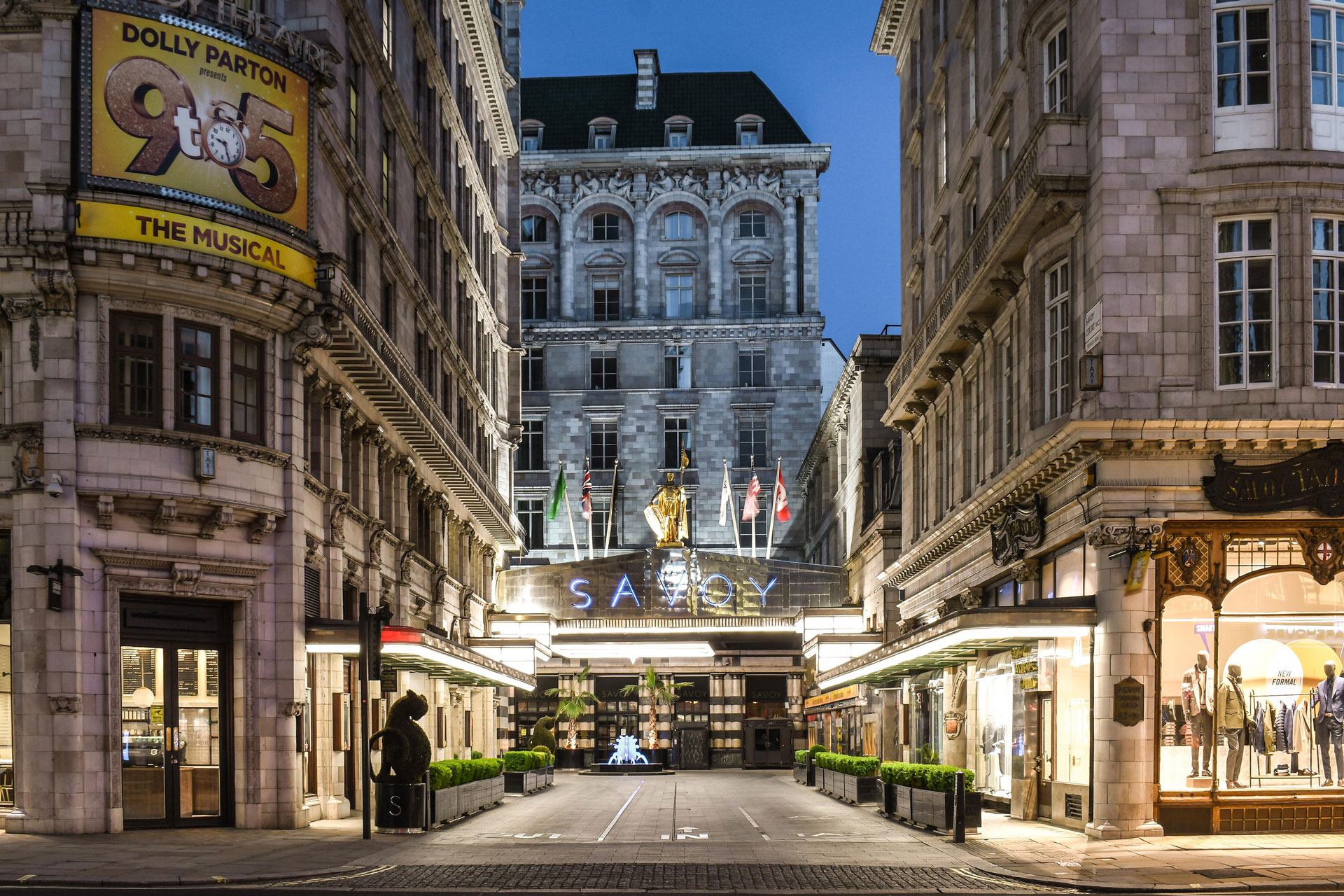 Chris is concerned at our lack of knowledge about the most basic historical mixed drinks. And since the American Bar at The Savoy, the oldest and one of the finest bars in town, is our oyster, a verbal education simply won't do. We must taste them. Over the four hours that follow, we learn that it was the Americans who invented mixed drinks due to the lacking variety of spirits found in the States, compared with Europe. (Having tasted at least 50 per cent of said European spirits in one sitting, we can attest to their diversity.) We try at least four martinis, countless spiced spirits, we watch Chris transform a bitter concoction with just a hint of lemon zest, or smooth it with the introduction of an olive.
In all honesty, while enormously fun, this education method may never catch on, since the resultant learning grows distinctly fuzzy at around one and a half hours into the class. The salty crackers and mixed olives are miraculously refilled throughout the evening, however, to provide sustenance alongside our spirited learning pursuits (and bar snacks are a wise decision should you decide to endeavour upon this gruelling journey yourself after reading this).
After all this, we never do make it to selecting that second cocktail. Still, we now have the perfect excuse to make a return visit, armed with the knowledge from our first. And return we shall, to a bar truly worthy of the hype, that has Re:Invented itself just enough, while maintaining the history and grandeur that keep the American bar at The Savoy atop must-visit lists decade after decade. (Return, that is, as soon as this headache subsides.)
BOOK
Reservations are available to hotel guests and The American Bar at The Savoy operates a walk-in policy for visitors. Open until midnight Mon-Saturdays and until 10pm Sundays | thesavoylondon.com