Celebrate the country's national day in classic English fete, fair and festival fashion.
The annual Trafalgar Square celebrations for the Feast of St. George promise a jolly good time, full of music, food and activities from 12pm to 6pm this Saturday 21 April.
What's On: Feast of St. George (21 April)

In honour of the Mayor's #BehindEveryGreatCity campaign to tackle gender inequality in London and celebrate the centenary of some UK women getting the vote, there will be a number of female performers and musical acts celebrating female artists. A 6-piece band, 'Pop London', will deliver a set of tracks by classic and contemporary UK female artists. An all-singing, all-dancing Victorian music hall show, delving into London's heritage, will feature tributes to popular female artistes of yester-year.
Host for the stage is BBC Radio presenter Abbie McCarthy, a champion of new music, who has compered at BBC Radio 1's Big Weekend, Glastonbury, The Great Escape, and the Mayor's GIGS/Busk in London final.
Elsewhere on the Square you'll find arts workshops for children, old fashioned rides and a friendly dragon centrepiece. There will be red and white bunting and flags, stilt walkers, roaming entertainers, and pearly kings and queens. Look out for the Ballad of St George and the Dragon, a special show presented by the Lions Part theatre company and performances by New Esperance women's morris dance group.
The Coolest Food Festivals for 2018
Delectable food choices will include: The Pie Cart – meat, veggie and sweet options; Laura's Confectionery; Great British BBQ; Woodwards Farm Burger Shack; Bad Brownies – speciality brownies; Boston Shakers – fresh lemonade; 28 Well Hung – Steak and chips/veggie options; Harold's Hog Roast; Crabbieshack – speciality seafood dishes; The Flour Station – pastries, sweet and savoury bakes and sourdough bread ; Young Vegans – speciality vegan pies; Ice Cream Cab; Grind Coffee Cab.
When & Where: 21 April 12pm to 6pm, Trafalgar Square, London, WC2N 5DN

More festivities are afoot in London…
Camden: 21 April Head down to St. George's Gardens on Saturday 21 April for a free party filled with music, Punch and Judy, face-painting, children's entertainment, tea and cakes. St George's Gardens, 4A Regent Square, Kings Cross, WC1H 8HZ 
Southwark:  21 April 1pm – Gathering at St. George's RC Cathedral, SE1 7HY; 2pm – Festival Procession to St. George The Martyr, SE1 1AJ; 3pm – Performance of 'St. George and Dragon(ia)', and community tea at St. George The Martyr Church.
22 April 11am – Festival Eucharist at St George The Martyr Church; 6.30pm – Choral Evensong with 'The Martyr's Voices' and children's choirs. St. George The Martyr, Borough High Street, SE1 1AJ 
Borough Market: 22 April From 12-4pm Borough Market welcomes one and all for a family friendly celebration of Saint George with food, music, storytelling and theatre. Borough Market, 8 Southwark Street, London, SE1 1TL. Visit Borough Market.
The Best Food Markets in the UK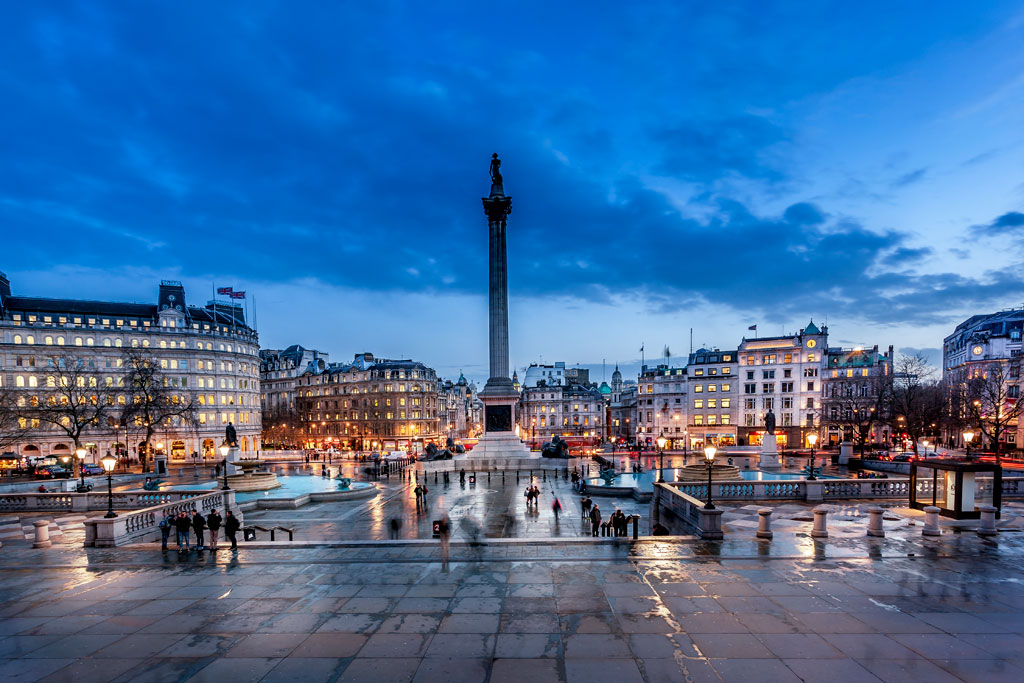 Tower Hamlets: 21 April From 11.30am – 4.30pm, Tower Hamlets Council, in partnership with the Museum of Childhood, will be staging a traditional day of merriment to pay homage to the patron saint of England. The museum will be hosting a range of old-fashioned games and entertainment free of charge, including an exploration of English folk music and dance traditions, Punch and Judy, craft activities and home-made cakes. Performances included by The London Music Hall Choir, the Tilbury Brass Band, THAMES Brass Ensemble and Women Sing East. V&A Museum of Childhood, Cambridge Heath Road, E2 9PA. Visit Tower Hamlets.
Westminster: 21 April The Wreath Laying Ceremony and Cadets Parade, organised by the Royal Society of St. George, is scheduled for 11am. Around 500 members of three Cadet Forces, accompanied by music from their band will be on parade and the salute will take place immediately afterwards. At 11.30am, the official party will move onto Westminster Abbey for a wreath-laying service at the Tomb of the Unknown Warrior, which will take place at around 12 noon. This event is held annually to remember all those who have served the country and the Commonwealth. The Cenotaph, Whitehall, SW1A 2ET 
For more information on all happenings for Feast of St. George, visit london.gov.uk
---