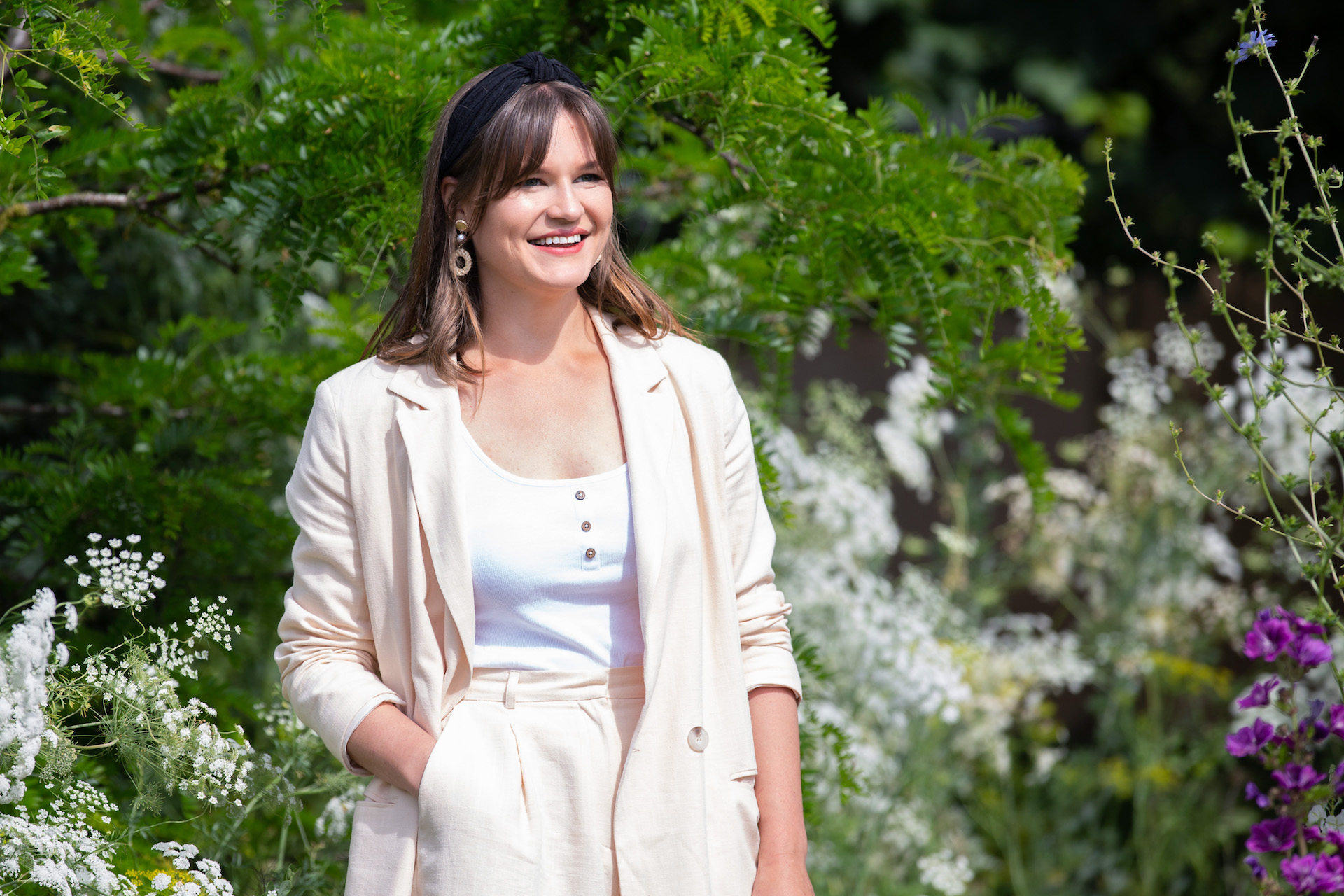 In the garden with… Ula Maria
---
In the garden with… Ula Maria
Award-winning landscape designer Ula Maria on transforming her small urban patch into a green oasis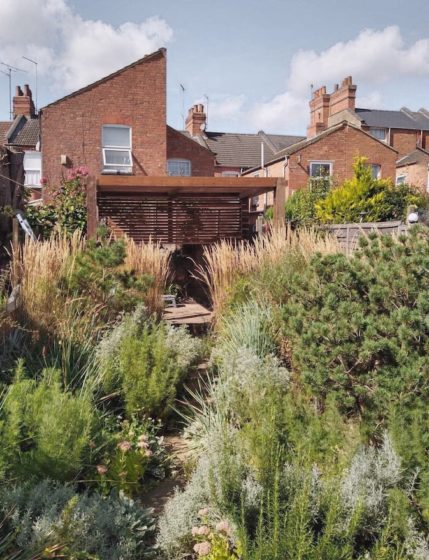 Describe your garden?
Tall, sun-bleached grasses swaying in the wind, scent of pines, wild roses and thyme – memories of my childhood summers exploring the Baltic coast brought to life all in a small urban plot. I like to think of it as contemporary yet full of character and a touch wild.
Did you have any help?
I designed this garden myself; it was a very organic process. It still isn't finished but then I think that no garden ever is. Realising and planting it was a joint family effort and a lot of fun.
What's the view from your favourite place to sit?
If you lie down on the large timber sofa inside the pergola you feel completely submerged in nature. You get the beautiful scent of climbing roses on your right and the sight of tall Calamagrostis x acutiflora 'Karl Foerster' grasses swaying on the left. The sun filters through the slatted timber roof of the pergola and you can easily forget being in the midst of the city
What gardening gear can't you live without? 
Niwaki secateurs, trowel and spade, sharp flower snips, and a large watering can. Luckily, my garden has been designed to be able to survive hot summer droughts so I have never needed to use a hose. However, if your garden is highly dependent on regular water supply and you haven't got an automated watering system set up, investing in a high quality hose is a must.
Where do you find your inspiration?
I think inspiration can be found almost anywhere if you only just stop for a minute and look closer. I get most inspired when travelling or being in nature, discovering new urban grains or types of landscapes.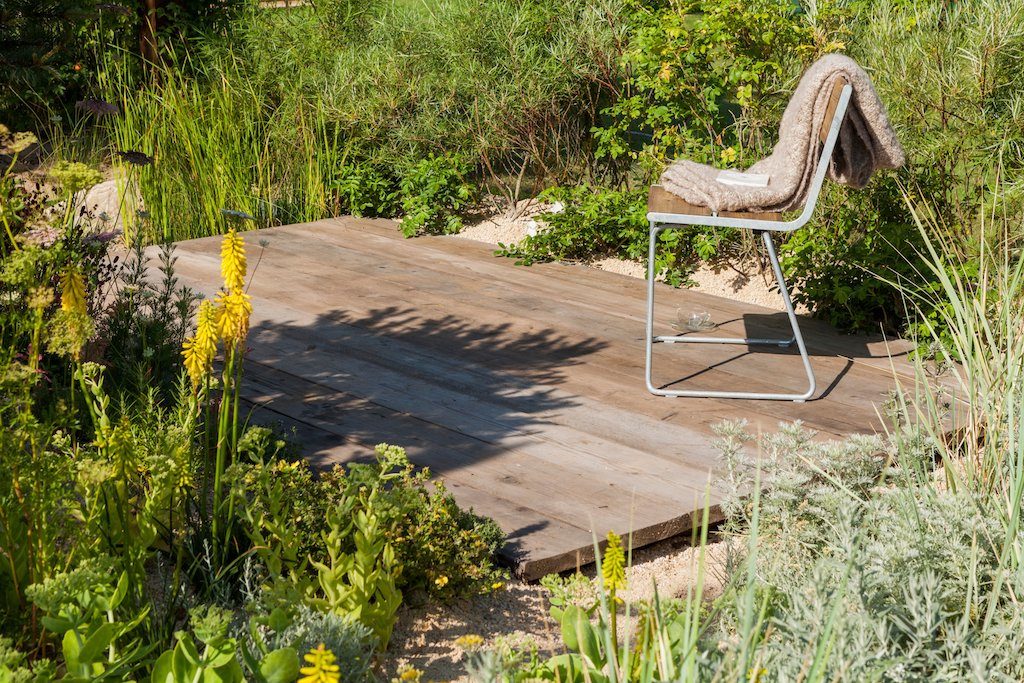 Where do you buy your seeds?
Some of my favourite plant suppliers include Crocus, Avon Bulbs and Jekka's herb farm.
What do you wish you could grow?
Ahh there are so many plants that I hope I will still get to grow, perhaps in a different garden. I have always fantasised of being able to pick delicious ripe oranges, guavas and lemons grown in my own garden. That would be dreamy.
What grows really well?
Artemisias, rosemary, grasses and pines have all been growing incredibly well. They all love dry, free draining and the rather poor soil of this urban patch.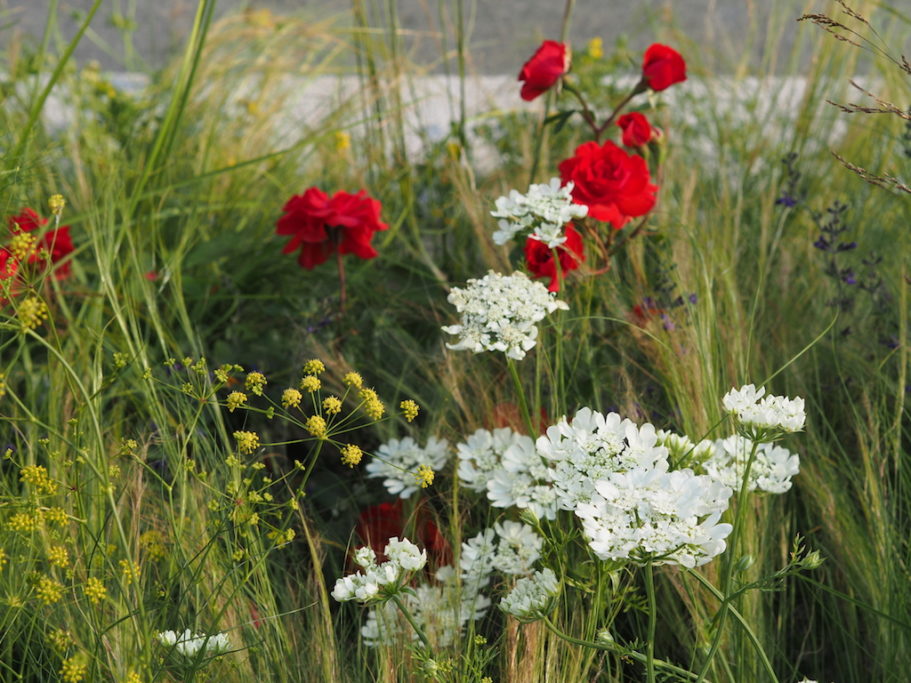 How do you like to spend time there?
From spring until mid-autumn the garden becomes the most used 'room' of the house. We barbecue, dine and lounge in the garden. It is a perfect space to unwind and read a book with a glass of wine in hand. When the seasons turn and it becomes too cold to sit outside for hours, I like to have a hot cup of tea in the garden, just sit there quietly and watch the world go by.
What are your plans for your garden over the next few years?
I'd like to introduce much more seasonal bulb planting into the garden – daffodils, tulips and even dahlias. It gives something exciting to look forward to whilst most other plants are still asleep or would have already over-flowered.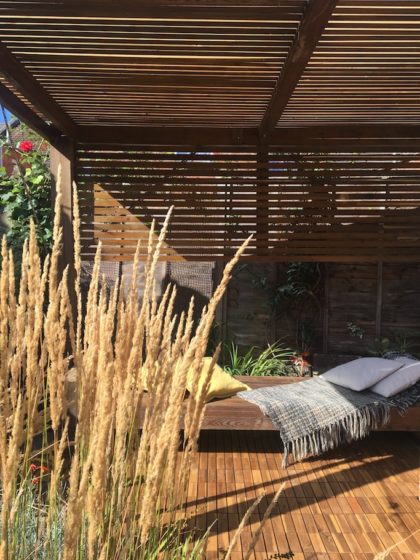 What's your most and least favourite garden jobs?
My favourite garden job is cutting back last year's growth before new growth starts appearing. It's a reminder of spring coming. My least favourite job in the garden – I don't think I have one? I'll take any excuse to spend more time outdoors.
What's the one thing you would change?
I'd like it to be bigger! Nothing else.
Do you have a favourite garden?
There are so many incredible gardens I couldn't possibly pick only one. Some of the dreamiest gardens I have visited would be: Tom Stuart-Smith's Barn Garden at Great Dixter, and Babylonstoren and Kirstenbosch National Botanical Garden both of which are in South Africa.
What bits of expertise have you picked up?
When in doubt always ask the expert for their advice. Most companies and suppliers will be happy to help with whatever it might be you are struggling with and offer some great ideas you wouldn't have initially thought about.
What advice would you give people who want to get into gardening?
I think learning about gardening is like opening Pandora's Box (in the best way possible): 'the more you know, the more you realise you don't know'. It's all about trial and error. So don't be afraid and just get out there, experiment, and enjoy.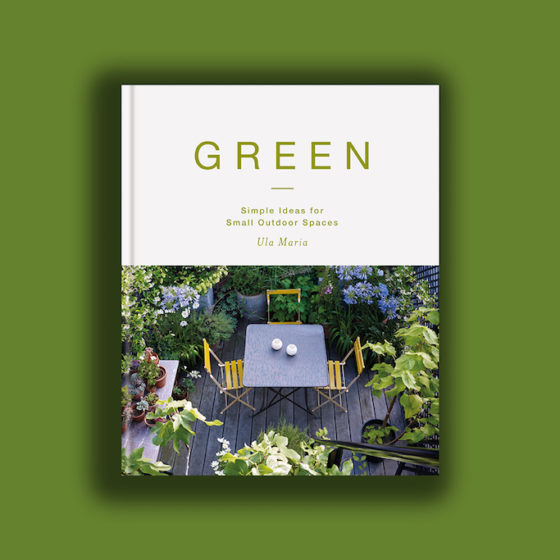 ---