Despite Nicholas Foulkes' predisposition to pessimism, when he surveys the British luxury landscape, he finds plenty to keep his spirits high, in no small part thanks to technology
By no stretch of the most elastic imagination could you call me a glass half empty sort of person. It is the image of a glass spilled on the floor and crushed underfoot that is generally more illustrative of my mood. When it comes to that much abused word 'luxury' I am a Cassandra figure: warning of the corrosive effect of clever marketing people, who deprive their goods of character by making them more bland in the hope of selling more; decrying the commodification of luxury and the reduction of a brand's rich journey through history to mere 'storytelling' in the pursuit of sales. And when it comes to the internet…
But even I can at least be allowed to hope, and for help in hope I find few philosophers of more assistance than William Morris. Morris is himself a great British brand, the archetypal bearded, tweedy, intellectual eccentric, a cultural giant and a very British sort of Marxist. Morris was influenced by Marx but his was a lyrical rather than a violent interpretation, because he believed in the power of beauty, and its ability to do good. And if there is one thing that the brands mentioned in the following pages believe in, it's the power of beauty.
The mirror-like gloss on a pair of Northampton-made shoes by Edward Green or Crockett & Jones; the exquisite rose and scroll engraving on a Royal shotgun from the workshops of Holland & Holland; the 22 seconds of flawless engineering in action as the roof of a Rolls-Royce Dawn sweeps back and conceals itself invisibly beneath the coachwork… no one needs them. But the optimist that exists somewhere deep inside me believes few would disagree with the proposition that life is better for having such things in it – not just for the wearers of shoes, users of shotguns or drivers of cars, but also for those who make them (and yes, those who have the chance to admire them).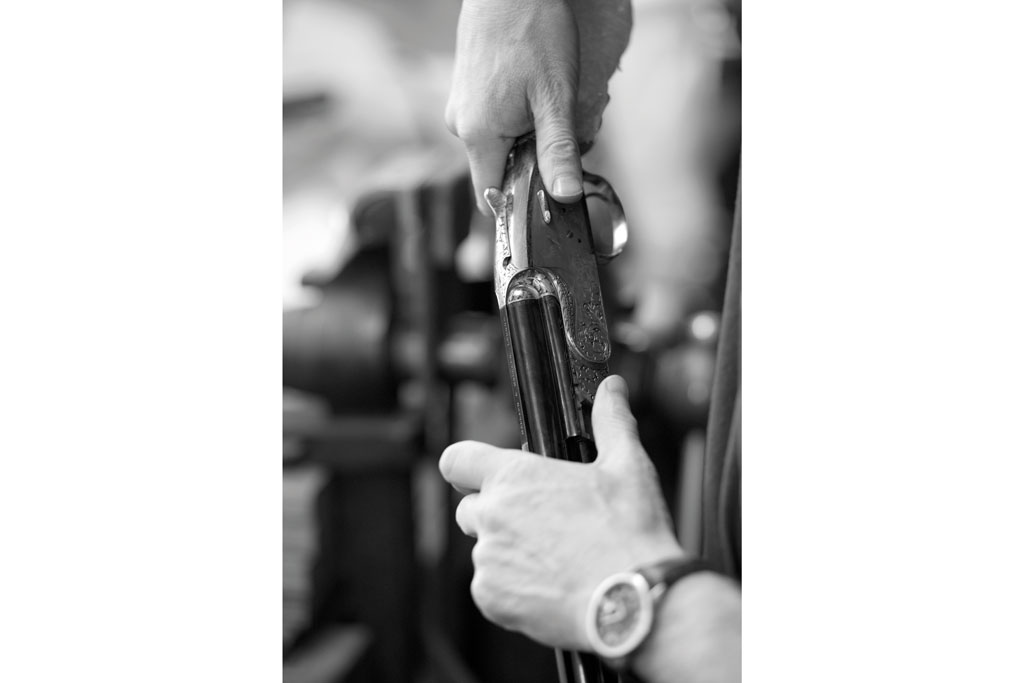 To add fuel to the fire of optimism, it's the pleasure that makers take in the manufacture of beautiful objects that transmits to their customers. Specialist brands such as shirtmakers Budd and Emma Willis or shoemakers Gaziano & Girling and George Cleverley, have successfully managed to delight both bespoke and prêt-á-porter customers, while maintaining a personal, intimate and enjoyable retail experience.
Brands can transform one's experience of life – take Meyrowitz opticians. Over the last couple of years I have had fairly extensive eye surgery that has necessitated the wearing of spectacles, but what could have been simply a prosthetic necessity has become an active pleasure. I really do feel better about life when I am surveying it through a new pair of Meyrowtiz frames.
And when designers and engineers look at life, they have the gift of seeing things that are not there… but should be. In 1975 Andrew Ritchie felt the world could do with a bicycle that folded down to the size of a chunky briefcase. Forty-five years later his idea is a brand and the Brompton is a cherished part of the urban landscape.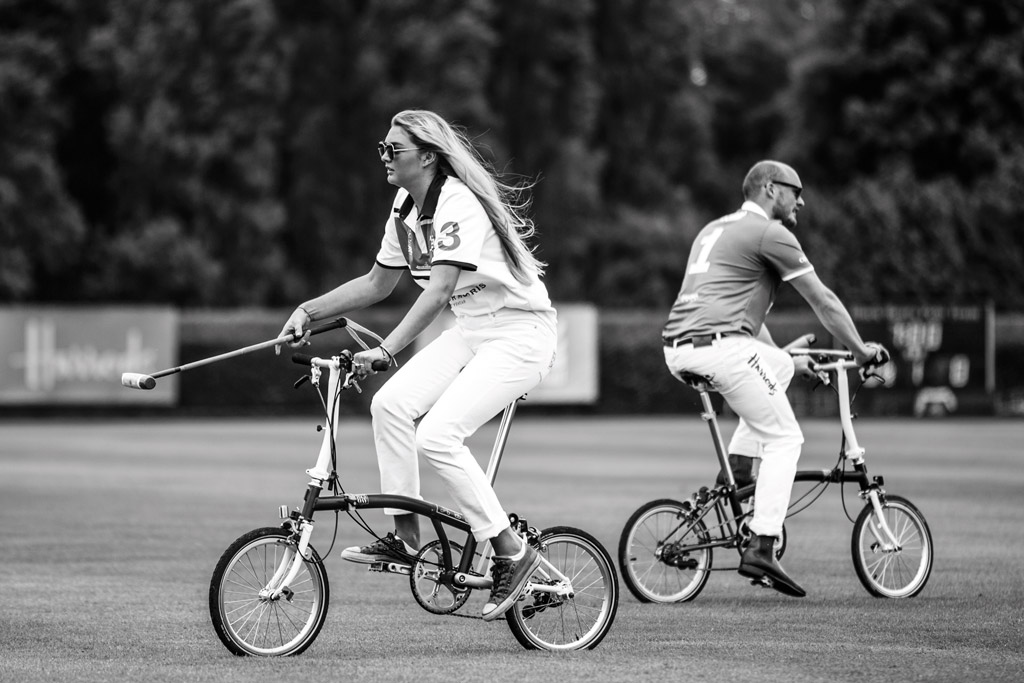 Tangible engineering is also something at which Britain excels – for over a decade I have watched, impressed, as British watchmaker Bremont has striven to make good on its ambition to reintroduce watch manufacturing to the UK – as its bustling facility in the Thames Valley testifies.
When it comes to engineering on a different scale, JCB is a brand of which the country can be proud: found almost everywhere on the planet, each of its familiar canary-coloured diggers is an ambassador for Britain. Scions of that same industrial dynasty have gone on to create other great British brands. Lady Bamford's Daylesford Organic is a household name and has done much to advance the national debate on nutrition. Meanwhile the Hon. George Bamford founded Bamford Watch Department, a hi-tech watch-customising business, around 15 years ago, which has the distinction of now being so highly regarded it works for storied Swiss brands such as TAG Heuer and Zenith.
The likes of Brompton and Bamford aren't sterile businesses born out of focus groups and marketing surveys, but were brought into being because, to quote Morris's words, their creators wanted their 'days to be happy and eventful'. What these brands – and many others – share is what Morris called 'the hope of product', a uniquely human endeavour. 'It remains for us to look to it that we do really produce something, and not nothing, or at least nothing that we want or are allowed to use. If we look to this and use our wills we shall, so far, be better than machines'.
So far so optimistic but the pessimist in me sees the hidden warning of a dystopian vision that is on the brink of becoming true: if we are better than machines we cannot be replaced by them. But what if we are not? The full implications of the rise of AI and information technology is beyond the powers of my meagre brain, but already it has brought about a re-evaluation of what is worthwhile, as Johann Rupert, of luxury group Richemont told me. 'I hate to tell you the things your parents didn't want you to become are what's going to survive: hairdresser, gardener and chef.'
Rupert and I were discussing his Homo Faber initiative, a biennale of craft and handwork that will be taking place in Venice again in 2020, an event whose ultimate aim is to connect 21st-century creators working in the William Morris spirit with connoisseurs and patrons capable of affording and appreciating their work, using the very technology that has done so much to commodify what we call luxury. Rupert was inspired to start Homo Faber by the closure of one of his favourite shops, Lorenzi in Milan. 'There were not enough people in Milan, or near it, who could frequent it. However there are enough people in the world that love that quality,' he said. 'Somebody in Sydney or in Buenos Aires or in Shanghai can say, "I want that". And with proper e-commerce you can deliver it. So instead of thinking demographically, we've  got to think psychographically.'
It's not a question of changing technology but of changing the way we think about it, and Rupert is not the only visionary doing that. In preparing a show of his work for Gagosian New York, Marc Newson used a sophisticated algorithm to expand the horizons of one of mankind's oldest decorative craft techniques.
The most arresting objects he exhibited were huge enamel loungers. Normally enamelling is a jewel-like alchemical art intended for small objects and yet here it covered large pieces of furniture with bright enamel patterns that seemed almost to have occurred naturally. 'It's essentially getting the computer to generate something that would happen in nature,' he explained, adding gnomically that he had used a computer 'because I didn't want it to look like it was made with a computer'. The patterns were then taken to a workshop in China where there were enough craftspeople, mostly women, able to make the cloisons and apply the enamel to vast pieces of furniture and then fire them in a kiln of dimensions heretofore unseen in enamel work. It turned conventional wisdom upside down.
This is the turning of the sword of technology into a ploughshare to be used in cultivating a renewed appreciation of beauty, quality and craftsmanship – as opposed to stimulating the meretricious, Pavlovian, bulimic appetite for acquisition of trophy possessions. It heartens me and yes, allows me to feel optimistic. A little over a year ago I made a tweed with the Savile Row tailor, Huntsman. I commissioned a tweed 25 years ago and it was a protracted procedure, samples were sent back and forth in the post, there was a trip or two to Scotland, and other consumers of time that would dissuade most people from embarking on such an enterprise.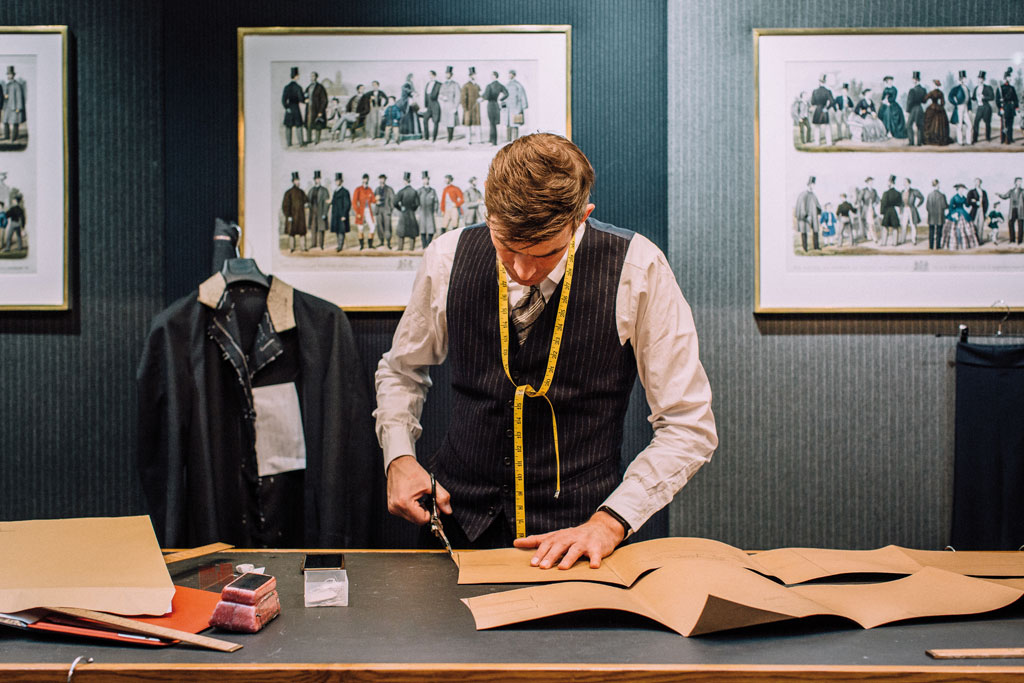 This time I sat in the comfort of 11 Savile Row and with a few pattern books and the talented Campbell Carey, Huntsman's creative director, operating a computer programme, we set about creating a checked tweed. If I wanted a different colour here or a wider stripe there, it was done in a mouse click rather than by return post. Best of all I was able to see what the finished tweed would look like when made into a garment, thanks to computer modelling on a virtual mannequin… and all before a single thread had been spun, let alone put on the loom. Thus I was able to commission work from a distant island mill that had been an important part of its community for generations.
I'm delighted to find that what I still regard, in my old-fashioned way, as the technology of the future, is also a means of preserving the past. But not in a museum – it's for enjoyment in the present.
---