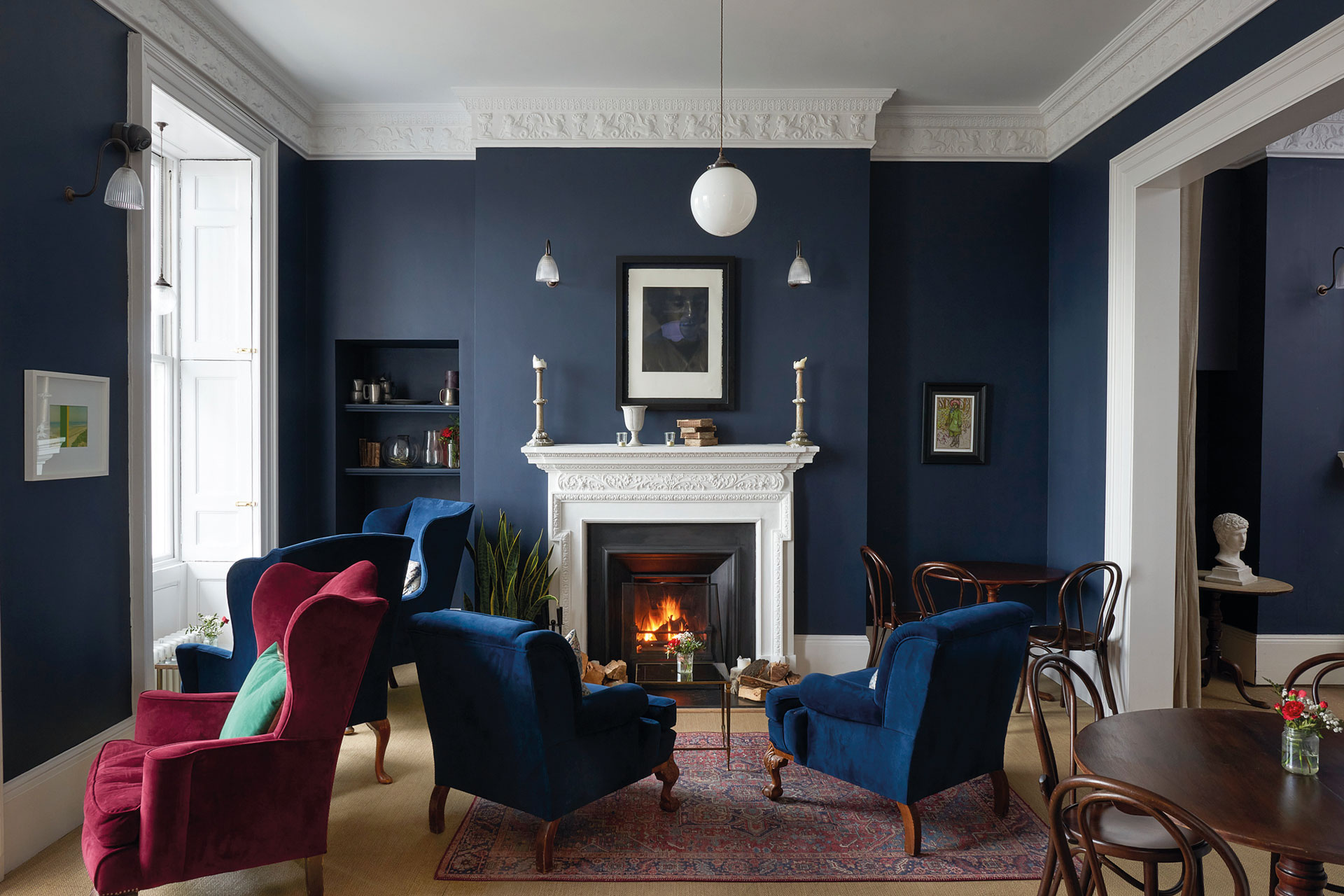 Albion House – Ramsgate, Kent
---
The advent of Albion House is a story of triumph over adversity, and hope over experience – or rather inexperience. Arguably the most beautiful of all Ramsgate's collection of Georgian and Regency buildings, it was rescued from neglect and is now a successful business run by Ben and Emma Irvine, who created a retro-chic boutique hotel and restaurant from its shell. Neither had any experience of hotel-keeping but sheer hard work, determination, good humour and bravery have seen them through. Albion House, which was the subject of an episode of Alex Polizzi's The Hotel Inspector while it was being transformed, is now the stand-out place to stay in this fascinating yet often overlooked town, and a perfect weekend getaway. There's a huge, stylish cocktail bar, characterful restaurant, Townley's, serving uncomplicated seasonal, locally sourced dishes, and elegant bedrooms, some with breathtaking views across the Royal Harbour. A triumph for Ben and Emma and a great address for us.
Doubles from £100
+44 (0)1843 606630; albionhouseramsgate.co.uk
You might also like...
Oops, there are no posts.