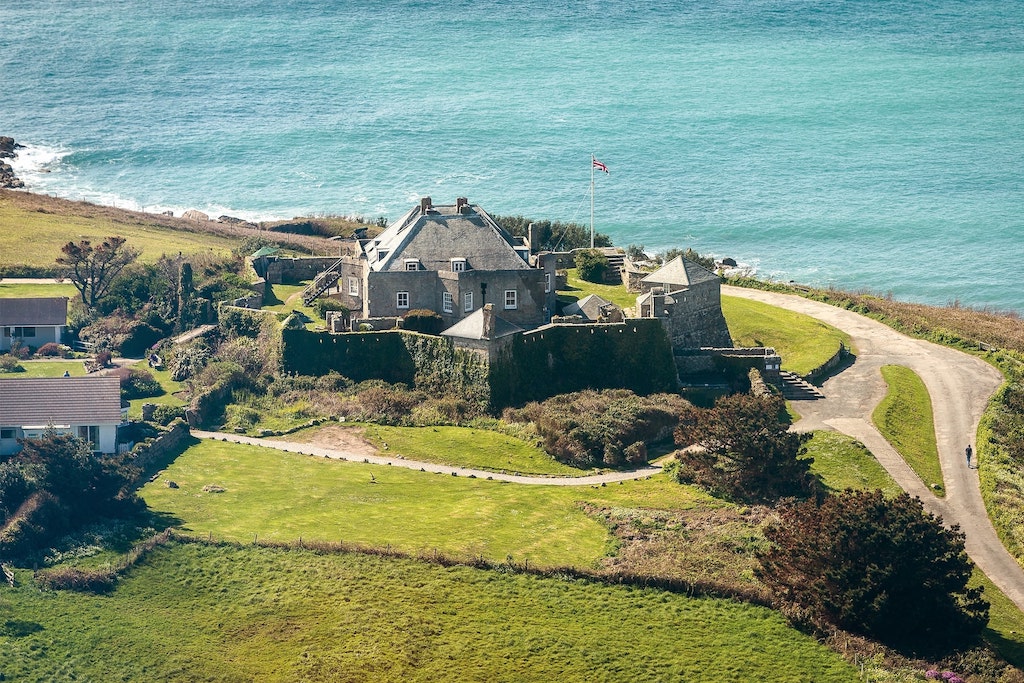 Star Castle Hotel – St Mary's, Isles of Scilly
---
Fashioned from a perfect, star-shaped, 16th-century castle on a headland above Hugh Town, this historic hotel is a stellar find, fit for royalty – in fact, it's welcomed crowned heads from Charles II to our own Charles, HRH the Prince of Wales. Stretching out behind are the modern Garden Rooms, perfect for families, plus an indoor pool and conservatory dining room, all set in lush grounds. Once the most secure defence post in the British Isles, the castle now has the charm and intimacy of a Cotswold cottage. There's a cosy bar (formerly the dungeon), first-floor sitting room and stone-walled dining room, with eight charming bedrooms in the castle, plus three in former guardrooms. As for food, indulge in owner Robert Francis's two passions, fishing and wine, by eating a steamed lobster that he's caught himself and drinking a fabulous bottle of Pinot Noir or Chardonnay from his HolyVale vineyard, where he lovingly tends 7,000 vines. At breakfast Robert's son and co-owner, James, arranges guest outings along with the hotel's boatman, Tim. It's a family affair, and a special one at that.
Doubles from £149
+44 (0)1720 422317; star-castle.co.uk
You might also like...
Oops, there are no posts.