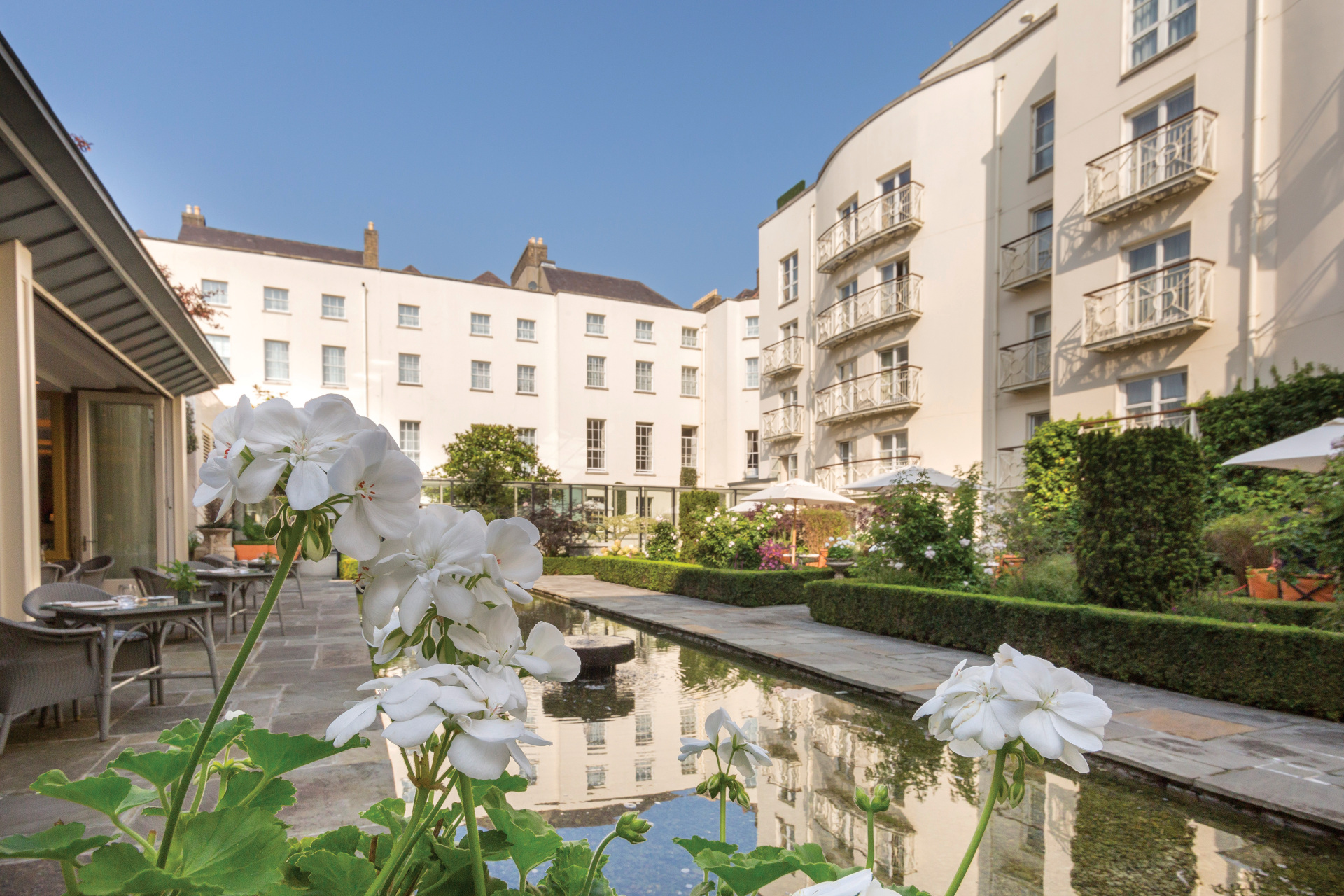 The Merrion – Dublin
---
Dublin's finest hotel is effortlessly gracious. Everything feels right, from the location opposite Government Buildings to the twinkly doormen, polished service and classically elegant bedrooms. Four tall and sober Georgian townhouses – one of which was the birthplace of the first Duke of Wellington – have been opened up to create a series of expansive, welcoming reception rooms with stucco ceilings, peat fires, antique furniture and the owner's outstanding collection of 19th- and 20th-century Irish art, which you can learn about in a discreet audio tour. Just as impressive is the formal garden, graced by Rowan Gillespie's wonderful statue of James Joyce. The fine dining restaurant is the two Michelin-starred province of Patrick Guilbaud, with the Garden Room Restaurant available for a more casual dining experience. There's also a spa with a pillared infinity pool, luxurious spa treatment rooms and newly opened Hair Salon. No surprise that the charming general manager, Peter MacCann, has been in place since The Merrion opened, but its quite a surprise to find that was just 25 years ago. It feels timeless.
Doubles from €310
+353 (0)1603 0600; merrionhotel.com
You might also like...
Oops, there are no posts.