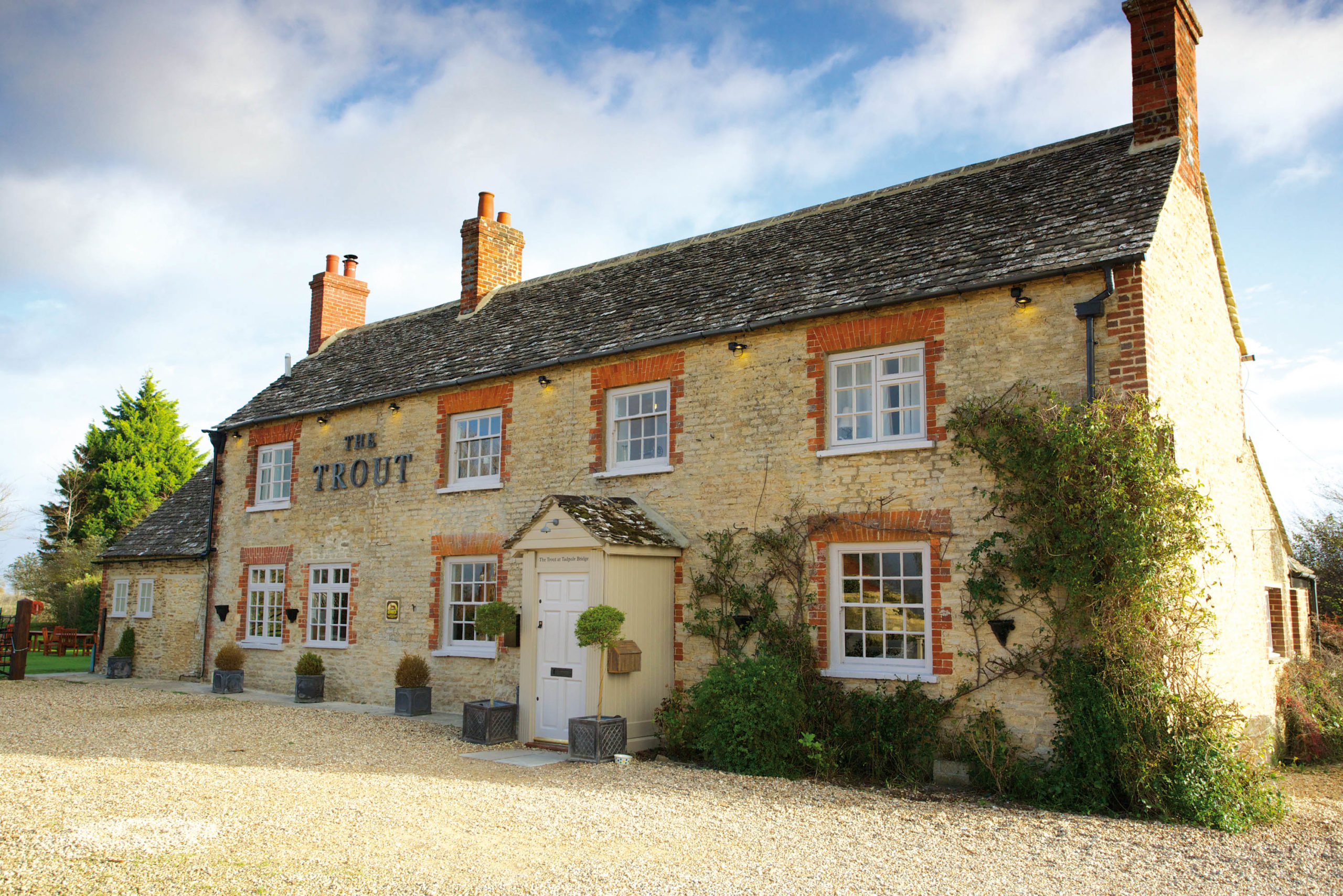 The Trout at Tadpole Bridge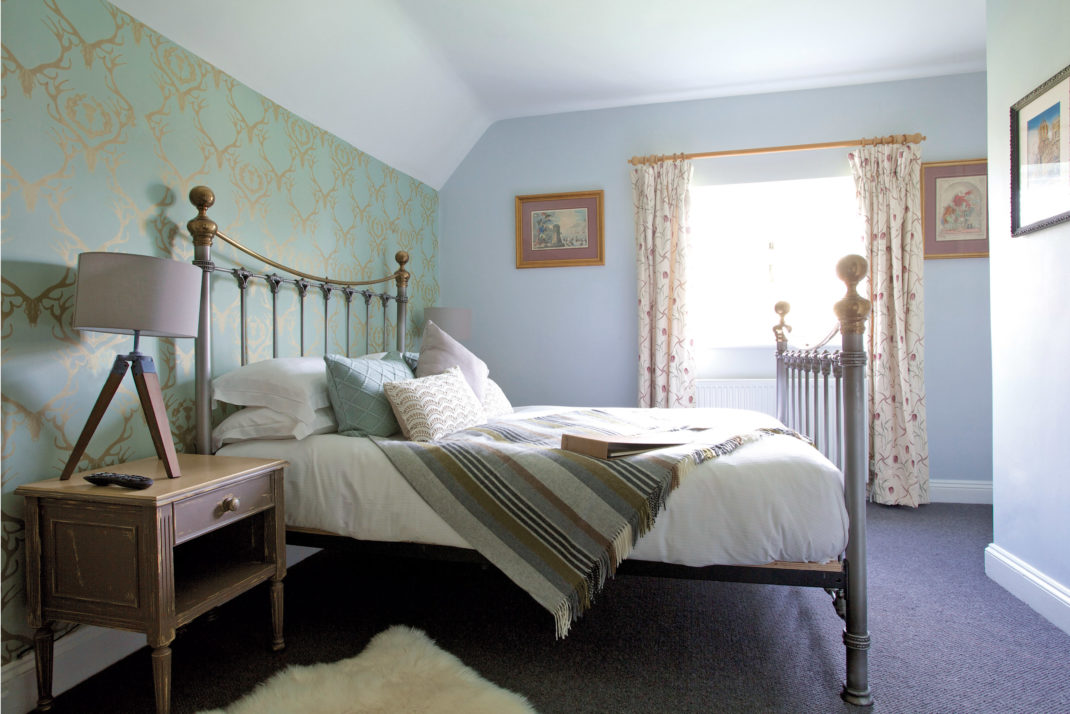 What a delightful spot. It's here that the infant Thames is at its most
peaceful, slipping past miles of understated countryside, rich in wildlife. Downstream from Tadpole Bridge are the wildflower meadows and wading birds of the Chimney Meadows Nature Reserve; across the fields
is Bampton, one of the prettiest villages in the county. Kelmscott Manor lies farther along the river, while Blenheim Palace and Cotswold Water Park are within easy reach. It's hard to think of a better base for a weekend away. The neat, old brick inn has all the hallmarks of a carefully modernised pub with rooms, one that adds up to an appealing, unpretentious, family-friendly whole. Winning ingredients include six lovely, peaceful bedrooms decorated with neutral tones and vintage flourishes; cheerful local staff; a clutch of faithful regulars propping up the bar and hearty classics on the dinner menu, which makes the most of fresh fish and local game, all served in an elegant dining room (also available to take away).