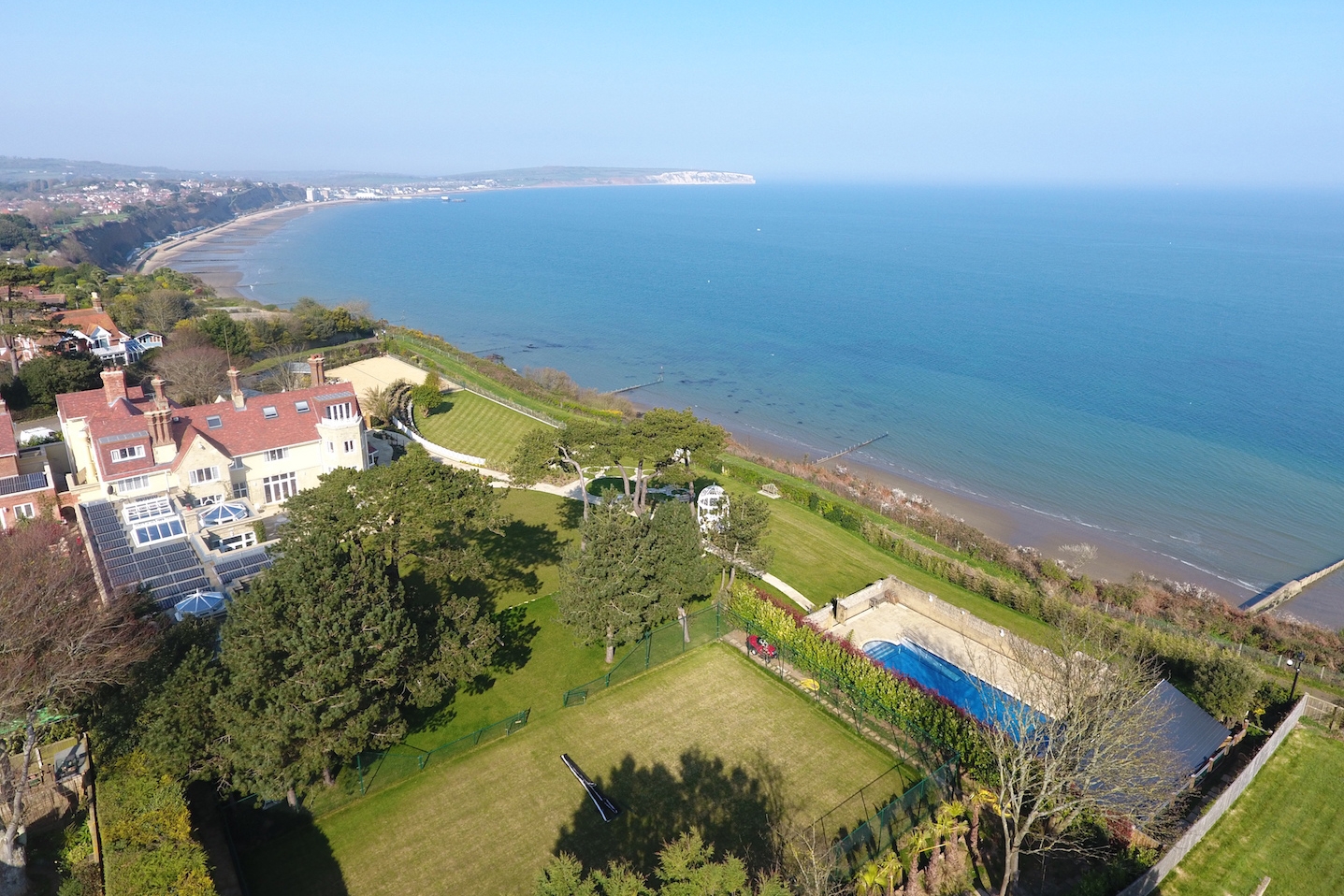 Seaside Staycation: Haven Hall In Shanklin Review
---
For a coastal getaway with a true sense of escape, look no further than Haven Hall in the Isle of Wight
With views that could have been imagined by Agatha Christie, meticulously restored Arts and Crafts architecture and its own helicopter pad set in dramatically landscaped gardens, Haven Hall could be straight from the pages of a novel. Despite the fact you might be confined to the UK this year, luckily you can book into this five star guest house for the true South of France experience. Sofia Tindall checks in to find out more.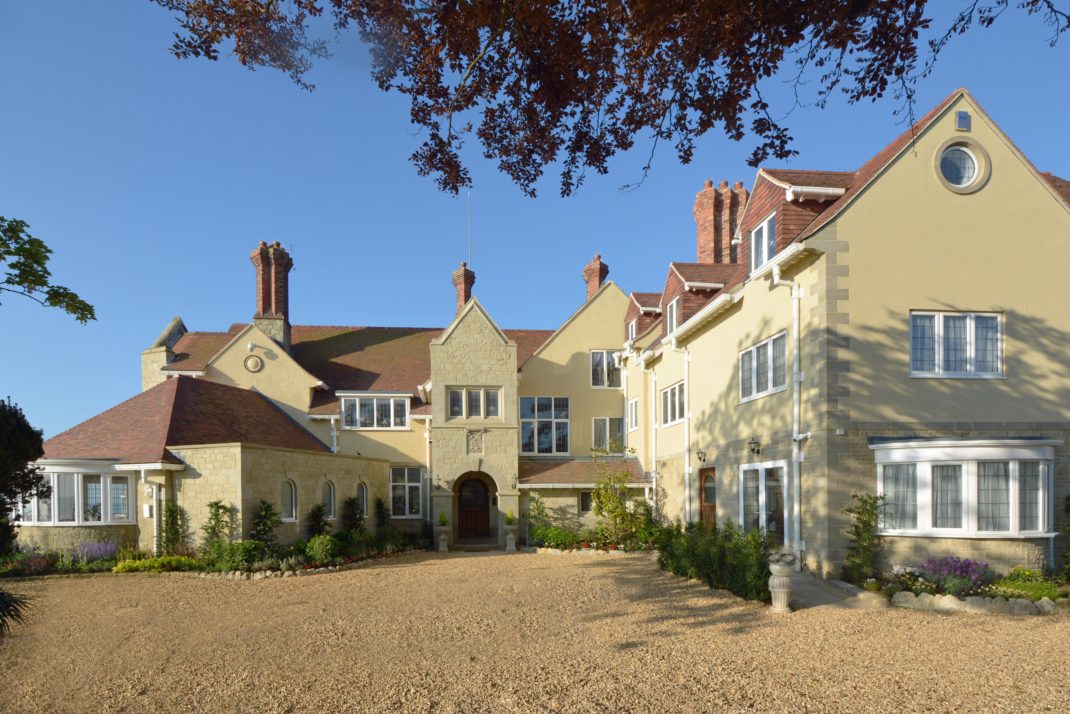 STAY
Owner-managers David and Arielle Barrett (a property developer and Yale Art graduate respectively) have combined their skills over seven years to meticulously restore this Arts and Crafts guesthouse to the highest standards of luxury. Perched on the clifftops above Shanklin: most of Haven Hall's 14 bedrooms offer sprawling, romantic views across south Wight's rugged coastline, seven of which are equipped with studio kitchens for self-catering and snug lounge areas.
Outdoors, the expertly groomed gardens, sweeping ocean vistas and sense of total seclusion are infused with an Agatha Christie sensibility. The lost-in-time feel happily, however, doesn't extend to a outdated carbon footprint. Over the years, several eco-friendly and sustainable features have been implemented, such as solar panels, electric vehicle charging points in the drive and a solar-heated pool. The latter can be accessed across the lawn from the helicopter pad (a handy facility if the drive along the military road proves too much hassle).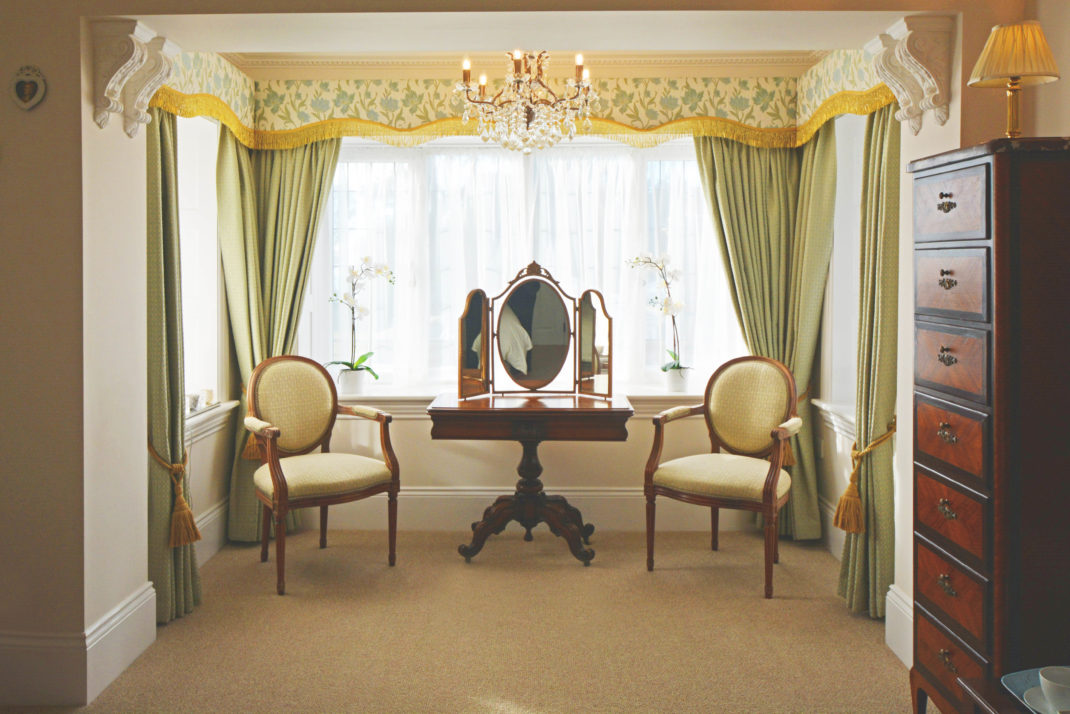 Speaking of transport, don't be intimidated by the water crossing. Not only is Wightlink's ferry a smooth 45-minute crossing from Portsmouth to Fishbourne, but it's also a more eco-friendly alternative to air miles. The flagship vessel, Victoria of Wight is England's first hybrid energy ferry, and other conservation initiatives include installing oyster cages at the Lymington port as part of the Solent Oyster Restoration Project.
DO
Beautifully-appointed reception rooms and patio furniture arranged invitingly on elegant terraces make it tempting to spend your days sipping wine outdoors, pretending you're in the South of France. But if you can peel yourself away from the gardens, Shanklin beach is only 10 minutes by foot via a rocky coastal path.
Once on the beachfront, miles of shoreline are at your disposal for long rambles or brisk morning strolls. Back at the hotel, take your pick between improving your backhand in the greenery-draped tennis courts or your backstroke in the palladian-style pool (the sauna is temporarily shut in accordance with Covid guidelines). There's also a well-stocked honesty bar if you'd prefer to relax with an evening tipple and the papers.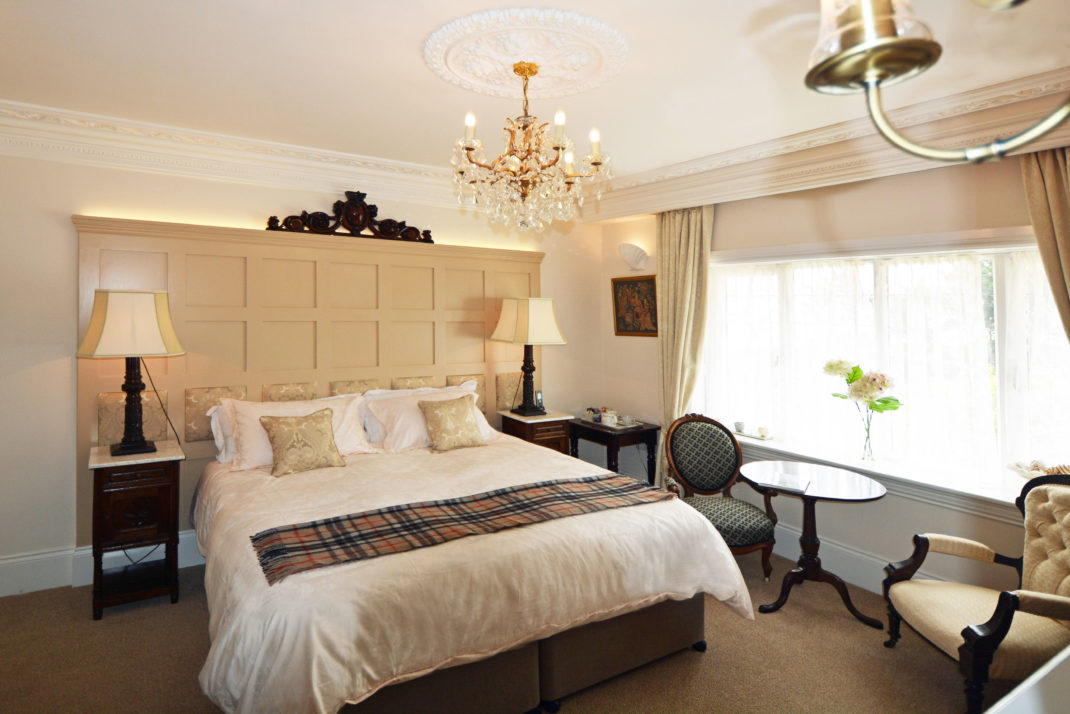 EAT
A fresh continental breakfast of newly-baked croissants, fruit and yoghurt is served in the sun-drenched dining room, as well as a full English with eggs perfectly cooked to your preference. Seamlessly accommodating social distancing measures, some temporary changes to the service include fewer, spaced tables, staggered seating times and table service instead of a buffet. As guests eat, David often buzzes in and out: an attentive yet unobtrusive presence attending to requests and checking in on guest experience.
A minor drawback at Haven Hall is that there's no restaurant, but you won't go hungry. Local restaurants within easy reach include the Smoked Lobster in Ventnor (for fresh local seafood) and The Cottage in Shanklin (though make sure you book ahead as tables fill up quickly). If you're able to drive 30 minutes further afield, the Terrace in Yarmouth has recently caused a stir among foodies, making it onto The Times 30 Best Beach Bars and Restaurants.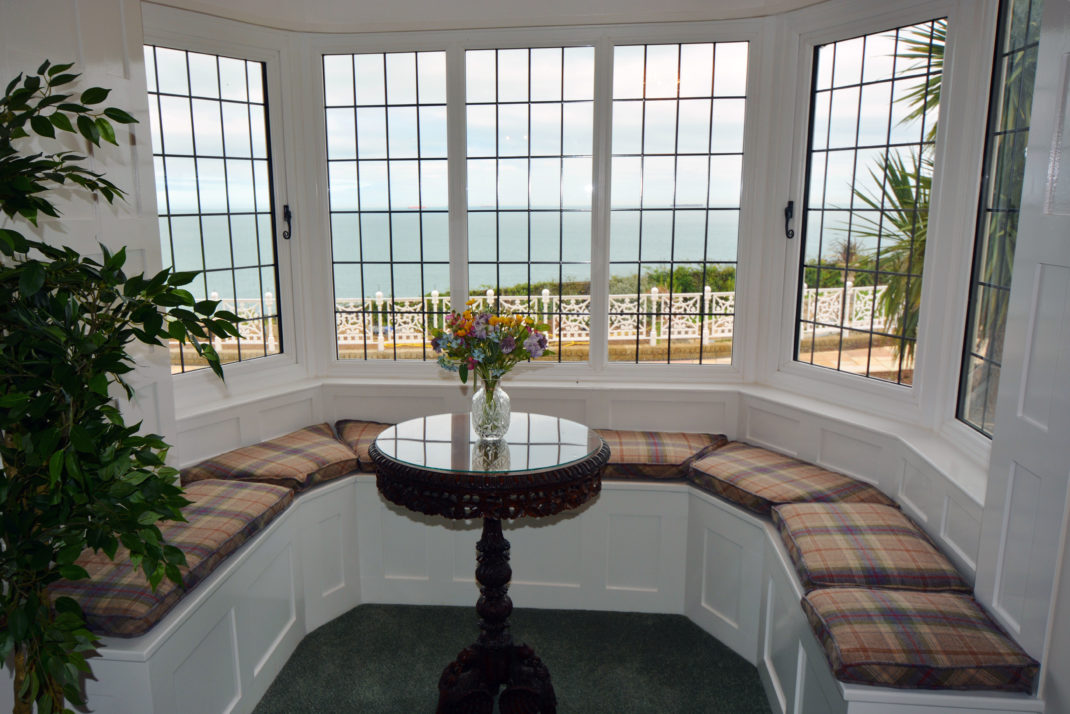 FINAL WORD
With its lost-in-time charms, flawless standard of hospitality and gardens and interiors straight out of a novel, it's no wonder Haven Hall has attracted celebrities and the superprime alike. A sustainability-conscious staycation at the English seaside (especially if you're able to arrive in a chopper) has never been more appealing – but as it's shut from 15 November to 1 April you'll have to get your booking in quickly.
BOOK
Wightlink offers three routes from Hampshire to the Isle of Wight. Day returns from £56.50, overnight returns from £72.25 for a car and up to 7 passengers | wightlink.co.uk
Haven Hall Double room from £420 for a double, on a B&B basis | havenhallhotel.com
You might also like...
Oops, there are no posts.