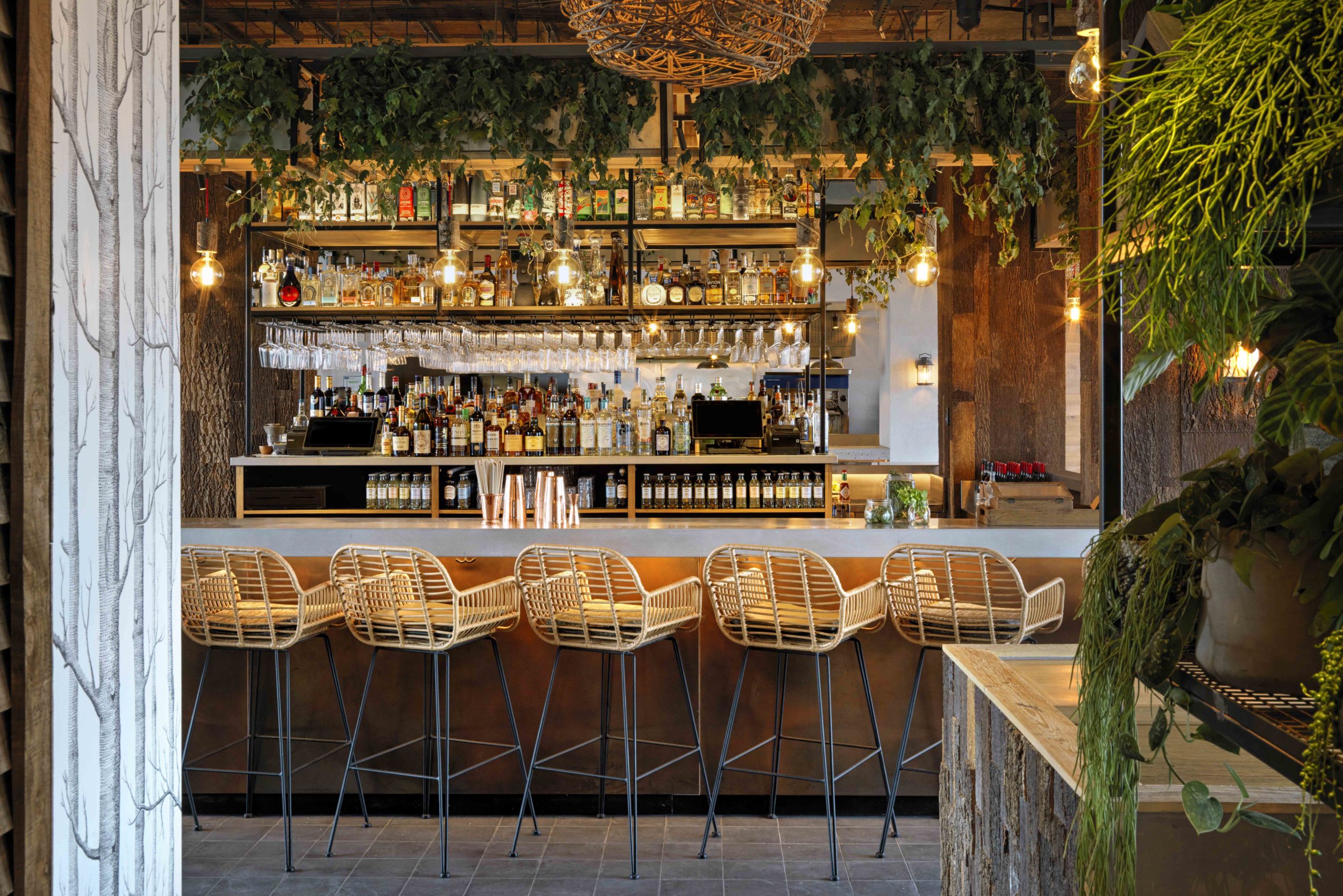 City Staycation: Treehouse in Marylebone
---
With 360 views and eco-luxury touches, this is the perfect playground for a weekend city break
Looking for pandemic-proofed weekend getaway? With Robinson Crusoe-esque interiors, views for days and the best rooftop cocktails in town, Treehouse in Marylebone ticks a lot of boxes for a city escape. Not to mention its new social-distancing friendly wellness package to keep up with your lockdown fitness goals. Sofia Tindall heads to west London to check it out.
Treehouse Marylebone Review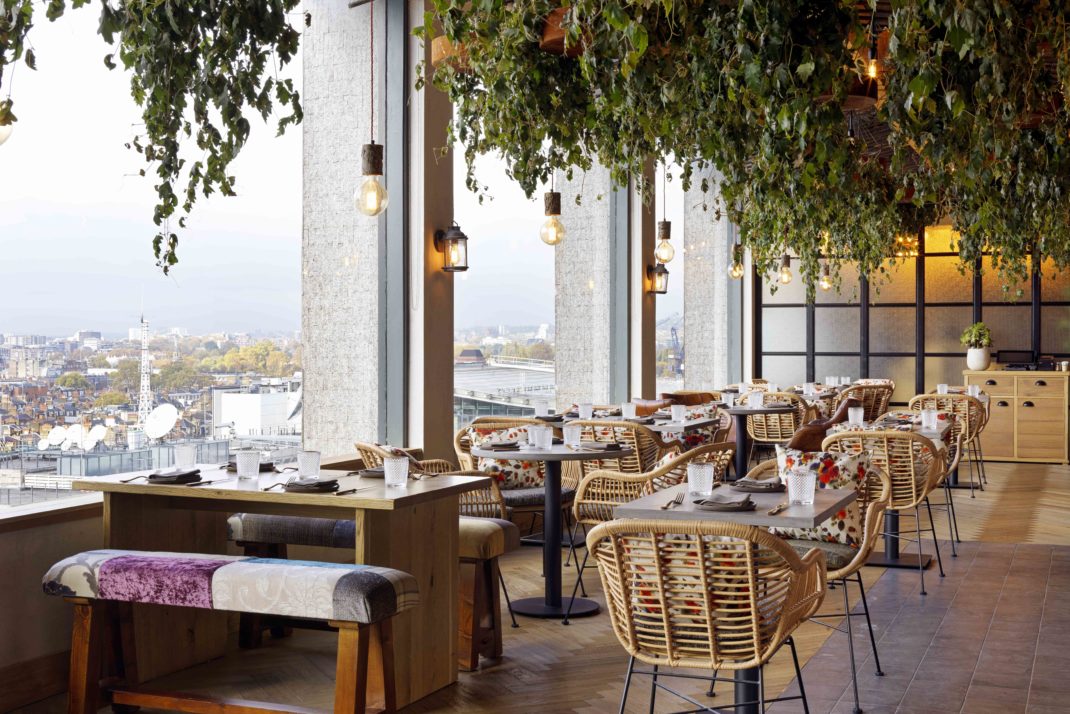 STAY
For Olympic level rooftop cocktail-instagramming, you won't do better than the Treehouse hotel in Marylebone. With a hipsterish coffee bar, Mexican-North American restaurant and rooftop bar, the Nest, perched panoramically above it all: this new addition on the former site of the Saint Georges hotel is the first London hotel of US-based SH Hotels. Its older siblings include the ultra-opulent Baccarat Hotel in New York and sustainably-focussed 1 Hotels.
Situated in Langham Place, it's also stone's throw from the cosmopolitan buzz and Michelin star restaurants of Oxford Circus, Soho and Regent Street. Normally on arrival guests would zip up to the 15th floor Madera restaurant to check in, but for the time being reception is housed in the more unassuming ground floor Backyard cafe. On arrival, you're handed a bag containing Treehouse-branded sanitizer, disposable face masks and gloves. Other temporary Covid-19 precautions include Sheila Wright Akinsete-designed Liberty print masks for all staff (who also manage to deliver speedy yet relaxed service from a strict 1 metre distance).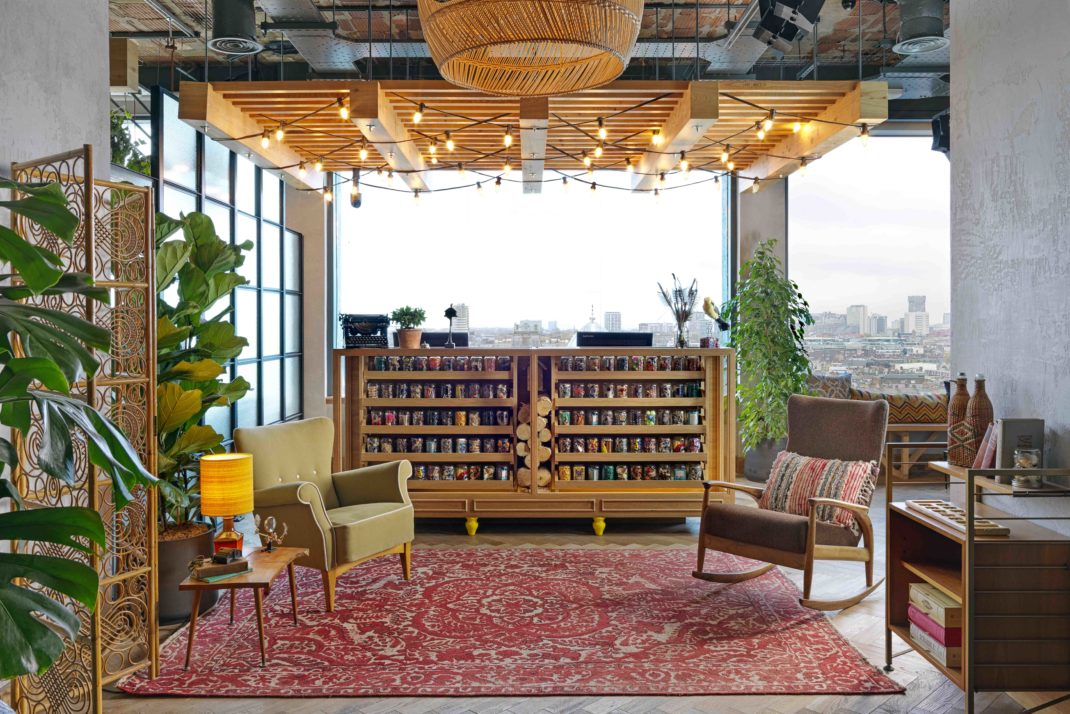 95 rooms stay faithful to the treehouse theme with tree-trunks snake up through floors, cuckoo clocks hang at random on the walls, and there are plenty of luxury modern touches like glass bathroom walls and in-room Sonos speakers. For the true A-list experience, book into the 12 suites which each have freestanding copper baths and more high-rise, dramatic views.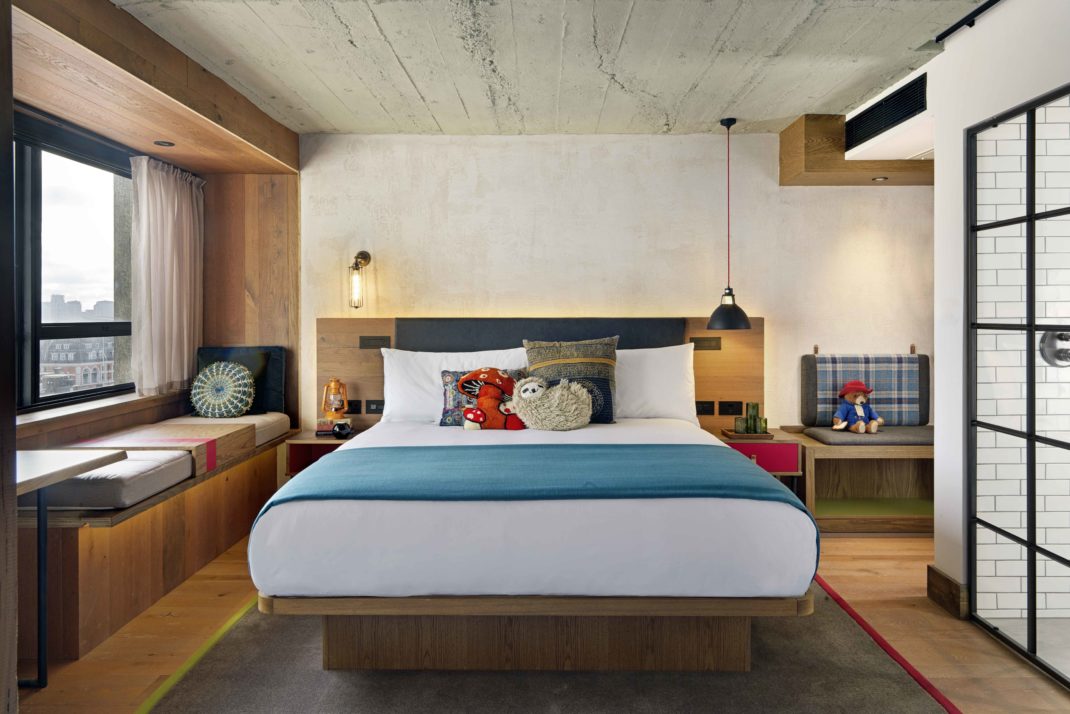 DO
With the whole of London on your doorstep you're spoiled for choice when it comes to activities, but wellness warriors are particularly well catered to with new in-house programmes to boost fitness goals. The 'move your frame' package with London's FRAME studio includes a one-to-one personal training session using room furniture for anything from barre classes to soothing bedtime yin yoga. Meanwhile Facegym masterclasses (held at the Nest) are a socially distanced, hands-only workout that help lift, tone and tighten facial muscles that have grown tired from frowning at Zoom screens. Prefer a more analogue mode of exercise? Whizz around the streets on the hotel's rental bikes drinking in regency architecture and the magnificent inner-city parks (Hyde Park is just a short walk and even shorter cycle away).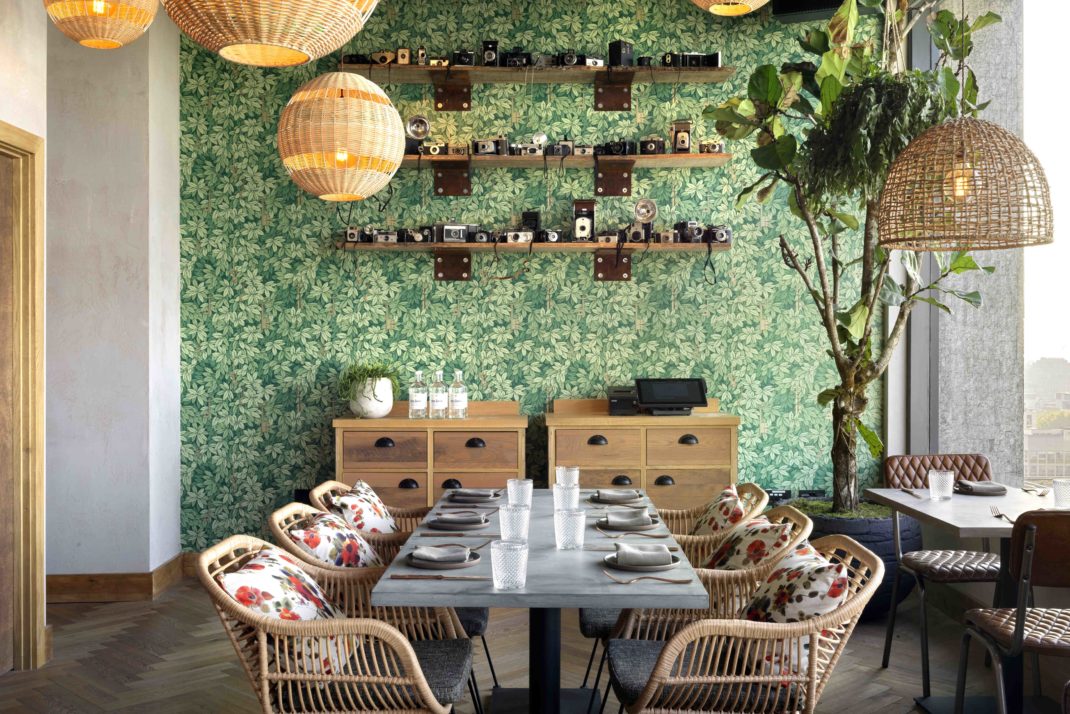 EAT
For breakfast and pre-dinner aperitivos, head to the Nest. Emerging from boughs of draped wood and flamboyant greenery, you'll be greeted with far-flung views of the city from both sides. A focal point is the bar, which rises Robinson-Crusoe style in wicker and wood from fronds of greenery, opening out either side via floor-to-ceiling walls. Simply take your pick between relaxed seating in four-person booths or, perch on high wicker stools at a narrow bar for East-facing views of the London Eye, Shard and Gherkin.
A more industrial feel takes over in the 15th-floor Madera restaurant, with acres of aged copper and concrete tabletops, pendant lights and cocoon-like leather and wicker chairs. Head chef Emanuel Machado's food is the perfect balance of delicate, comforting and visually enticing: snakes of sashimi decorated with flowers, bubbling quesadillas and sizzling sliced steaks. Best of all, if you ask nicely (and if you're suffering from food and wine coma) the staff will arrange for dessert to be sent directly to your room to enjoy with a film on one of the vast widescreen TVs.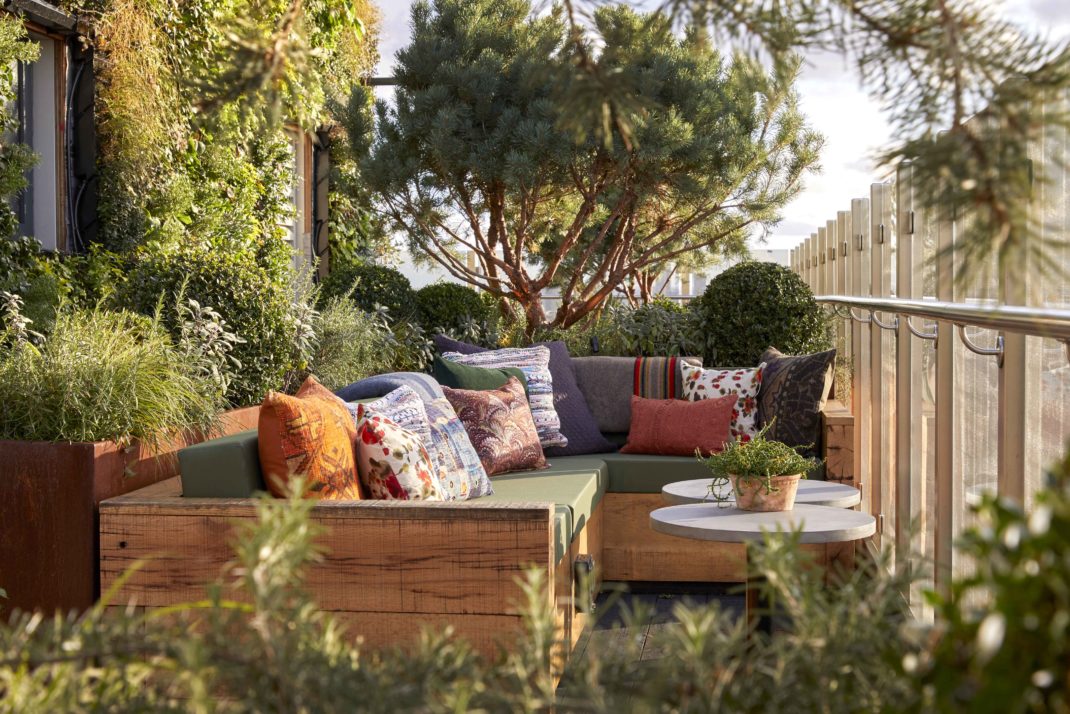 FINAL WORD
For a pandemic-proofed escape from adult life with a touch of AA Milne's Hundred-acre-woods vibes about it (and cocktails thrown in) – there's no better place to stay. In conclusion; it's the playhouse you've always dreamed of.
BOOK
Doubles from £250 | treehousehotels.com