Spa Review: Lime Wood, New Forest
---
Lydia Gard gets physical at Lime Wood's Herb House
Lydia Gard checks into the Lime Wood hotel in the New Forest for a taste of it's new, muscle-busting fitness retreat at Herb House's newly-installed rooftop fitness suite. Prepare to sweat it out with trainer Matt Roberts, re-fuel with Angela Hartnett's delicious on site cuisine, and finish off with a Bamford deep tissue massage.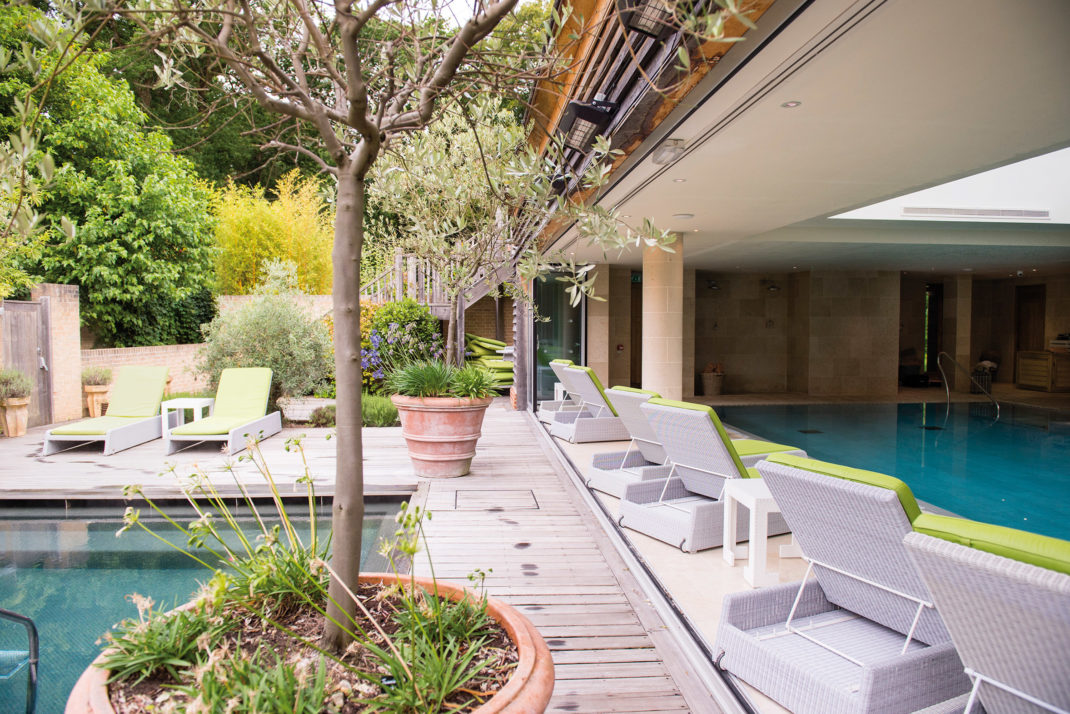 Lime Wood Herb House Review
It would be easy to assume that, after so much initial hype and positive press coverage, the Herb House Spa at Lime Wood Hotel would simply sit back and rest on its well-earned laurels. But luckily it turns out not to be the case.
Already at the top of its game, the only way to offer more was to draft in personal trainer Matt Roberts – the man-machine responsible for some of the most honed abs in the world. And he's not just there in name. Book one of Lime Wood's new three-day fitness retreats and Matt will personally throw his weights around Herb House's sleek, new, super cool rooftop gym, alongside a team of stellar trainers.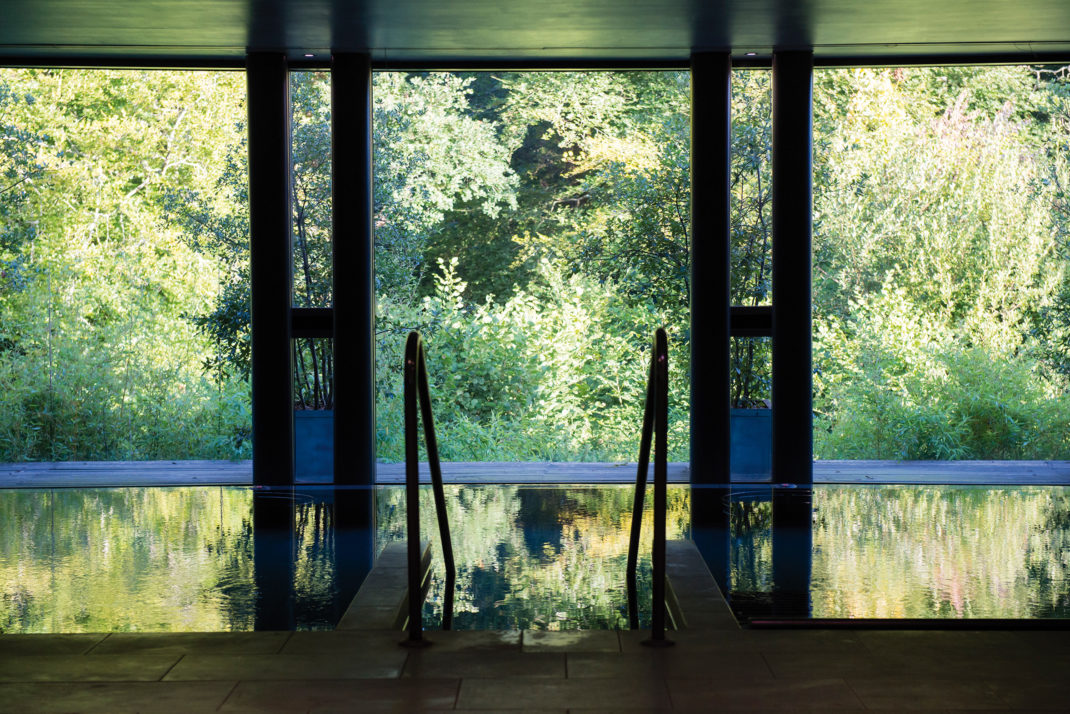 The whole space has been reconfigured with functional fitness in mind, as per the Matt Roberts philosophy: mobility and stability for effective movement and a strong and mobile body. So don't be surprised if, like me, you find yourself attempting to dead lift your own body weight before spinning flat out for 40-second intervals that feel ludicrously long and set your lungs on fire. I'd also wager that, by the end of one session, you'll have vengeful thoughts about the swish new Technogym equipment Matt has installed. But there's always rooftop yoga or a deep-tissue Bamford massage to set you up again for tomorrow.
Hang on, you're thinking. What's the point of putting yourself through all that hard work if, ultimately, you're going to prop yourself up at the fancy courtyard bar in your best shoes and sink a bottle of wine before opting for the pork shoulder at Lime Wood's in-house restaurant Harnett Holder & Co? Luckily, that's not the case. Leading nutritional therapist Amelia Freer has been quietly consulting in the kitchens, working alongside Angela Hartnett and Luke Holder to season their irresistible offerings with her sensible, holistic principles. So now the menu's designed to give everyone access to dishes that are both nourishing and delicious. Amelia isn't one for fad diets. It's all about balance, as you'll discover if you attend one of her brilliant workshops, cookery classes or events – but you'll have to be quick because they sell out faster than her kohlrabi salad.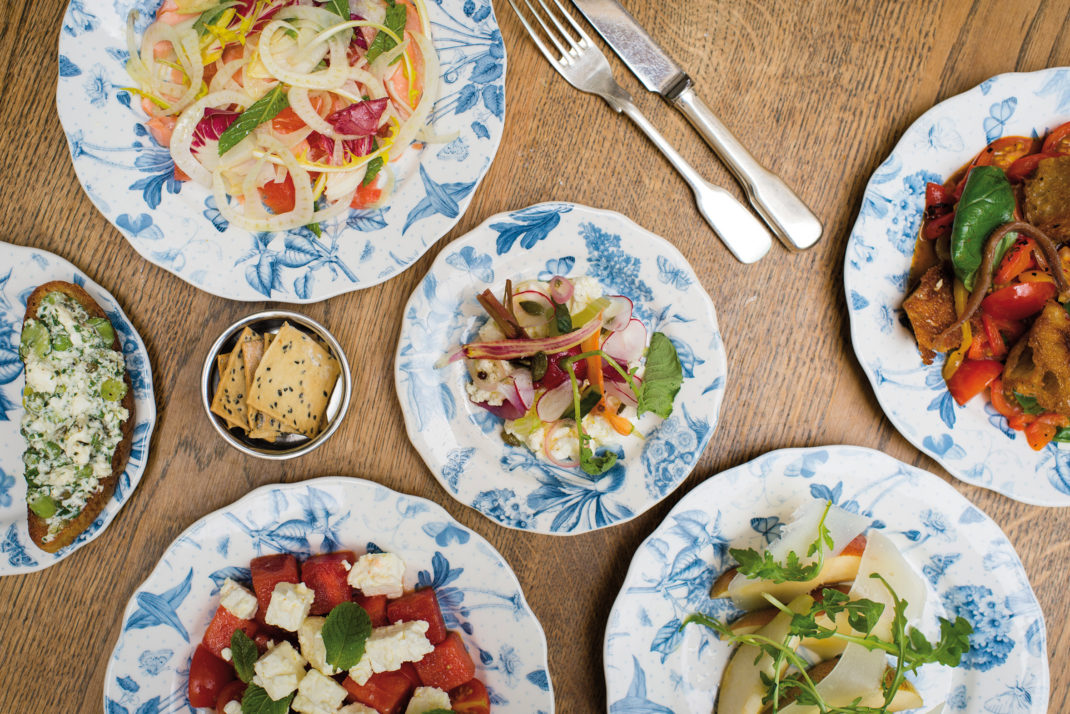 Everyone likes a bit of R&R, but since few of us are willing or able to fly halfway across the world right now to drink juice in a jungle (and potentially quarantine afterwards) it's hard to think up an excuse not to spend three days at Lime Wood, shifting those lockdown kilos and eating heavenly, healthy food. You're sure to work hard, eat well and come home toned and glowing.
BOOK IT: The retreat is £850 per person and includes two nights, two hour-long massages, all meals, use of the Herb House Spa and 16+ hours of small-group training sessions in the Matt Roberts rooftop gym, the New Forest National Park and the movement studio, tailored to individual preferences and abilities. (Lime Wood has Covid-19 safety measures in place). limewoodhotel.co.uk.
READ MORE
Spa Trek: Preidlhof, South Tyrol / Country and Town House Spa Guide