Salthouse Harbour Hotel in Ipswich, Suffolk is an idyllic getaway spot in the UK. Rosayln Wikeley tries it out for herself, and is pleasantly surprised by the beauty of Ipswich harbour and its delicious fresh fish… 
Review: Salthouse Harbour Hotel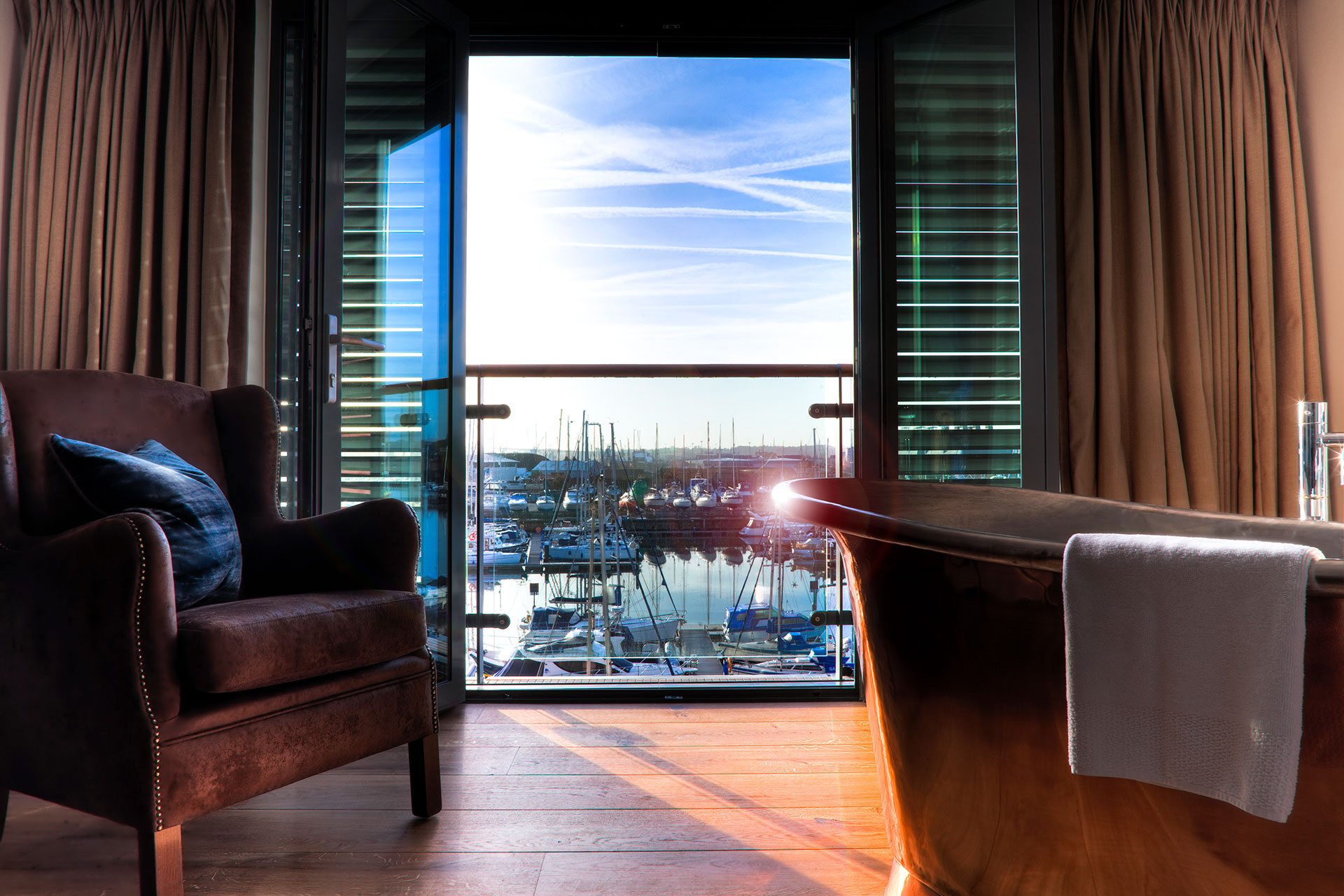 While Ipswich may not immediately conjure up visions of glistening harbours, moonlit baths and picnics aboard a yacht, Salt House Harbour will surprise you.
Compared to the deadlocked traffic enjoyed by weekend commuters to the South Coast, the one and a half hour whiz out of London is a breeze. The unique penthouse and top floor rooms of Salthouse Habour are well worth the stretch with views across the harbour, standalone copper baths positioned so you can soak and gaze at the harbour lights, and an enormous, heavenly bed with duck feather pillows. Once you have the lights dimmed, their retro radio soothing you, along with a gin and tonic, dressing for dinner becomes quite the chore.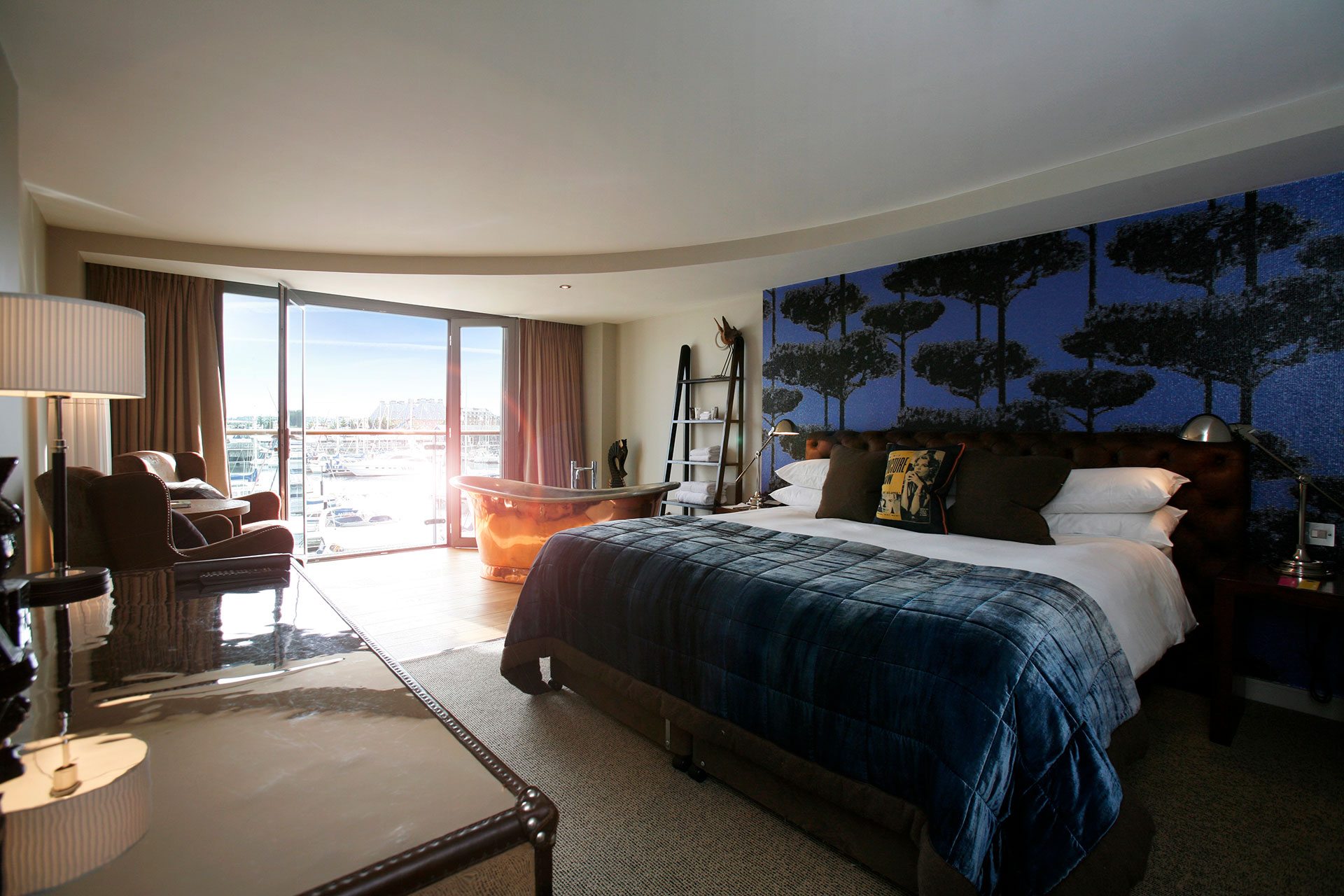 A combination of retro chic and rustic seaside pervades the hotel rooms, while the restaurant takes on more of an industrial aesthetic. They have mastered their mood lighting here with a cozy amber haze and warmth from the copper bar. An obvious perk, sitting on the harbour, is the freshly caught fish which 'always runs out' and is as popular with the locals as it is with guests visiting from afar. Salthouse Harbour is an incubator for formidable chefs, going on to spread their wings, opening London haunts such as Picture. While the bar is positioned in the restaurant, it's far enough from the dining area to claim a more energetic ambiance, with an exceptional wine list to boot. The Hungarian wine is of particular note.
As the hotel sits directly on the Harbour (breakfast al fresco is highly recommended) there are great opportunities for motor-boat outings organised by the hotel, from adventuring along the coast to elaborate picnics aboard a yacht. Anything is possible, with staff willing to go beyond the call of duty.
Sure enough, this contemporary seaside hotel's greatest asset is its staff, their attentiveness and a tight 'family-like' operation they run. They share the same pride for their town as the hotel and have been nurtured by management from the day one. Such enthusiasm for Salthouse Harbour, its restaurant offering and local activities is infectious. It's this warm reception, above all, that will guarantee your return.
Book it
Rooms at the Salthouse Harbour Hotel start from £179 per night. www.salthouseharbour.co.uk
---