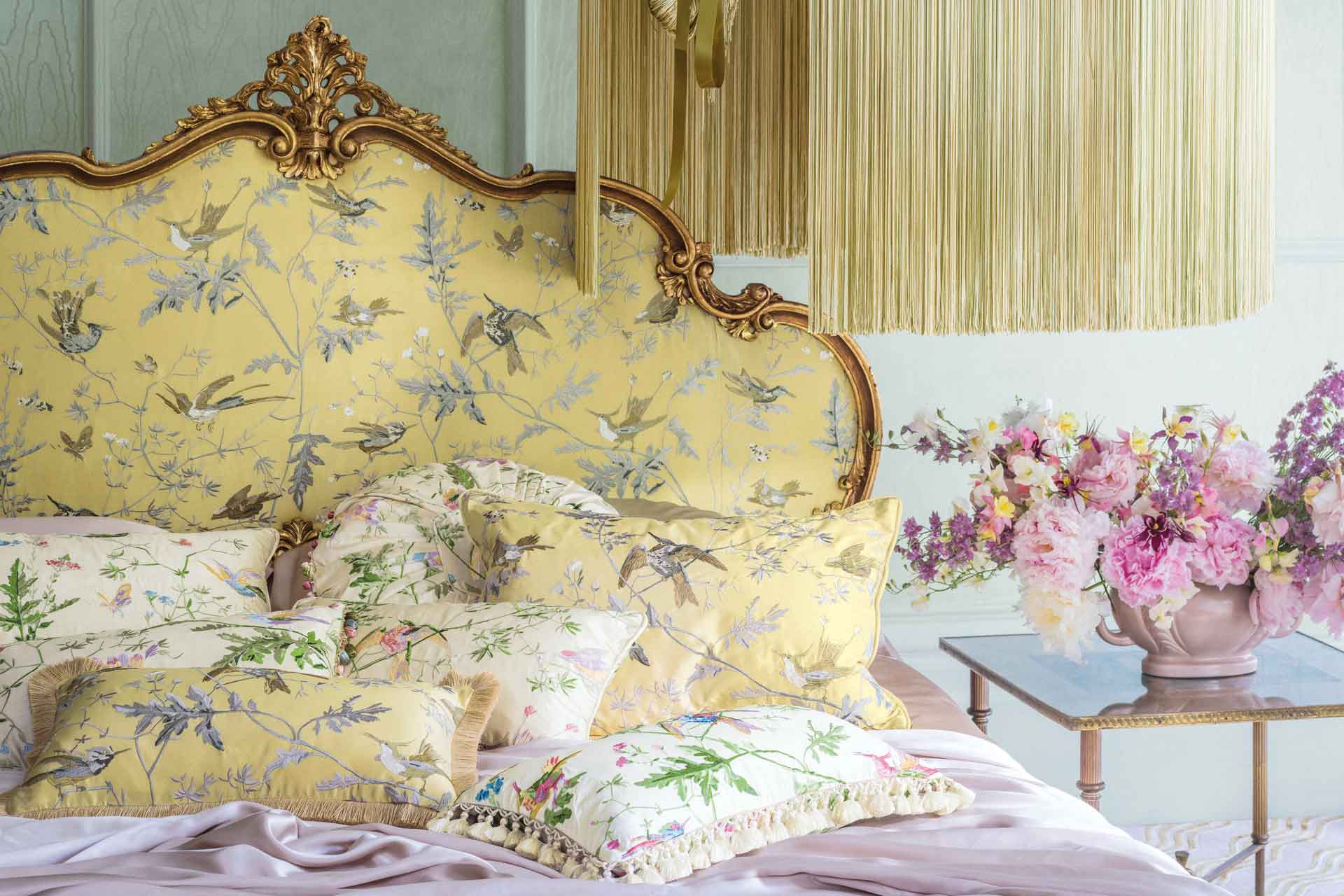 Beautifully Crafted Wallpapers & Printed Fabrics By Cole & Sons
---
Cole & Sons is a Great British Brand 2023
Cole & Sons is an entry in our Great British Brands 2023 book. 
Cole & Sons: Great British Brand 2023
'The passion of the team and their focus on keeping going when things get tough is what helps us as a brand overcome challenges. We launched two collections during 2020 despite the pandemic: "Seville", and our beloved collaboration with the Historical Royal Palaces. This was followed in 2021 by "Ardmore – Jabula" and then this year, "The Gardens". It's really beautiful: the team spent almost six months hand-painting to achieve the intricacy and the correct colours of each design. It's been very successful for us and we're immensely proud of it. 
'We also collaborated with Stella McCartney on a collection, which pushed us as a brand to be more sustainable. Our designs are "more is more" but our product is "less is more" because you don't wallpaper every day. It's something that lives in a home for many years so what we offer is already sustainable in that sense. We developed a new substrate base for our wallpaper using 79 percent renewable fibre and we're looking at moving more of our products over to this base in the future.
'In the contract market, we have seen many projects where our designs are beautifying spaces around the world, from hotels to theatres and even an opera house in Cairo. Our close connection to architects and the interior design community is vital for our brand; we wouldn't be here if it wasn't for them and our clients.
'I think the same challenges we faced at the beginning of 2022 will continue this year because of the geopolitical uncertainty. It's something that is out of our control. All we can do is count on the ability and talent of our teams to strengthen our global position in luxury goods.' Marie Karlsson, Creative and Managing Director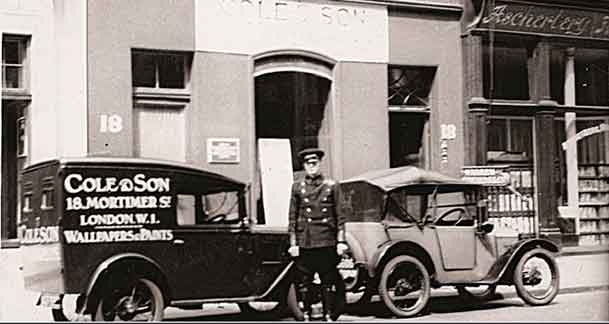 Brand Timeline
1875
Cole & Son is founded in north London, in a vibrant hub of more than 190 block printing companies.
1959
The brand's much-loved and recognised 'Woods' wallpaper design launches to great success.
1961
The company receives the Royal Warrant as a supplier of wallpaper to Her Majesty Queen Elizabeth II.
2019
Cole & Son branches out into textiles with the release of 'The Contemporary Collection – Fabrics'.
2022
The head office moves to a beautiful 19th century building in Chelsea, where the first London flagship store opens in 2023.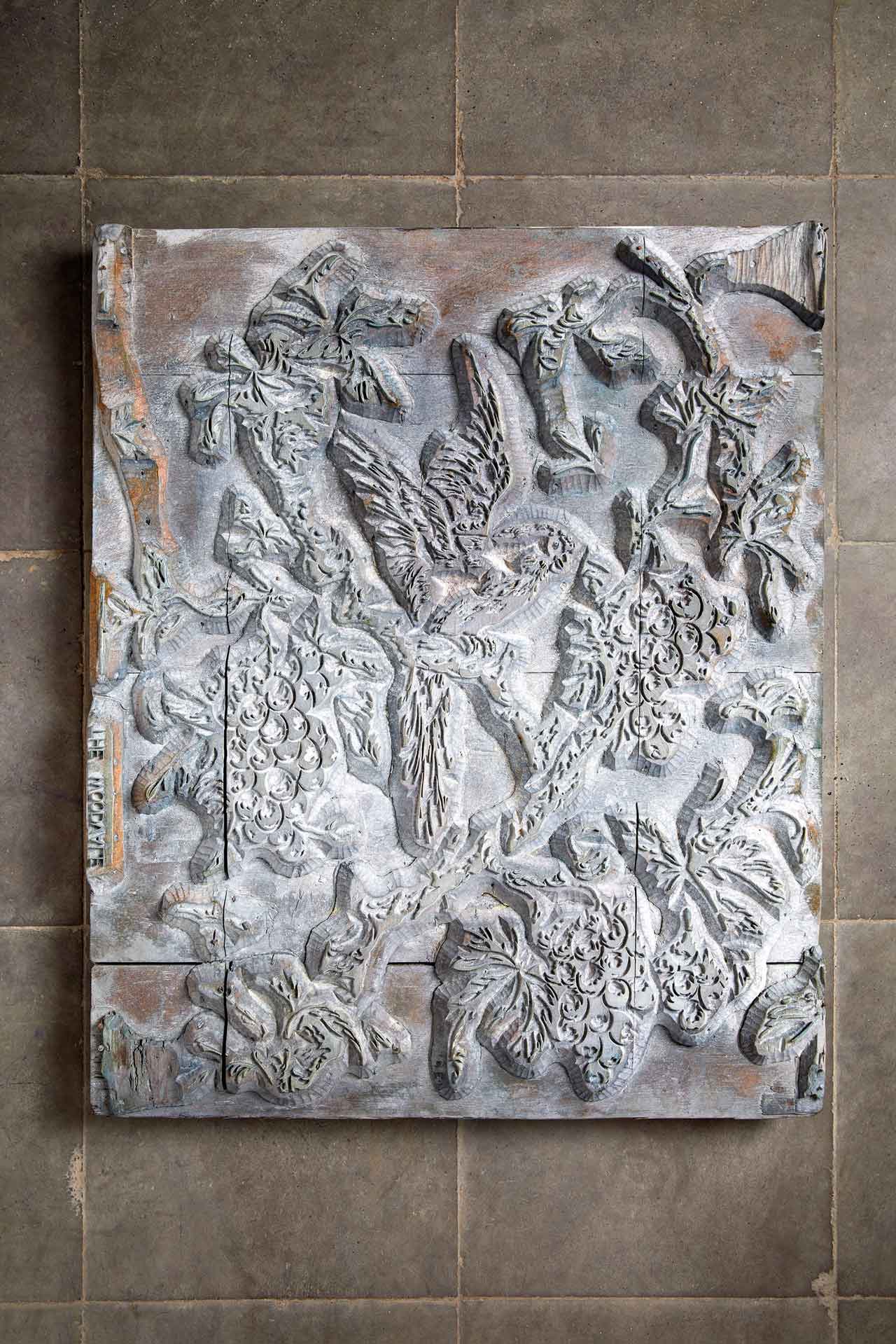 DID YOU KNOW? 
In the early 20th century, Cole & Son's founder pioneered printing techniques still in use today, such as flocking that imitates velvet and the use of mica to imitate silk. 

The company has over 2,000 handcrafted blocks in its archive.

During the mid-20th century Cole & Son's Fitzrovia showroom hosted Britain's elite, with a record seven duchesses visiting in a singular day to choose their bespoke wall coverings. 

'Elephant toenail' was the nickname given to an ingredient called 'gum tragacanth' which Cole & Son often uses in block printing to give a watercolour effect. 

The blocks used for printing were evacuated to Norfolk during the Second World War due to their historical importance. 
COLE & SON
3 Jubilee Place, London SW3 3TD
+44 (0)20 8442 8844