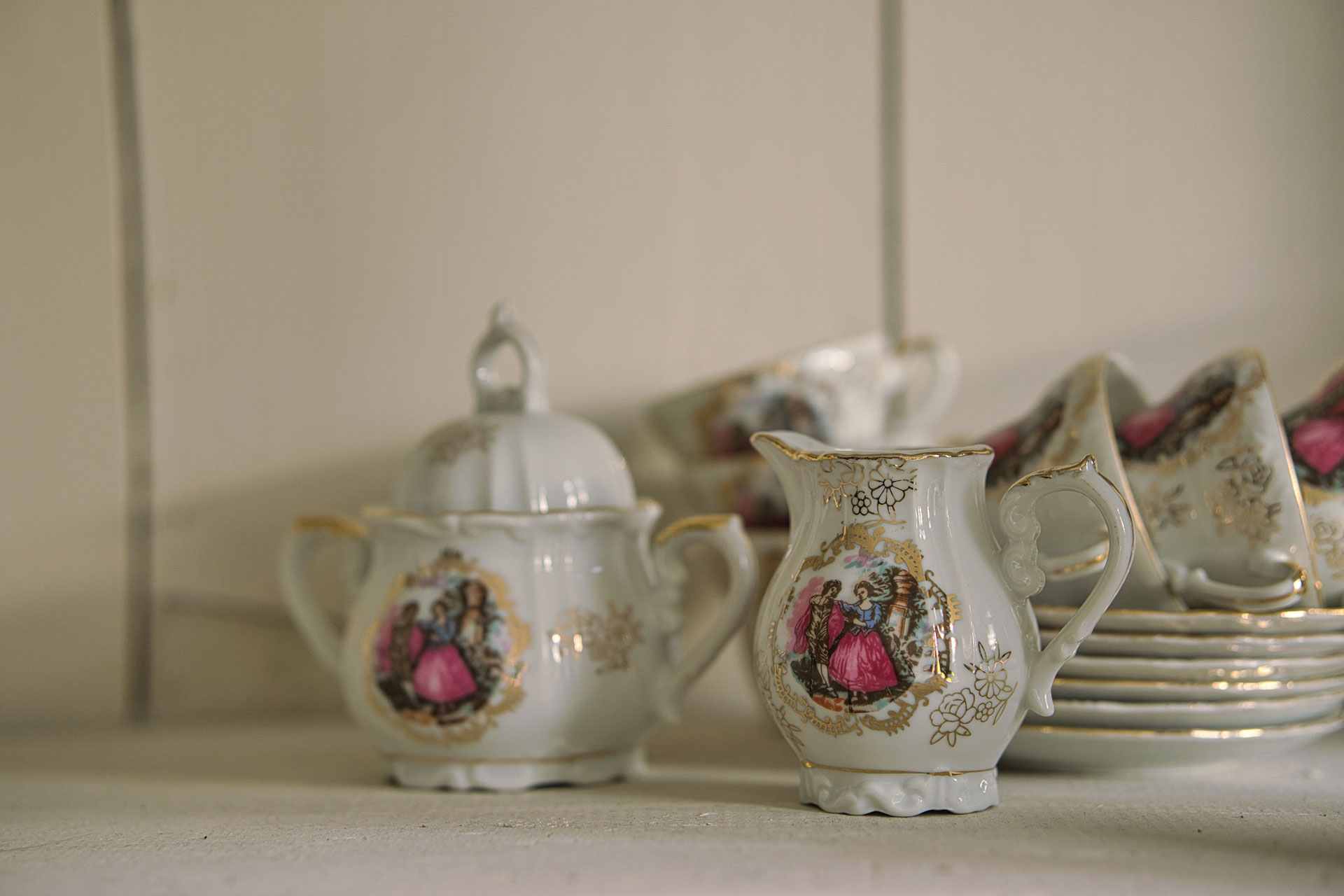 The Best British China Brands
We're spilling the tea
Pop the kettle on and we'll whisk you through the historical classics of British ceramic brands. Here are the best British china brands to know. 
The Best British China Brands
Wedgwood
Arguably one of the most historically acclaimed British china brands is Wedgwood. It all began way back when in 1759 when Josiah Wedgwood I started out as an independent potter in Burslem, England.
The pottery later caught the attention of Monarchs, Royal Families and Heads of State. Queen Charlotte, who reigned in the latter half of the 18th Century to the beginning of the 19th, was the first royal to ordered a set. She specifically went with a set of cream coloured earthenware.
Apparently the tea set filled her with so much joy that Josiah Wedgwood was granted permission to style himself 'Potter to Her Majesty' and call his cutting edge Creamware, the 'Queen's Ware'.
Since then many a Wedgwood tea set and the like have graced regal tables across the world. That's also including the Vatican, the Kremlin and the White House too, mind you.
It was in 1995 that Wedgwood got another royal seal of approval: the Royal Warrant, a mark of recognition of those who have supplied goods or services to the Royal Households for at least five years, from Her Majesty Queen Elizabeth II.
Fast forward to today (only a couple of hundred years or so), and many of Josiah's pots that he originally made, are still being produced today.
Cornishware
Running for over a hundred years, the iconic blue and white stripes of Cornishware were originally inspired by the blue skies and white-crested waves of Cornwall, which is where the brand got it's name.
It's historic wares throughout the 20th Centuries are now collectable items. But the brand produces plates, teapots, mugs still today in the west country, painting the same iconic stripy lines.
@cornishware | cornishware.co.uk
Emma Bridgewater
Founded by Emma Bridgewater in 1984 when she was looking for a birthday present for her mother and she couldn't find a cup and saucer she liked, the name has now become one of the largest pottery manufacturers in the UK in Stoke on Trent.
Featuring quintessentially British designs that typically feature motifs around the country's flora and fauna (and of course, plenty of dogs), Emma Bridgewater is a timeless classic.
@emmabridgewater | emmabridgewater.co.uk
Burleigh
Established back in 1851, much of Burleigh's pottery techniques today remain the same. The pottery still uses copper rollers for example that have been intricately made by hand, 0r their floral patterns that are still printed onto tissue paper, as part of the process.
Made in the 'pottery capital' of the UK, Stoke on Trent, Burleigh signature aesthetic is dainty floral pieces, often in blue, that are a timeless crockery piece for the home.
SEE MORE
The Best Tapered Dinner Candles / The Best Scented Candles for Your Home
Main Image: by Joran Quinten on Unsplash