Dale Rogers Ammonite: World Leaders In Rare Fossils & Exquisite Crystals
---
Dale Rogers Ammonite is a Great British Brand 2023
Dale Rogers Ammonite is an entry in our Great British Brands 2023 book. 
Dale Rogers Ammonite: Great British Brand 2023
'Nearly 40 years ago, travel was the initial driving force behind Dale's fossil, crystal and mineral collection. Today, we have a world- class range of specimens, built-up  thanks to our sources all over the world, from Canada to India and Brazil, who contact us when they find the very best pieces. For us, logistics have been the hardest challenge recently. The cost of getting materials into the country has, in some cases, quadrupled and, at the same time, service has fallen off the cliff – it's a changed industry.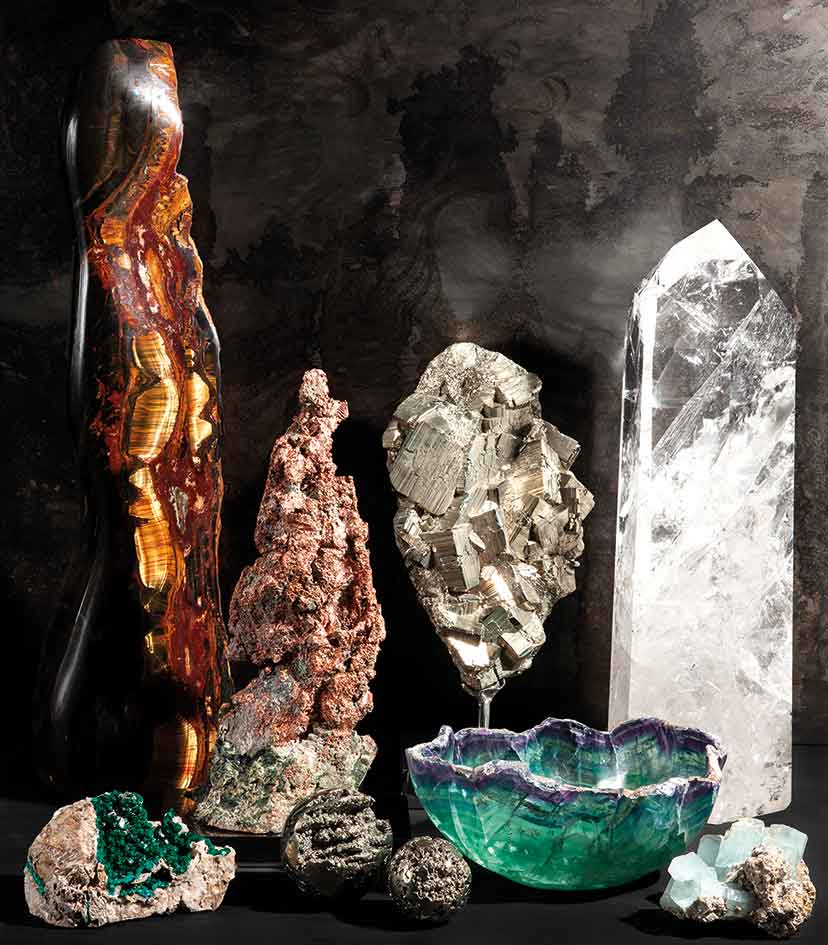 'Despite that, in the last year we have put together some phenomenal collections, including a stone called labradorite from Madagascar, which is affected by diffraction of light. When the light hits the stone and rebounds, it causes iridescence of all these vivid shades of blue and green. Many visitors to our Pimlico gallery say it looks like it has been lit from within but it's completely natural. That collection, which is one of the best in the world, was a stand-out moment. We also have a selection of Mexican fluorites, a very popular crystal for us; it's a stone that has wonderful bands of green, blue and purple running through it. 
'A big dream project for Dale, which has been in the making for nearly three years and is nearly at completion, is building a property in Essex around the specimens. It was an old granary barn that has been reimagined, not just with fossils, crystals and natural art in mind but also his own personal collection of marine antiques. It has an amazing juxtaposition of submarine-themed interiors alongside fossils and crystals; it's very wacky, very Dale and off the wall. It will likely be open by private appointment for our top clients who want the full experience of being surrounded by monolithic, architectural pieces.' Luke Garwood, General Manager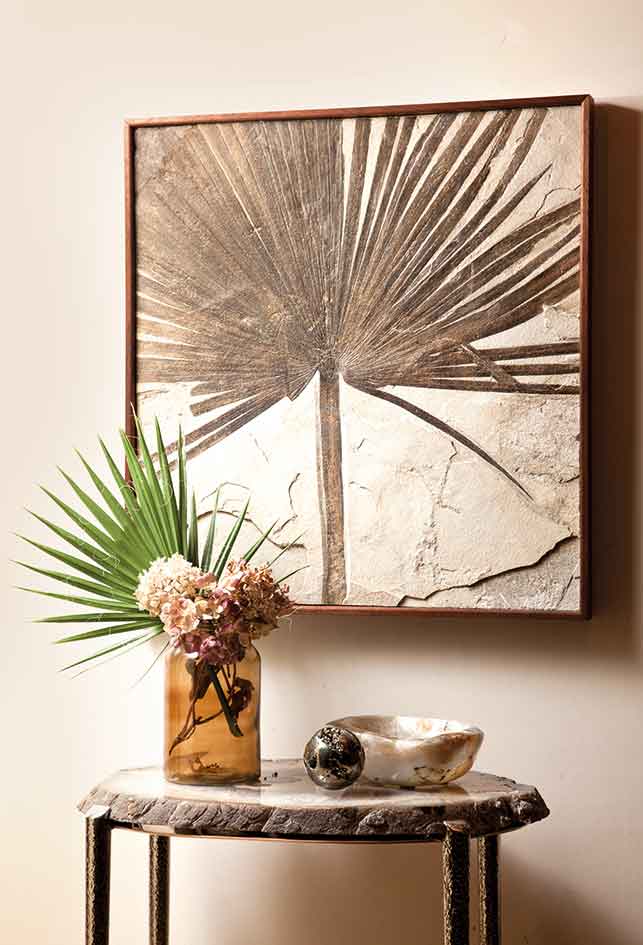 Brand Timeline
1986
Dale Rogers' love of fossils begins in Tangier. He discovers a 350 million-year-old shell bed – and the collection was born.
2000
After years with a stall on Portobello Road, the brand's first proper London showroom opens in  Kensal Green.
2007
Dale Rogers opens his flagship gallery on Pimlico Road that continues to be the company's main hub today 
2009
The company opens a private appointment warehouse in north-west London, housing the largest collection of fine natural art in the UK.
2012
Dale Rogers presents 'The Atlas Medusa', arguably the finest Ammonite fossil ever found worldwide.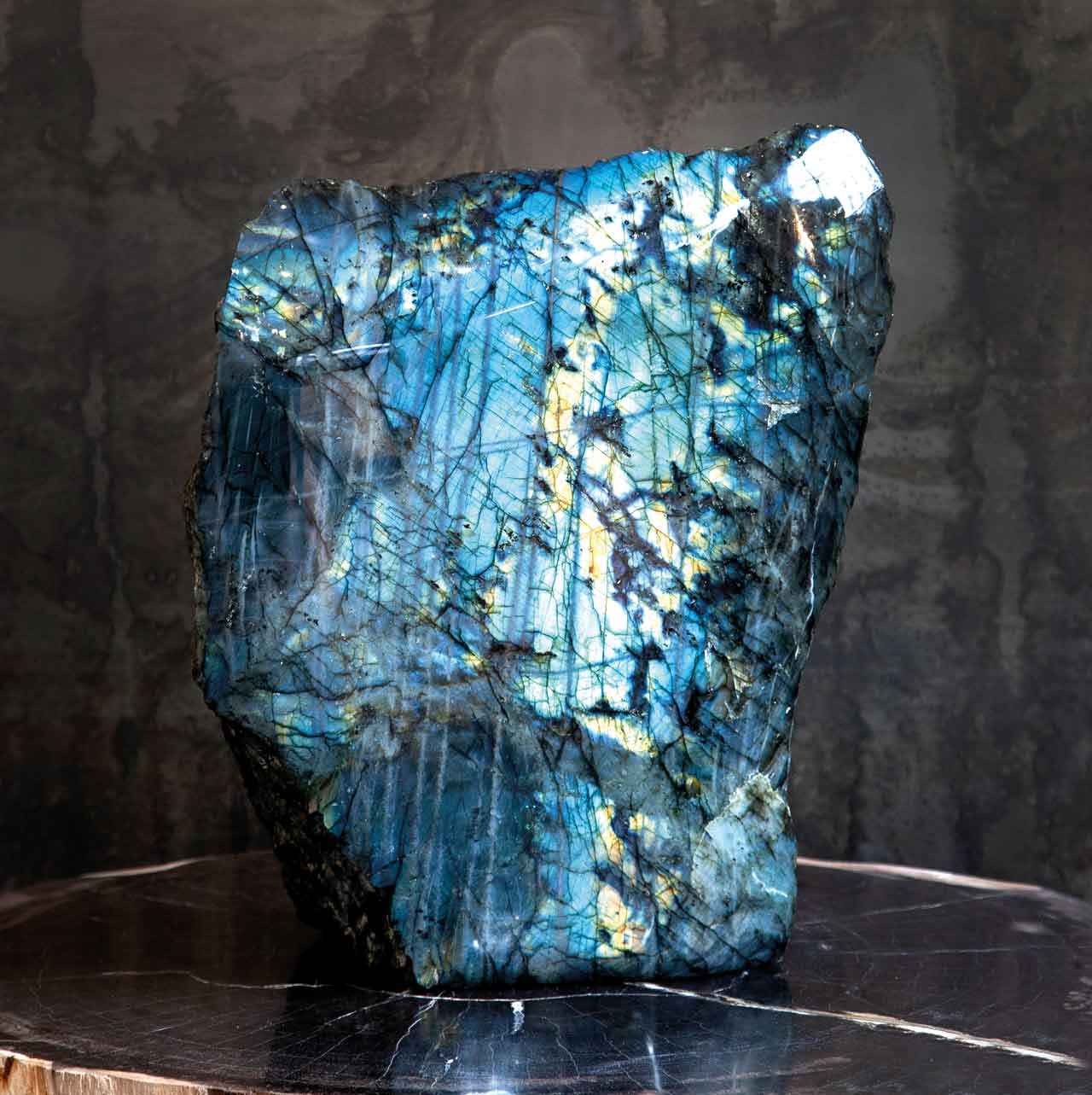 DID YOU KNOW? 
Dale Rogers Ammonite is one of the few dealers in the world specialising in every genre of natural art, from fine minerals and museum-grade fossils to crystals. 

Some of the brand's fossils date back 500 million years, while the meteorites are billions of years old.

Dale Rogers Ammonite pieces have appeared in some of the biggest film franchises, including Jurassic Park and Alien, as well as on the catwalk next to Kate Moss.  

They are a family run business who have been collecting for 37 years, with plans to continue the tradition for the next 37 and beyond.

Dale Rogers Ammonite supplies some of the world's finest super yacht designers and interior designers, from Bannenberg & Rowell and Terence Tisdale to Rose Uniacke. 
DALE ROGERS AMMONITE
77 Pimlico Road, London, SW1W 8PH
+44(0)20 7881 0592