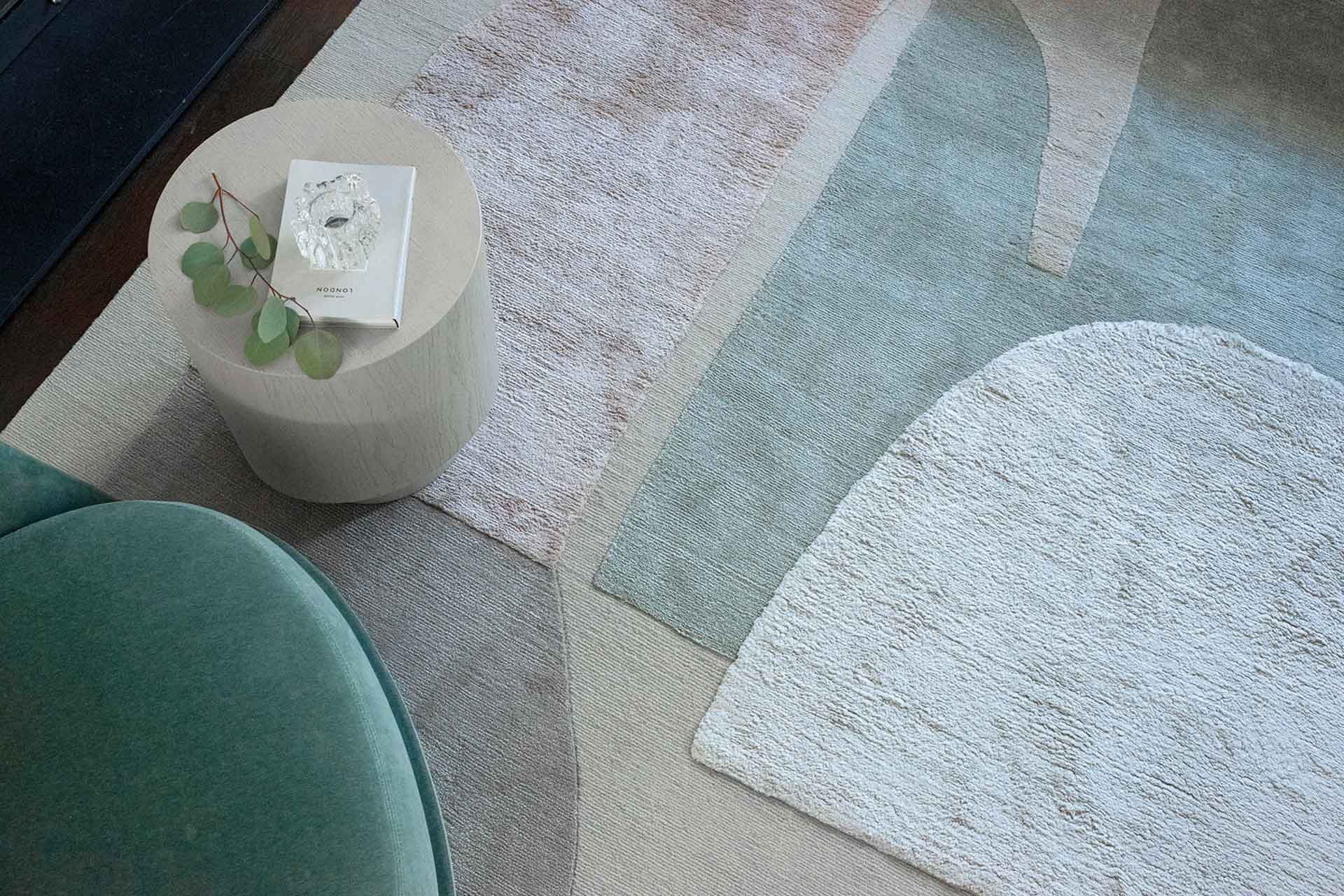 Discover Riviere Rugs, Whose Designs Are Handmade By Artisans In Kathmandu
Riviere Rugs is a Great British Brand 2023
Riviere Rugs is an entry in our Great British Brands 2023 book. 
Riviere Rugs: Great British Brand 2023
'Overall, we've had our best year ever. We have an amazing team, both in London and Nepal, and with lots of new clients we're continuing to go from strength to strength. For the fifteenth year running, we had a stand at Decorex, where we launched the "Collage" collection. It's an in-house design with a neutral palette, based on combining various pile heights and weaving techniques, such as loop and cut pile.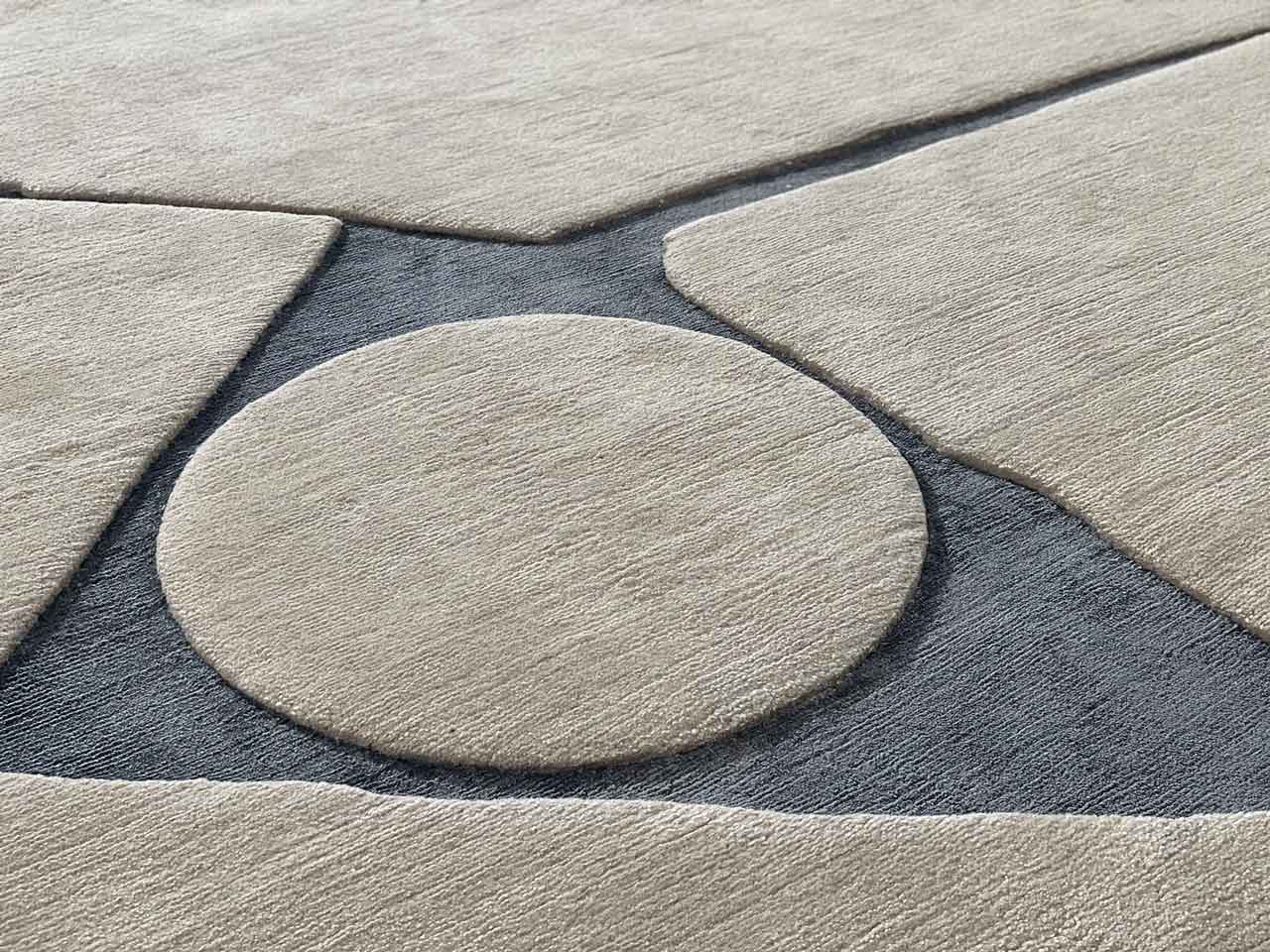 'It was initially inspired by a piece of antique fabric. We loved the simplicity of it but also the difference in textures, so designed a whole collection around this idea. This is a look that is very much what our clients are after right now and it's been super popular. We have a lot of people wanting to collaborate with us; I think a rug is such an amazing medium and we never get tired of making our beautiful custom designs for clients and designers. 
'Most recently, we teamed up with Olga Ashby, a cool, young interior designer, and upcoming British artist Will Solomon. Olga likes pale-coloured rugs so we chose our lightest cream to create the "Step" rug. It consists of abstract shapes accented with sculpted, raised gold yarns. With Will, we took his painting of a waterfall and translated into a rug called "Through the Falls". At a preview in the showroom, it sold immediately to a collector. We have already worked with Zoffany and have plans to launch a couple of exciting new designs with it in the new year.' Camilla Riviere, co-founder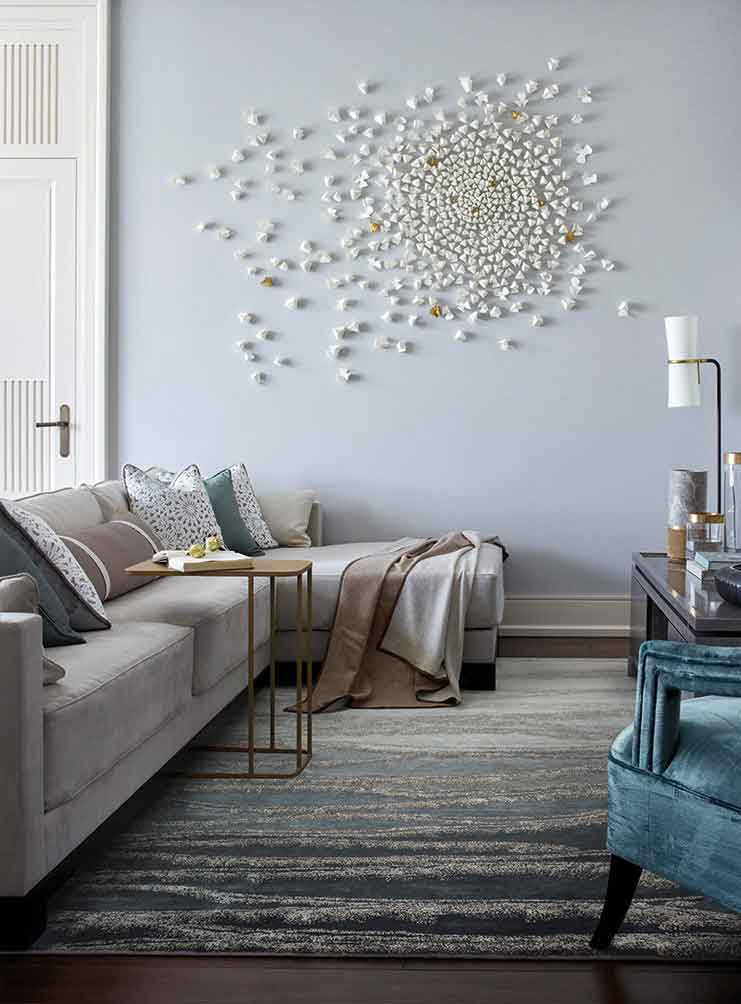 Brand Timeline
2005
Riviere Rugs founded by Camilla and Leo Riviere, who work with their workshop manager and team of artisans in Kathmandu.
2007
Riviere launches at Decorex International. The response to the rugs – all hand knotted in Nepal – surpasses expectations.
2016
The fast-growing company opens a new showroom in the heart of London's Design District, on Lots Road in Chelsea.
2019
Riviere releases the Caledonia Collection with O&A London, relishing the chance to produce lead designer Anna Agapova's stunning rugs.
2021
It launches a collaborative collection with Zoffany, selecting six iconic designs from the brand's archive and translating them into rugs.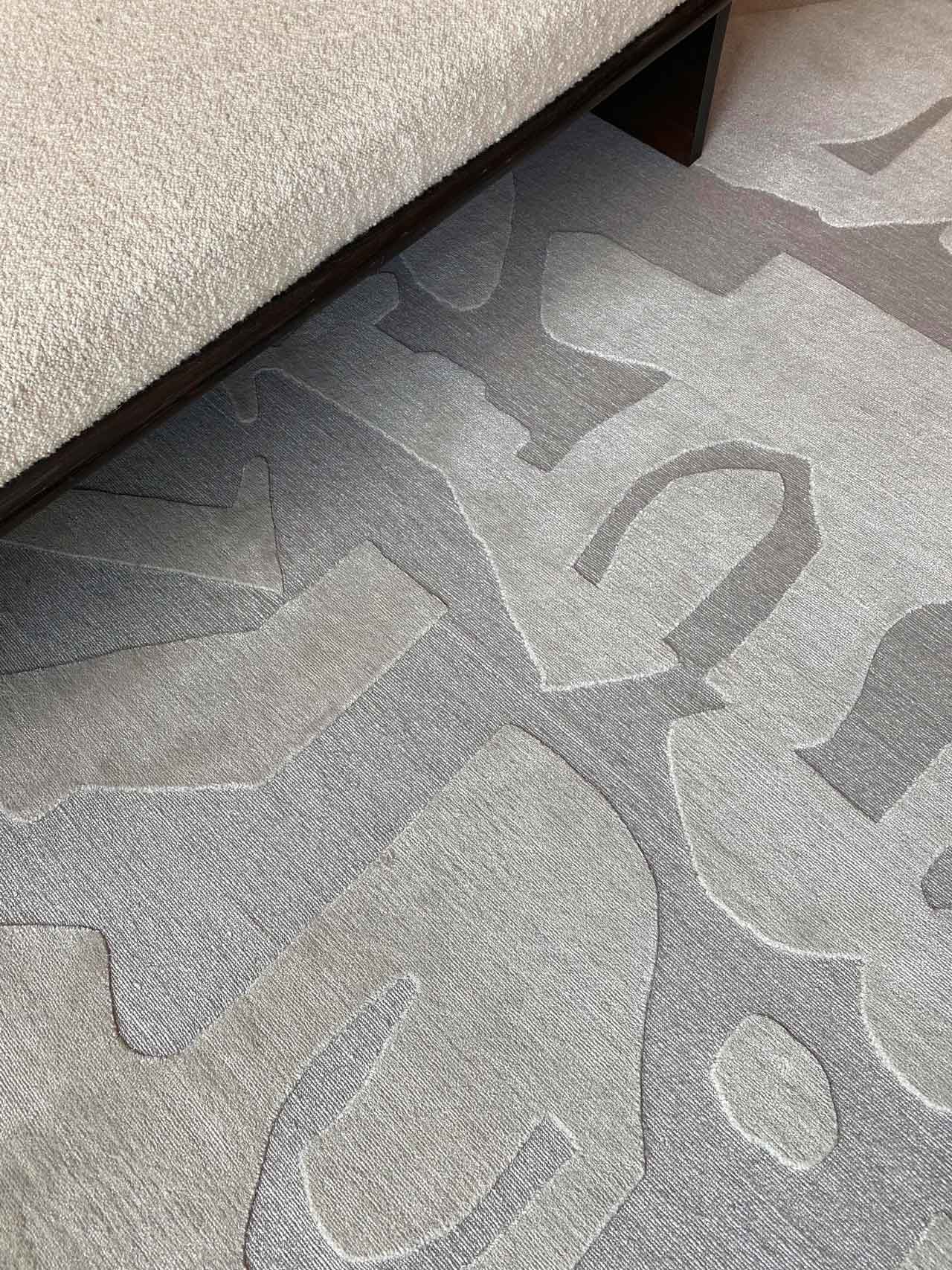 DID YOU KNOW?
One of Riviere's signature hand knotted rugs, sized 210x300cm, has over a million knots, each one tied by hand.

Designs are developed from many different sources of inspiration, including travels and found objects, old master paintings, architecture and landscapes. 

Although it varies according to the complexity of pattern, on average it takes a master weaver roughly one day to weave ten centimetres of rug.

Rugs are shipped all over the world, ending up everywhere from palaces in the Middle East to super yachts in Italy, penthouses in New York and castles in Scotland.

More and more clients are choosing Tencel silk, which is not only sustainable and durable but also has the same look and feel of real silk.
RIVIERE RUGS
46 Lots Road, London SW10 0QF
+44 (0)20 3601 4600