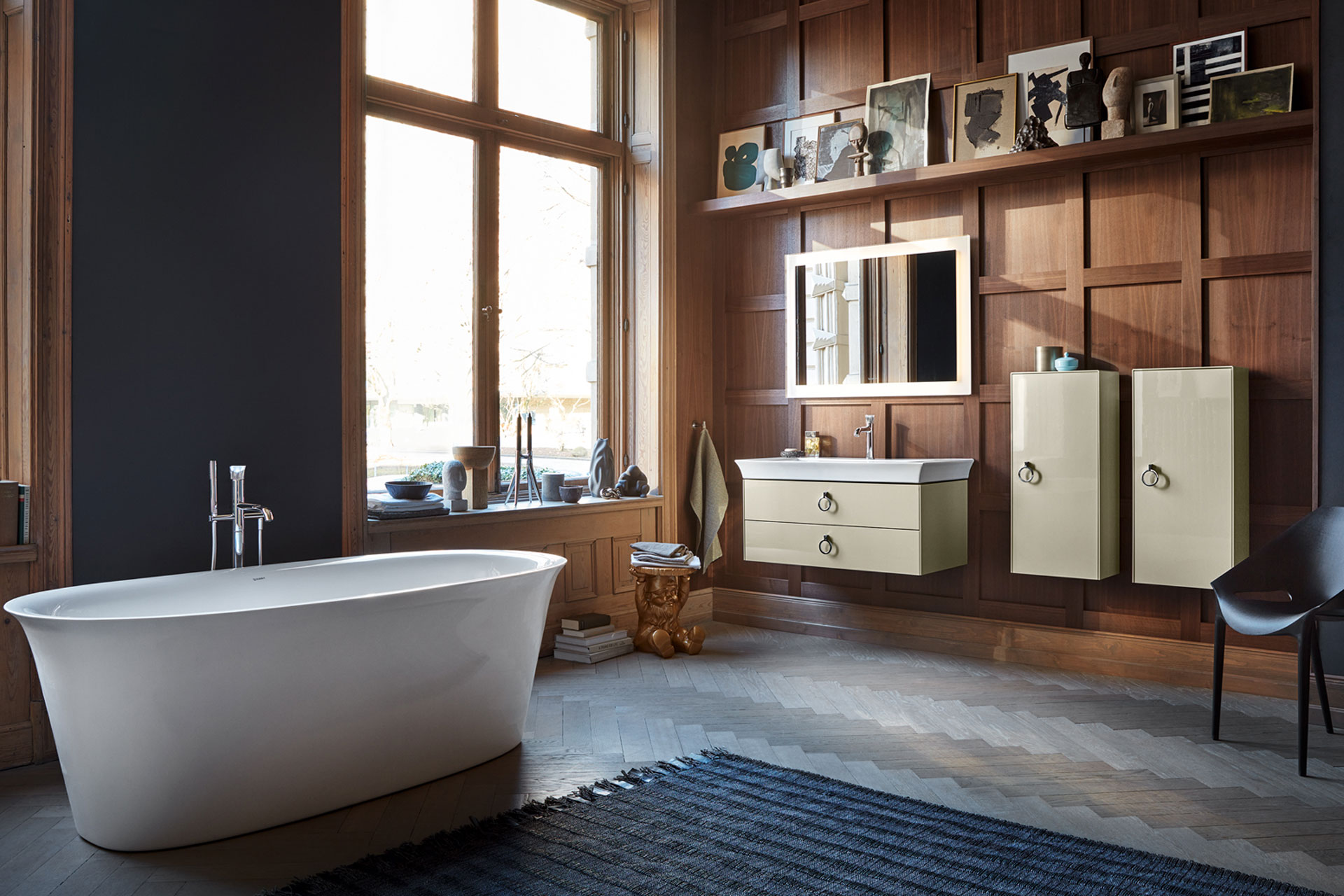 Duravit: Bathrooms Should Be a Space of Sanctuary
---
From urban loft to country house, Duravit's White Tulip range promises the ultimate self-care interior
For many people, the home has been a safe haven during the pandemic; a perfect cocoon from the outside world. And what part of the home is more of a sanctuary than the bathroom? Having a private zone for yourself to relax in has never been so important. And Duravit's new bathroom range, White Tulip, designed by Philippe Starck, promises to carve out that space.
Shop the Range
Small self-care rituals, whether that's skincare or a candle-lit bath, can help de-stress. To set the tone, the matching mirrors in the collection can be controlled by sensors or an app. The light temperature has a 'memory effect' which can be synchronised with other lamps connected within the home and adjusted to create the perfect ambience.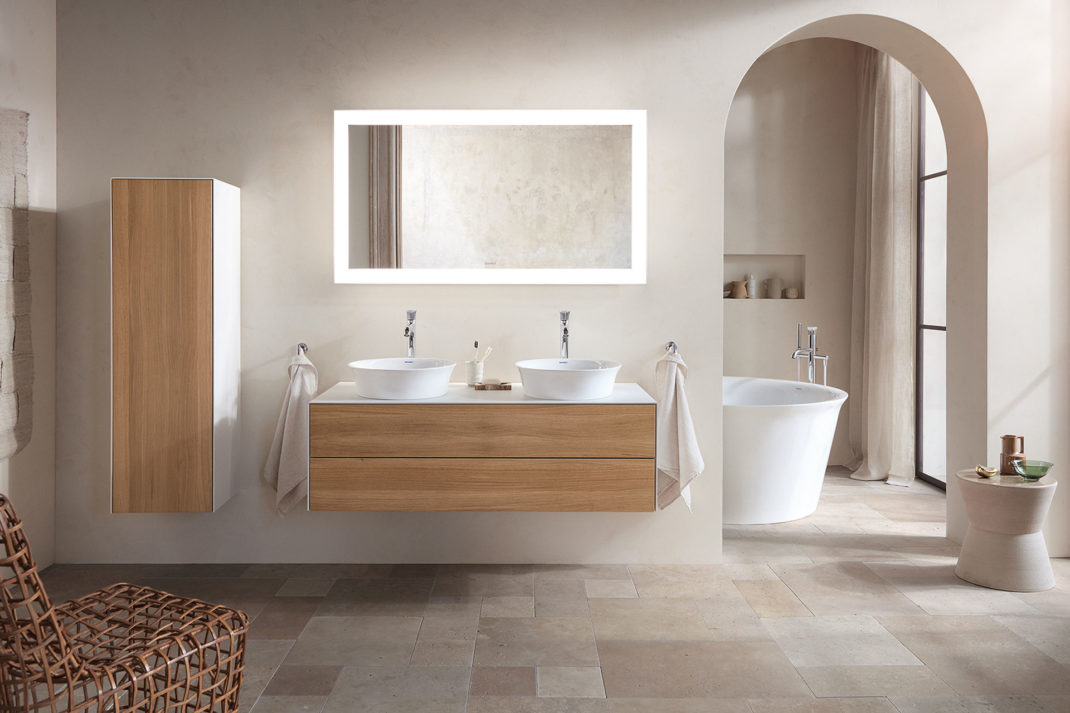 Beyond lighting, technology forms many aspects of the design. Matching free-standing and wall-mounted toilets and bidets are all equipped with the new HygieneFlush technology. Independent tests show that this new flushing technique cleans the entire inner surface of the toilet using just 4.5 litres of water.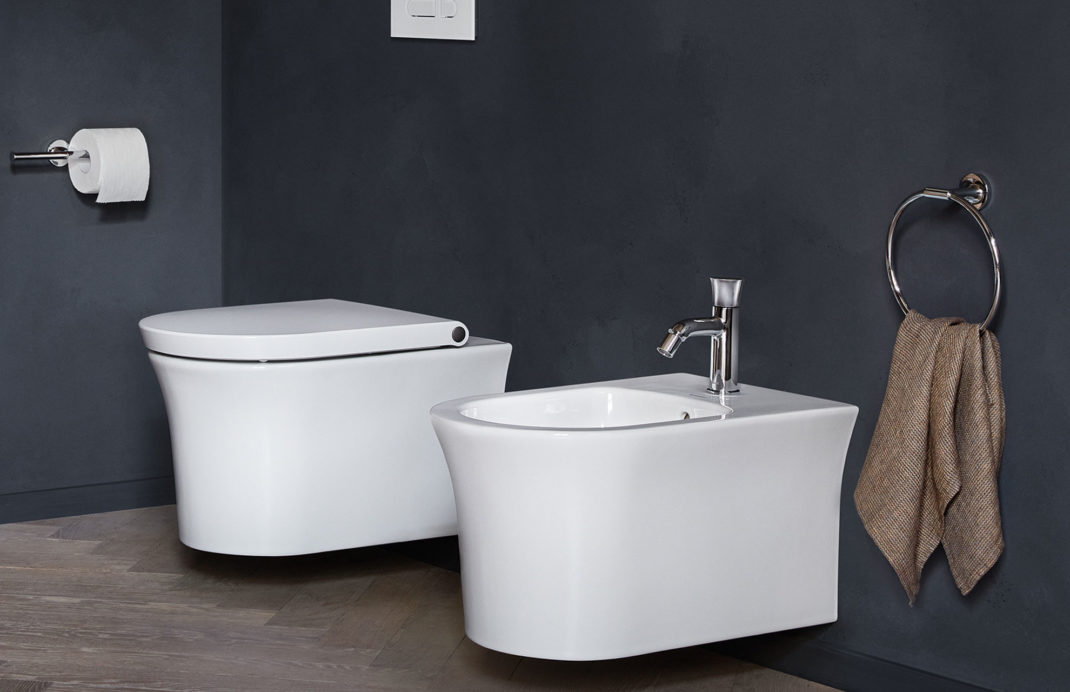 It goes without saying that craftsmanship is carved into the range. Taking inspiration from nature, the elegant shapes of the collection echo the organic silhouette of a tulip in bloom; exuding an almost sculptural feel. White Tulip includes the first selection of taps developed by Philippe Starck for Duravit. They are easy to operate thanks to the polished surface, whilst the 160 finely engraved vertical stripes produce a truly sophisticated effect.
Shop the Range
The corresponding furniture has miter-cut, extremely finely crafted edges; the White Tulip furniture comes in widths of between 350 and 1300 mm. The furniture and the coordinating semi-tall cabinets are available in a choice of five high-quality colours with high gloss or satin matt lacquer, or you can select a solid wood finish of Natural Oak or American Walnut.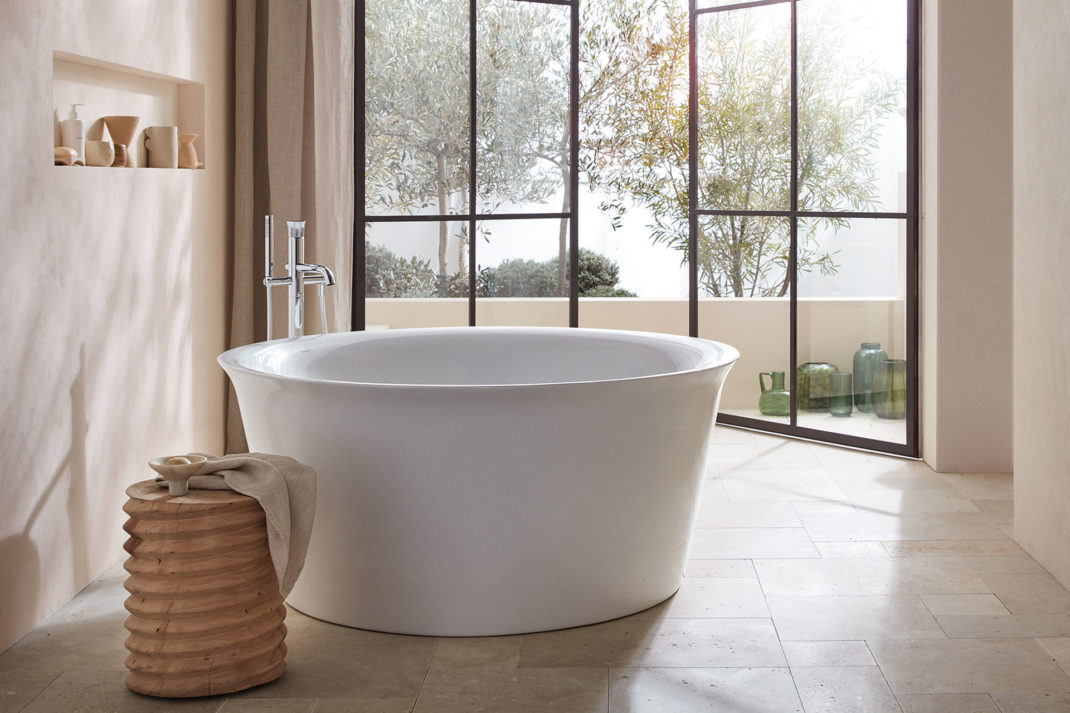 You can also cross out intensive upkeep. The satin matt finish has a special feature: small scratches on these special lacquer finishes 'disappear' almost automatically so that the furniture always looks as good as new.
All this reflects Starck's overriding vision: that creation, whatever form it takes, must improve the lives of as many people as possible.
Check out Duravit's showroom in London, or browse the range online at duravit.co.uk
READ MORE: