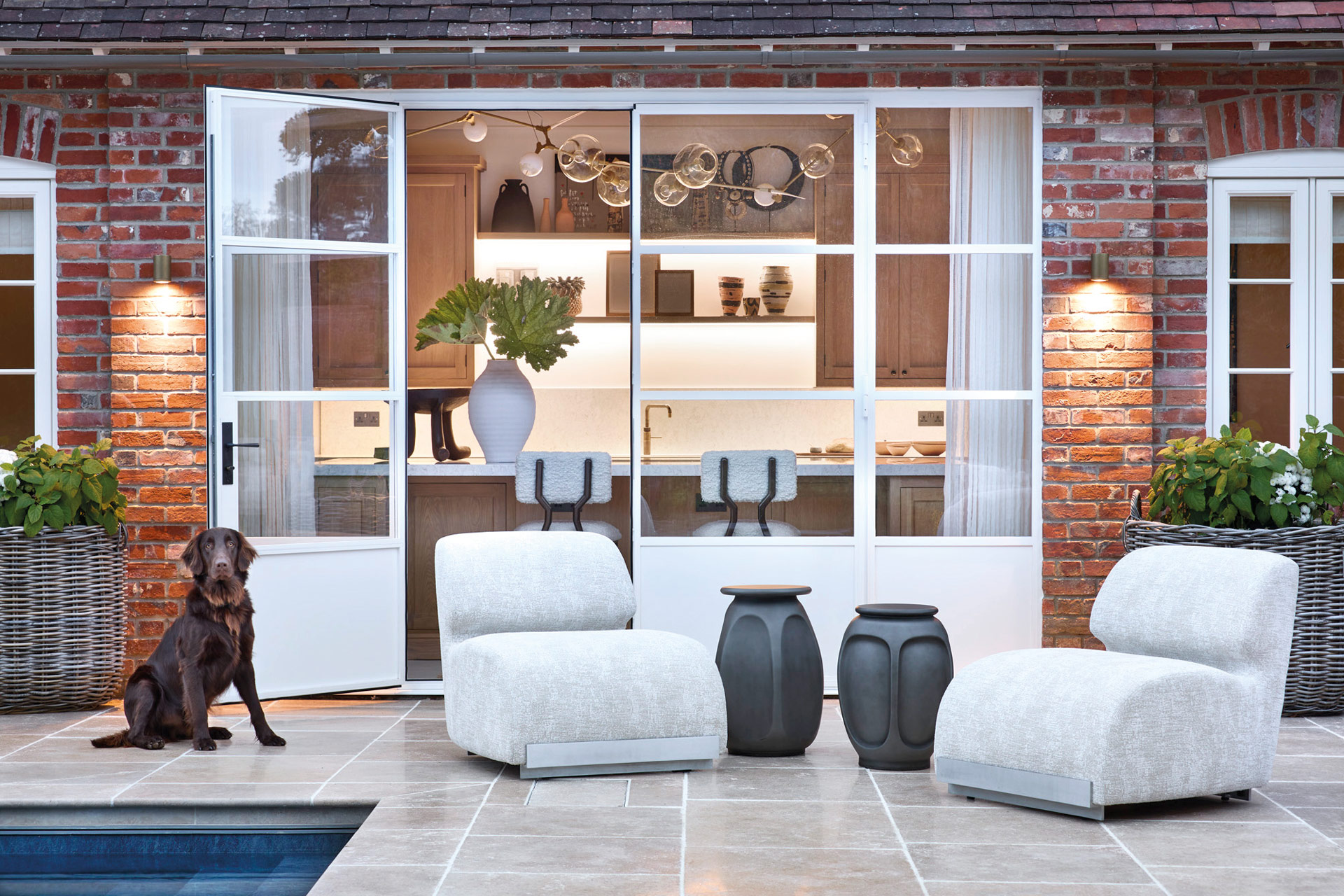 FBC London: The Bespoke Luxury Furniture and Accessories Brand To Know
---
FBC London is a Great British Brand 2023
FBC London is an entry in our Great British Brands 2023 book. 
FBC London
We're still a relatively new brand: we opened in America during the pandemic to amazing feedback and we're now expanding, with five to ten agents under our belt. We're looking to sell a lot more across the States in terms of the diversity of our client demographic, which is very exciting.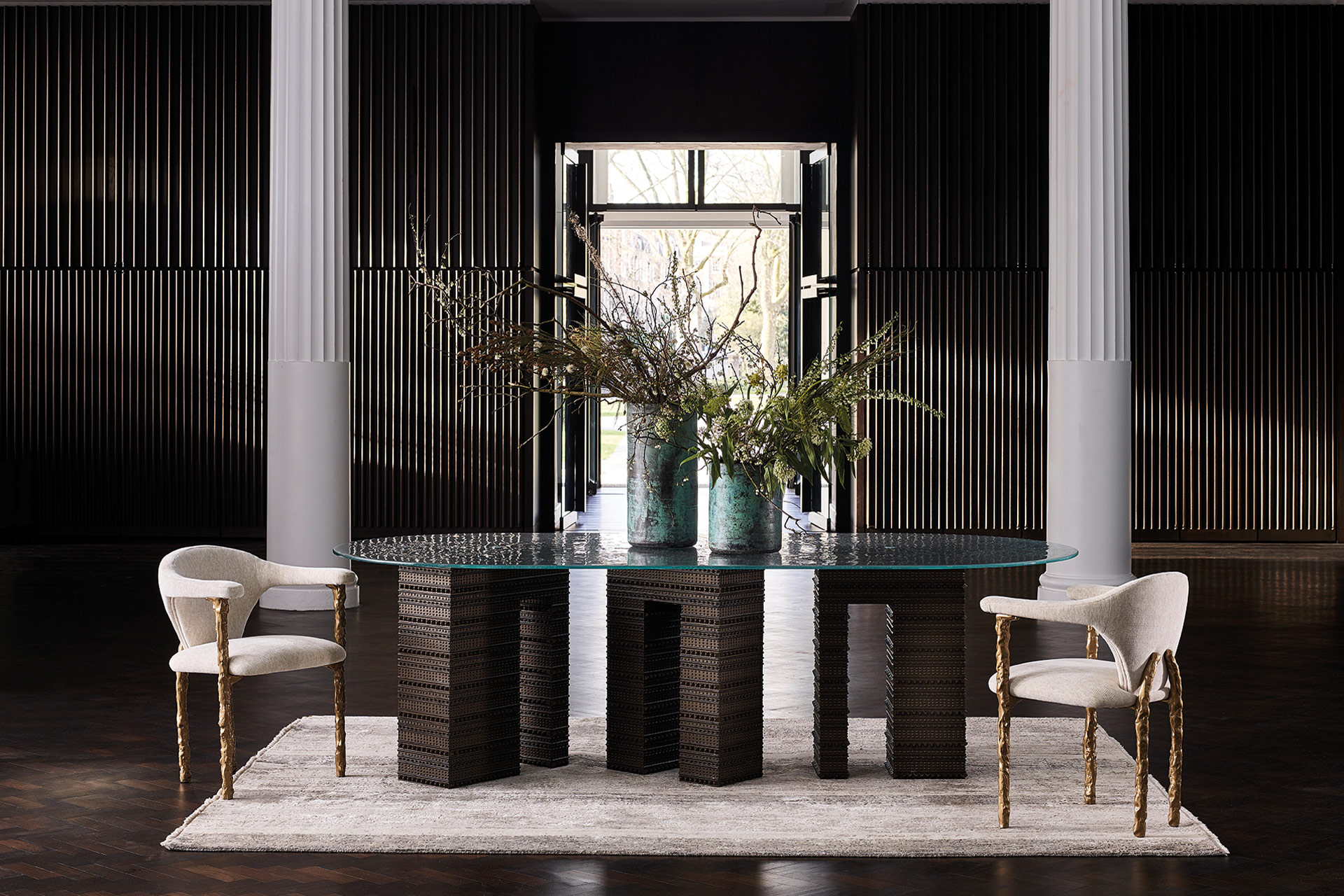 What's been really incredible for us last year was our outdoor furniture, which we're building on this year. I think we're unique in the garden furniture space in the fact that we are designing pieces for indoors that can also be used outside. We're breaking boundaries on the luxurious look, feel and texture that we're translating to outdoors and that's been a big attraction for clients. The collection is all about contemporary craftsmanship and durable materiality, and comprises upholstered sofas, dining tables and chairs, armchairs, rocking chairs, coffee tables, ottomans, side tables and loungers, all of which are fully customisable as each piece is produced bespoke. 
In addition, we launched the "Byethorne" lighting collection a few months ago, and it's selling really well, both here and in America. Many of our clients come to us looking for lighting that complements the bold, yet refined aesthetic of our furniture and so we wanted to create pieces that are a natural extension to our existing collections. The lighting is based on our bestselling "Byethorne" furniture range, and named after my grandfather's house in Northumberland. The pieces have beautifully clean lines and simplistic metal forms accentuated with bold metal detailing, while delicate white onyx or handcrafted bubbled glass add a delicate touch. We've designed 30 to 40 new pieces that we're starting to make and filter out, including lighting, lovely cabinets with specialist finishes and, for outdoors, double loungers and a four-poster bed for around the pool.' Fiona Barratt-Campbell, founder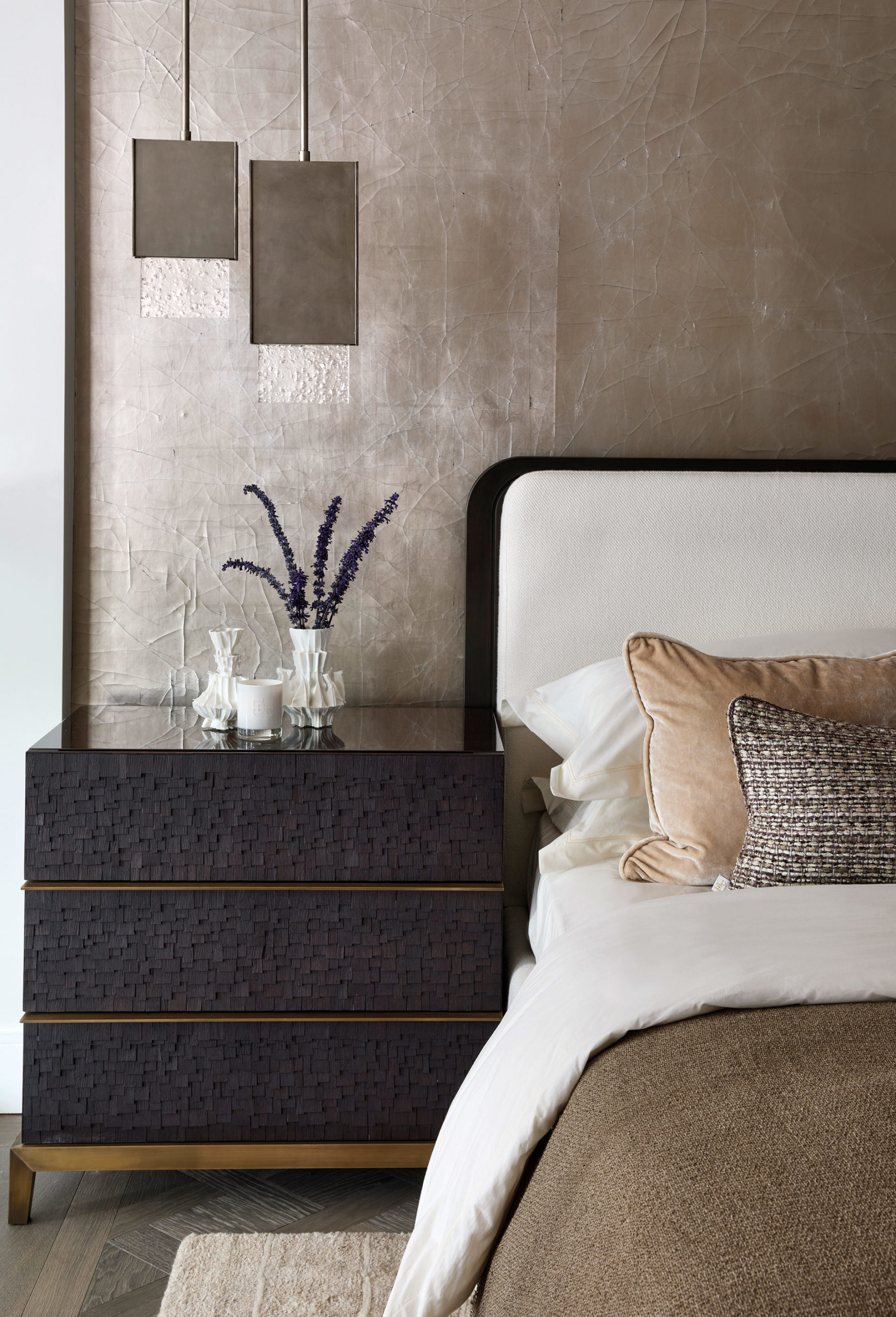 DID YOU KNOW? 
Launched in 2013 by award-winning interior designer Fiona Barratt Campbell, FBC London is renowned for its impeccably crafted, meticulously detailed and luxuriously defined furnishings. 

Fiona's designs are born from a passion to create pieces of timeless elegance, inspired by history, and colours and textures from nature, particularly the Northumberland landscape of her childhood. 

Inspired by the Roman goddess, of the same name, the Edesia dining chair has been incredibly successful, with the brand's artisans handcrafting 109 of them last year. 

The intricate metal pattern work and antique patina of the "Armour" collection pay tribute to the decorative techniques found on ancient jewellery, with handcrafted finishes based on 3,000-year-old techniques. 

In July 2022, FBC London launched its first lighting collection, featuring striking pendants, wall sconces and chandeliers. 
FBC LONDON  
66 Pimlico Road London SW1W 8LS 
+44 (0)20 7730 9555