Winter colour trend: Pantone's Maritime Blue
We look at the colour trends that will be popular in 2017 so you can prepare your shade of choice to revamp your interiors.
Blue has always been a popular colour, we look at how it's being revamped for 2017 and how you can incorporate Pantone's Maritime Blue trend colour into your home.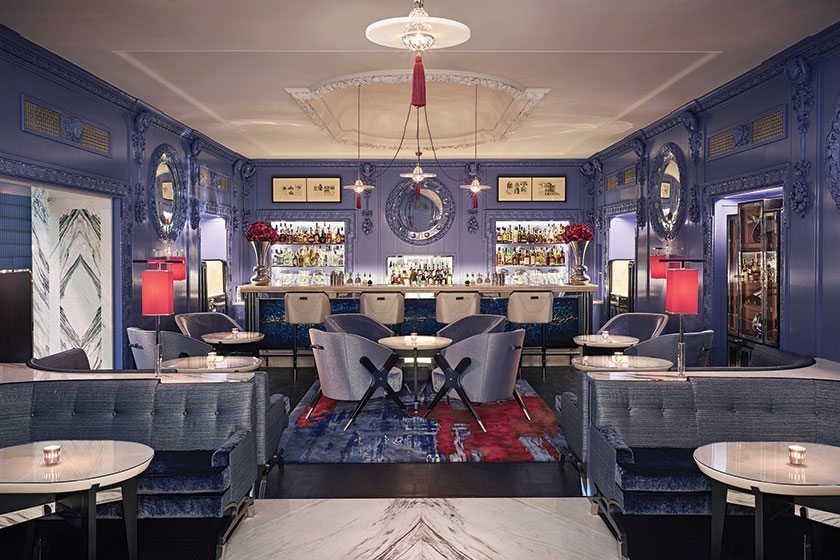 The Blue Berkeley Bar, London
This wonderfully deep colour is making its way back into contemporary interior trends. Pantone is predicting 'Maritime Blue' in their Reminiscence trend collection for 2017. Taking the shade even darker than normal, perfect for a wintery night.
Farrow & Ball have added Inchyra Blue to its palette – inspired by a bespoke colour made for Lord & Lady Inchyra at Georgian Inchyra House in Scotland. This coming year blue will be the new grey, especially if it's kept earthy, dark and moody.

This look brings a dramatic and rich atmosphere into your room, especially if you pair it with brass, another trend for the season.
Need inspiration for bringing this tone into your home? Check out our blue edit below:
Maritime Blue Statement Pieces
The scattered polka dot design on this La Cerise Sur Le Gateau tea towel makes it a contemporary choice for those who wish to give their kitchen decor a touch of decadence. This Iosis velvet cushion is perfect for styling as an accent to louder patterns, or for adding textural punctuation to simple colour stories.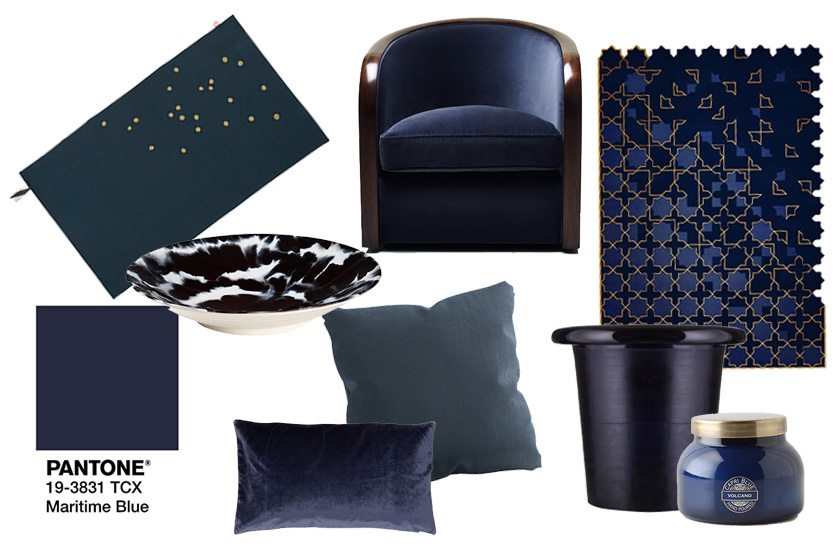 From left to right: Le Cerise sure le Gâteau Pois tea towel £14.95 from Liberty, Royal Stafford Janice Tchalenko Thor low bowl £39.99, Iosis Berlingdot long velvet cushion £55 from Liberty, Loaf large scatter cushion in Liquorice Blue clever velvet £55, Linley Savoy tub chair £10,400, Tom Dixon Plum champagne bucket £200, Linley Girih rug £6,950, Anthropologie Capri Blue Volcano candle 
If you're looking for a wonderful new aura to fill your house, Anthropologie's signature scent candle is so delicious. With hints of tropical fruits, sugared oranges and redolent with exotic mountain greens, it's a dreamy mix.
Textured Walls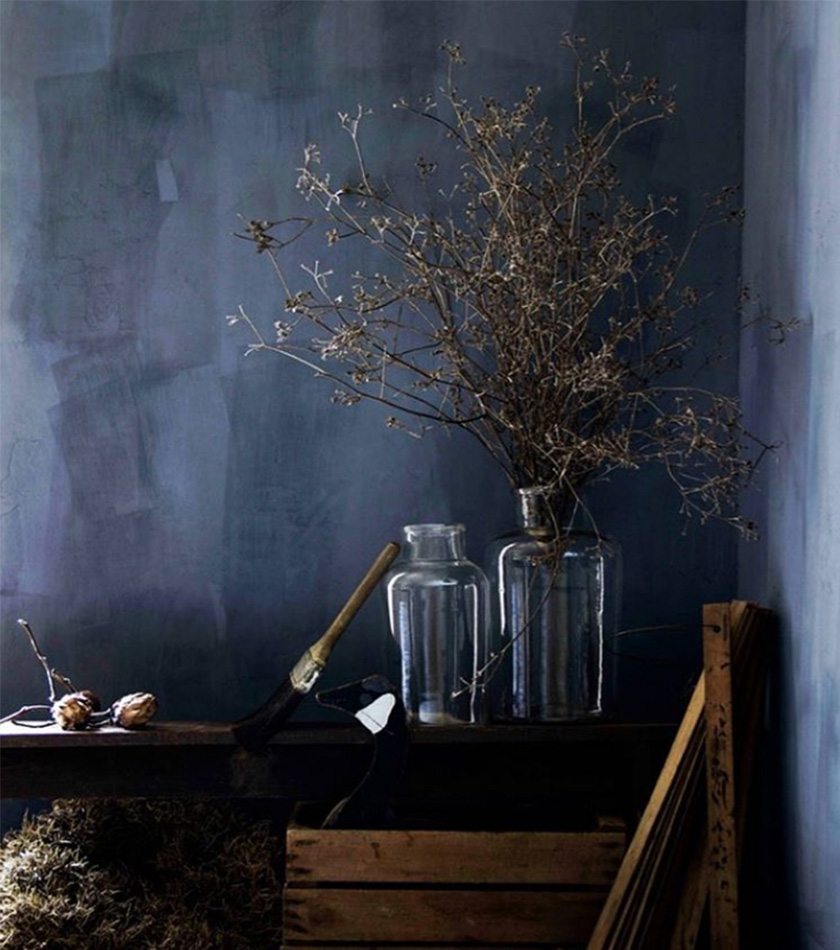 Instagram @hansblomquist
Country house interiors are veering towards raw textures to bring a new dimension to rooms for winter. Juxtaposing chunky glass with french crates and tangled twigs against a deep-stained wall is dramatic and very effective.
Jewelled Accents
Contrasting deep blue velvet and linen accessories in your otherwise neutral scheme adds a new dimension, especially if you're not brave enough to slather a whole wall in the rich colour.
Check out how blue accents are a hit with these brands for country or town:
Read more: 12 cosy updates for your home this autumn
Read more: Kitchen interiors you'll love for your home this autumn
---